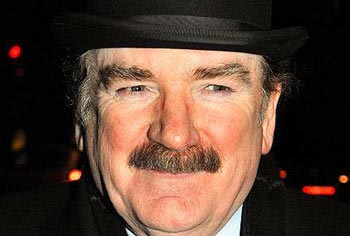 A gang of international criminals, spearheaded by an ersatz lord named Hugh Rodley, came within a whisker of stealing £229 million from a City bank. After months of preparation, a team of Belgian hackers working for Mr. Rodley stole into the offices of Sumitomo in October 2004. They made 21 transfers of up to £40 million each from the accounts of high-profile customers including Casio, Toshiba and Nomura Asset Management.
Rodley then attempted to transfer the stolen money into accounts of his own in Cyprus and the Seychelles. But the hackers had made a tiny error involving the touch of a single key, bamboozling the whole money transfer system and revealing it to the bank.
Rodley was convicted at Snaresbrook Crown Court of conspiracy to defraud and conspiracy to transfer criminal property. Rodley had enjoyed all the trappings of the rural aristocracy, with a £2 million Gloucestershire home surrounded by five acres of gardens, riding stables, a Rolls-Royce and an office in Mayfair.
But behind the respectability was a lifetime of fraud. Rodley was born Brian McGough in Ireland in 1947. He purchased his title and insisted on being addressed as "Lord Rodley" throughout the proceedings. He has a long criminal record for offences including forgery and obtaining property by deception. But he behaved like a gentleman to the last, despite clearly not being one, thanking his investigating officers at the end of the trial: "Thank you for the way you have treated me, I am very tired, I have lost the will to fight. Good luck."