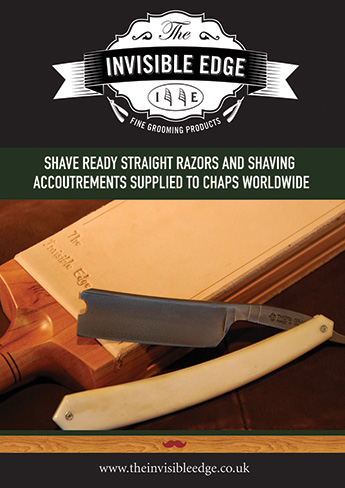 If you are seeking the classic shaving experience, you will be hard pushed to find anybody with the range of straight (cut-throat) razors held by The Invisible Edge.
For over 10 years this online store has specialised in high quality European manufactured straight razors, which will both take and keep the keenest edge. Razors which, with proper care, will last a lifetime.
Interest in traditional shaving has been on the increase in recent years as men rediscover the satisfaction to be had from taking a little longer over the shaving experience, ditching the disposable and enjoying the type of shave that their forefathers took for granted.
The Invisible Edge offers a wealth of help and advice to those new to straight razors, as well as stocking a wide variety of leather strops for razor maintenance. Honing stones are also available for those of a more practical nature but, for those who are not, a razor sharpening service is also available.
As you would expect, the razors and strops are complemented by a range of brushes, bowls, soaps and other related shaving accessories. With classic brands like Proraso and Kent sitting alongside newer contenders such as Saponificio Varesino, there is more than enough choice for anyone. No cans of foam here though.