You do not have to be a 1920s gangster to dress like a Peaky Blinder. Rather than risk life, limb and constantly having your pub blown up, why not saunter about the not-so-mean streets of contemporary Small Heath, or any other pleasant heath in the world, wearing the sort of togs that once caused ripples of fear among the locals, and now are only likely to cause admiring glances and the occasional giggle. We have offered a small selection of key items from reputable sources to turn you into a Peaky Blinder.
Shelby Tweed Newsboy Cap £65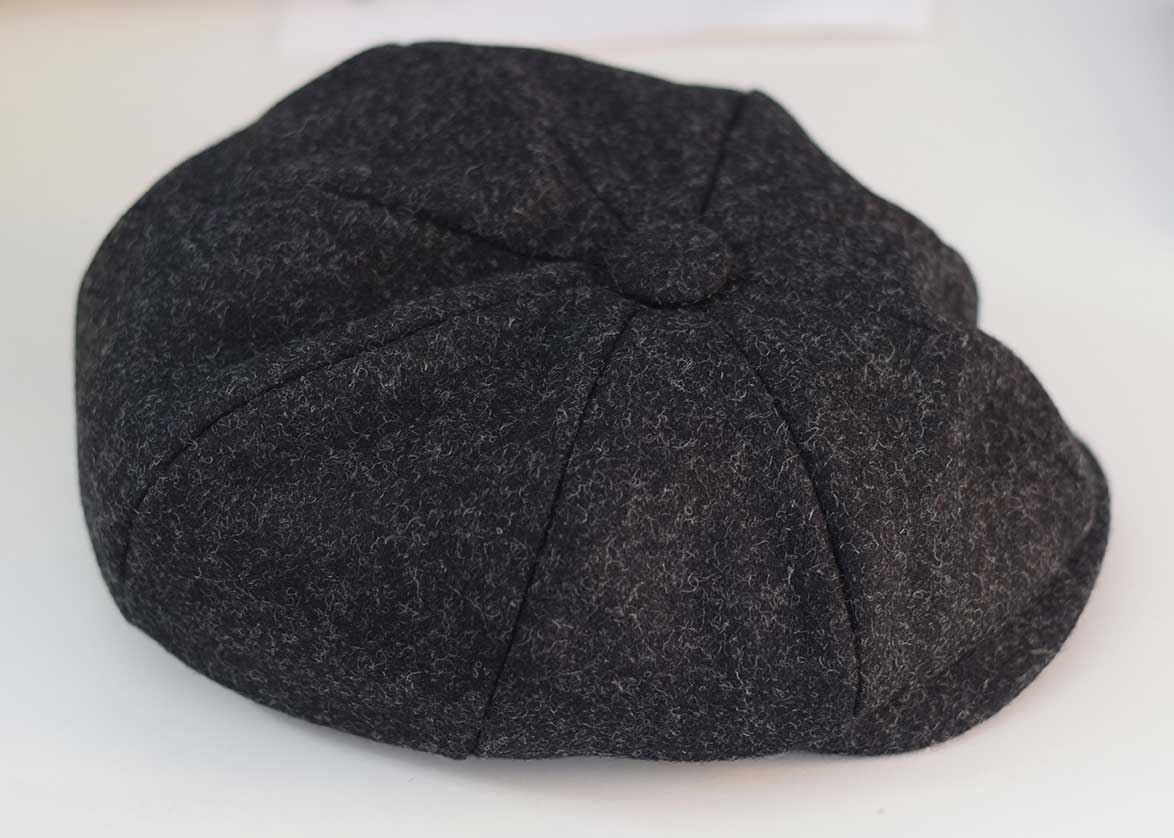 In the way a nail lacks its essential nailness without its head, the same is true for those hoping to acquire the Peaky Blinders look without a cap. The Shelby Newsboy should be the first element of your outfit, and it's entirely up to you whether you insert a razor blade under the peak.
'Tommy' Long-sleeved Henley undershirt £60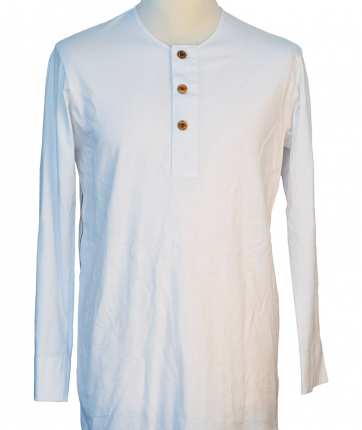 It can get rather chilly in 1920s Birmingham, so keep warm under your collarless shirt in a snug white undershirt. This one is 100% cotton, made in Britain and featuring wooden buttons and red stitching. In one of these you can still be stylish while relaxing in the canal-side opium den.
Aero Flannel Cotton CC41 Collarless Shirt £82.50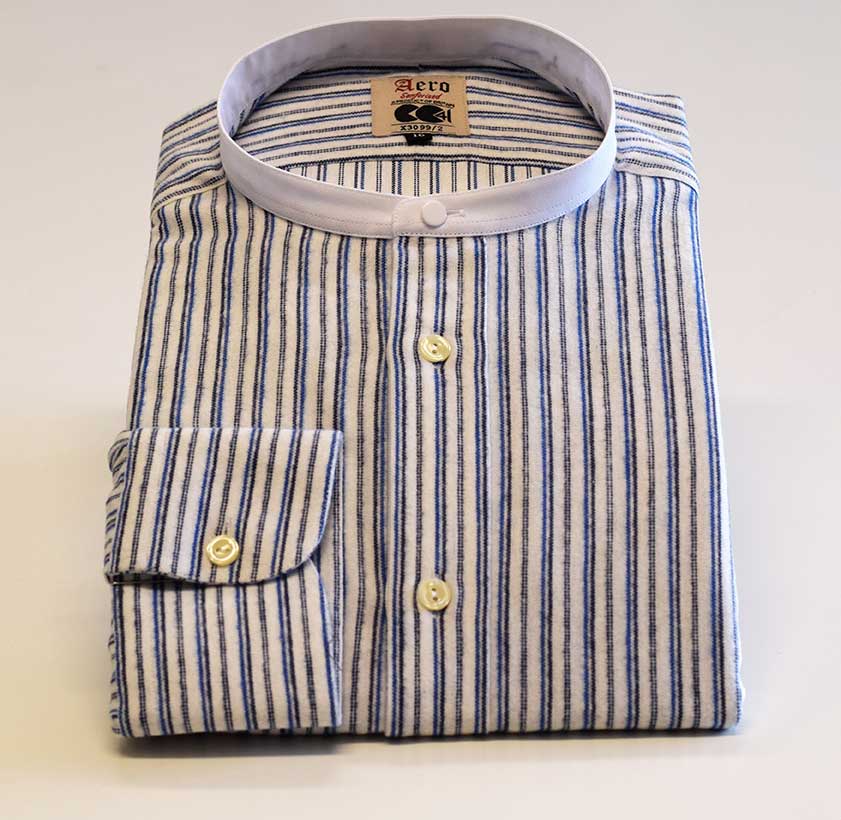 Made in pure cotton with a flannel finish and contrast stripe, this pull-over-the-head tunic shirt is inspired by original work shirts from the WWII period. It earns a CC41 Utility grade as it has been crafted using an original CC41 garment as a template, and is fitted with long shirt tails, single cuffs and a sleeve length of a generous 35″.
Washable Arundel Collar £21.60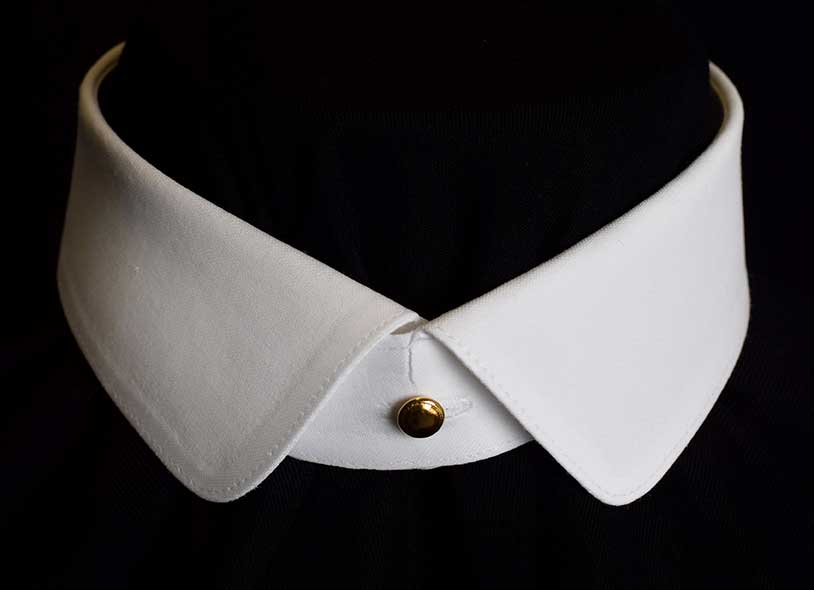 The Arundel turndown collar, with curved points, is a Peaky original. Having been supplied to the series since the beginning by Darcy Clothing, you cannot get any more authentic than this – unless you storm on to the set and rip Arthur Shelby's collar off (not a good idea). It's a less austere version of the double round and proved very popular in the early decades of the 20th century.
Shelby Tweed Waistcoat £160


Hand made in Britain in a dashing dark grey, this sharp waistcoat creates the perfect canvas upon which to display your pocket watch and Albert chain (see below). It will also offer stylish contrast to a suit jacket in any shade of grey, and the rear and pocket lining is a nifty 1920s-style red and white stripe.
CWC Mechanical Pocket Watch £349


The Royal Flying Corps was issued with "Mark V" pocket watches from a variety of manufacturers during the First World War. This replica of such a watch comes from the Cabot Watch Company. It has a fully jewelled Swiss lever movement, luminous numbers and a chromed brass case.
Gold Double Albert T-bar Watch Chain £29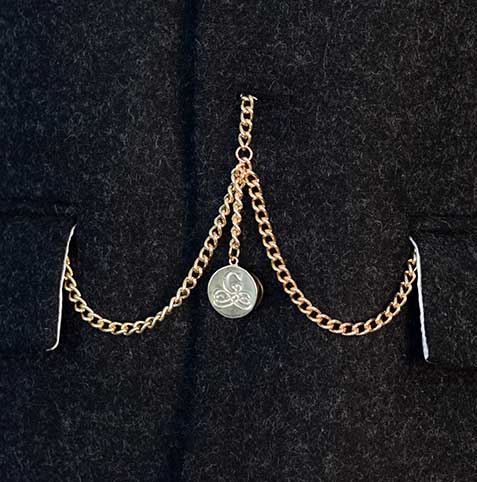 A pocket watch without a chain leads an untethered life, and one may as well go the whole hog and acquire a double Albert with fob. This one comes from Garrison Tailors, the company founded by Peaky Blinders creator Stephen Knight, and will complete your outfit with a splash of ill-gotten gold.
Old Town Navy Stout Twill Vauxhalls £128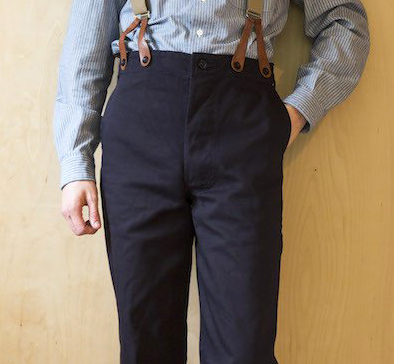 Once you decide you wish to resemble, even just a bit, a Peaky Blinder, look no further than Old Town's stunningly accurate range of vintage-styled trousers. These traditional trousers are cut using authentic patterns and are made from a heavyweight stout cotton twill, also available in Yorkshire wool, corduroy and linen. Cut for braces, with a strap and buckle at the back and braces buttons.
Thomas Grey Tweed Jacket (from two-piece suit, £510)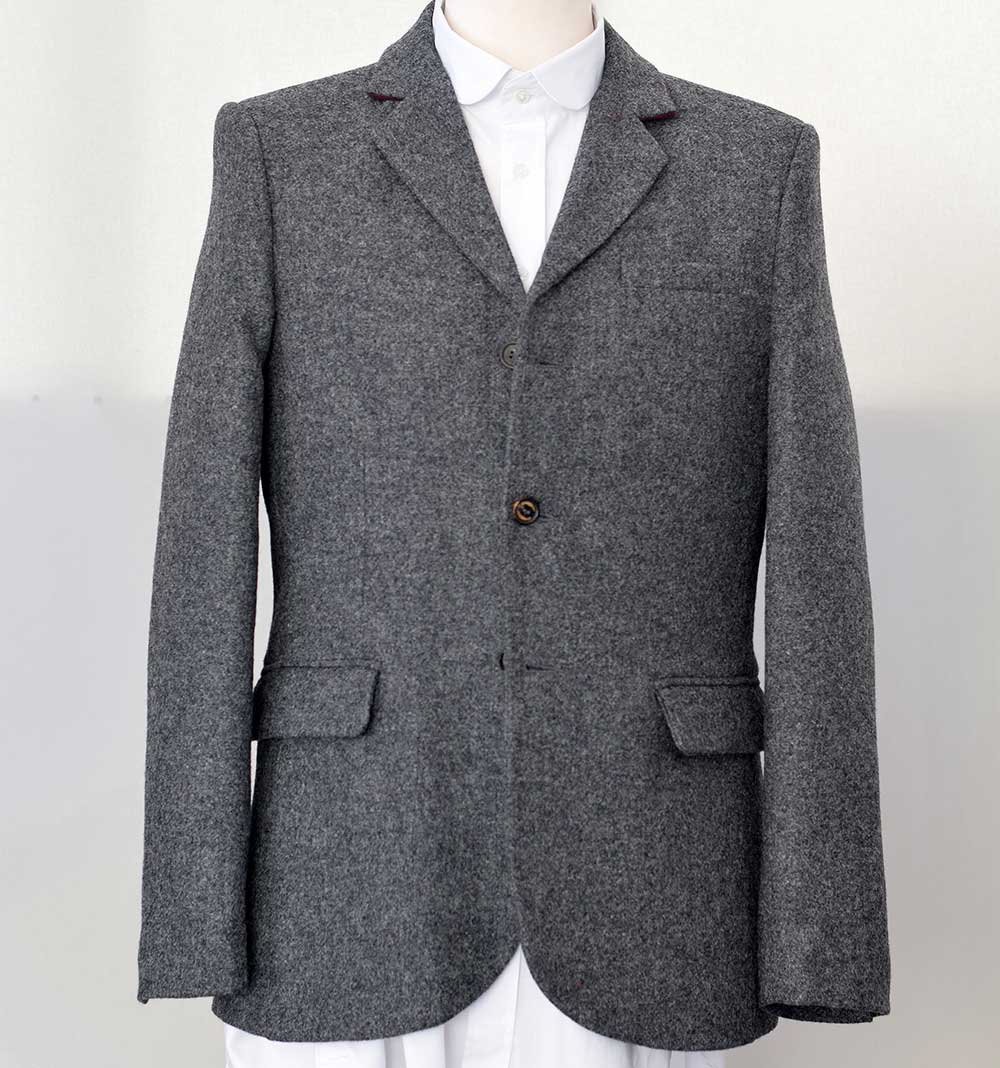 The tweed suits made by Garrison Tailors are hand made in Britain with 100% Shetland tweed. Jacket details include straight pockets, fabric collar lining and a working 4-button cuff. The suit was modelled on one of those worn by Cillian Murphy in Peaky Blinders.
Aero Jarrow Marchers Boots Black Leather Sole £210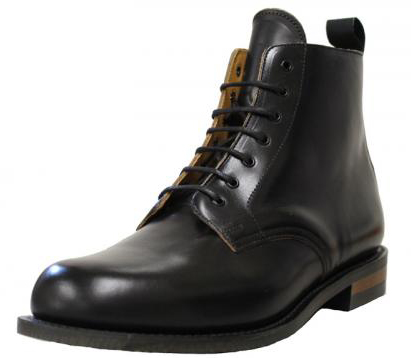 A proper Goodyear-welted, leather-lined boot, made from high grade Horween Chrome Tanned Steerhide and crafted in Northampton. They are based on the boots worn by the Jarrow Marchers in 1936, when 200 men from Jarrow marched the 300 miles to London to petition the government for work after the shipyard in Jarrow had closed down in the previous year. Period photos show that almost every last man on the march wore a pair of boots like these.