At the start of Rupert Everett's new film, we see the Oscar Wilde we know – decked out in evening clothes, telling the titular fairy tale to his two sons. The 1997 film Wilde with Stephen Fry has several scenes like this, which show Wilde as a loving father.
And then Everett as Wilde breaks the fourth wall and says to camera, "It's a dream." It's also a bracing statement of intent: We're not going to see that Oscar Wilde. The Wilde we're watching is about to scrounge some absinthe and cocaine for himself and two street urchins, then paint the town green.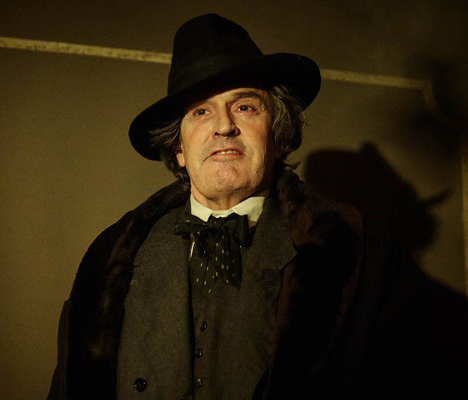 "The story takes place in the last few weeks of Wilde's life," Everett says. "He is in delirium and starts examining his past. It doesn't deal with any of the areas the three other very good films that have been made about him dealt with. They all end almost at the same point, which is when he goes to prison. I was always more interested in what happened afterwards: the derelict time. So my story really is about the last great 19th century vagabond living on the boulevard, cadging drinks, penniless, toothless… The idea of his exile is fascinating to me."
Everett spent 15 years trying to get the film made: "I practically stopped doing anything else. I kept thinking, 'Now the project finally comes together,' and turned down other roles, and then it once again led to nothing. I was in the grip of a fever, and the Wilde film dominated my entire life."
Given this obsession, you might expect his movie to lionise Wilde, whom Everett has said "is kind of a Christ figure for a gay person." But audiences used to Wilde the icon are in for a shock. Everett gives us not only the saddest Wilde but also the funniest, the foulest, the gayest, the angriest. In scene after scene, Everett tests our empathy, our respect and our love for Wilde. Even those closest to Wilde – wife Constance (Emily Watson) and friends Robbie Ross (Edwin Thomas) and Reggie Turner (Colin Firth) – regard him as a danger to himself, and ultimately to them. "He's killed me," Constance tells Robbie.
"He was a superstar, the most famous man in London, but he was also vain, snobbish and ignorant," Everett says. "Wilde pulled ruin down around him like a tablecloth." Wilde scholars will flinch at some of the film's dramatic liberties, the too-modern swearing and the fact that Firth (whose presence in the film helped get it made) is nearly twice as old as Turner was when Wilde died. But critics who saw the film at the Sundance Film Festival or the Berlin Film Festival have lauded the film and writer/director/star Everett. Now it's time for the public to decide: Can they love this Wilde the way they love the epigram-slinging aesthete?
"I was a man who stood in symbolic relations to the art and culture of my age," Wilde boasted in De Profundis. As an icon of gay rights, a social critic, a proto-feminist, and a self-promoter whose witticisms read like a fin de siècle Twitter feed, he also stands in symbolic relation to ours. And even as we explore new dimensions of Wilde, a whole new generation will be discovering his dramatic life.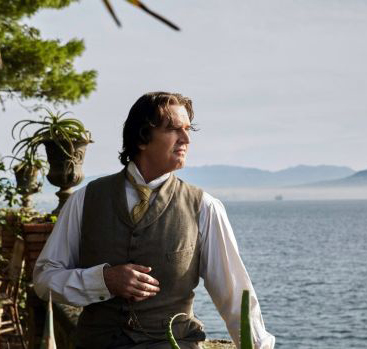 "Oscar's life assumed the form of a classical tragedy, complete with hubris and catharsis," Says Wilde expert Robert Whelan. "Very few people in history have managed to turn their own lives into works of art. Life is a particularly unmalleable material to work in."
By Darcy Sullivan
The Happy Prince is at selected UK cinemas