For years, The Chap has been championing the importance of men observing ancient codes of sartorial correctitude. We feel that such dress rules have persisted for centuries because they are signifiers of something higher than mere clothing. Not to wear tweed in the city has no practical purpose, other than to signify to other gentlemen that you are "in the know"; adhering to the rules that subtly express "we are all in it together".
Wearing the right combinations of clothing, as well as making aesthetic sense, is also a desire not to offend. The idea of being "rebellious" by wearing brown shoes with a black suit is ridiculous among today's sloppy sartorial standards. The rebels are the ones who defy fashion and stick to the old rules regarding dress, giving them a private sense of acknowledging a world, now almost gone, when it mattered that your ensemble was in order.
One of these rules, the unfastening of the lowest button on one's waistcoat, has been observed by England football manager Gareth Southgate. In fact, if you look closely at the photographs, it is clear that until the match against Colombia on Tuesday 3rd July, Mr. Southgate had absent-mindedly fastened the bottom button on his waistcoat.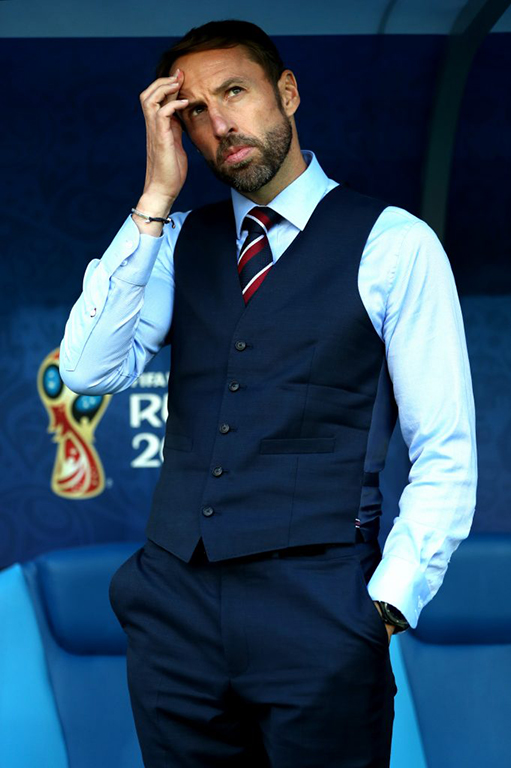 However, come the day of England V Colombia, he had remembered the rules and unfastened that rogue button. England went on to a stunning victory, winning their first penalty shoot-out in the history of their World Cup matches and then beating Sweden in the quarter-finals.
We shall never know if, among all the team analysis, match preparation and clinging to superstition, Mr. Southgate decided to unfasten the bottom button on his waistcoat, to add another little token of luck for the match.
What we do know is that for an England soccer manager, Gareth Southgate dresses rather well. He always wears a tie at the touchline, always a waistcoat despite the 30 degree heat in Moscow, his black shoes highly polished and his hair, unlike most soccer players, neatly groomed into a side parting. It is known that his grandfather, Arthur Toll, was a Royal Marine who always dressed smartly and had an influence on Southgate's appearance.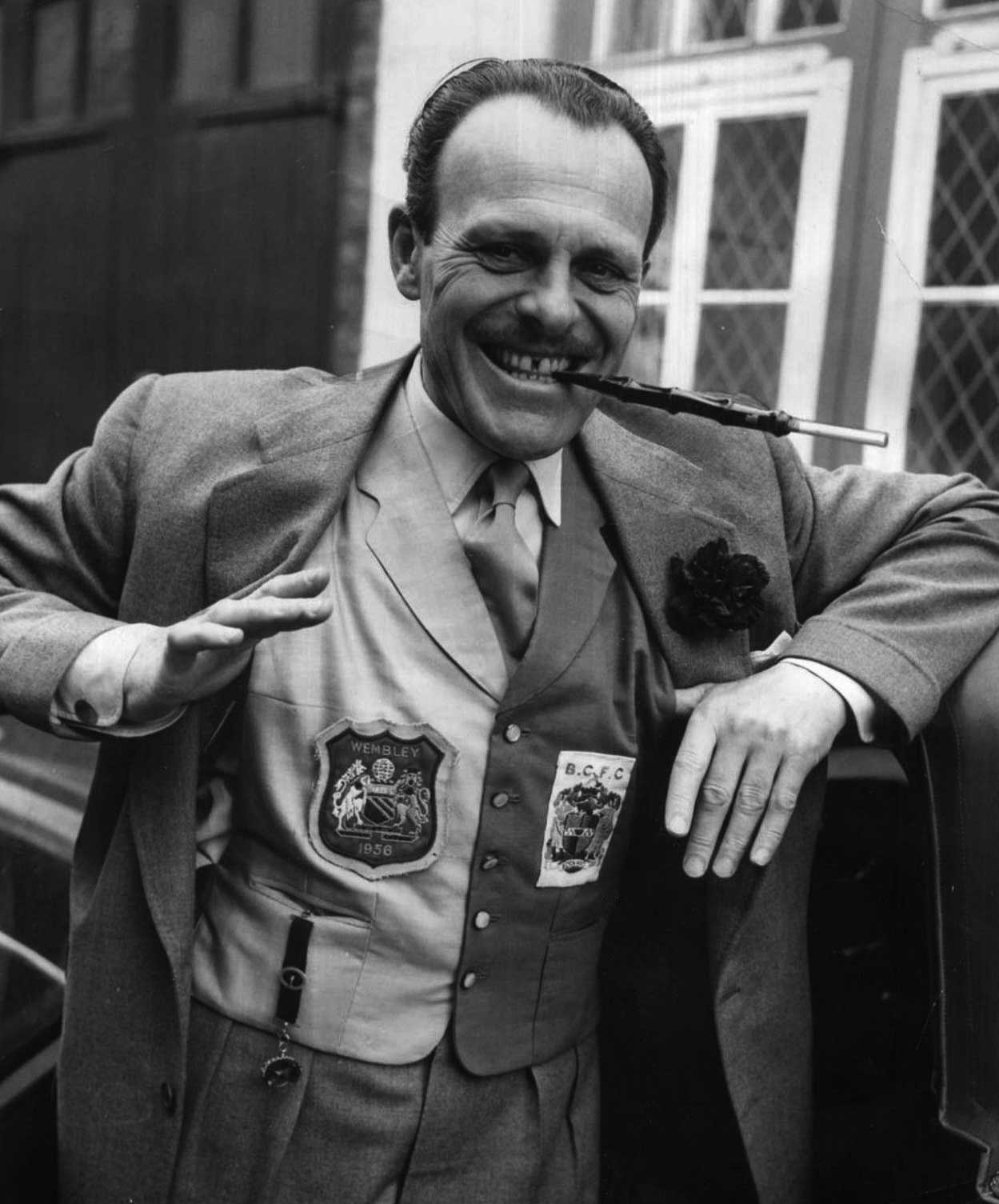 Terry-Thomas had a special waistcoat made for the Cup Final in 1958. Waistcoat Wednesday is a campaign by blood cancer charity Bloodwise, who are urging men to wear a waistcoat during England's match against Croatia on Wednesday 11th July. bloodwise.org.uk
A sporting event where buttoning your waistcoat correctly could actually win you the competition is The Chap Olympiad