In previous articles of 'The Dandy Doctor,' I've explored Dandies like Marlene Dietrich and Eartha Kitt – women who were labelled by their contemporaries as 'difficult', 'cold,' 'cruel,' and even mad. The same traits that we often associate with male Dandies (affection for excess, icy demeanour, cutting wit), when seen in a female Dandy are often unfairly interpreted as a marker of instability – something Princess Margaret Rose discovered to her detriment.
Born 21 August 1930, Margaret was four years Elizabeth II's junior, but by all accounts their relationship was one of intimate closeness. Elizabeth even had a dedicated phone line in her office reserved for Margaret. Still, most of Margaret's public life seemed to be constantly compared to Elizabeth's. Gore Vidal recalled Margaret saying to him: "It was inevitable, when there are two sisters and one is the Queen, who must be the source of honour and all that is good, while the other must be the focus of the most creative malice, the evil sister." Being consistently cast as the rebellious royal, compared to her sister, ended up forming Margaret's public image to such an extent that it became the person herself. She was described variously as 'ill-mannered,' 'icy', 'sullen,' 'inconsiderate,' 'acrimonious' 'insensitive,' and having 'hauteur'. English art historian Sir Roy Strong wrote that Margaret was "tiresome, spoilt, idle and irritating. She has no direction, no overriding interest. All she now likes is la jeunesse dorée and young men."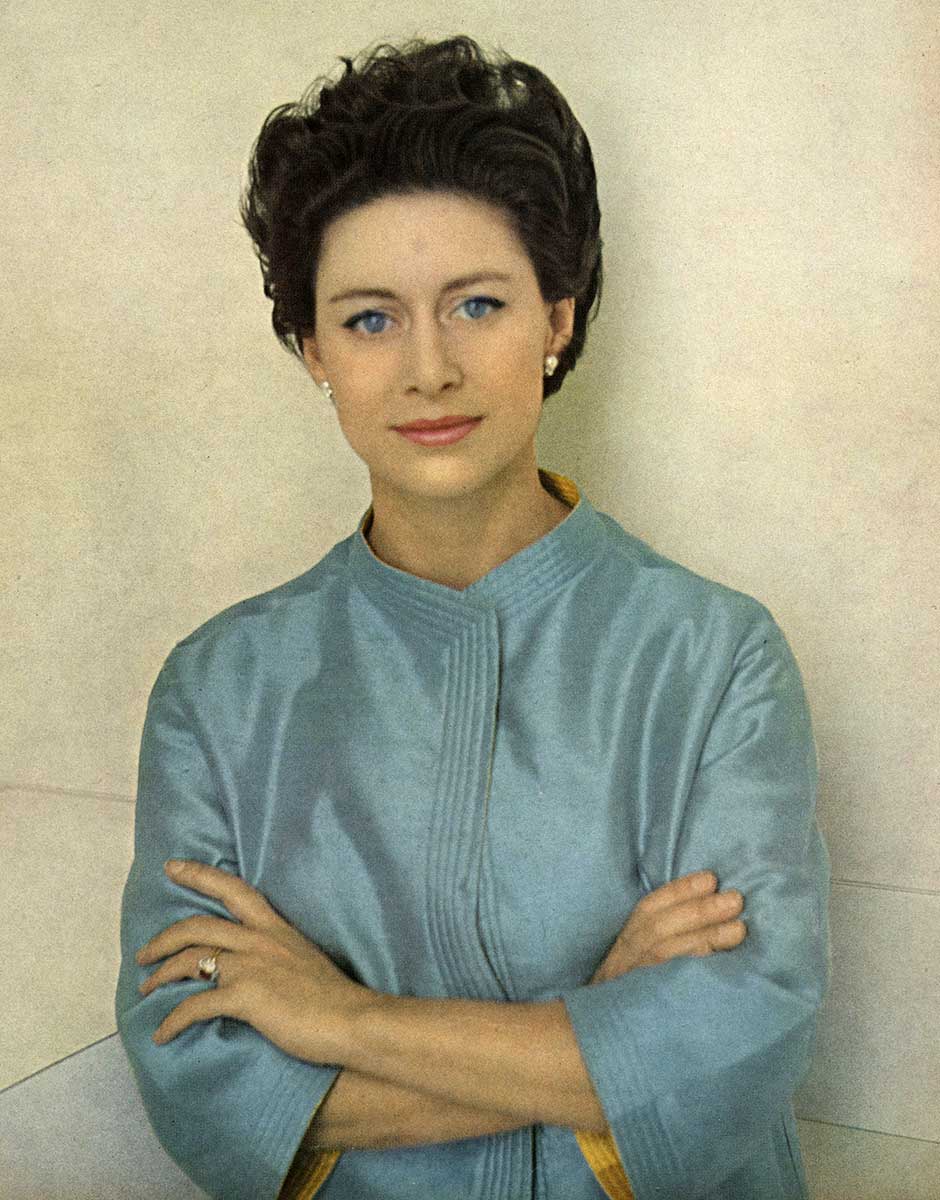 Princess Margaret was considered a sex symbol in her day. Pablo Picasso was obsessed with her. Hers was the first Royal Wedding to be televised, and her very public divorce in 1978 was the first royal split since 1901. The problem with focusing so heavily on these romances, however, is that the story being told is not always that of Margaret, but of the men in her life, forcing her into the role of a side character in her own story. She once told Jean Cocteau, 'Disobedience is my joy'. When it came to fashion, Margaret's style was everything one would come to expect from a Dandy. Many of Margaret's dresses were included in 'Fashion Rules', a fashion exhibit on display from 2013-2015 at Kensington Palace. The curator of this exhibit, Cassie Davies-Strodder explains, "Margaret was a distinctive fashion icon because she was so glamorous – with all the beauty of a Hollywood film star, she brought a new kind of style of the Royal Family." Like Jackie Kennedy Onassis, Margaret adored the then-new French couture label Christian Dior. Margaret's dresses were generally closely tailored and featured cinched waists. She favoured Bardot-style necklines and she usually wore fit-and-flare A-line dresses (often sleeveless), accompanied with a fur coat or stole. Her choice of accessories was always classic and chic: cat-eye sunglasses, chokers made of diamonds or pearls, matching earrings and occasionally a ring or bracelet.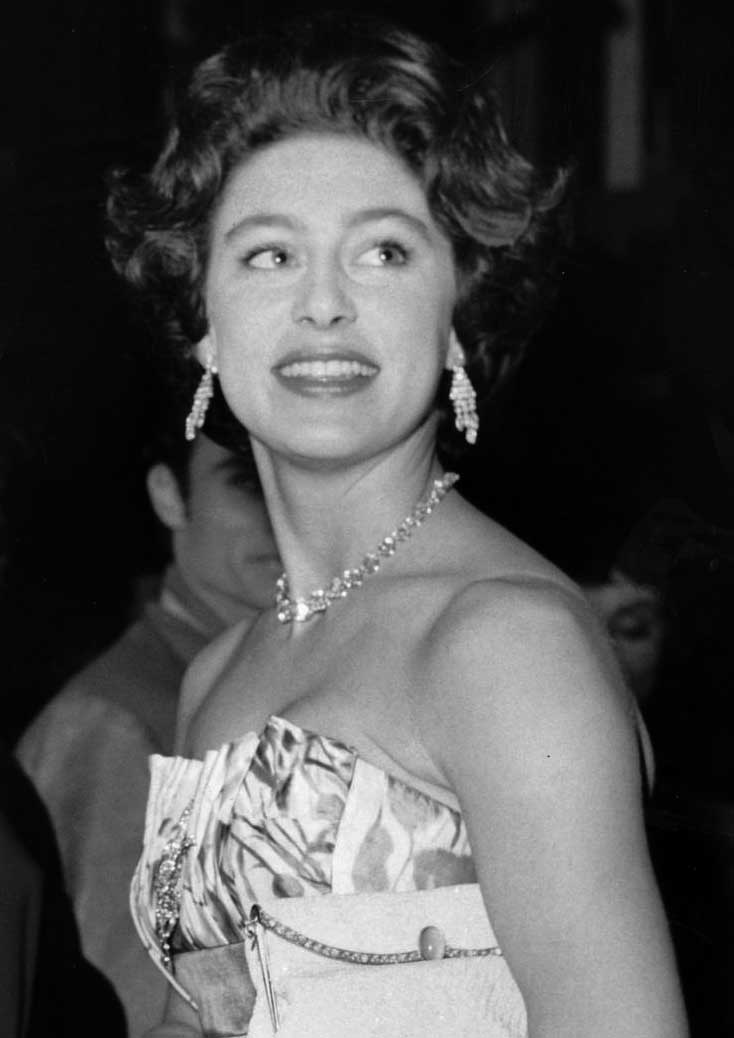 Generally speaking, Dandies are often more likely to be friends with royalty rather than royalty themselves. Typically, Dandies upgrade from middle (and occasionally working) class into higher society through their charm, wit and aesthetics. In some ways, class mobility is crucial to Dandyism: the Ur-Dandy Beau Brummell, for example, was not royalty – he befriended (and then later snubbed) the Prince Regent. Actress and Dandy Grace Kelly upgraded her own class status through marriage to a royal. Like Brummell, Kelly's acceptance into the higher royal echelons was dependent on her charm, grace, wit and style.
Whereas for Princess Margaret, born into royalty, there was only one direction for her to shift to, and that was down. In Craig Brown's Ma'am Darling: 99 Glimpses of Princess Margaret, Brown quotes an unnamed source saying that Margaret "never knew whether she was meant to be posh or to be matey, and so she swung between the two, and it was a disaster." But of course Dandies can come from any class, even royalty – the Prince Regent himself was famous for his affection for excess, his wit, aesthetic style and self-indulgence: everything, in short, that Princess Margaret was repeatedly criticised for.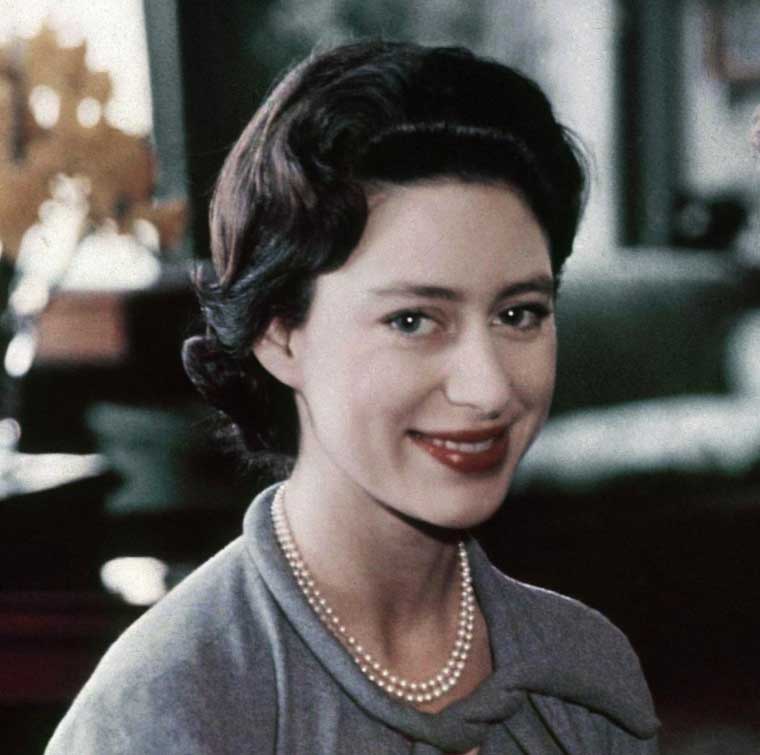 Unlike the Prince Regent, however, Princess Margaret's life was photographed – any indiscretion she might have had was inked by tabloids for all to see – and to be judged by others. For someone like the Regent, this behaviour was charming – for a woman (and a princess, no less), it was considered unacceptable.
Marlon Brando was reportedly so dazzled by Margaret during a dinner that he could barely speak. She rubbed shoulders with David Bowie, Steve McQueen and Barbara Streisand. She's rumoured to have had affairs with (among others) Mick Jagger, Peter Sellers, David Niven and Warren Beatty. She ignored Leslie Hornby (a.k.a Twiggy) for an entire dinner before finally asking her name. Leslie gave her name and then added, "but everyone calls me Twiggy. Margaret's response was: "How unfortunate." At a party at Kensington Palace for Marlene Dietrich, Princess Margaret was livid to discover that four very rare bottles of vodka had disappeared. In his biography, Theo Aronson wrote, "With that streak of royal parsimony that goes hand in hand with her extravagance, Margaret spent the whole morning tracking down the culprit and getting the bottles back." (We can only assume the culprit was Dietrich).
One of the qualities that make Margaret a Dandizette is her cutting wit. I am particularly fond of a story in which a hostess of a high-society party asked Margaret how the Queen was keeping. Margaret replied quickly: "Which one? My sister, my mother, or my husband?" One of the most infamous stories about Margaret involves Elizabeth Taylor and Richard Burton – or, more specifically, the Taylor-Burton Diamond: at 68 carats it was enormously heavy, so Taylor commissioned an $80,000 diamond necklace to show it off.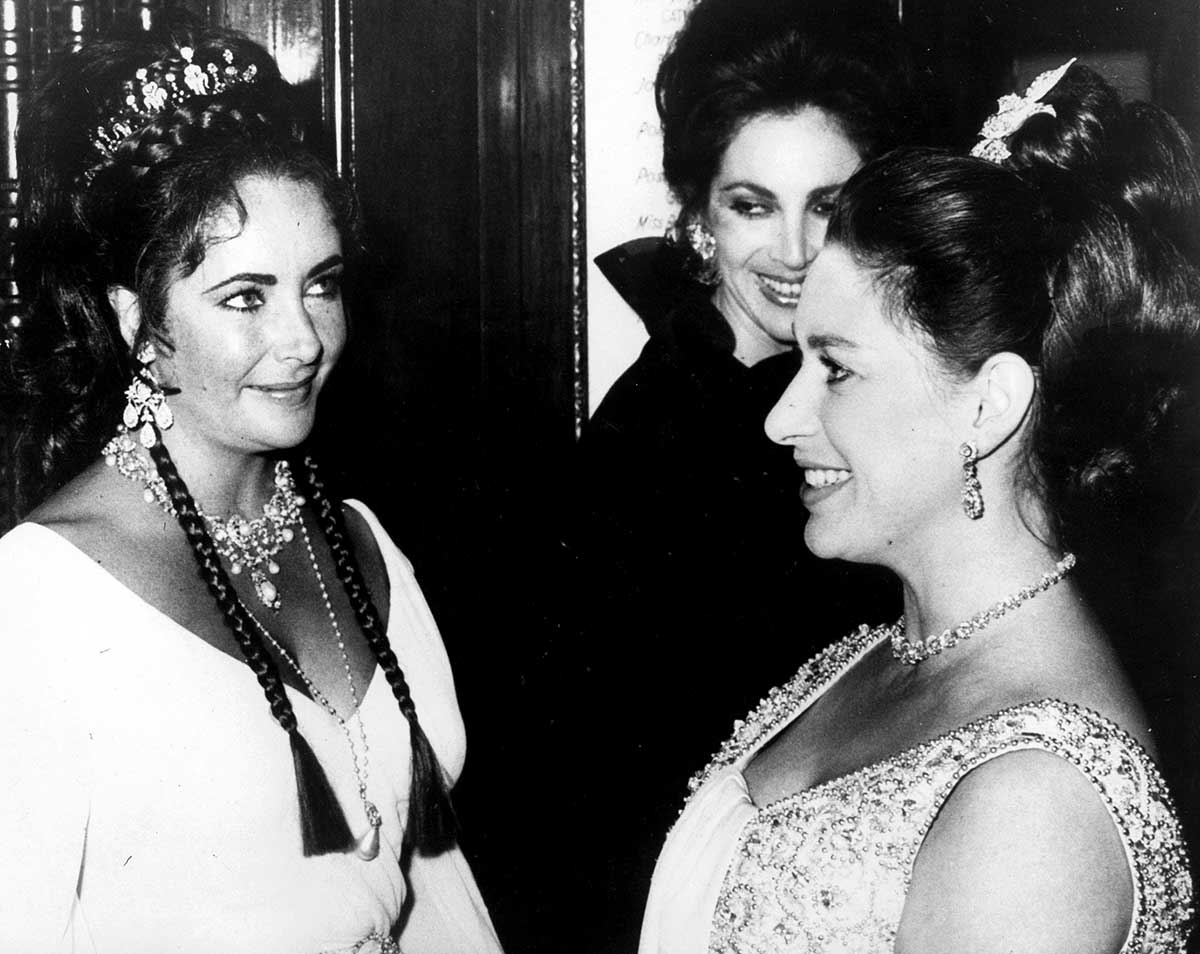 Margaret saw the Taylor-Burton Diamond set in the necklace around Taylor's neck and said, "But it's so large—how very vulgar!" Margaret asked to try it on, and then told Elizabeth, "It doesn't look so vulgar now, does it?" Taylor was not the only fellow Dandizette Margaret managed to upset: she offended Judy Garland when Margaret asked Garland, via an aide, to sing at a party. Garland reportedly called her a "nasty, rude little princess" and replied, "tell her I'll sing if she christens a ship first." Margaret later told Kelly, "You don't look like a movie star," to which the actress replied, "Well I wasn't born a movie star."
Whatever enemies Margaret might have made, her biographer Reinaldo Herrera feels certain that at least one person was devastated when Margaret died on 9 February, 2002 from a stroke at the age of 71: Queen Elizabeth II. In an op-ed for Vanity Fair, Herrera said, "I think it was the only time anyone ever saw the Queen show her emotions in public. Never explaining anything to the world – what she feels, or why she does what she does – is part of her greatness. But for a few minutes that day, as she stood by the steps of St. George's Chapel in Windsor Castle, watching her sister's coffin being borne away, her eyes betrayed her.' The public image of Elizabeth, in comparison to her sister, was one of a graceful and even heroic woman. But every good hero needs a villain – and very often, it was Margaret who was cast in this role: at least Margaret believed so.
Either way, it does seem to be something of a self-fulfilling prophecy: Margaret believed others would interpret her behaviour as outrageous, and so she often acted outrageously. Clearly, Margaret struggled to perform both as a royal and as a Dandy. Then again, Margaret never did seem to fit into her role as a Princess – she was close enough to the throne to see the respect and prestige afforded to her sister, but never close enough to receive that herself. For royalty – especially for women in royalty – there are certain expectations for behaviour; and that behaviour does not include being booed off the stage for singing Let's Do It by Cole Porter at a ball hosted by Lady Rothermere. For a Dandy, however, that is a perfectly acceptable way to spend the evening.
By Sunday Swift