You know when you get a new pair of brogues, and then all your other brogues suddenly look tired, old and worn-out next to them? Acquiring a Sussex Tweed cap has the same effect on all your other tweed caps. My collection of bakerboy caps numbers only a modest seven, but when The Windover joined them on the hat stand, they all seemed to cower in humility next to this officer-class piece of headwear.
The Windover was presented to me on an occasion that had something of the Japanese Tea Ceremony about it. But the English version, with pints of ale and pies in the John Harvey Tavern, tap room for the legendary Harveys Brewery in Lewes. The cap was personally delivered to me by the appropriately Donegal-tweeded Jonathan Kelly, doyen of Sussex Tweed, who pushed aside the jugs of Harveys Best to hand me a box, lined with black tissue paper, in which resided snugly his pride and joy.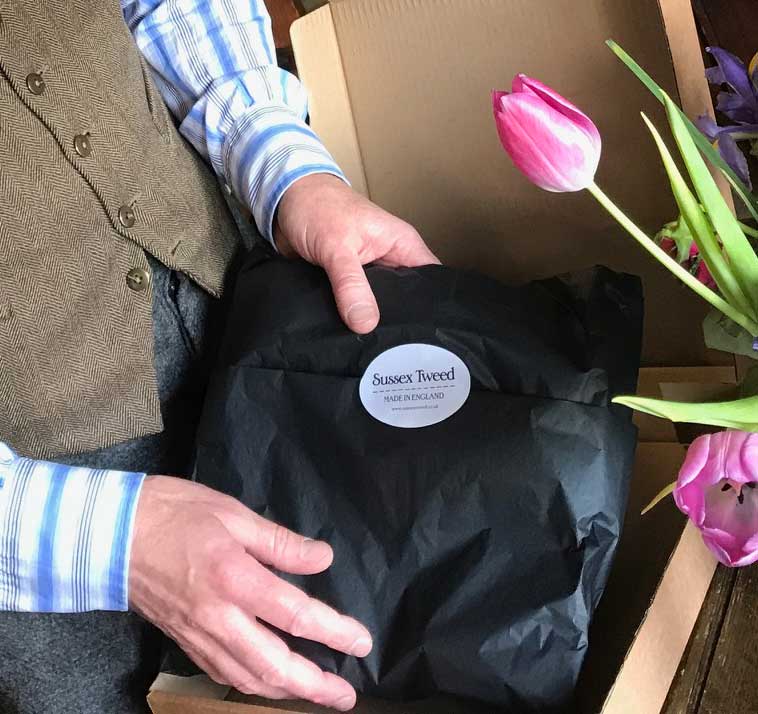 The Windover from Sussex Tweed is the capo dei capi; the Daddy of Donegals. Beside all other caps, the tweed is heavy, lustrous and flecked with the feckin' best of all Donegal flecks; the stitching is firm, the button slightly further down the crown, giving the cap a more rakish slant than when the button is located further back, on inferior items. The crown extends right down to the tip of the peak, rather than leaving the slight gap that lesser caps deploy. Plenty of room to hide a razor blade, should you be so Peaky.
Inside, luscious gold silk lining, protected by a sturdy real leather band – stiff at first, but Kelly assures me that it will soften over time. This particular model is in charcoal grey Donegal Tweed, making it wearable with practically anything, from country tweeds or grey herringbone to Barbour Jacket or Pea Coat. You could even wear this on the beach with a pair of swimming trunks, but you would probably expire.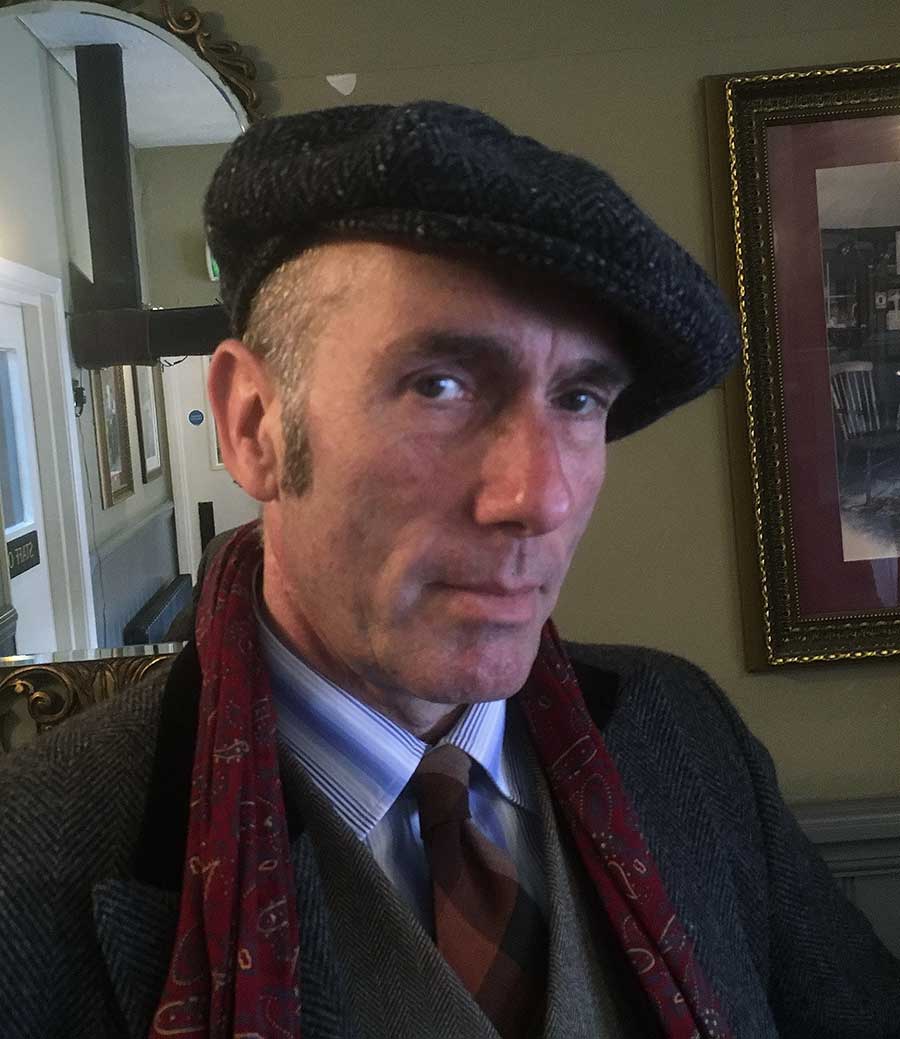 Sussex Tweed, as my companion told me over pints, pies and fags, was founded a couple of years ago in one of the outbuildings of the East Sussex country home where dwelleth this Northern Irishman (from near Donegal, appropriately enough). Kelly is about to install his second loom (aren't we all?) upon whose wooden frame he has taught himself the noble art of tweed crofting. After making caps from bought-in bolts, the company is now producing its first reams of their own tweed and turning them into hats, at first, though there are also plans to break into trousers, jackets and suits.