The Hollywood actor Alec Baldwin entered the humble life of The Chap in a rather odd manner. We received a phone call from Mr. Baldwin, enquiring about the ownership status of the estate of a deceased Savile Row tailor. He had read something about Douglas Hayward in the magazine and assumed that we would be the first port of call in an enquiry relating to the estate of Mr. Hayward. Of course Mr. Baldwin was right, and it only took a few telephone calls to our contacts on the Row to secure the information he required.
Naturally we immediately requested an interview with the actor. His interest in Savile Row reflected a general impression of a well-dressed man who is rarely pictured unsuited off screen, and the roles he has chosen nearly always display similar sartorial precision.
Alec Baldwin's career began in the 1980s, his first break in Knots Landing, a spin-off of Dallas that went on to outperform that epic saga and become one of the longest-ever primetime series on American television. He went into a film career immediately afterwards, beginning with Forever Lulu in 1987, taking the lead role alongside Debbie Harry. After that came Beetlejuice (1988) Great Balls of Fire (1989) and The Hunt for Red October (1990). But the role that defined his future career was as Blake in Glengarry Glen Ross (1992), in which he played a mysterious salesman named Blake from Mitch & Murray, sent to rouse the flagging salesmen at Glengarry: "We're adding a little something to this month's sales contest. As you all know, first prize is a Cadillac El Dorado. Anyone want to see second prize? Second prize is a set of steak knives. Third prize is you're fired."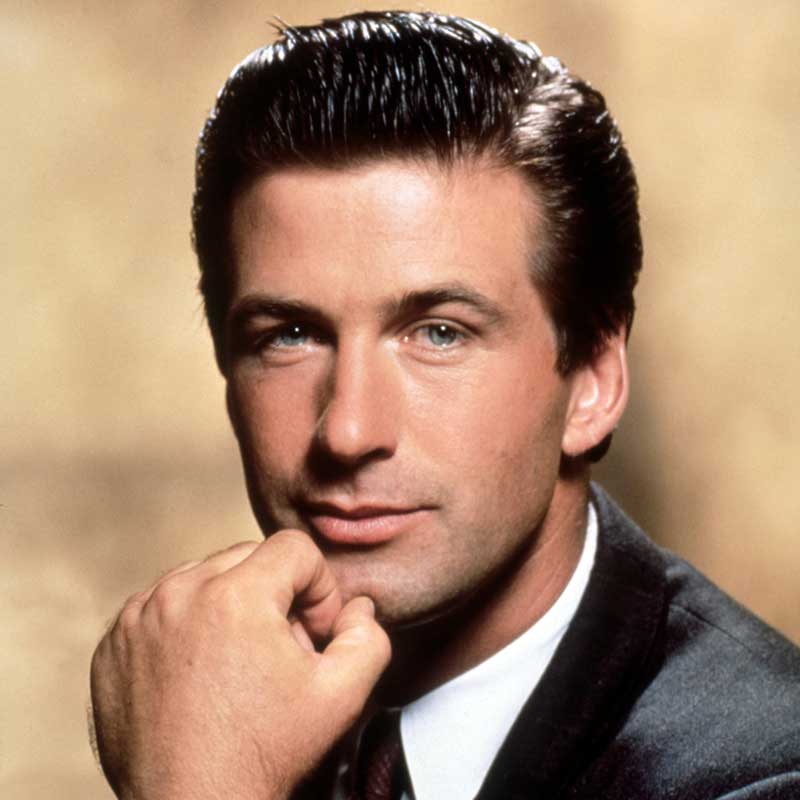 Baldwin only plays a cameo, delivering one killer speech to a room full of Hollywood veterans including Jack Lemmon, Ed Harris and Alan Arkin, but the speech is now seen as the most memorable episode in the whole film, summing up the desperate aspirations of all the salesmen. Blake's suit is also much sharper, his tie better knotted and his shirt more French-cuffed than all the other characters.
We had to take the opportunity to delve into Mr. Baldwin's broader interest in British tailoring, and so we mentioned that he comes across as something of an Anglophile, and asked whether this was true and whether there was any particular reason for it. "When I go to England," he replied, "I'm happy to be in the foreign country with the common language, as I am essentially lazy. Also, I think Brits are interesting. At times, the dullest Briton seems more clever than the funniest American."
Read the full interview in The Chap Spring 20