The man's shirt collar has been shrinking over the years. Not only shrinking, but also it's been running away from the knot of your tie. You can see it clear as day; those collar points are spreading farther and farther apart. I believe part of this is caused by the erroneous notion that the "fashion elite" like to press on the public, that there are certain collars that work best with certain face shapes, and they have a ritualistic standard that is all you should follow.
Now I'm not completely disputing that there is some balance between face shape and collar style that should be adhered to, but one collar regardless of face shape has always stood out and been the best of the best, when going for that true masculine standard of covering all bases without looking out of place. It works for spendthrifts, ne'er do wells, aristocrats and the homeless.
But back to the "fashion elite" and what they think works for who. Too many books like to proclaim: round face, spread collar. NO! That just makes your face look like a balloon on a platform. Any sense of regality you assume it gives you – it doesn't. It just rounds out your face even more. Put on a classic spearpoint collar. Out of fashion now, yes, but that's because we are in the post-apocalyptic future, where people assume we should be wearing jumpsuits without collars, and the industry decided to go with an in-between spread collar and not spread collar on shelves only until they workout where the jumpsuits are. Also, every factory has a cookie cutter, and the spearpoint with that half-moon cutout shape forming a fang at the end isn't the easiest thing to cut and then sew.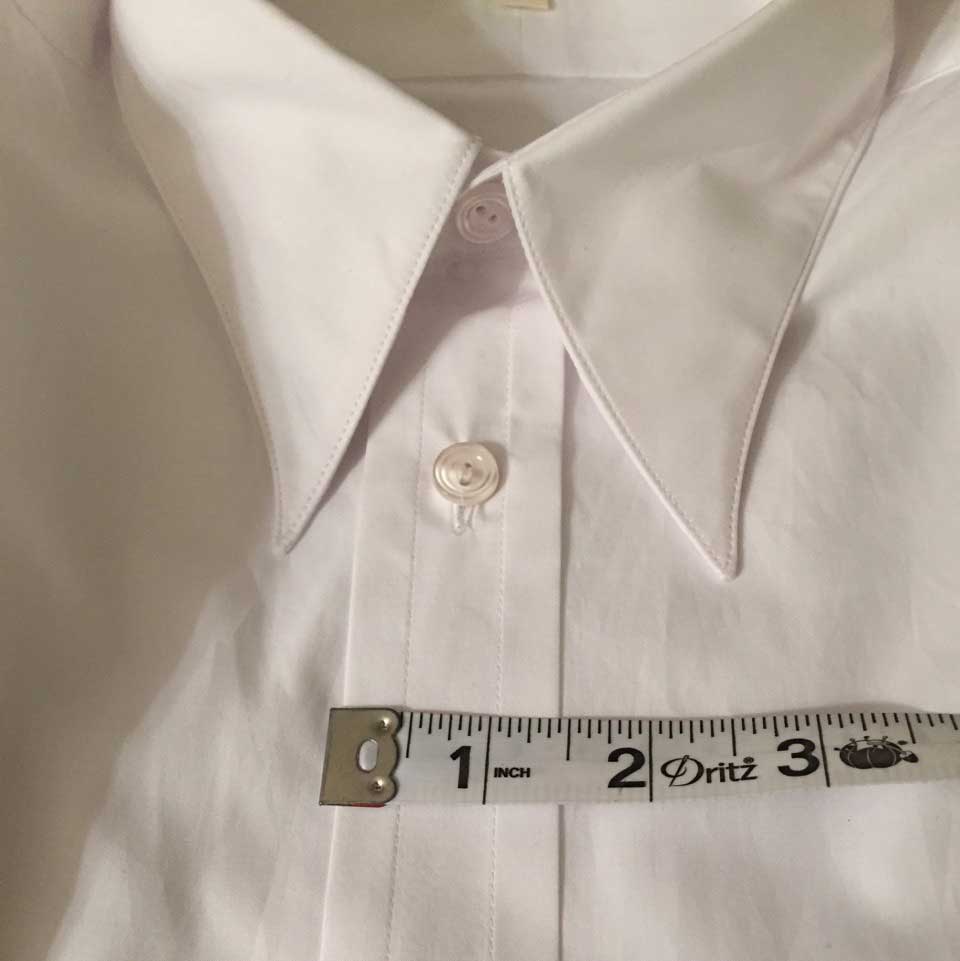 But what about the long face, you may ask… does that work with the spread collar? More so than the round face, yes, but the strangest thing… this is the case where modern fashion tells those people to go for the point collar. The in-between child of the spread and the spearpoint, which all companies favour to try and make us all blend together aesthetically. Good enough for politicians that have become the brand ambassadors of these fashion companies, but not good enough for the Chaps and dandies and rock stars, who have to head to thrift shops to find classic spearpoint collars that have an edge and some style.
Read the rest of Matt Deckard's shirt collar polemic in Chap Spring 20 or Subscribe with a free copy of Best of The Chap