Entries have now closed for our Lockdown Lip Weasel Competition, for which we received dozens and dozens of excellent attempts to cultivate a splendid moustache during Lockdown. The results will be published in Chap Summer 20, out on 18th May.
It has come to our attention that many readers of this humble publication are, as well as struggling to square their gregarious, bon vivant personalities with self-isolation, have taken to using the aeons of time spent alone to cultivate interesting facial hair. Growing a moustache takes time, patience and a brief period of looking like a homeless person, and the self imposed quarantine period looks set easily to last long enough for a chap to sprout the most luxuriant facial appendage.
We, along with our chums at Captain Fawcett – provider of exemplary grooming products for the moustachioed and bearded chap – would like to 'make this interesting', by offering some grand prizes to the reader who displays the most extraordinary Lockdown Lip Weasel. Prizes will range from first, second and third, to a number of runners-up. First prize will be a munificent moustache grooming kit, to include shaving requisites and unguents, a tin of The Chap and Captain Fawcett's Debonair Moustache Wax, a copy of Best of The Chap and an annual subscription to The Chap Magazine, anywhere in the world.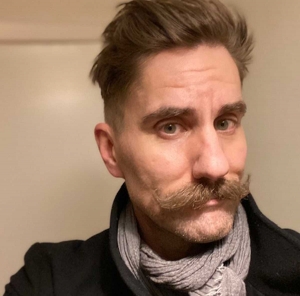 We have already received a plaintive entry from one Patrik Johansson of Sweden, who wrote this heartfelt missive: "What once was a handlebar moustache, sadly had to be trimmed down to fit properly under the face mask I use at my work as a consultant at the ICU.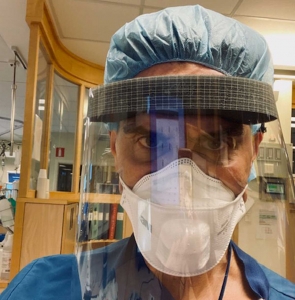 Please see the attached photos of pre-corona moustache (left) and the trimmed down version (below; note the rather sad look in my eyes post trimming). Also attached is a photo of me wearing the protective gear under which the moustache has to fit."
We salute Mr. Johansson for his hirsute sacrifice in the line of duty and hope his tale will encourage readers without such professional impediments to cultivate the most abundant lip weasels imaginable. Simply send your photos to chap@thechap.co.uk with your name, rank and number, and we shall enter you into the prize moustache draw. Competition closes on 28th April and winners will be announced on publication of Chap Summer 20 on 17th May.
Best of British luck, Chaps!