Gustav Temple meets the actress who launched her career aged 18 in A Taste of Honey and now appears in Agatha Christie's The Pale Horse
Are you excited about The Pale Horse coming to our screens soon?
Yes I am, because everyone loves Agatha Christie but this is a very different type of production, because you don't have Poirot or Miss Marple.
You were in a Miss Marple, weren't you, in 2006?
Yes I was, The Sittaford Mystery. The Pale Horse is very different; you don't have the usual Agatha Christie thing where people are questioned, although the plot obviously is solved.
A Taste of Honey came out in 1961. The Pale Horse is set in 1961. Is this a coincidence?
It's interesting, because when you look at the fashion from then, it was very nice to work with such a brilliant costume designer. So it took me back, because I remember that period very well, and it was nice to revisit that period, not just by watching old footage. Not that my costume is particularly glamorous!
I spoke to the costume designer and you're not in a black pointy hat, are you?
No, though I do have a different kind of hat and I also wear a wig. I wanted Bella to be a normal woman who lives in this village, rather than a caricature. It's like, if you play a saint, you don't walk around with a halo, do you? We all wanted the witches to be slightly believable, even though they're slightly strange.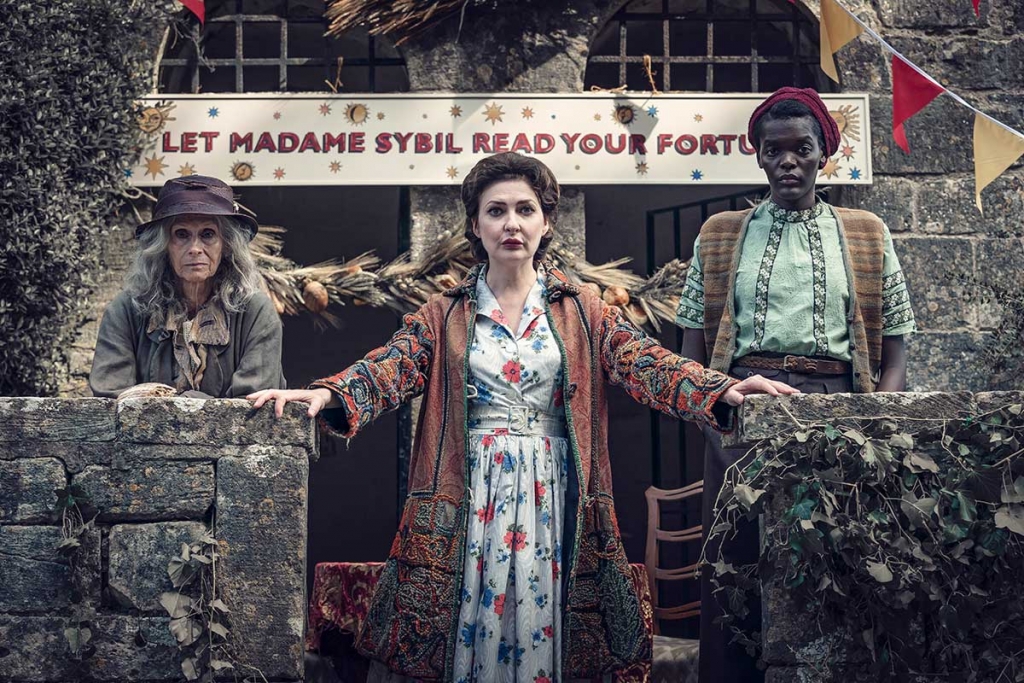 Is this the first time you've played a witch in a drama?
I might have played one in real life!
Is the supernatural something you're interested in?
I wouldn't say supernatural, but I'm interested in unexplained things that happen; sometimes you're thinking of someone and then you get a phone call from them. Or if people have passed away, sometimes you can feel their presence. I'm interested in that, and in a way it's comforting, rather than in a negative way.
Ever had any paranormal experiences?
The odd experience when you're staying in an old building and things happen. But you try not to put too much on it, because everyone wants to explain things that don't seem normal. I think if you experience something odd, you want it to be a positive experience.
You grew up in the sixties and wasn't it rather popular, to think about things like that?
Yes, we were beginning to be more spiritual. But it wasn't just experimenting with psychic phenomena, but also with drugs. It was a mixture of everything.
Well there is something quite supernatural about LSD, isn't there?
Well yes, although I've never done it, but I've been with people who have and it seems quite supernatural. It's interesting what people get from that, and all the lights they see and everything.
Maybe the fact that you never tried LSD is precisely why your career is still going strong?
For a lot of people I knew, it helped them. I know a couple of artists who painted when they'd taken LSD, and they felt that it helped them creatively.
Though I'd imagine that LSD wouldn't really go with the craft of acting, would it?
My God, I wouldn't think so! You've got to remember where you are and what came before and what comes after and so on. You've got to be absolutely tuned in on things.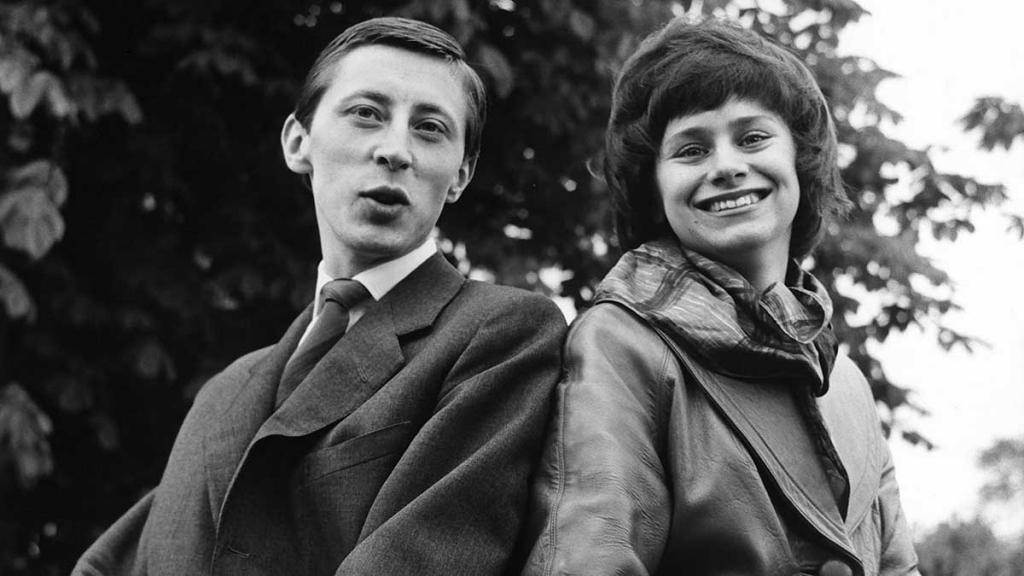 You were very keen to go into acting from an early age, weren't you?
Yes, I worked backstage at Liverpool Rep from the age of 15. Then I became assistant stage manager and worked my way up. I started playing small roles and then I saw an ad in the paper saying they were looking for an unknown actress to play the part of Jo in A Taste of Honey. And that's where it all started. I'd never thought of doing film; I wanted to be in the theatre, and suddenly this opened up a whole new world for me.
There is currently a West End play of A Taste of Honey. Have you seen it?
I've never seen it in the theatre. Tony Richardson, the director of the film, had said to me at the time, we don't want you to see it on stage. And that sort of stuck in my mind, even after all these years. I was invited to go along to this new production but I couldn't because I was working. And I wouldn't want to go along and make it all about me. I'd rather just go along and see the play.
Maybe you should go in your wig from The Pale Horse and be incognito!
[Laughs] Yes – in my witches costume! Anyway, the play is doing very well, which is great, after all these years.
Isn't it something of a period piece?
Well in a way it is, but there are still people who are struggling, there are still young girls getting pregnant, there are still racial problems. We have moved on, but have we moved on that much?
Someone from the BFI told me recently, and I hadn't realized it at the time, that A Taste of Honey featured the first inter-racial kiss on screen. This was 1961 and it's incredible that it hadn't happened sooner.
And you were only 18 when all that happened to you?
Yes, and so lucky to have worked with such a great cast and crew – Murray Melvin, Dora Brown, Robert Stephens, Paul Danquah, Tony Richardson, John Osborne. I'd never been in front of a camera before but it immediately became my first love.
Is it true that they bumped Audrey Hepburn off the role of Jo to give it to you?
Tony Richardson, the director, wanted an unknown actress to play the role of Jo. But the studio wanted someone who was known, and they suggested the wonderful Audrey Hepburn. But Tony said, absolutely not. Luckily for me, he stuck to his guns.
Luckily for all of us, I think. It wouldn't have been the same film with Audrey Hepburn.
She was beautiful and extraordinary and an amazing actress, but I think Tony was right, in that if it's face you don't know, it's easier to identify with the character. We actually started shooting the film on my 19th birthday.
Are you still in touch with Murray Melvin, or anyone else from the original cast?
Yes, Murray is still alive and an extraordinary man and actor. But sadly everyone else from the film has died. Paul Danquah was such a close friend and godfather to my first child, and he died three years ago. So it's just Murray and I left.
Did you ever meet Terry-Thomas? Briefly, I did, in the sixties. I was lucky to meet lots of people through the years, from Shirley Temple on.