The imminent launch of a brand-new pocket square design sees the restocking of our coveted breast pocket adornments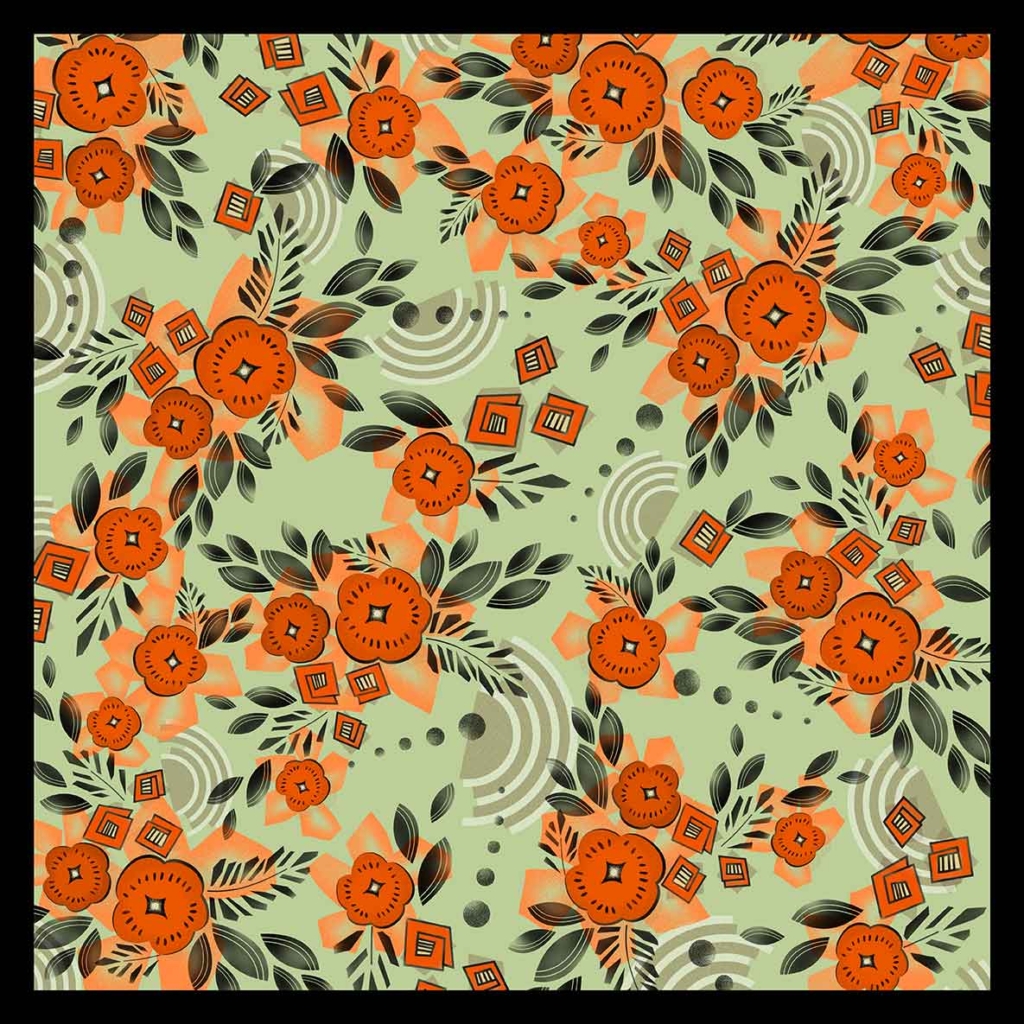 The launch of our new eau de cologne Raffish has led to the inevitable question: which pocket square is the correct one to wear alongside this decadent gentlemen's fragrance?
The solution seemed to be the design of a brand-new pocket square bearing the raffish credentials of the scent itself. To this end, we asked our resident pocket square and fragrance label designer Caroline Lindop: please design a motif that captures the louche spirit of a chap setting off at midnight in search of night mischief.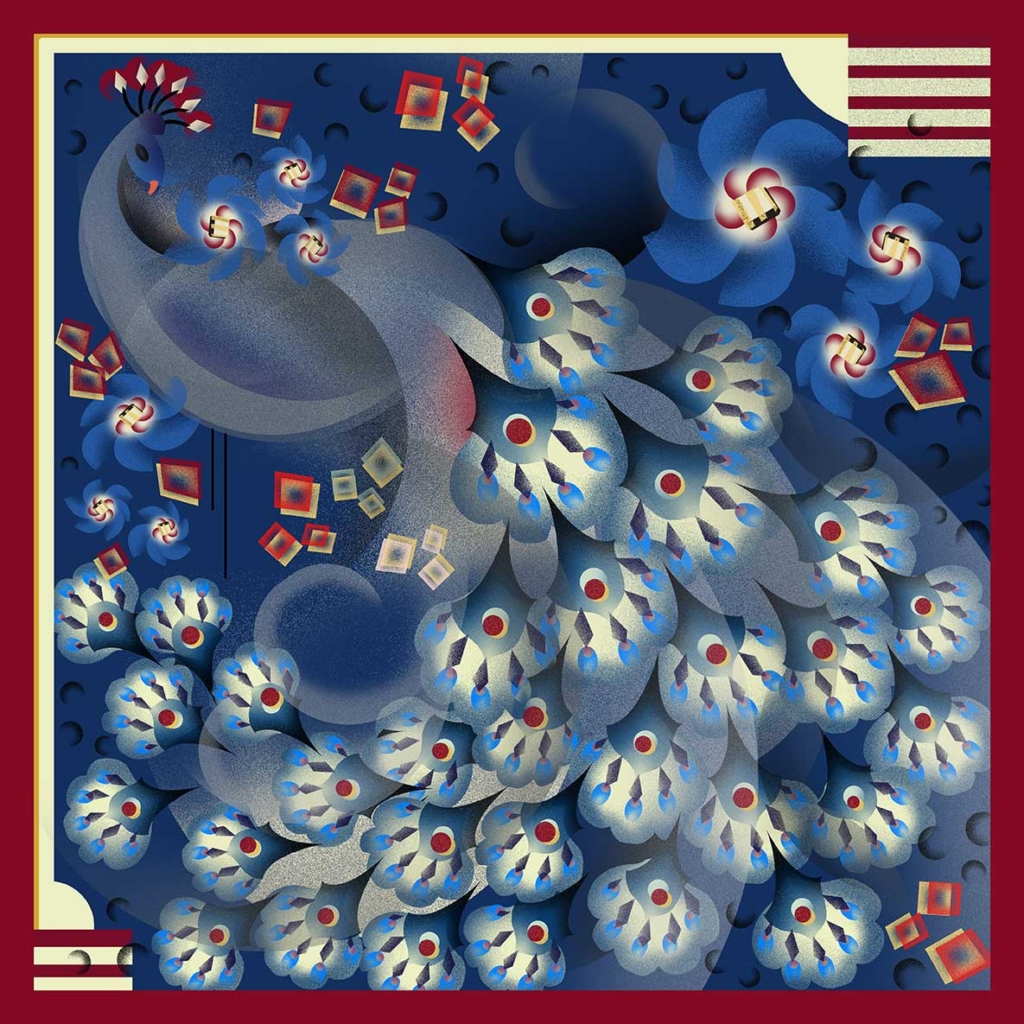 "But whither should I look for inspiration?" came the plaintive response. "Surely this enterprise requires one to look further afield than our previous range of pocket squares, which, while being suitable for day-to-day chap usage, do not quite reach for the stars – even while slumped in the gutter next to an empty bottle of Veuve Cliquot?"
We simply had to concur with this self-deprecating view from the very lady who had originally designed said range of pocket squares. Proceed, seek inspiration, look to the stars, we gently instructed Ms Lindop.
She did as suggested, and returned from her digito-spectral wanderings making heated mention of a certain range of silk designs of some note by a company named Hermes, of which we had to confess no prior knowledge. But when Ms Lindop turned her forays into this mysterious world of French haute-couture into a design for a Raffish Pocket Square, the result was quite spectacular.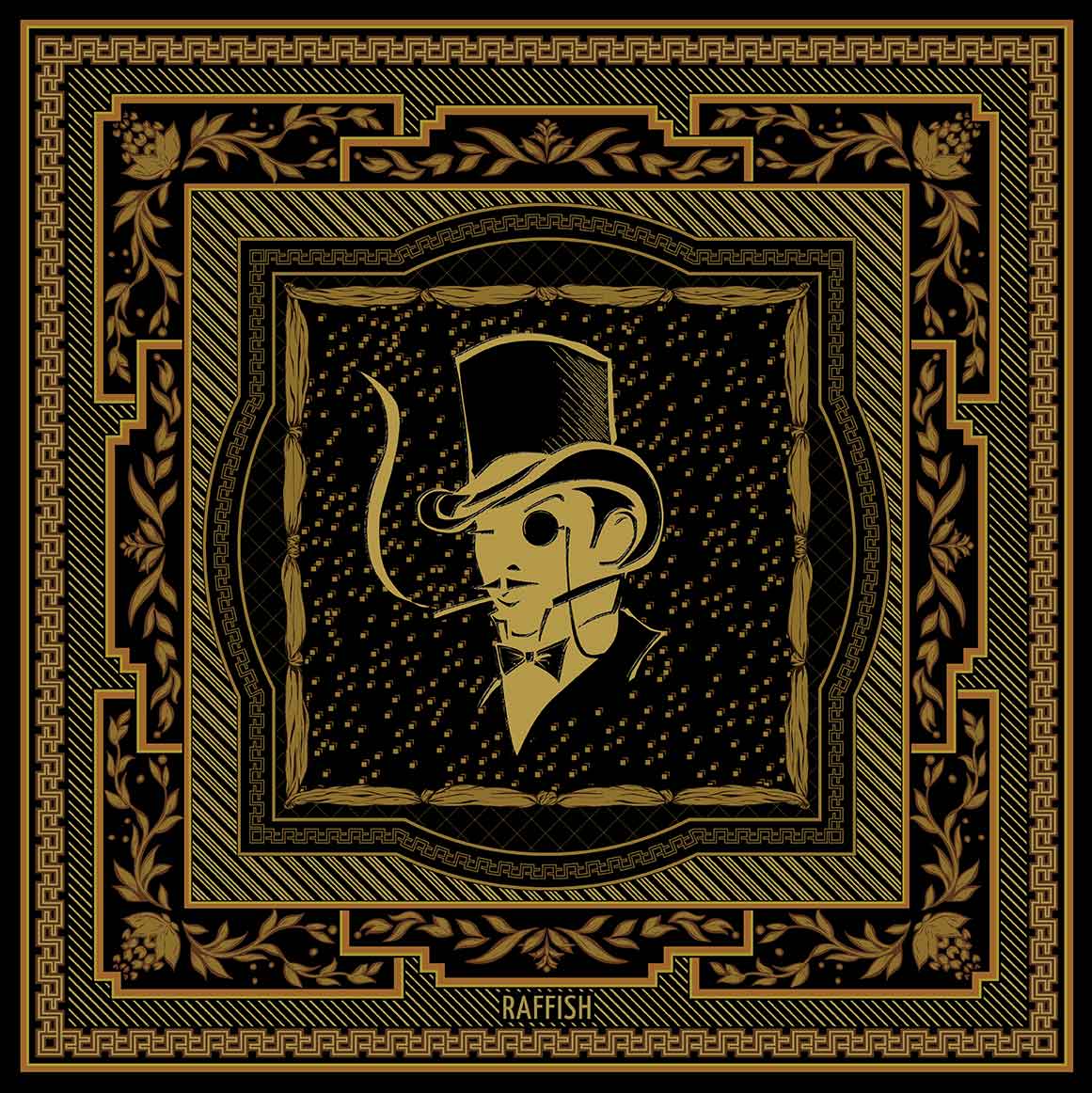 Raffish Pocket Square will be available to purchase by early November. In the meantime, our previous range of art-deco inspired pocket squares has been fully restocked.