Gustav Temple pays tribute to the only actor who successfully captured all the attributes of the character of James Bond on screen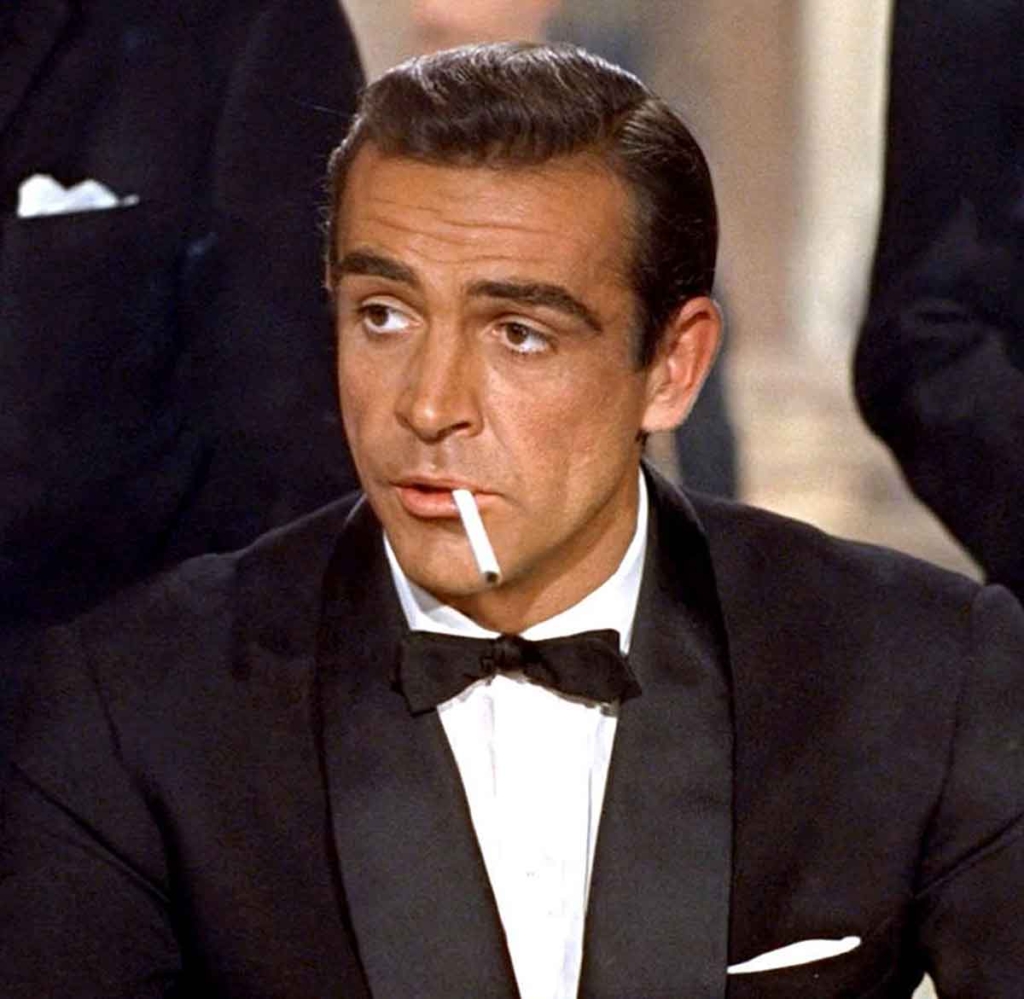 2020 has not been a good year for the James Bond oeuvre. First we lost Pussy Galore (Goldfinger, 1964) played by Honor Blackman, in April, then Mrs Bond (On Her Majesty's Secret Service, 1969), played by Diana Rigg, in September. But now the figure at the very top of the tree in the world of 007 has gone: Sean Connery is dead.
Ian Fleming was not impressed with Bond producers Cubby Broccoli and Harry Saltzman when they introduced him to their choice to play his creation, the producers having rejected Cary Grant, Rex Harrison and Richard Burton. Fleming didn't want "a working-class Scot" to play the suave and educated spy and would have preferred Cary Grant, but he was too expensive. Connery felt that Fleming was a total snob, who reluctantly agreed to let him have the role only because all the others on his personal shortlist were not available.
However, when the author saw his creation on screen for the first time, in Dr No (1962) he quickly changed his tune, and declared that he would have written all the Bond novels with Connery in mind if he could. Fleming was in fact so impressed with the actor's portrayal that in later books he gave the spy a Scots heritage to reflect the actor's own. In You Only Live Twice, published in March 1964, Fleming named Glencoe as the origin of Bond's father.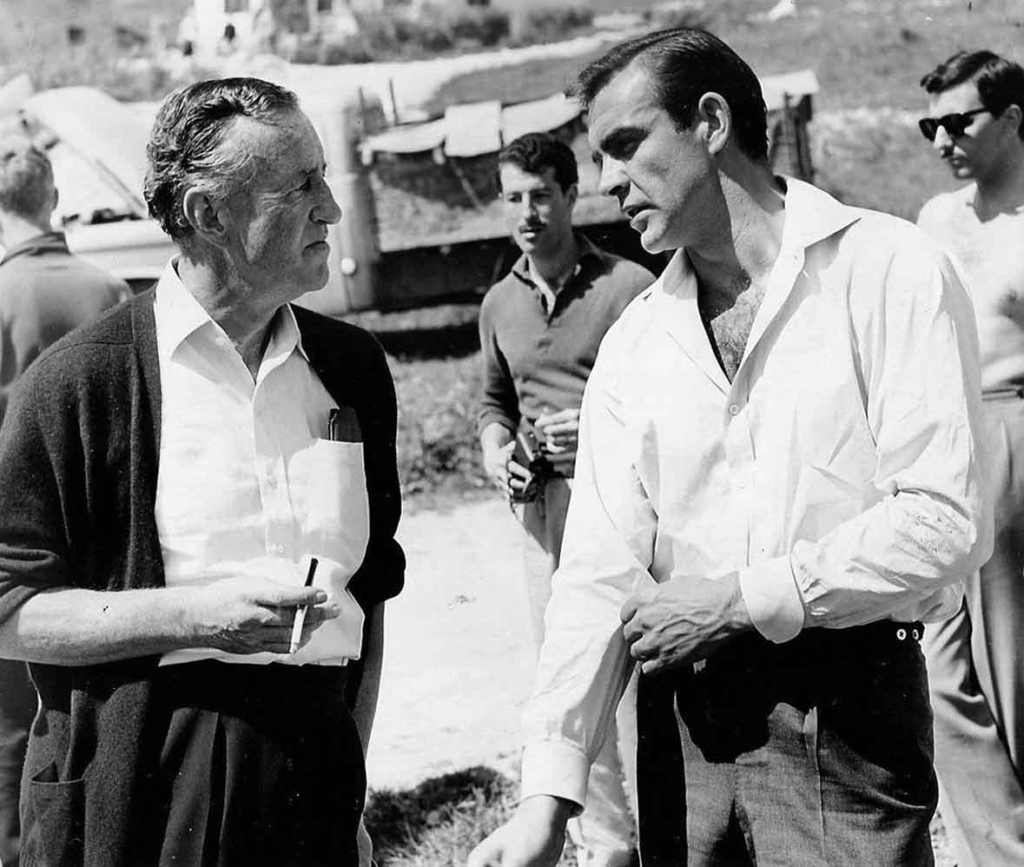 Thomas Sean Connery was born on 25th August 1930 in Edinburgh, to a Catholic father and Protestant mother, respectively a factory worker and a cleaner. He left school in his teens and began his career as an unskilled labourer, before, like Bond, joining the Royal Navy, aged 17. He was discharged three years later for medical reasons, took on various a jobs as a milkman, lifeguard and life model, and took up bodybuilding, coming third in the 1950 Mr. Universe competition.
Connery moved to London and got a role in a theatre production of South Pacific, having taken a crash course in singing and acting, and kept the role for 18 months. He then got work as a film and TV extra, including a walk-on part in Dixon of Dock Green, before getting his first lead role in Blood Money, the tale of a boxer whose career is in decline. His next lead role was opposite Lana Turner in Another Time, Another Place (1958).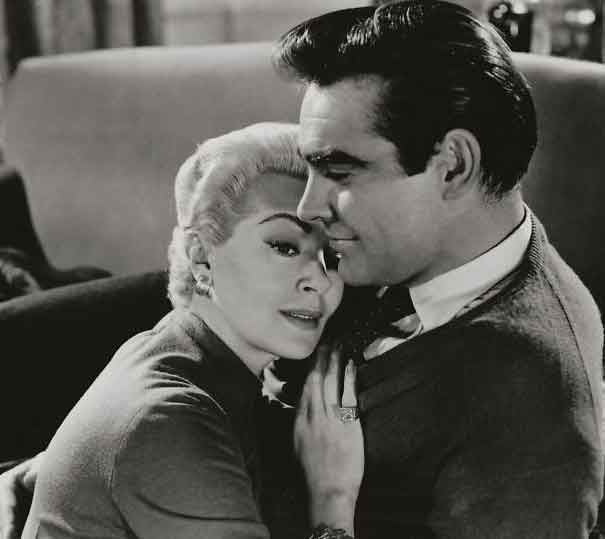 When Connery surprised everyone by landing the role of James Bond for Dr No, director Terence Young took him under his wing. Young already had experience in the world of espionage. During the Second World War he was an intelligence officer attached to the Field Security Section of the Guards Armoured Division. One of his tasks was to recommend for intelligence duties Eddie Chapman, a thief captured by the Nazis and parachuted into England to act as a spy for the Abwehr Intelligence Service. Chapman voluntarily turned double agent, codenamed Agent ZigZag, under the tutelage of Terence Young.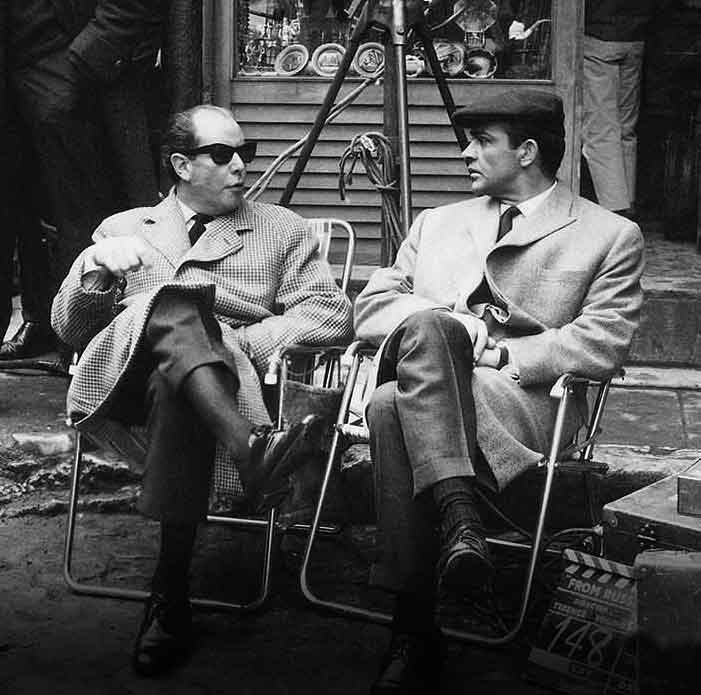 When Young was presented with his new lead actor to play Bond in the first three 007 films he would direct, he felt there was room for improvement. He took Connery to fine restaurants and casinos and introduced him to his own Savile Row tailor, Anthony Sinclair, who went on to make all Connery's Bond suits. Young himself was something of a roué himself, and modelled aspects of Connery's Bond on his own persona, fine tuning the young actor until he was ready to be unveiled to the world as the gentleman sleuth with a licence to kill and an appreciation of vintage champagne.
Connery went on to make five more Bond films after Dr No and then decided he was being typecast and turned down the role in On Her Majesty's Secret Service. He delved into new types of film role but with little impact, before being cajoled back into his most famous role by Saltzman and Broccoli for a record fee of $1.25m. Diamonds Are Forever (1971) is not seen as his greatest Bond outing, though he did use the fee to set up the Scottish International Education Trust, supporting the careers of up-and-coming Scottish artists.
Connery's persistence in trying to establish himself as an actor beyond James Bond finally paid off in 1973's gritty British crime thriller The Offence, and then again in 1974, when he played opposite Michael Caine in The Man Who Would be King, based on a Rudyard Kipling tale. Freed from his dinner jacket and (apparently) hairpiece in Diamonds are Forever, Connery relishes the role as a balding, moustachioed rogue army officer in search of adventure in Kafiristan.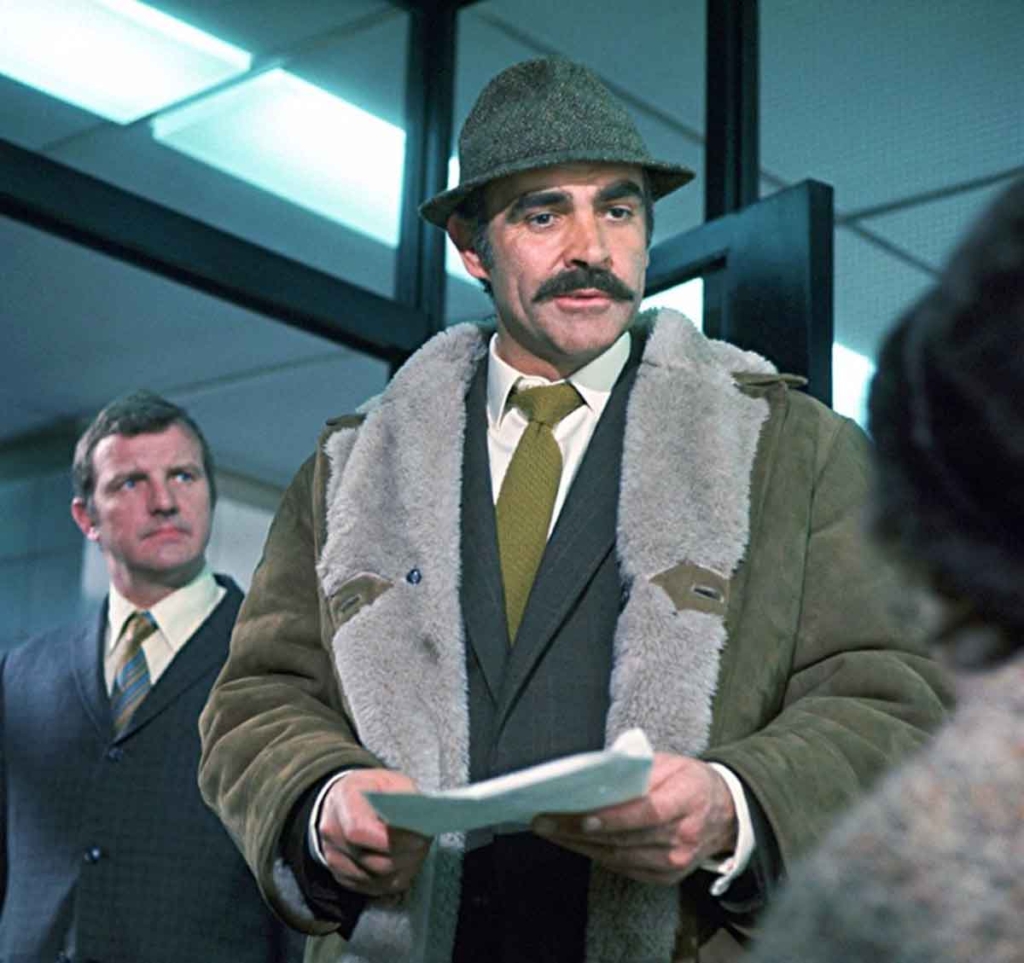 He was tempted back for one more Bond outing in 1983, Never Say Never Again, but the Warner Brothers' 'unofficial' Bond movie was released four months after the legitimate title by Eon Productions, Octopussy (1983) with Roger Moore, which ended up outgrossing Connery's effort. However, five years later Connery reclaimed his reputation as a serious actor in The Name of The Rose (1986), in which he played William Von Baskerville, a monk who investigates a series of murders at an abbey.
Connery went on to win the Oscar for best supporting actor for his role in Brian de Palma's The Untouchables (1987), a gangster epic set during the Prohibition era. Other successes followed, including the role of Harrison Ford's father in Indiana Jones and the Last Crusade (1989). By the time of The Hunt For Red October (1990), Connery had finally shaken off his association with 007, and he continued to star in films that showed the true range he was capable of.
Sean Connery was knighted by the Queen in 2000, an honour delayed by the Labour government, who opposed his support for Scottish independence. At the opening of the new Scottish Parliament in 1999, Connery gave a speech to the opening session to a standing ovation. He officially retired from acting in 2005, turning down the role of Gandalf in Lord of the Rings in 2006, citing his disgust at the way films were now made in Hollywood.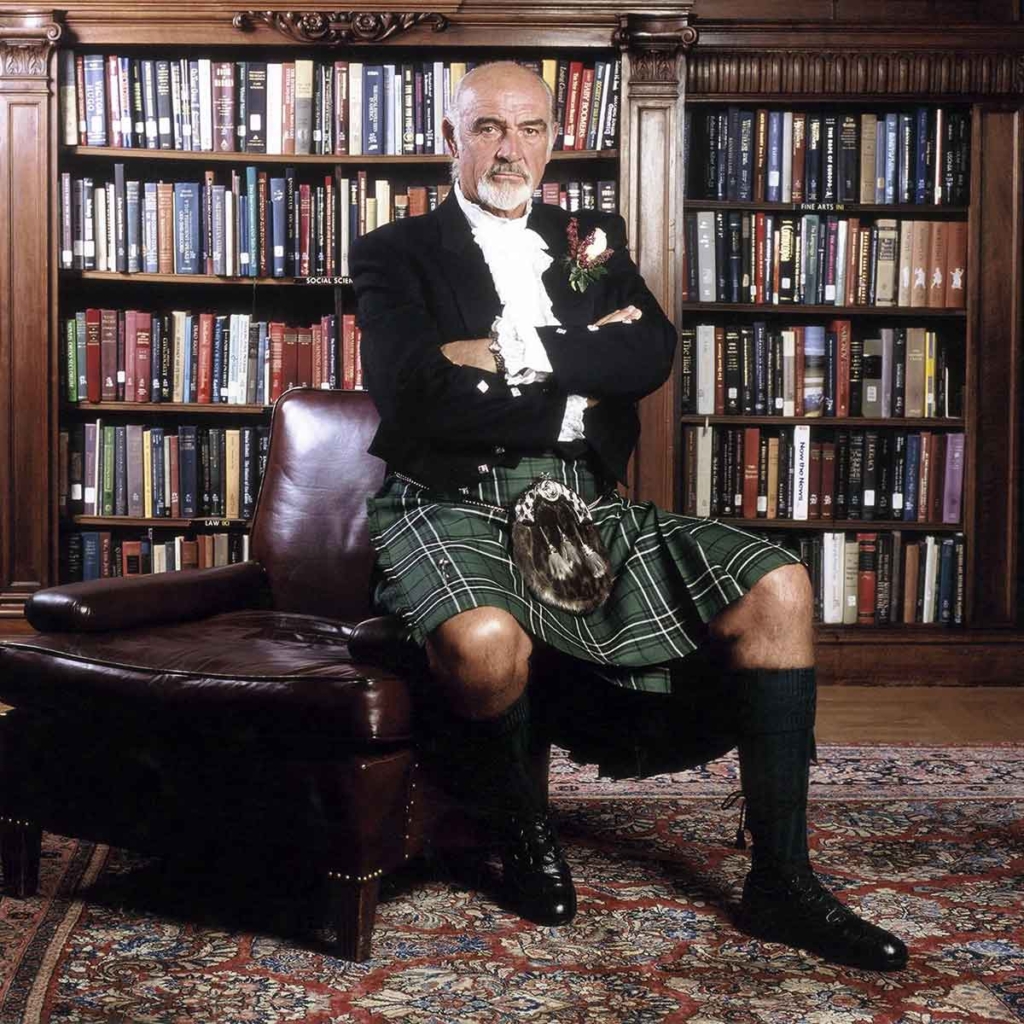 Sean Connery will always be the only true James Bond and no subsequent actor has captured the impeccable style of his 007. Commander Bond is a huge title to live up to and requires a subtle combination of style, savoir-faire, wry humour, derring-do, violence and nonchalance that all subsequent Bonds have failed to achieve in equal measure. Perhaps Connery had the advantage in being the first cinematic Bond, but even in Never Say Never Again, after Lazenby and Moore had donned the cream dinner jacket, Connery had again proved to the world that he was the only authentic James Bond.
James Bond has to look as though he can take a punch to the jaw in between sipping a dry martini and playing a 12-hour game of poker. Suggested replacements for Daniel Craig have included James Norton (too posh), Tom Hardy (too thuggy) and Tom Hiddleston (too weedy). All those actors, including Craig, display some of the attributes required to carry off the 007 role, but only Sean Connery was able to roll them all into one unquestionable persona, that of James Bond, secret agent.
RIP Sean Connery 25th August 1930–31st October 2020