Gustav Temple and Alexander Larman grab a final Tier 2 repast before the nation's second lockdown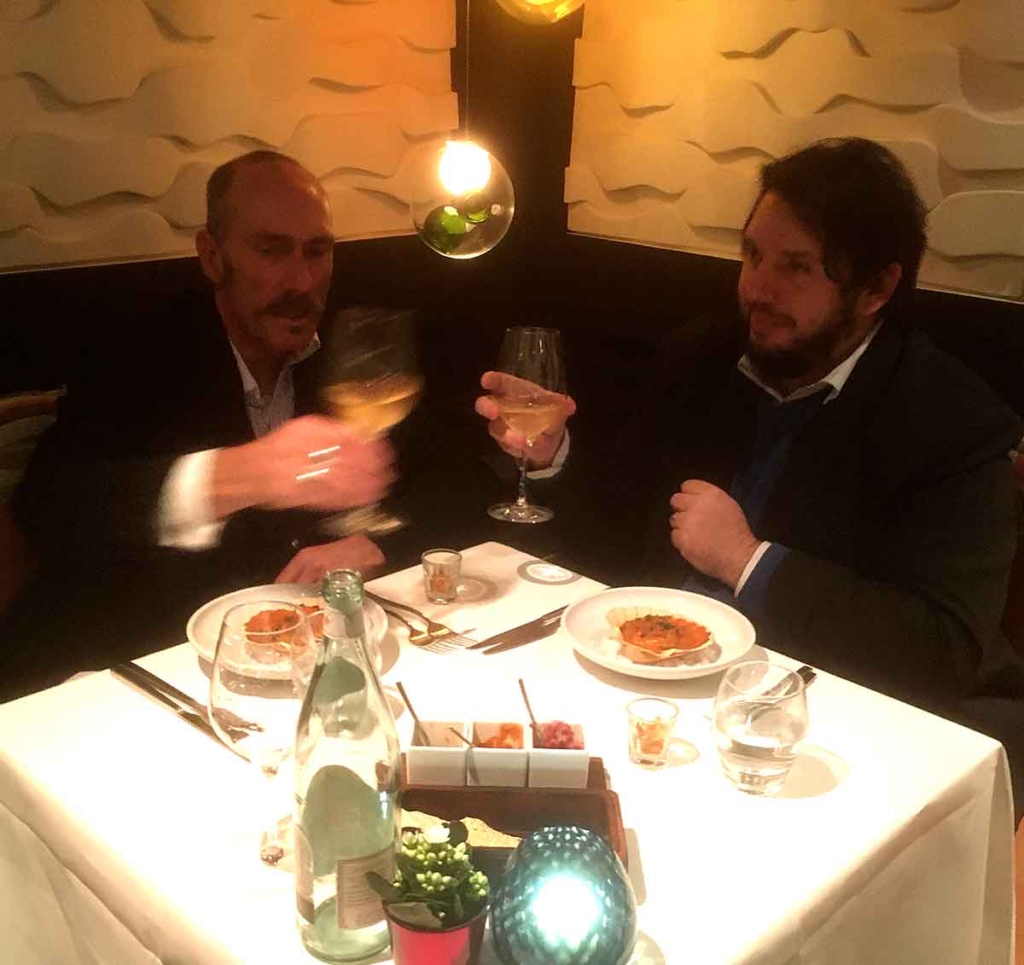 M'colleague is nothing if not optimistic. When Larman suggested dining in the heart of Mayfair just as London limbers up for Tier 2 of pandemic measures, I thought he had lost his Elgin marbles. Infected by his gung-ho enthusiasm for the delights of the pristine white linen tablecloth, I was instructed simply to choose a suitable pre-prandial libation location near Berkeley Square. "But what about social bubbles and all that? We can hardly claim to be in the same family, since we live in towns 100 miles apart and, as far as I know, share no antecedents."
This was brushed aside with Larman's usual devil-may-care sweep of the hand, probably containing a gin and tonic. "Groups of up to six can meet for work purposes. This is most certainly for work purposes."
"I shall see you in Mr. Foggs Residence, then."
Over cocktails served in the faux-Victorian, colonial splendour of that establishment on Bruton Street, we discussed the recent withdrawal of the shrunken heads from the Pitt Rivers Museum in Oxford, wondering whether, by being in a bar surrounded by the ersatz ephemera from Britain's colonial past, we were already breaking some soon-to-be-disclosed new law.
"So tell me about where we are to sup shortly, m'colleague."
"They describe it as 'modern Indian cuisine with a contemporary British twist'."
"I don't like some of those words."
"Don't worry; they've enhanced, rather than spoiled, the Indian dining experience. I think you'll be pleasantly surprised."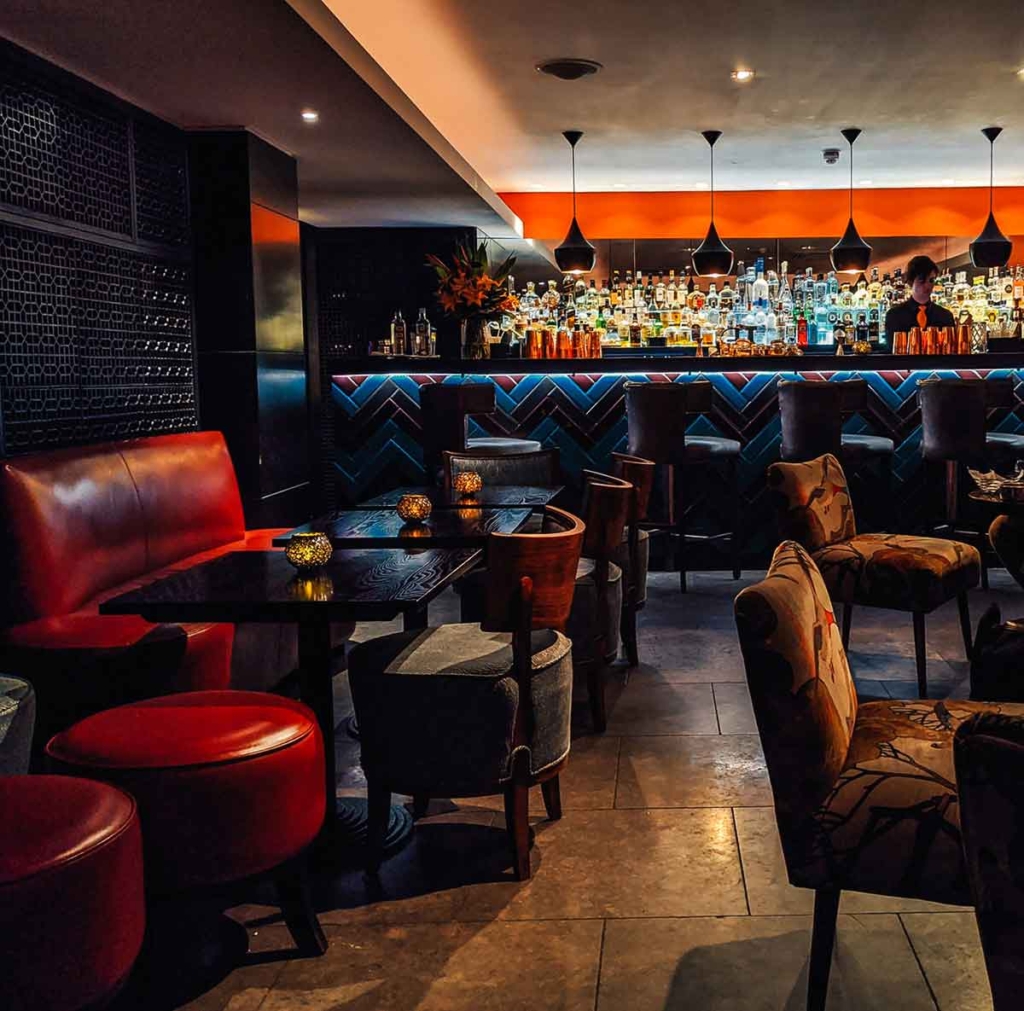 Benares didn't disappoint on any level. The rather grand entrance sweeps one up to a split-level bar and restaurant with the air of a smart hotel in New Delhi. Larman of course insisted, a-la-Kingsley Amis, that we take another cocktail before dining. I think he is actually turning into the great literary roué (he had, naturally, been at the Garrick for lunch that day with his literary agent), whose insistence on at least two pre-prandial drinks meant no-one ever dared utter the phrase 'Shall we go straight into lunch?' in his presence.
The cocktail – a Negroni for Gustav, something involving pineapple for Larman – is a splendid beginning to the evening, and so we sidle into the corner booth that has been so helpfully demarked with Perspex screens to keep us away from any covid-related unpleasantness.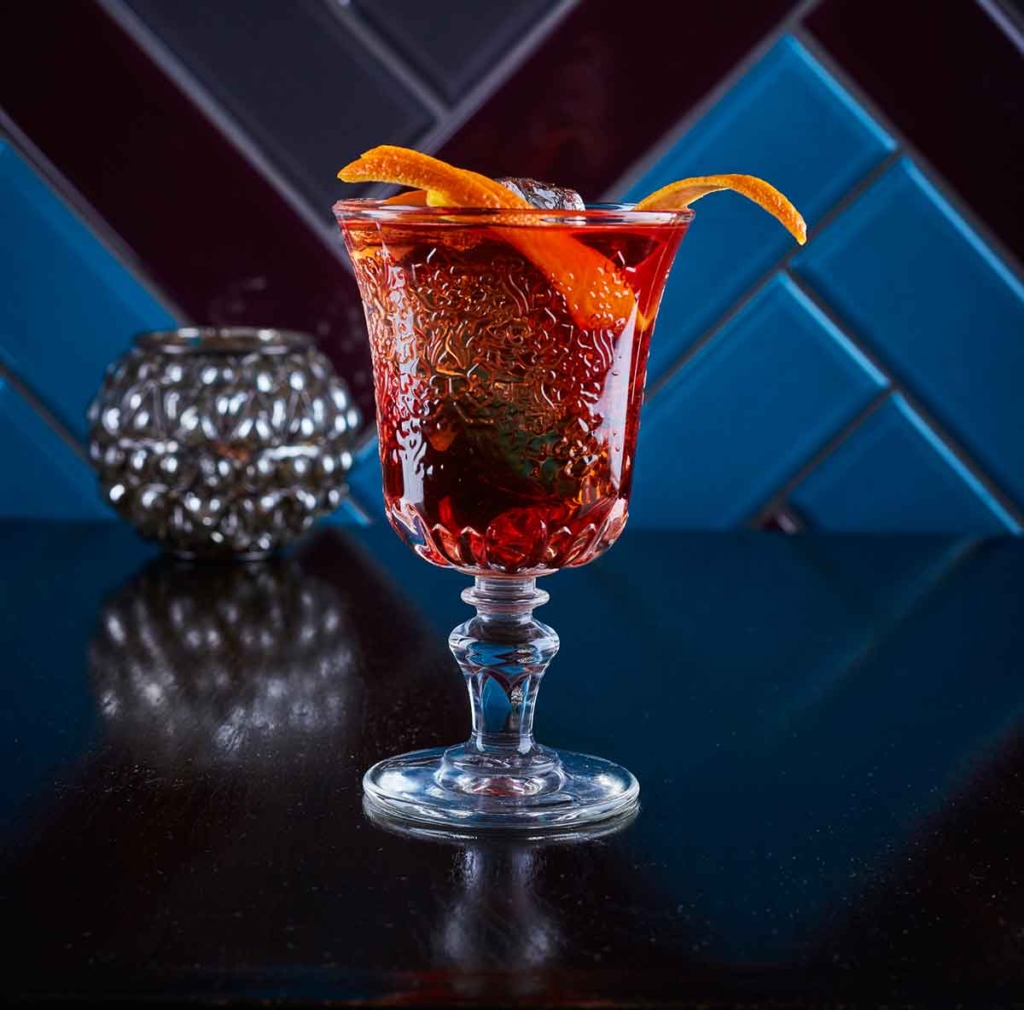 If this was to be our final meal before an imminent circuit breaker, it would be a feast fit for a maharajah, let alone a mere king. Larman had visited the restaurant in a previous incarnation, when Atul Kochhar was head chef, and was able to spot the culinary differences. "It's a lot less reliant on heavy sauces and spicing, and much more interested in showing off the ingredients to their best ability." This is a different kettle of fish, and Sameer Taneja's exciting new menu will demonstrate its evolution.
We braved the tasting menu. In some restaurants, this is little more than folly, and condemns two trenchermen to a miserably prolonged evening sampling things that they don't particularly want to eat. But at Benares it is a perfectly judged and exquisitely timed odyssey into all things subcontinental. It is surprisingly heavy on seafood; oysters, turbot and scallop all feature in the first few courses, alongside a rather cheeky little course of chicken momo with beetroot raita and a truly delicious amuse bouche of a kind of exquisite soup of chicken sorba with summer truffle. But we are men of the world, and prepared for such delights.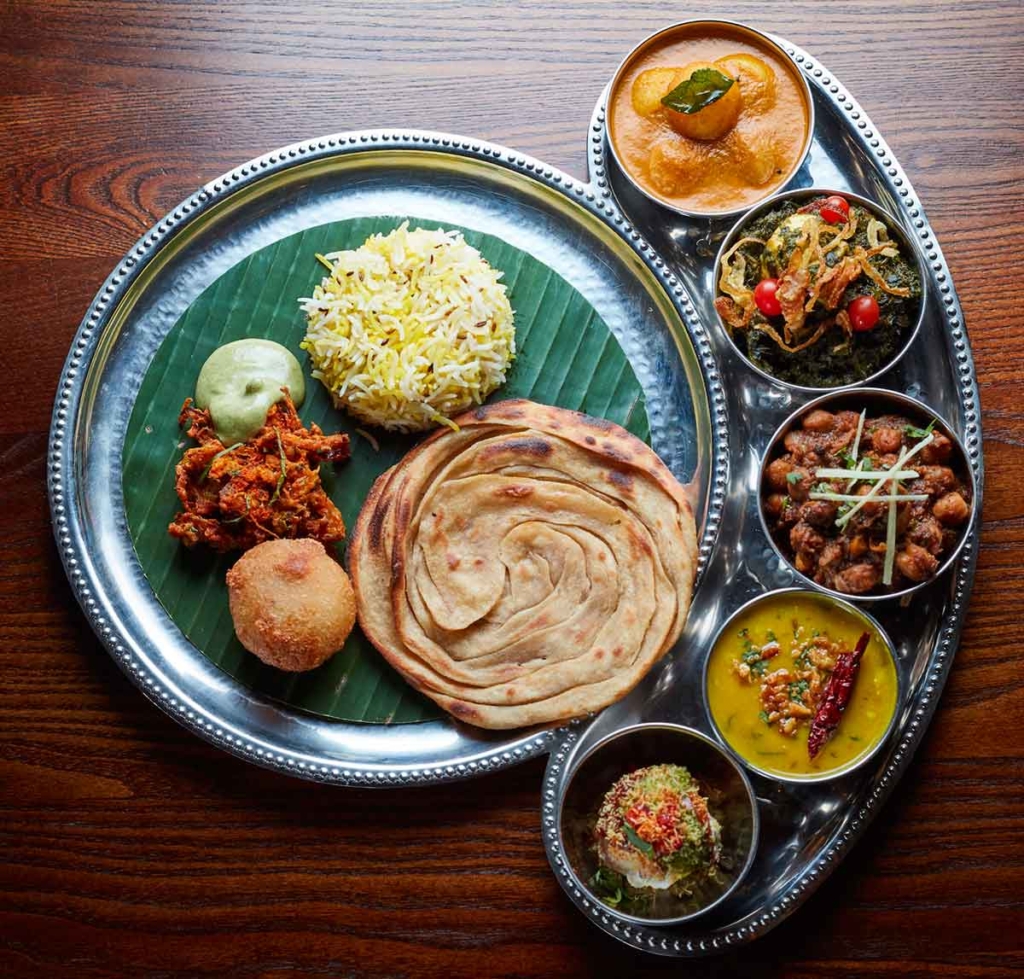 As we talk of Patricia Highsmith and PG Wodehouse, we drink the perfectly judged matching wines. The highlights include a Greek Viognier, sparking a lively debate between Larman and Gustav as to whether they have ever encountered such a type before, and a 2015 Alsatian Gewurtztraminer, which cuts through the spice of the tawa masala turbot course with authority and brio.
There is more to come in the delectable shape of the tandoori lamb chop and saag aloo with crispy anchovy. The accompaniments of a truly sensational black daal and excellent, appropriately fluffy naan bread meant that they were soon able to return a verdict of 'superb' on this course, as with everything else that they ate. Looking around at their fellow diners, all remaining in their bubbles of either long standing or hastily constructed for the evening, there could be no doubt that a meal at Benares remains one of the most purely, guiltless enjoyable treats to be had in Mayfair, or anywhere else in London for that matter.
By the time we departed it was 9.30pm, usually time for a brace of post-prandials and high-minded discussion of the dinner at some nearby hostelry. But Tier 2 now means an early bedtime for the libertines. We loitered in Berkeley Square in a state of shock and disbelief that the evening was already over, wondering if there was a speakeasy that might admit us. Lollygagging in Mayfair, it seems, attracts the attention of another tier of its night denizens. A pair of young Russian ladies approached us, asking if we wanted to 'have some fun'. "Fun is not allowed any more." We declared informedly, before shuffling off in different directions to brave the wave of pickpockets, beggars and footpads who seemed to have seeped out of the shadows, which made it feel a bit like the 1920s but without the Bright Young Things. Still, the BYTs didn't have the pleasure of a night at Benares, which remains their loss.
BENARES RESTAURANT AND BAR
12A Berkeley Square
Mayfair, London W1J 6BS