Chris Sullivan meets the stylish actor to discuss the mod aesthetic, music, Mark Powell, badly dressed actors and acid jazz.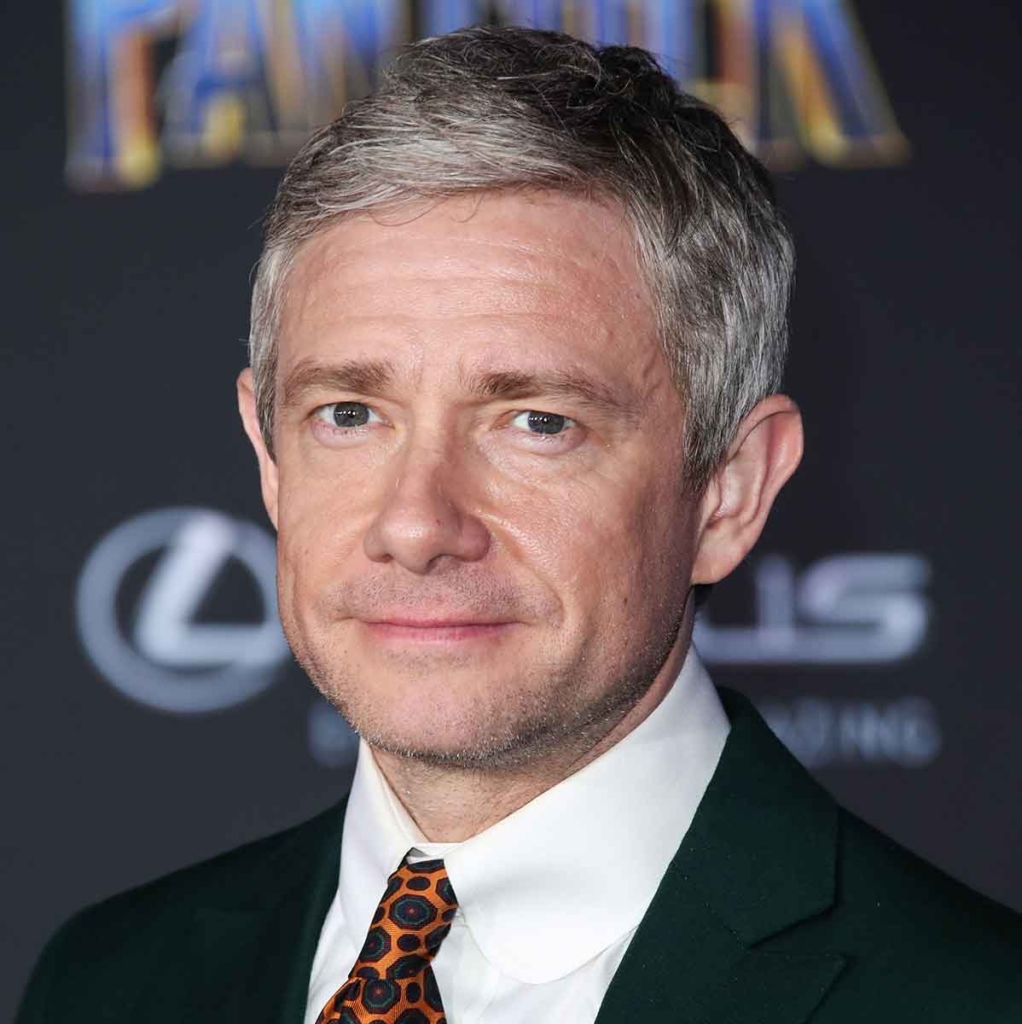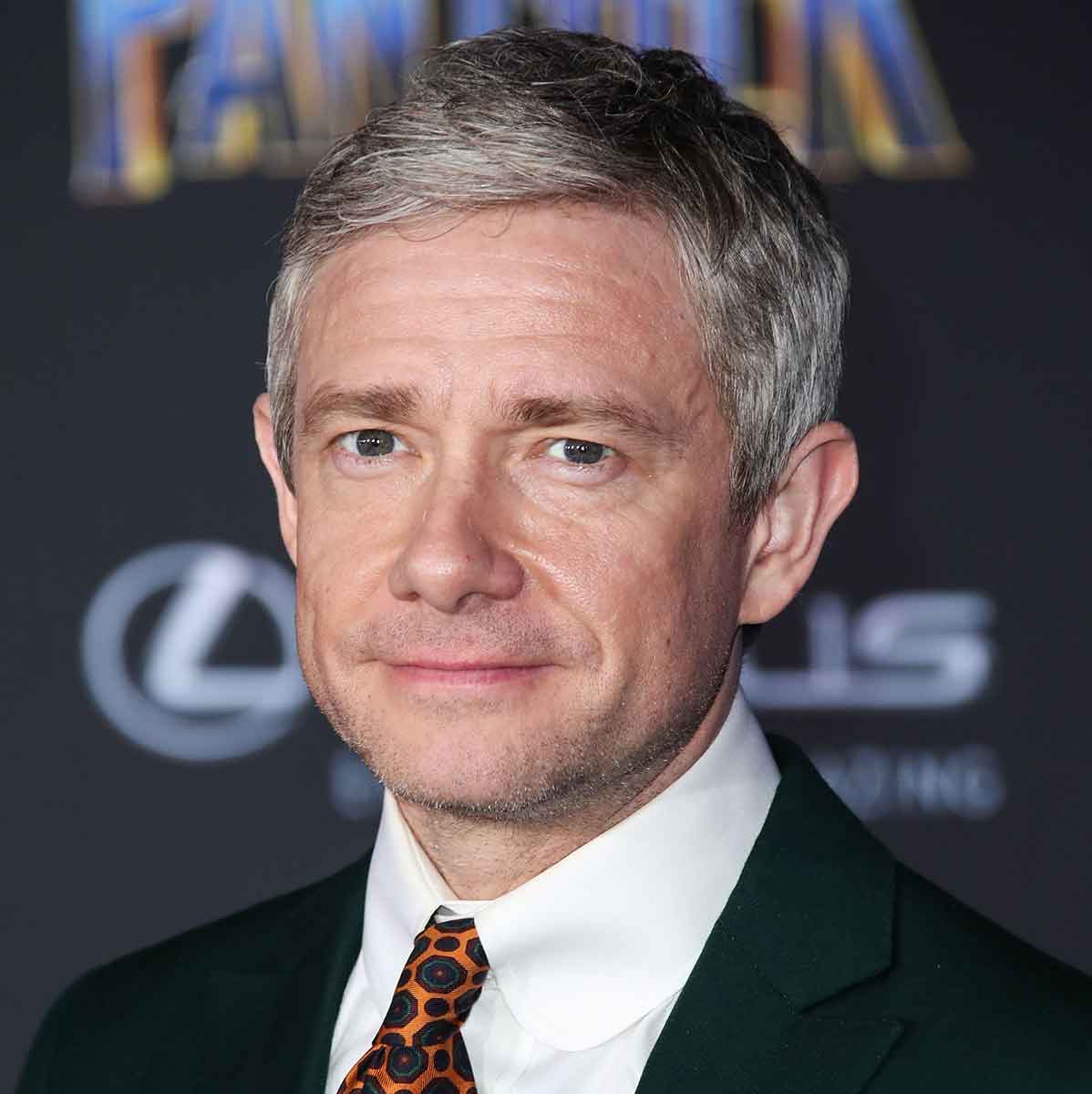 Martin Freeman is that rarest of creatures. He is a world famous thespian who is not only very good at his job but, even by the standards of the most anally retentive style monger, is also an extremely stylish individual with exemplary taste in music.
Indeed, this star of stage and screen (both big and small) has displayed his considerable knowledge of music by assembling, in partnership with Eddie Piller of Acid Jazz Records, a series of compilations called Jazz On The Corner, the second of which has just been released on double vinyl, CD and download. A quite exceptional collection, your man has chosen, among others, The Magilla, saxophonist Stanley Turrentine's 1966 mod jazz workout for Blue Note, Chico Hamilton's conga led mambo The Conquistadores (1965) and Roberta Flack's priceless anti Vietnam anthem Compared to What (1969).
"Going through my records again for things that haven't appeared on loads of comps (as far as I know of, anyway) is a fine excuse to do my favourite thing and pretend it's work," writes Freeman in the sleeve notes. Certainly, he is gripped by both great music and fine clothing and, even though he finds it hard to describe himself as a mod, he certainly subscribes to the subculture's ethic.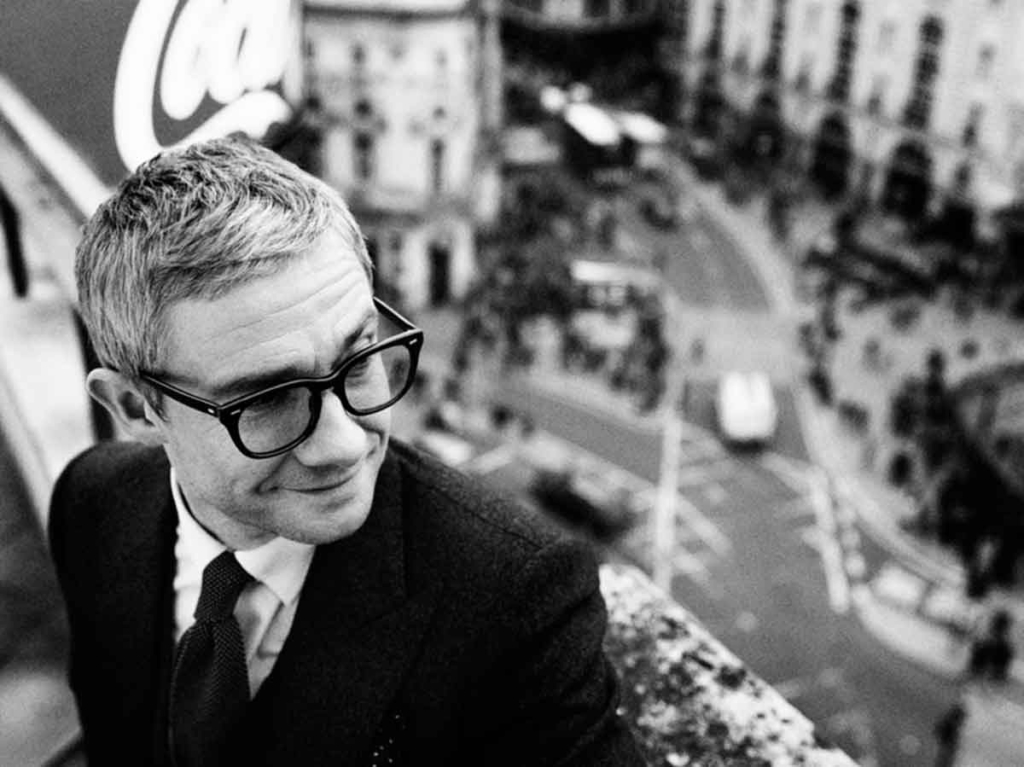 "I'd call myself a mod with extreme trepidation," he chuckles and squirms. "Or perhaps better, you could say I'm a mod but with a small 'm', which just means I don't wear a parka, but I do question what I wear and what I listen to, which is what it's all about. I think there should be a test in school that asks people, 'Do you know why you are wearing that, and what you are trying to say?' It's just another way of looking at the world and is more of a sensibility than a style. Japan is very Mod, in the way they care about presentation and detail. It takes a certain amount of thought to dress differently, no matter the style.
"It's not being Ghandi, it's not curing cancer and is usually a male aesthetic that, although it is important to me, isn't as crucial to most of my friends. Some people think itis odd that I care so much about this or that collar on a shirt, but that is how I am. For me it's always the details. The difference between an item I like and one I don't can appear so minimal to everyone else but, to me, it makes a massive difference. I sometimes wish I didn't care about my appearance, as life might be a bit easier."
Freeman, whose diction is sharp and precise, his accent neither common nor posh, speaks in long paragraphs such as this, expressing adoration for something in one breath and disdain for something else in the next, each sentence lined with a sardonic wit. His well-formed sentences are punctuated with expletives ("I swear too much; I f***ing hate it!"), answering any question I ask with refreshing candour, while showing a distinct brand of self deprecation not usually found in actors. He is the type of chap that you would love to spend time with over a few jars of the brown frothy stuff.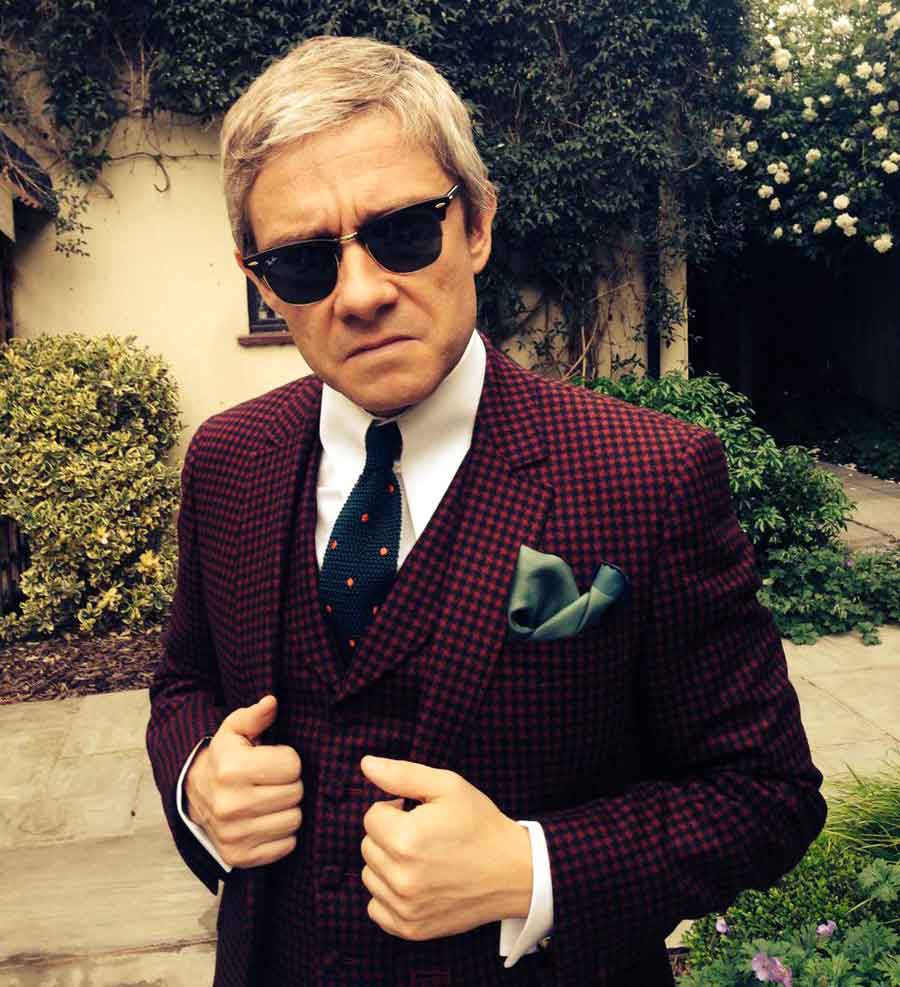 Martin Freeman was born on September 8th, 1971 in Aldershot, Hampshire. The youngest of five children, his parents separated when he was a small child, only for his naval officer father to die of a heart attack when Freeman was just 10. Subsequently, he was schooled at a Catholic comprehensive, found an outlet in acting, developed a certain flair on stage, was soon treading the boards and went on to attend London's prestigious Central School of Speech and Drama.
"The romantic myth that I was hanging around with bricklayers as a youth wasn't true, as by the time I went to drama school I was hanging around with people in youth theatre, and not with people who thought acting was weird. The only time I felt torn was when I was in a school play, because it didn't seem that cool or very hard prancing around on stage.
"In Aldershot, even if you say you want to be an actor or a painter, some of your contemporaries will question your sexuality but, fortunately, I had enough backbone not be concerned by those people, and thank the Lord for it. But when you see your mates out in the playground playing football and you're rehearsing Joseph and His Amazing Technicolor Dreamcoat it's not that easy but, with the help of my family who were really supportive and still are, I got over it."
As an infant Freeman, having been inadvertently introduced to punk by his older siblings, sang along to the Sex Pistols, The Clash and The Buzzcocks. "That was what I heard all day long and because I sensed it was naughty I used to sing them to be mischievous and wind up my dad," he smiles fondly. "My first proper style was Rude Boy and Two Tone. I was only 9 but really thought I looked like one of The Specials. But that started me off and then the Modernist thing came later as I started to work it all out in my head. Mod appealed to me because it was a lot softer than Two Tone and didn't have DM's. Some days I still want to go out with a 1969 skinhead, but unfortunately I have a round face and I look like the moon so, it's not that clever a look for me."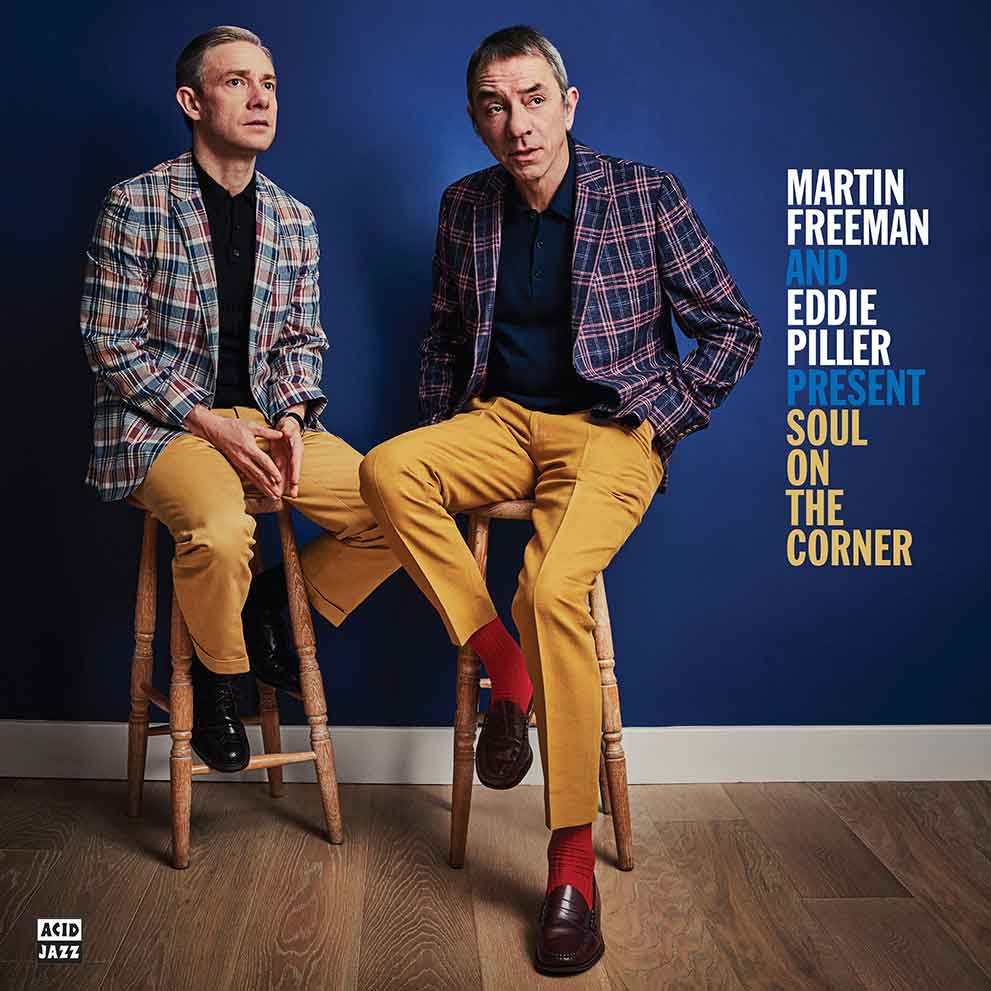 In the late eighties and early nineties, as he attended The Central School of Drama and was bitten by the Acid jazz bug, a curious cross pollination of jazz, soul, funk and Mod sounds and a nouveau Modernist mode that pressed his every button.
"It was something that just struck a chord with me," he admits. "I was a bit of a home body and would go to the occasional gig or club night, but it was really just records for me, as I was always rehearsing or working on a play. I'd save up my pennies to go to Beggars Banquet or Our Price in Kingston to drop some money on vinyl, and that became a passion for me that still continues to this day. I still feel that, leaving your house and finding something you've looked for…. for ages…or something you've saved up to buy, is something very special but I could be wrong. A friend told me that his teenage son still loves music but in a different way and it's not about how you acquire it and what format it is on.
When not in front of the camera, Freeman is the one of the world's best-dressed actors. A man who feels equally at home in Jermyn Street, Savile Row or Soho, his chosen tailor is Mark Powell.
"I first heard of Mark Powell in the mid nineties after I'd just left drama school." I was working constantly at the National Theatre for like five bob a week and didn't have a lot of money then, but got one eventually from his shop in Soho, near Carnaby Street. He knows my taste. He knows exactly how high I like my trousers and does not try and dress me like he dresses. He's done me many great suits – a beautiful black suit with 2 pearl buttons; a nice striped 3-button – boating Ray Davies circa 1966 – that would look good with a punt in your hand. I've also got also a few of his very flamboyant, even dandy three-piece suits that have Oxford bags with turn-ups and jackets with gauntlet cuffs and shawl collared waistcoats, which I never thought I'd wear but now love. Still, I have to be careful with clothes because in my mind I am 6ft 1 but really I am quite short – 5ft 8" – which can be a problem.
All in all, Freeman appears happy with his lot and happy to have seen myriad youth cultures come and go. "Now, because all these styles happened so long ago, teds, mods, Northern Soulers and punks can hang out together, because we're not all in hoodies," he grins. "I have more in common with a passionate heavy metal fan than a fashion label freak. But what I like about getting older is that you lose that tribal thing. Now I just like stuff because I think its good, as I'm old enough not to care about being cool."
He thus regards collating these compilations with Eddie Piller on Acid Jazz and passing on his considerable knowledge as a total pleasure. "It was always the music that led me. And that was Acid Jazz and Talking Loud. We've all got compilations that we bought as a teenager that inspired us, but we don't come out of the womb with this knowledge and the idea that these albums on Acid Jazz can be a part of that learning process for people is the absolute reason for doing them."
Will he ever change his personal style?
"I know what I like and haven't changed in years. If you like something, stick with it. I am not going to be a Goth in ten years. I just know what I like now and know that I will still be wearing it in ten years time."