Gustav Temple nosedives into rums that don't come from where they used to come from, because they are either made or refined right here on these craggy shores.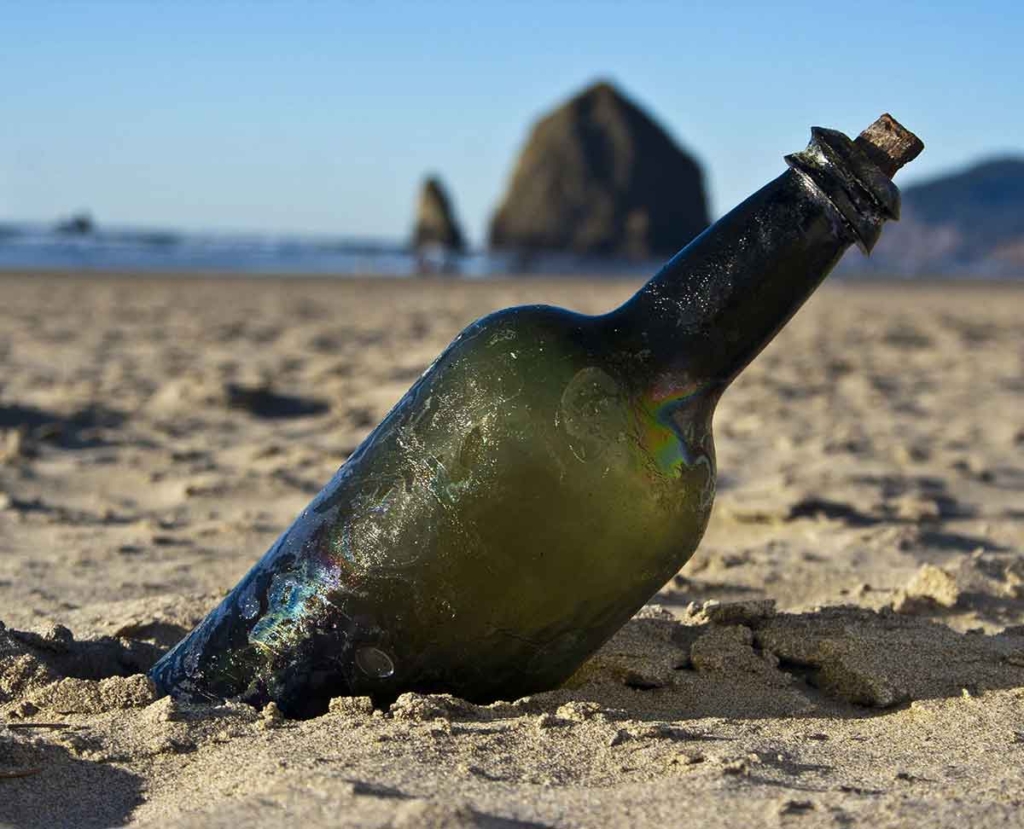 Over the last decade or so, rum has been slowly shaking off its old reputation as something to swill in discotheques mixed with Coca-Cola. But only recently has rum begun to be seen as a 'serious' drink such as single malt whisky, bearing the unique imprint of the distillery and year of production. Unfortunately, the very brands that first exported rum to Britain from countries like Cuba and Jamaica are proving rather sluggish in catching up with the new vogue for 'sipping' rums, to be drunk after swirling the glass, plunging one's nose into it and declaring how powerful the cinnamon notes are. Brands like Captain Morgan, and more recently Sailor Jerry, have been shoved along the shelves in most pubs and bars by Kraken, a heavily marketed brew that declares its bottling origins as simply 'The Caribbean'.
But this is no bad thing, for it has paved the way for more adventurous experiments in the distillation of rum, as well as the import of premium brands from further afield than the Caribbean, such as Dom Papa from the Phillippines, a rum so complex in flavour that it leaves most imbibers speechless.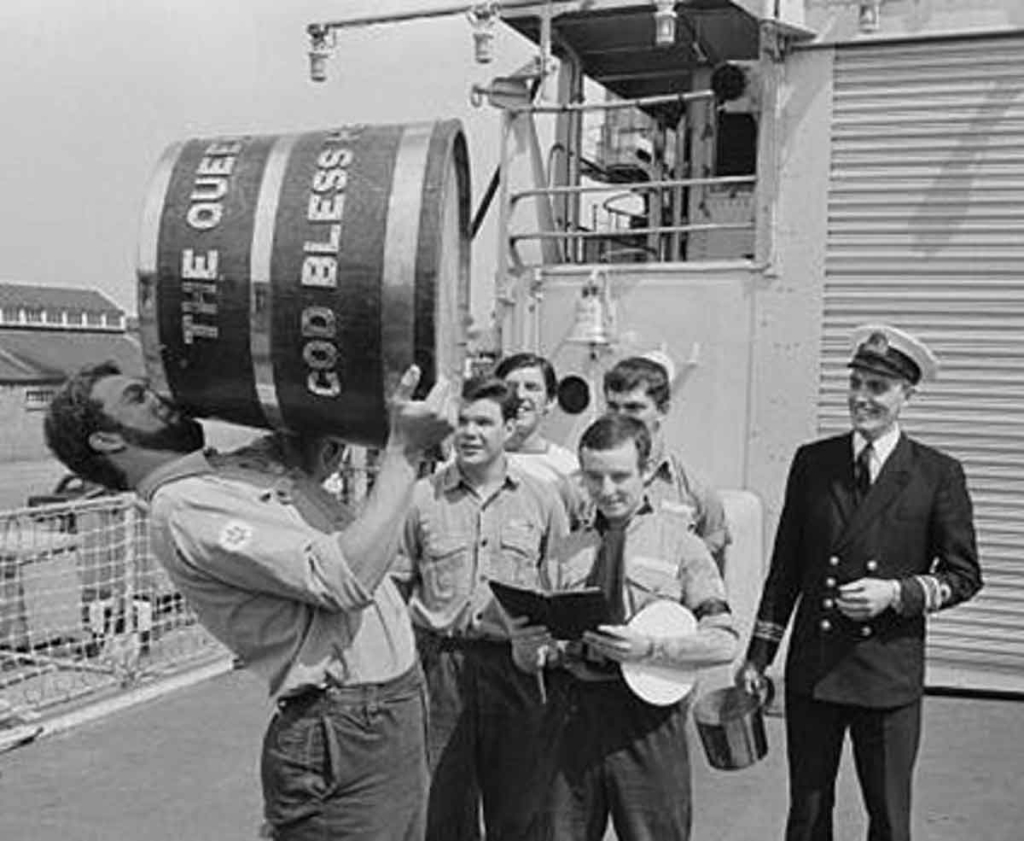 Since rum is not subject to any form of appellation of origin, it can, like gin, be made anywhere in the world. And now it is beginning to be distilled in dear old Blighty, with some surprisingly excellent results. This makes perfect sense, what with the centuries-old association between rum and the Royal Navy, which, until 1970, issued every one of its crew members with a daily tot of rum. Ironically, the very brands that were served on board, such as Pusser's and Captain Morgan, were never distilled in Britain in the first place and their popularity in the taverns was purely based on their association with Naval swigging.
Now there are several new distilleries on these shores who carry out the entire distillation and maturing process, and they all seem determined to make British rum into something quite distinct from their imported forebears. We have conducted copious sampling exercises to determine which of the new British rum brands are worthy of a chap's tumbler. These rums should all be taken neat, or with a couple of cubes of ice. Should you wish to make rum cocktails, we recommend that you stick to your dusty old bottle of Bacardi for those.
SIR RAN RUM 40% ABV £40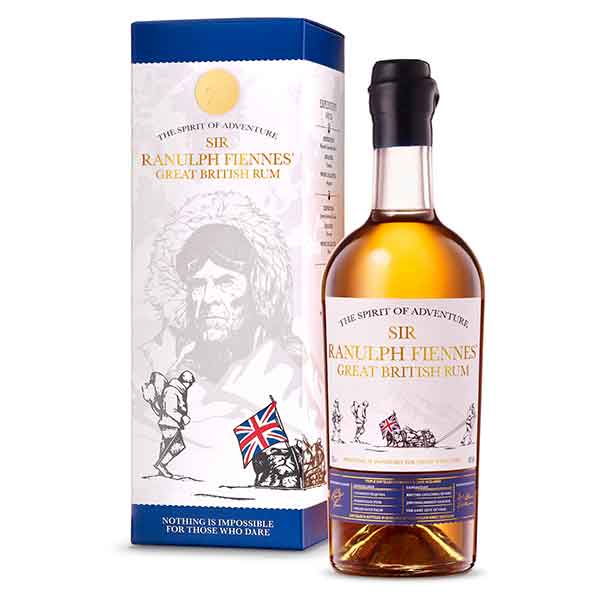 During the epic Transglobe Expedition, Sir Ranulph Fiennes' team became the first to circumnavigate the surface of the globe from pole to pole. On December 30th 1979, their ship, the M.V. Benjamin Bowring was stationed at 62.17 degrees South, 15.39 degrees East, on a bearing of 220 degrees, when Oliver Shepard came up with a brilliant idea. No matter where they were in the world, they would always find time to toast their accomplishments. Each and every single day, the team raised a toast high into the air. "To the expedition. To friends. To family back home." The '17:30 Club' was born and still exists to this day.
Sir Ranulph Fiennes' next expedition was to find a British distiller who could create a rum worthy of the 17:30 Club. That man was Dr John Walters, the first human to distil rum in England. Dr John's English Spirit Distillery customises all of its small 200-litre stills on site because larger commercially available stills are too big to guarantee a quality product. The result of the collaboration between he and Sir Ranulph is Sir Ran Rum.
Tasting notes
Triple-distilled from 100% pure sugarcane molasses, the powerful flavour begins with aromas of orange, caramel and spiced Christmas cake, leading to flavours of tobacco, vanilla, milk and dark chocolate, with a hint of liquorice on the death.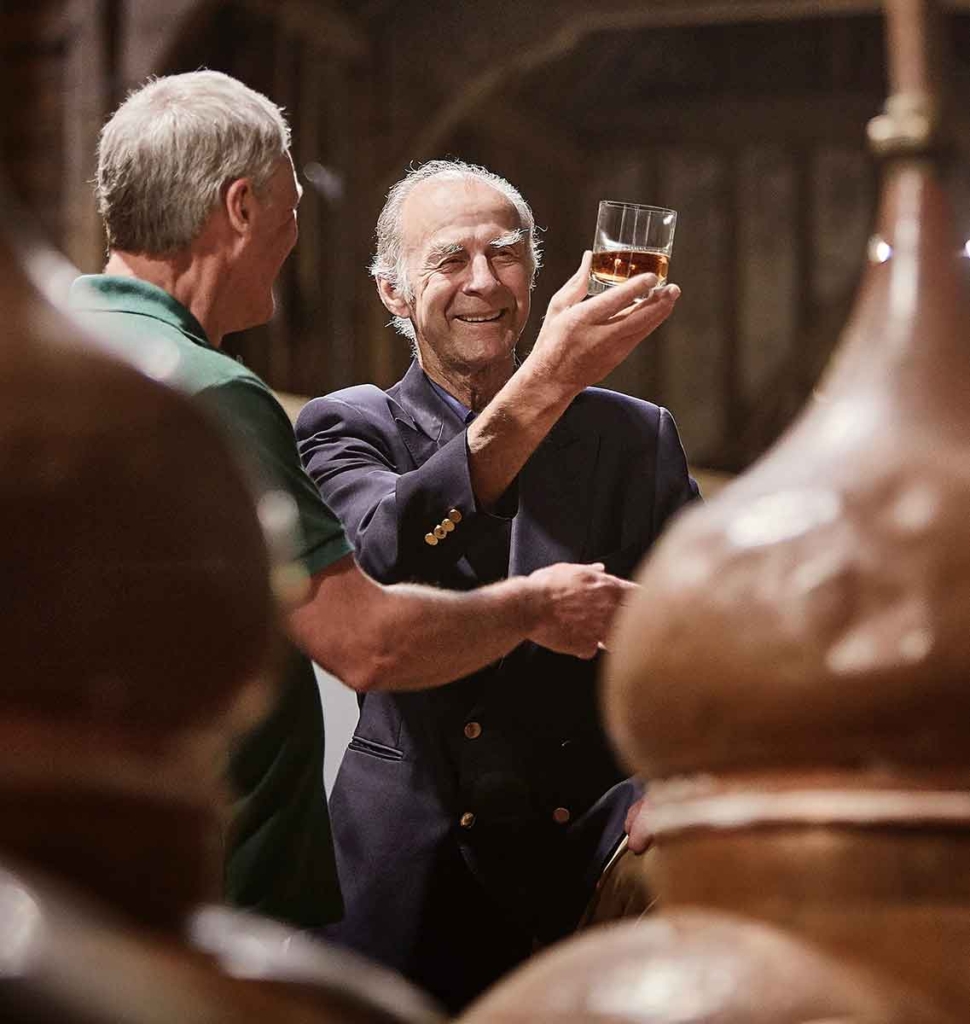 BRISTOL BLACK SPICED RUM 42% ABV £40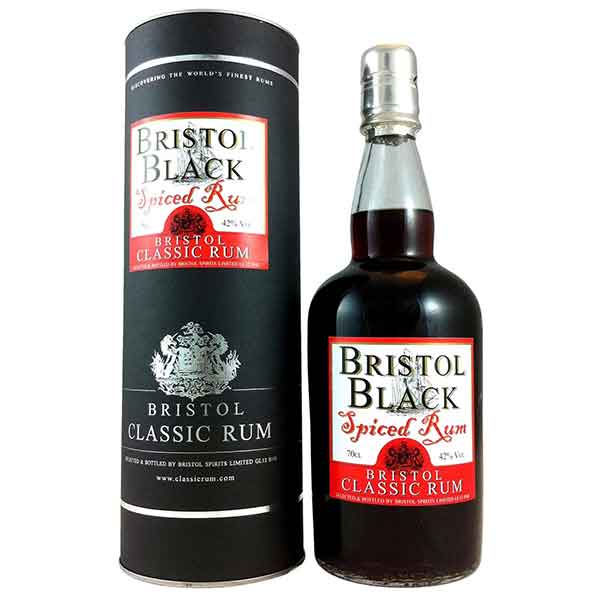 Bristol Spirits is ideally located in the port city long associated with seafaring to the Caribbean. Head honcho John Barrett started out ageing cognac, Armagnac and Calvados in English cellars, and was also one of the first Britons to import barrels of rum and age them in the UK. Ordinary rum can take less than a day to ferment but Barrett gives them six to eight weeks, allowing for complex flavours to develop. Distillation is crucial because each still is different, especially the old pot stills used for his rums. The approach is more methodical than the modern micro-distillery approach, evident from the lack of bearded, tattooed types on the branding and the absence of silly names on the labels. What you see is what you get with Bristol Black Spiced Rum – and what you get is a rather wonderful Christmassy spirit that you absolutely must hide from your auntie Doris after lunch.
Tasting Notes
Christmas has come early is the first impression, with hints of mince pies and icing sugar. Then the mulled wine notes kick in, laced with cinnamon, cloves and orange zest. The palate offsets the sweetness with lemon zest, aniseed and peppermint, with hints of Latakia pipe tobacco.
CUT SMOKED RUM 40% ABV £25.00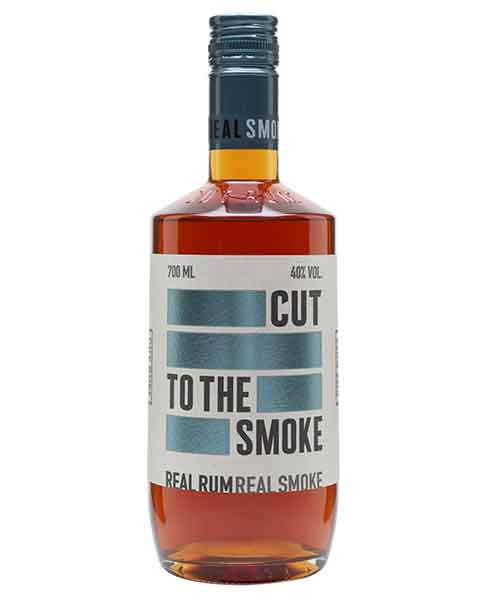 Rum specialist Chris Hare is the chap behind The Cut Rum range, the spirit being produced at the Worthy Park distillery in Jamaica, with everything else conducted in their distillery in Brighton. "We wanted a brand that had no pirates, no sea monsters, no pin-up girls, no 'spirit-based spiced drink'," is Hare's mantra. "It had to be real rum, real flavour, natural ingredients and a quality-tasting liquid." One of the results in their range is Cut Smoked Rum, which uses 100% three-year-old Jamaican rum, bottled at 40% ABV. The smokiness comes from American oak chips burnt in a furnace to release the sweet oakwood fumes, before the 3-year-old Jamaican rum is slowly added, and then the toxins are filtered out. Arabian coffee beans and tobacco extract have already been added to the spirit, which is left in oak barrels to mature. The end result is a smoky old rum that you could almost put in your briar and set light to.
Tasting Notes
Notes of Swan Vestas spark off an intense flavour, reminiscent of a peaty single malt more than a rum, leading to fiery woodiness balanced out by coffee beans and vanilla.
RUMBULLION! 42.6% ABV £40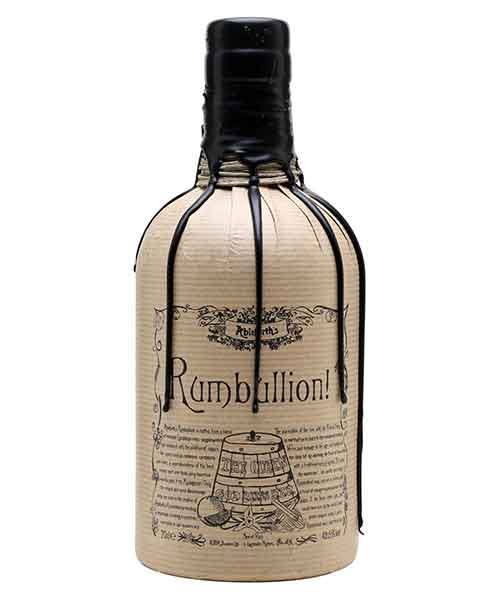 From 10-year-old British drinks brand Ableforth's, best known for their Bathtub Gin, comes this eye-catching rum, in a bottle wrapped in brown paper and dripping with sealing wax. Seeking its inspiration directly from the Royal Navy grog tub tradition, Rumbullion! bears a hand-drawn illustration of same with the motto "The Queen, God Bless Her". The label also informs us that "A secret recipe was followed, and the Professor finished his hearty tipple with a handful of cinnamon and cloves and just a hint of cardamom." Naturally, chaps are not taken in by this faux-quaint-olde-worlde branding, so what is the actual drink inside this curious packaging? A base of high-proof young Caribbean rum has been flavoured with Madagascan vanilla and citrus peel, with the further addition of cloves, cassia and a hint of cardamom, making for a deeply spicy, fiery grog, hearty on the nose and steadying on the nerves. Splice the mainbrace indeed!
Tasting Notes
Sweet Madagascan vanilla with clove and cinnamon spices, supported by intense orange peel, leads to rich sugars and spices, orange oil, clove, honey and cola cubes. Creamy vanilla with dark spices on the finishing line.