Gustav Temple assesses a new Irish Whiskey with rather ghoulish credentials.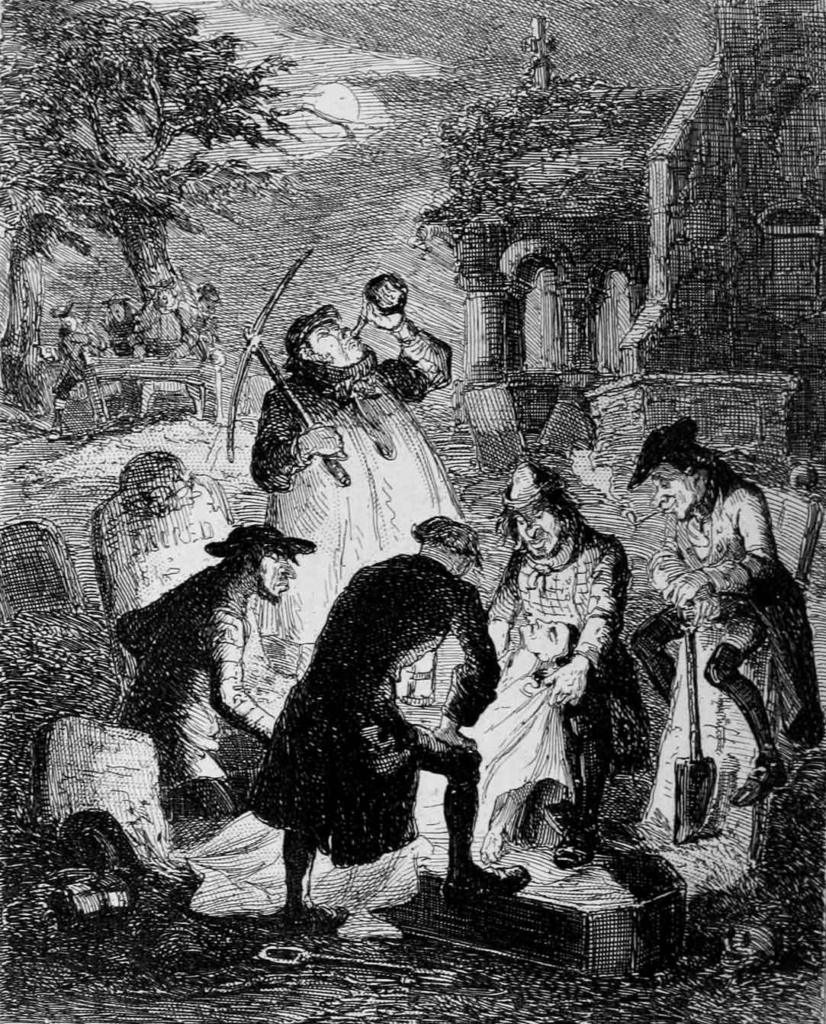 The word 'sexton' derives from the Mediaeval Latin word sacristanus – 'custodian of sacred objects'. A sexton is 'a person who looks after a church and churchyard, typically acting as bell-ringer and gravedigger'. The gravedigger in Hamlet calls himself a sexton, for example. The typical duties of the modern-day sexton, as well as digging graves, include minor repairs to the church, mopping the floor, maintaining the church grounds and replenishing stocks of lavatory paper and light bulbs.
They do not, however, usually include the distillation of whiskey. That difficult process is the task of master blenders such as Alex Thomas. From Ballymoney, County Antrim, Alex Thomas learned the art of distilling whiskey at Bushmills under Colum Egan, one of Ireland's most revered distillers, for 16 years, qualifying as a master blender in 2012. Before that, she was a timber merchant in her hometown, spending 11 years studying different types of wood. Moving from timber into whiskey was not as huge a career leap as one might imagine, for her extensive knowledge on wood types became an essential part of her job in creating the Sexton.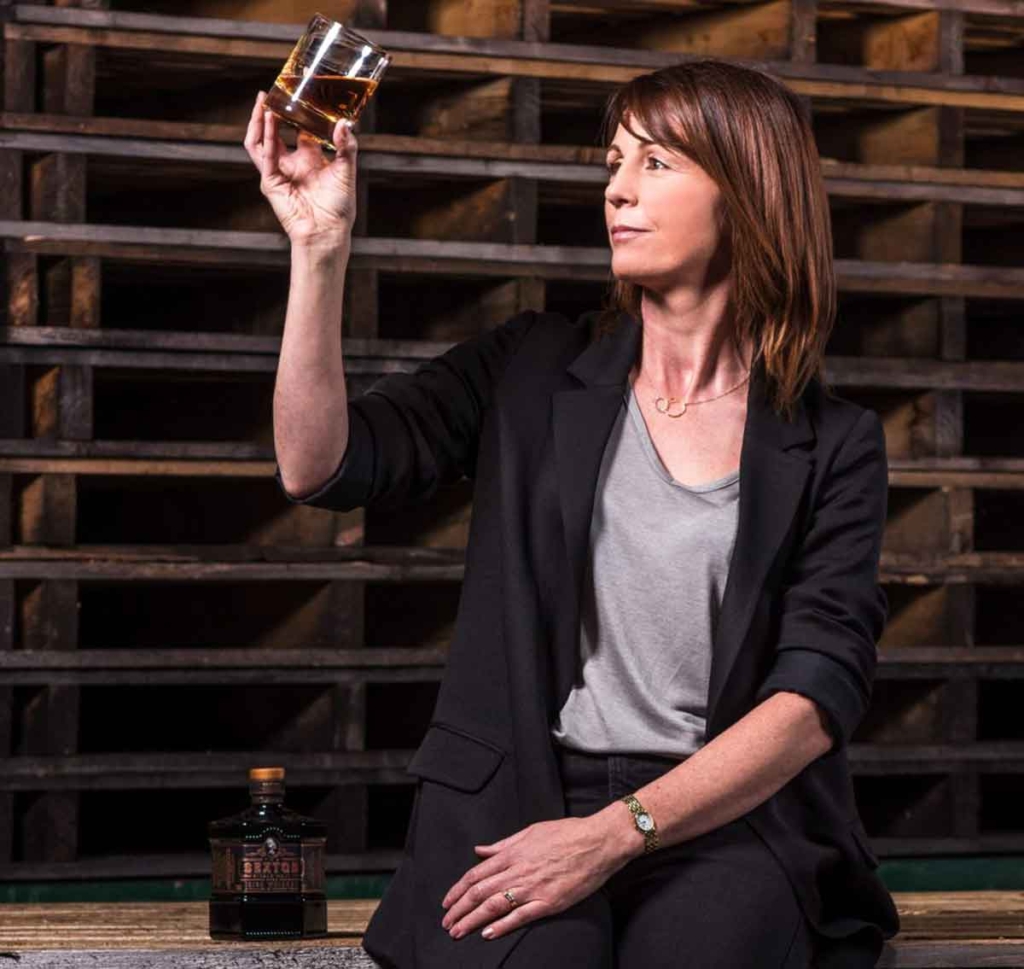 During her travels to Spain, Alex got to know a local churchwarden in Jerez, the home of sherry, and became fond of the sweet sherry taste of communion wine. She forged a relationship with the Antonio Paez Lobato family, a dynasty of coopers whose sherry-seasoned barrels are shipped all over the world for whisky production. Alex supervised special casks for the new whiskey she was developing – the Sexton – choosing the open pore structure of European oak, which allows for the ideal interaction between spirit and wood.
Sexton Single Malt is triple-distilled, producing a smooth distillate with a slightly sweeter, fruity spirit than the more peaty Scottish single malts. It is well known that less than a quarter of the grain used to produce many Irish whiskeys is actually from Ireland. The Sexton, however, is made from 100% Irish malted barley, from Wexford and Tipperary on the south east coast of Ireland. Alex Thomas distills the Sexton in the copper stills of Bushmills, but the brand is a separate entity, owned by New York-based drinks giant Proximo Spirits, to the whiskies produced by Bushmills. The spirit is then aged in first, second and third-fill Oloroso casks, adding further exotic notes from the darker, woodier end of the Spanish sherry spectrum.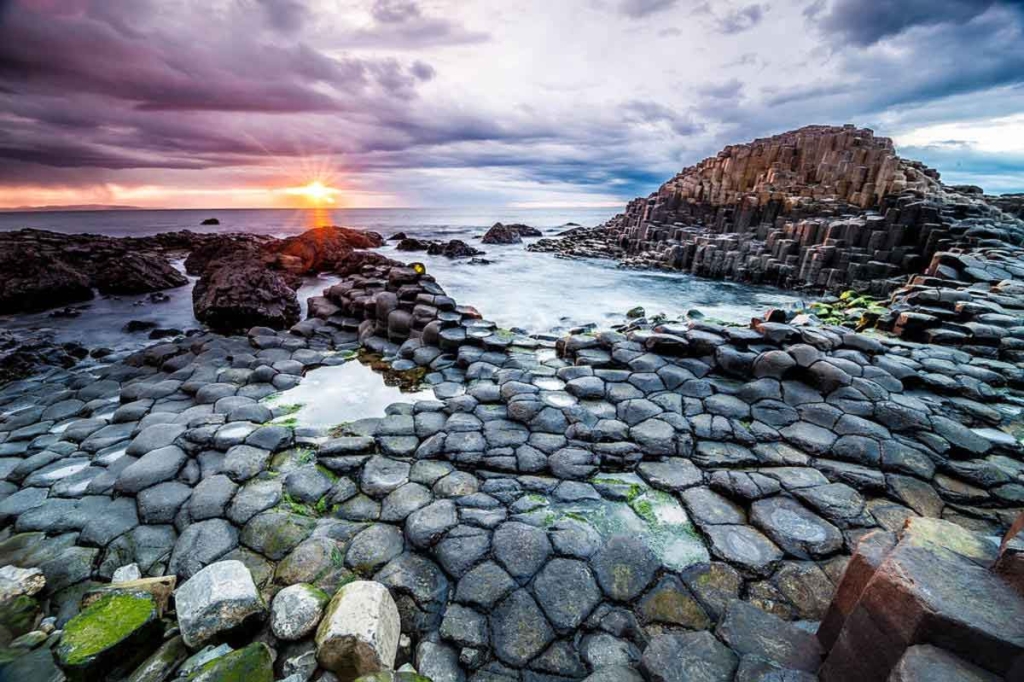 As to the rather ghoulish branding of the Sexton, which comes in a black hexagonal bottle, modelled on the hexagonal stones of the Giant's Causeway in County Antrim, with a top-hatted skull on the label: "I remember my father and grandfather having a special bottle of single malt," says Alex, "that would have been opened to celebrate when one of us passed exams or got married. But more often it was opened when someone in our family had passed away. I remember our family all coming together, some of whom we hadn't seen for a long time, and celebrating the life of the loved one that had passed."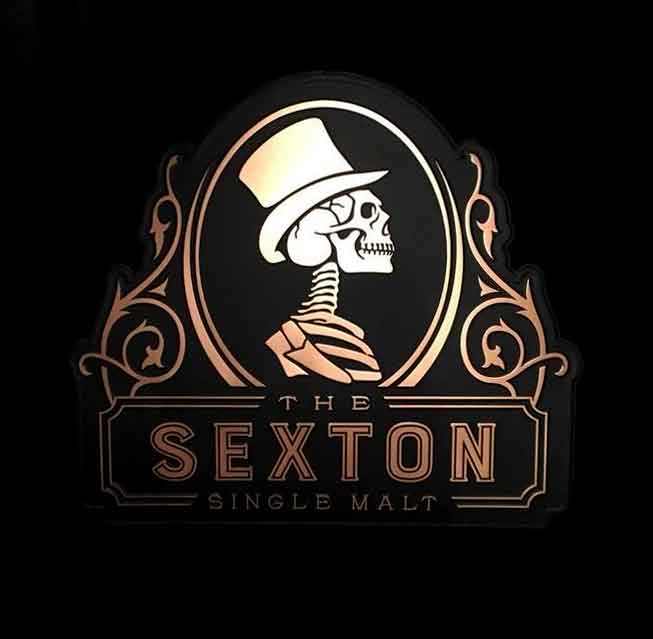 "The name Sexton means custodian of sacred objects, or more simply put, the caretaker of precious things. What better name for this whiskey – I am the caretaker of this amazing whiskey while it rests in the casks, and once in the bottle you become its caretaker."
Once you have become the 'caretaker' of this whiskey, what does it actually taste like?
TASTING NOTES
Taken straight (obviously, but see below), the Sexton has boggy, outdoorsy notes that immediately whisk one to the Emerald Isle, but with a handful of Spanish almonds and sultanas. The first sip does indeed make one think of someone taking care of graveyards on a misty night. Accents of peppered pears kick in, followed by raisins, cloves and other woody elements. On the death, there is a resurrection of rich flavours lurking beneath, such as marmalade, malted coffee beans and treacle toffee.
COCKTAILS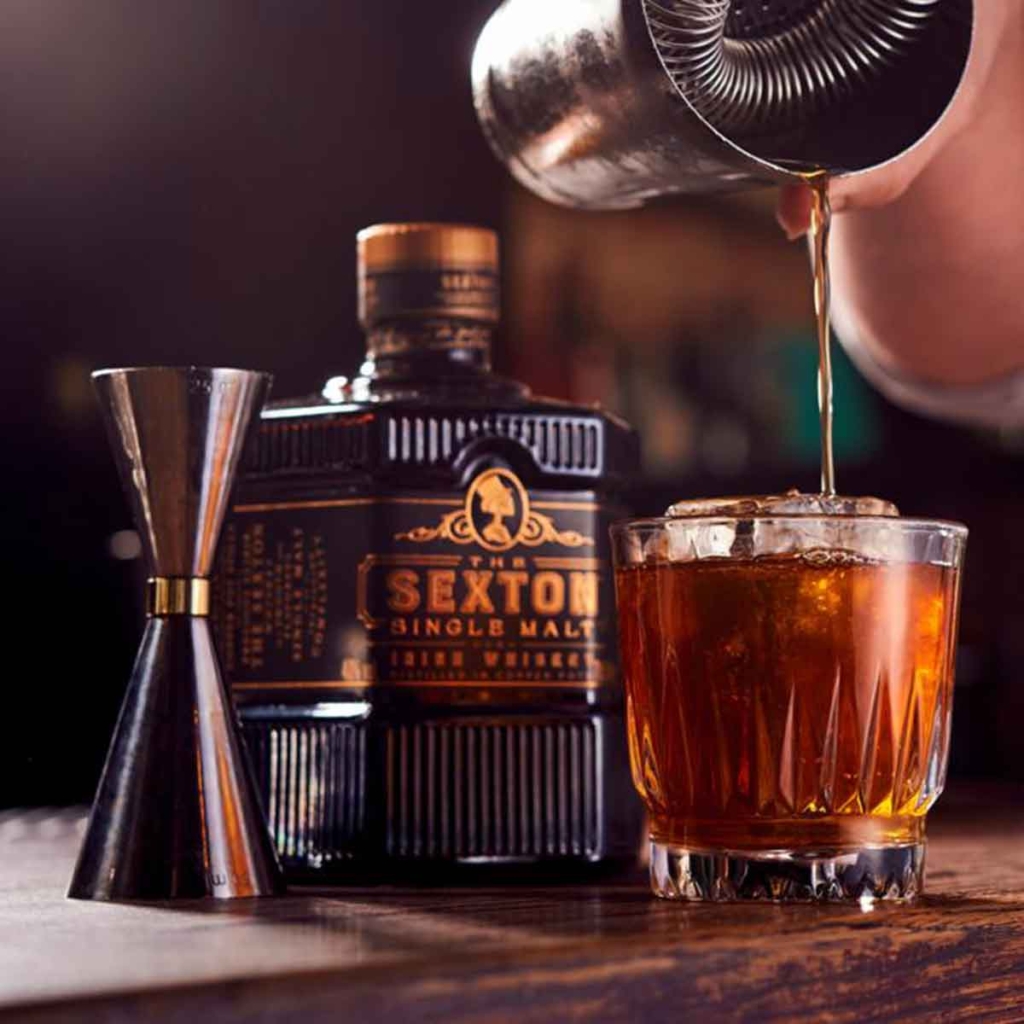 The Sexton has eschewed the traditional unease around using single malt whisky in cocktails and the brand is constantly churning out recommendations. The latest of these is a pair of nocturnal cocktails with rather esoteric ingredients. One uses rhubard and the other cep mushrooms, both of which benefit from being grown in the dark. The other similarity is that both take ages to prepare, so The Chap, having plenty of lockdown time on its hands, tried them both out.
The Rhubarb Whisky Sour requires the patient drinker to concoct a rhubarb syrup from sugar, water, cinnamon, cardamom pods and dried rhubarb. This syrup then has to be left to cool for 30 minutes, then blended with the Sexton, some lemon juice and an egg white in a cocktail shaker over ice. The result is certainly worth the effort: a spicy, sweet, rich cocktail with a white, foamy surface, punctuated with a single maraschino cherry on a skewer. Definitely best sampled under a full moon.
The Umami Old Fashioned takes the delayed gratification idea much further: a pinch of cep mushrooms have to be steeped in The Sexton for 2-3 days! By this time you may have polished off the whole bottle of whiskey, but if there's any left, you add 10 ml of maple syrup, two dashes of Angostura Bitters and strain over ice. The result is oddly reminiscent of the liqueur Irish Mist and therefore perhaps a little too sweet for a cocktail. It could easily, however, form the basis of a future liqueur from the Sexton.