Gustav Temple and Alexander Larman set foot in a changed world since lockdown for a splendid Indian repast.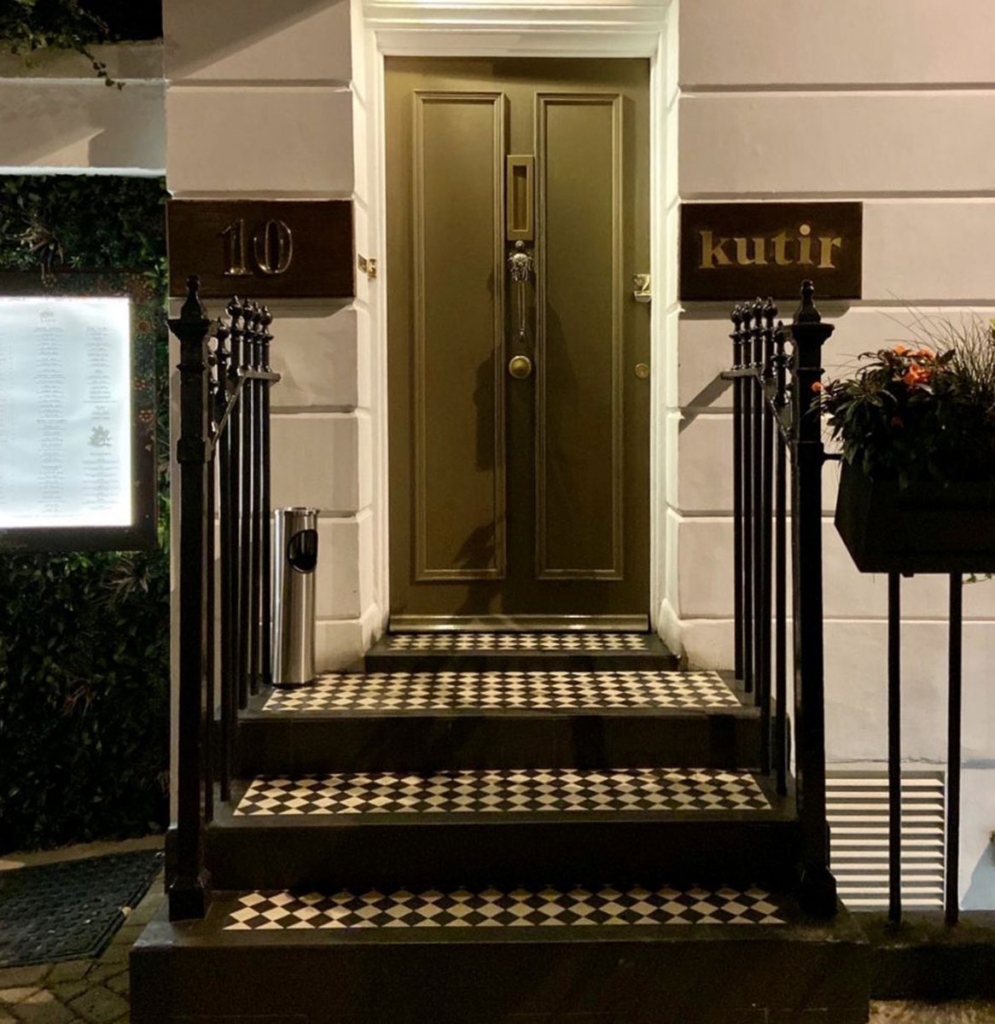 Where does one choose to go for one's first meal in a restaurant since last December? Is the pressure too great to find the perfect establishment, with the ideal food, wine and ambience? Is the sense of anticipation doomed to disappointment?
Reader, we were not. But firstly, the business of the evening was to find a public house, to perform homage to Chaucer and his pilgrims and take a glass together. In Belgravia one is always certain to find a pub that still lives in the Old World – and I don't mean pre-pandemic days, but much further back, to a time when pubs didn't have television sets, vast arrays of hipster ales and staff who have been cloned in a basement in Shoreditch.
The Antelope is the sort of pub that provides a pleasant but inobtrusive background to catching up on six months of conversation with an old friend: gentle oak woodwork, framed certificates of cricketing victories from bygone days, muted dialogue and just the right selection of ales on draught. And no form of entertainment other than one's drinking companion.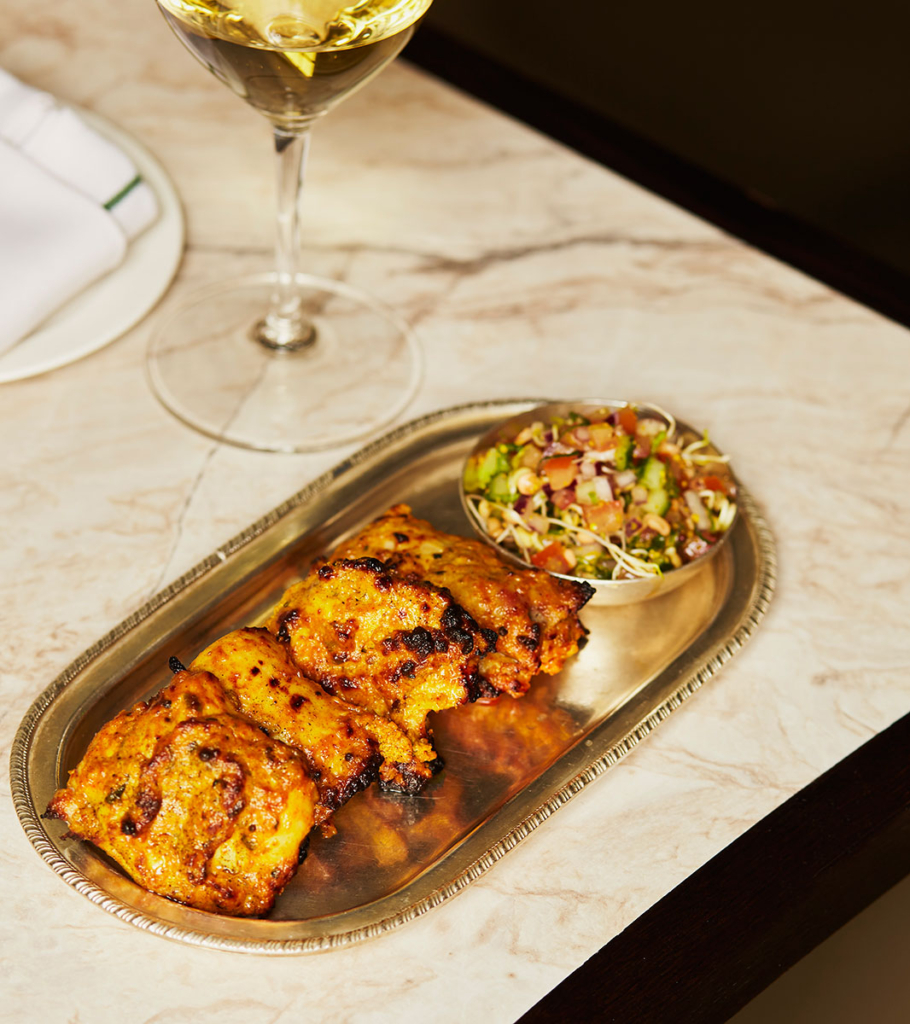 Having agreed over pints of ale that Eyes Wide Shut is one of the silliest films ever made, we then proceeded to re-enact the scene where Tom Cruise wanders around a faux New York looking for a certain unmarked door. The certain unmarked door we were after was not the portal to a journey of sexual and emotional self discovery, but one leading to a voyage of gastronomic discovery, which was to take place in a rather sleek, smart establishment brimming with the pink faces of the fabulously wealthy of Chelsea.
One rings the doorbell of a grand-looking townhouse, and before we could say 'Fidelio' we were ushered inside. The welcome was warm, the atmosphere buzzing and the cuisine sub-continental. Once we were ensconced in another booth – this seemed to be a leitmotif of these times – we were given a welcome gin and tonic to begin our repast with (Larman's coming garlanded with Alphonso mango, which worked splendidly), and then it was time to peruse the bill of fayre with both glee and apprehension. We had both been too accustomed to the banalities of the local takeaway, but Rohit Ghai's cuisine was something altogether different. Even if there was a dish marked 'chicken tikka' on the all too tempting-sounding 'expedition menu'.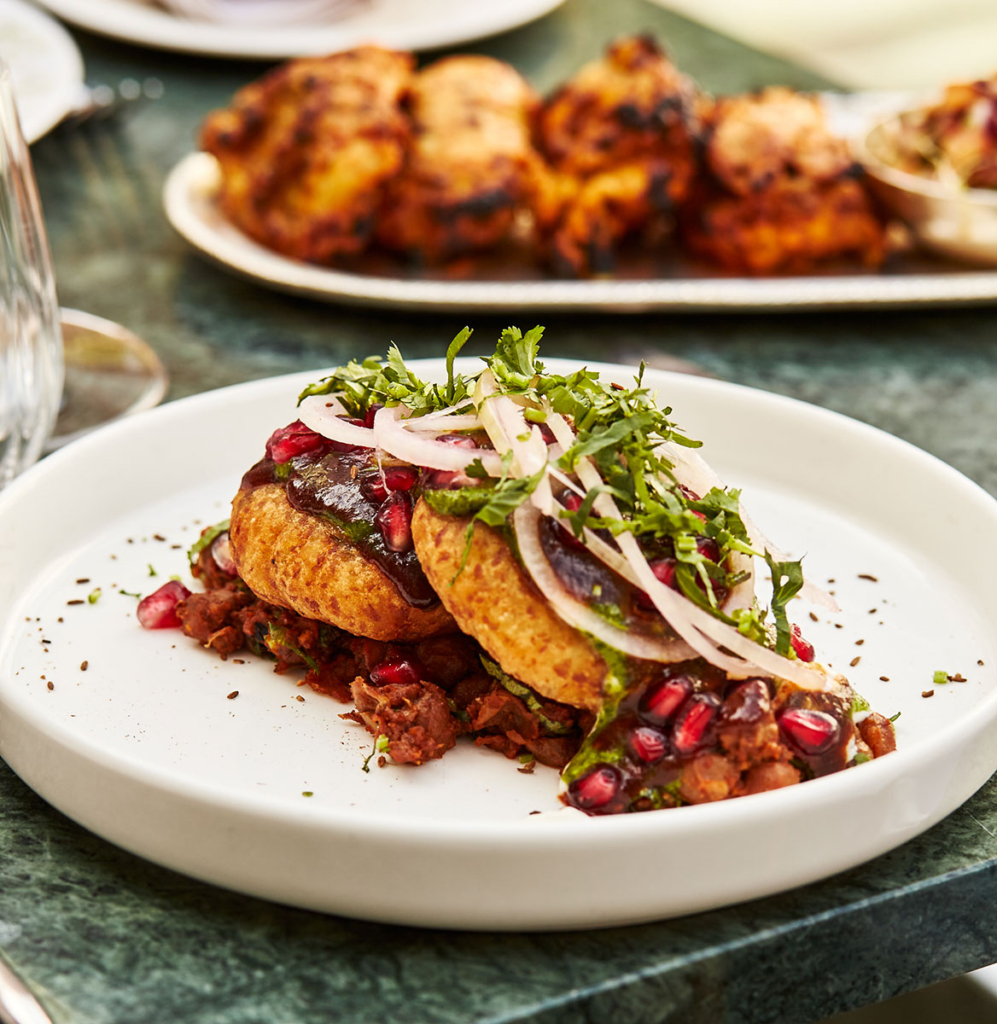 We foraged, like adventurers bound upon a brave new world. There was soft shell crab, and salmon, and a fine tandoori lamb chop, and the much-heralded tikka itself, and they were all sumptuous. Modern Indian cuisine, as found in the upmarket establishments of the finer boroughs of London and other leading cities, is a million miles away from the rather boring slop that can be found in a thousand dingy places. The spices here tasted piquant and fresh, but never overwhelmed the excellence of the flavours.
Matched with a carefully selected variety of wines, such as a fine Bilbao Rioja to accompany the lamb and an excellent New Zealand Grüner Veltliner for the salmon, this became two of the most purely enjoyable hours that we have spent anywhere all year. Not, admittedly, amidst much competition, but by the time that we had finished a perfectly judged and executed chocolate and banana dish, we were all too happy to pronounce Kutir one of the most joyful experiences that one can have in Chelsea, with or without one's trousers.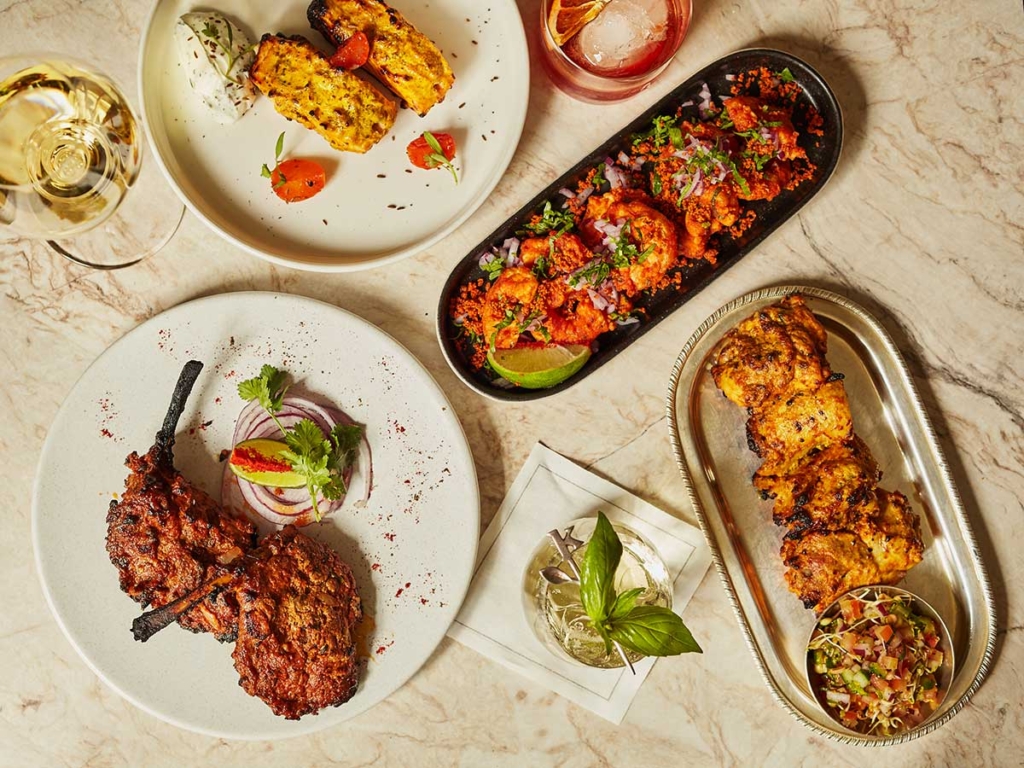 We left in buoyant mood. Post prandials were taken in Sloane Square, which has cleverly, and nearly successfully, tried to convert itself into the Boulevard St Germain in Paris. But there is a whiff of a Disney World version of Paris, with its anodyne layout and waiters who don't quite believe what they are peddling to their well-heeled customers. The train beckoned, but there was yet time for a last-minute spot of drink envy, as Larman coolly ordered an Amaretto Sour, which by the admiring glances of the other customers – myself included – was what we all really wanted to drink at that hour, on this night of celebration that the pandemic already feels like something of the past. For which relief, much thanks.
Kutir
10 Lincoln Street
London
SW3 2TS