Gustav Temple meets the man declared by the Guinness Book of Records as the world's greatest explorer, to discuss climbing Everest and the Eiger while suffering from vertigo, discovering the Lost City of Ubar, being kicked out of the SAS for blowing up civilian property and using a sextant to navigate at the South Pole.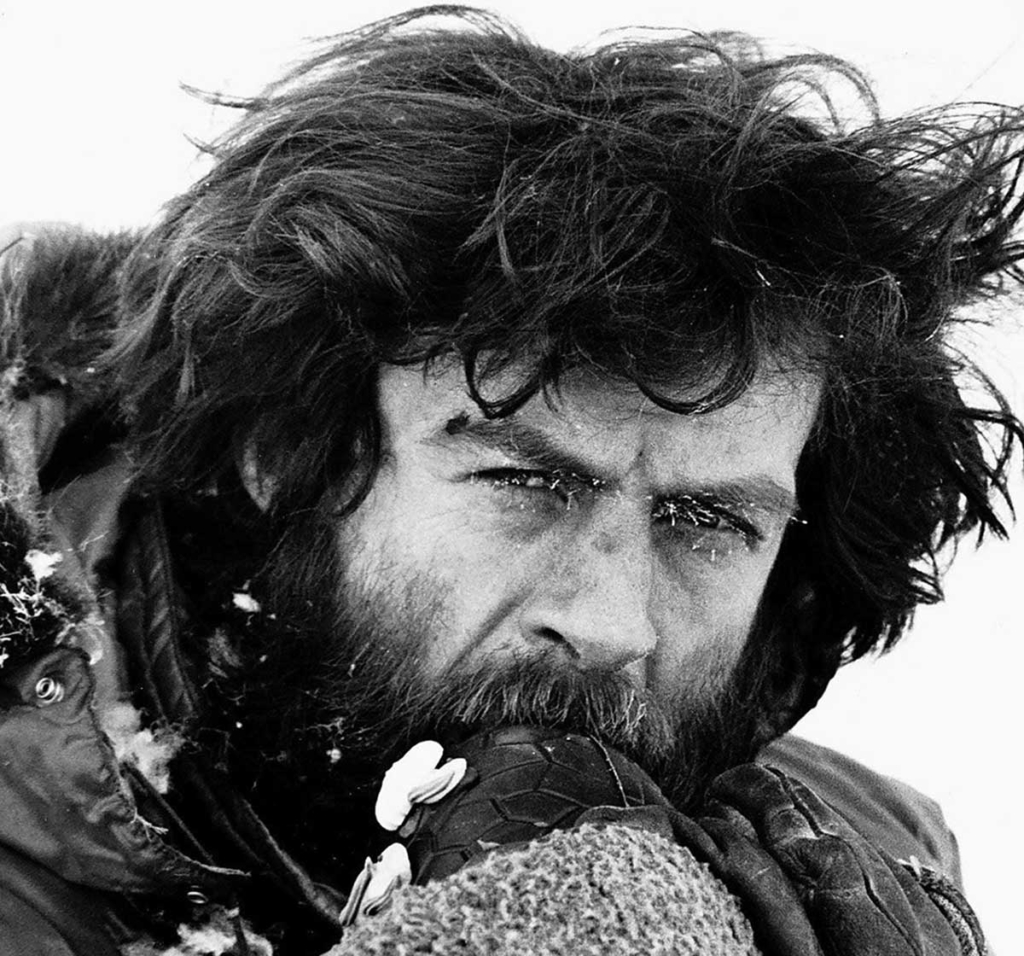 The Royal Navy used to have a tradition of handing out a daily tot of rum to every crew member. Do you follow in this tradition on your polar expeditions?
Alcohol in extreme cold conditions is not a good idea and we tried to avoid it, but every now and then we really needed it. Although you don't really take even a toothbrush sometimes, because of the weight; even all the chocolate wrappers are taken off.
Britain's polar achievements, despite the Norwegians, have been great, and we were always supported by the Royal Navy. But when we wanted to do the first ever journey around Earth, vertically through both poles, on the Transglobe expedition, we were not supported by the Royal Navy; we had to find some other government body that would support us for the seven-year expedition, and allow us to have a London barracks, otherwise we'd never have got 1,900 sponsors for one expedition. I couldn't go to the Navy, so I went to the Special Air Service headquarters near Sloane Square. So for seven years, the SAS were nominally the bosses of our biggest expedition. We were able to park there and use MoD communication systems, on condition that they appointed a brigadier nominally in charge of our committee. They chose the officer Wingate-Gray, who had thrown me out of the SAS seven years previously.
Why had he thrown you out?
For blowing up civilian property with Army explosives.
And why did you do that?
Because of a wine merchant, an ex-school friend of mine, who had been selling his wine in a place called Castle Combe. They were voted the prettiest village in Europe. When my friend was in the pub one evening he learned that their visage was going to be ruined by a company called 20th Century Fox, who were ruining the village in order to make a film called Doctor Doolittle. They dammed the lovely trout stream to make a lake. So I agreed, to do my friend a favour, to blow up the dam, on the night that filming was due to start.
The people who were behind the plan were all in the wine trade. The police were aware that there were villagers against the filming, so they were patrolling the dam. But against SAS training they weren't doing very well. Things went wrong and everybody was caught, although I wasn't actually physically caught. I got away from the police dogs by wading along the stream, not leaving a scent like my friends did. But they had my Jaguar, parked four miles away, where we had supper before moving overland to the target.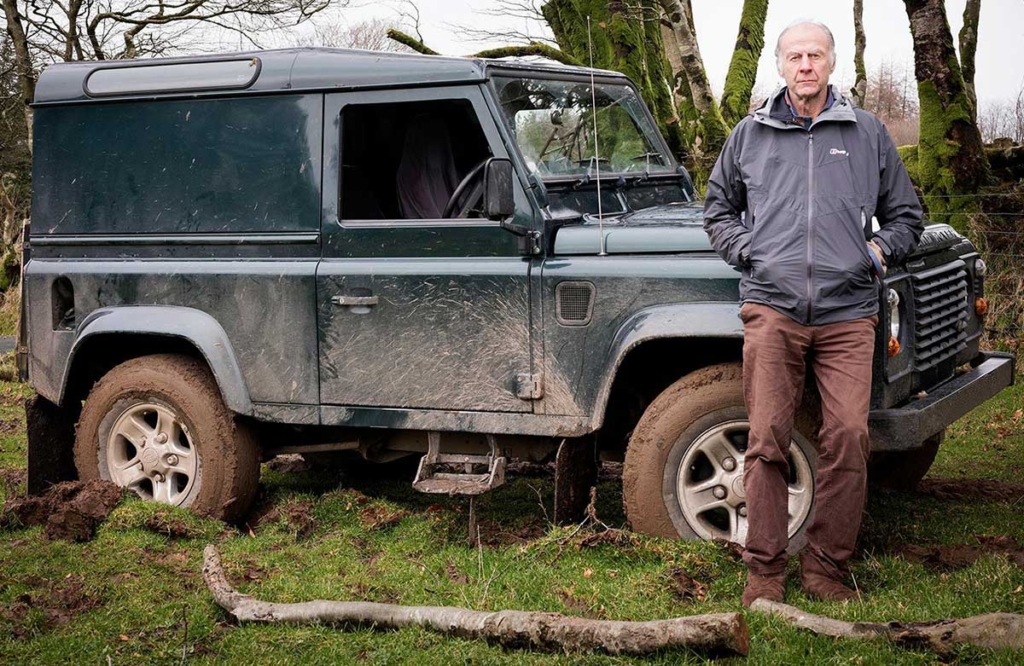 After a distinguished career in the Army, what was the turning point that led you to leave it all behind and become an explorer?
In my regiment, John Blashford-Snell was a Major and I was only a Captain, so I went to John and asked him, if you leave the Army and you're no longer on Army pay, how do you make a living doing expeditions? And he and Chris Bonnington had shown that it could be possible, they'd worked out a way. So John was very helpful in getting me going and he's still a very good friend.
Tell me about your discovery of the Lost City of Ubar.
On that '92 expedition, which you can read about in Atlantis of the Sands, there was an old mosque called Shis'r, which I'd been using when fighting the Soviet invaders in 1968-70, because I could fill up my six Land Rovers with water and the water bowser was as far north as possible. People from the Yemen were coming out of the desert with their new weapons to attack the Sultan of Oman, in whose army I was.
I was using the last sultinate fort – and I'm talking a sort of Beau Geste type little white fort – as a base camp because it had the only available water. The water was there because a meteorite had struck Shis'r, opening up a 40-foot deep hole. We used to lower ropes and go down, to fill up the water bottles for my platoon. So because I'd used it in the sixties for military purposes, it made sense to use it as a base from which to search for the last water hole in a northerly latitude. So, having made a long search for miles around, we eventually found the lost city in our base camp.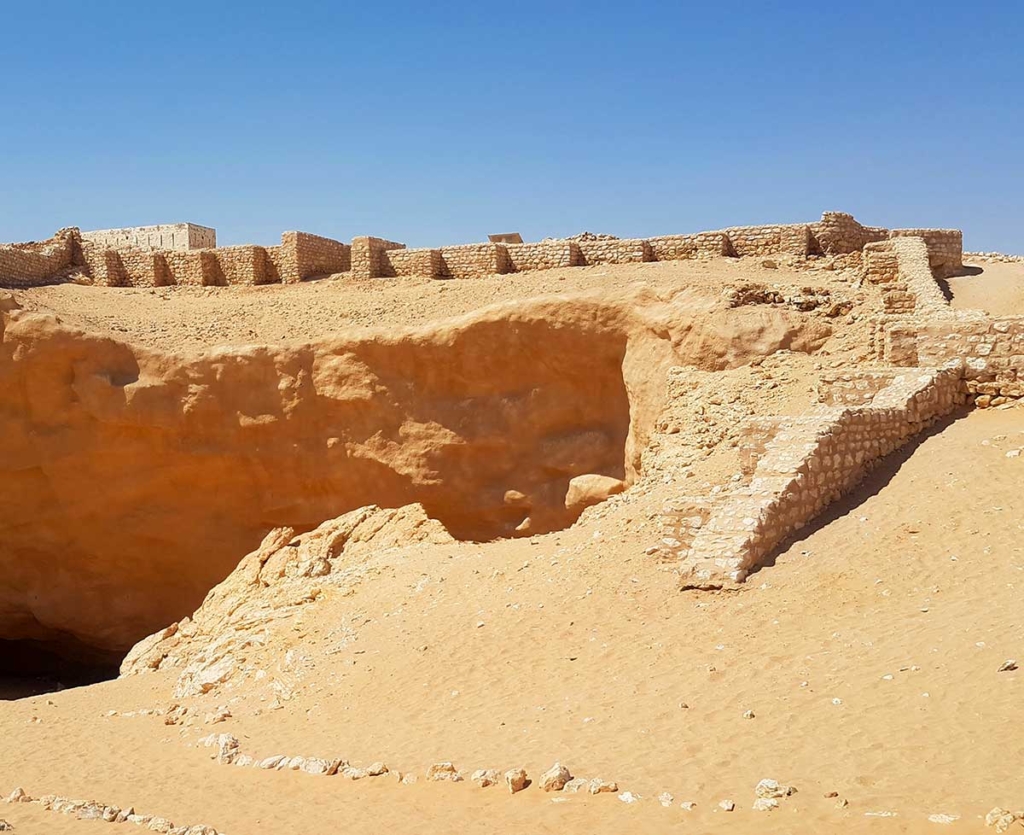 You hold the world record for the oldest Briton to climb Everest?
I was actually also the first old age pensioner to climb Everest! When I decided to climb Everest the first time, after my late wife had died and I was trying to get out of the misery, I thought one way of doing it would be to attack the thing I'm most frightened of – because I have vertigo. So I thought, have a go at Everest, that will sort your vertigo out. In 2005, just after she died, I tried that with a South African friend of mine – Sibusiso Emmanuel Vilane, the first black man to climb Everest from the other side. I got a heart attack on the last night at 28,500 feet, which is a bad time to have a heart attack.
I was not an OAP until 2009, when I turned 65. So my first attempt on the Tibetan side of Everest in 2005 with Sibusiso failed because of the heart attack and I nearly never got down.
So next time I thought I'd try the easier side, from Nepal – you've probably seen photos of people queuing at the summit. When I say it's the easy side, it isn't really because of all those people, but when you're actually climbing, you don't do any climbing, you walk the whole way. You have to clip into a rope and that causes problems because not everyone moves at the same pace. People tell you, don't do it at night, but my Sherpa cleverly said that if you do it at night you'll be alone and won't have the danger of being blocked.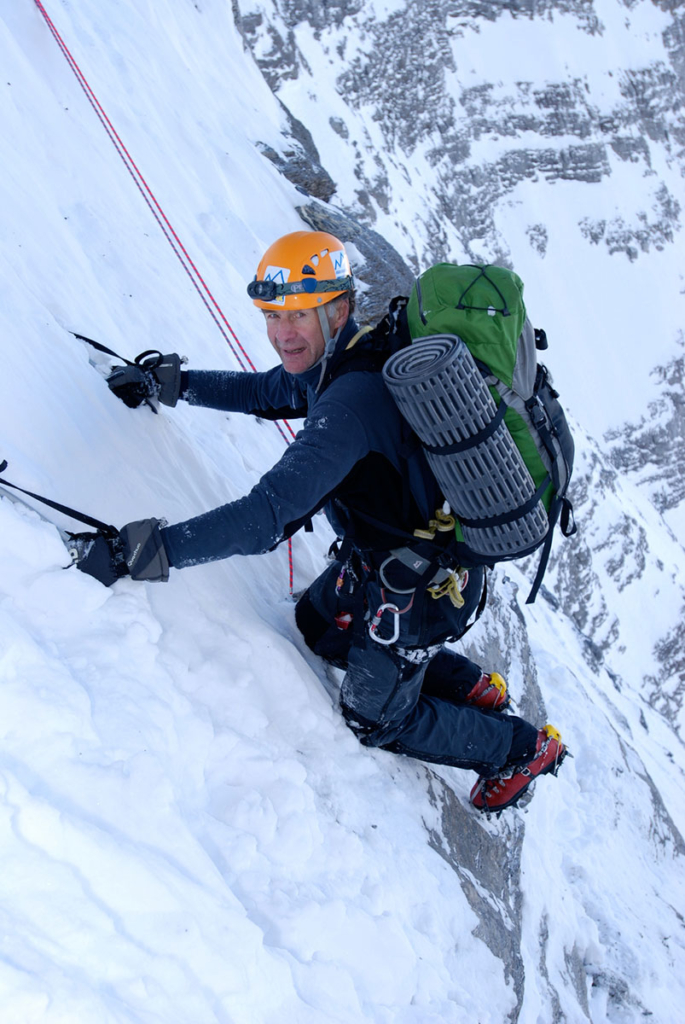 So for my second attempt in 2008, I still wasn't an OAP and we passed a lot of dead bodies, including the body of my sherpa's father from eleven years earlier, because there hadn't been much snow that year to cover up the bodies, plus the body of a friend of mine from Scotland. He had died of a heart attack in the same year as my first attempt on the other side – but I had pills and he didn't.
So on my third attempt, my sherpa was clever and brilliant and didn't treat me like any old tourist, but watched closely and saw what I was doing wrong as I got near the top. I managed to get to the top at 65 years old, thanks to his advice.
There is a trend now for recreating difficult journeys from the past in the original vessels, such as those made by Ragnar Thorsketh. Do you have much truck with this sort of expedition?
I would if someone came up with a suitable one. But Ragnar would be in real proper Viking ships, and everyone would be in the same original clothing, even if it was uncomfortable in wet cold weather, as they had when their forebears had been famous; before the British Empire, the Viking Empire was huge. He would retrace very difficult areas, Greenland Sea and so on, so in many ways it would be more lethal danger than when he was doing the Polar trips.
So as long as there's danger, it's valid?
What don't attract us at all are the dangers. The dangers are what can get in the way of success. We find out what risks have stopped our predecessors succeeding, and instead of loving danger and taking the risk in a different way, we try to avoid the risks by clever planning. In terms of our polar expeditions in the 70s, we would have to navigate where for 2,000 miles there is no feature. You couldn't have used GPS or SatNav because there were no polar orbiting satellites. So we were using what Shackleton and Scott and Amundsen were using: one watch on one wrist on local time, the other wrist on Greenwich Mean Time, and then you to look at the sun. But in the 1990s when there were polar orbiting satellites, we naturally used GPS, SatNav and SatPhone instead of heavy high-frequency radios.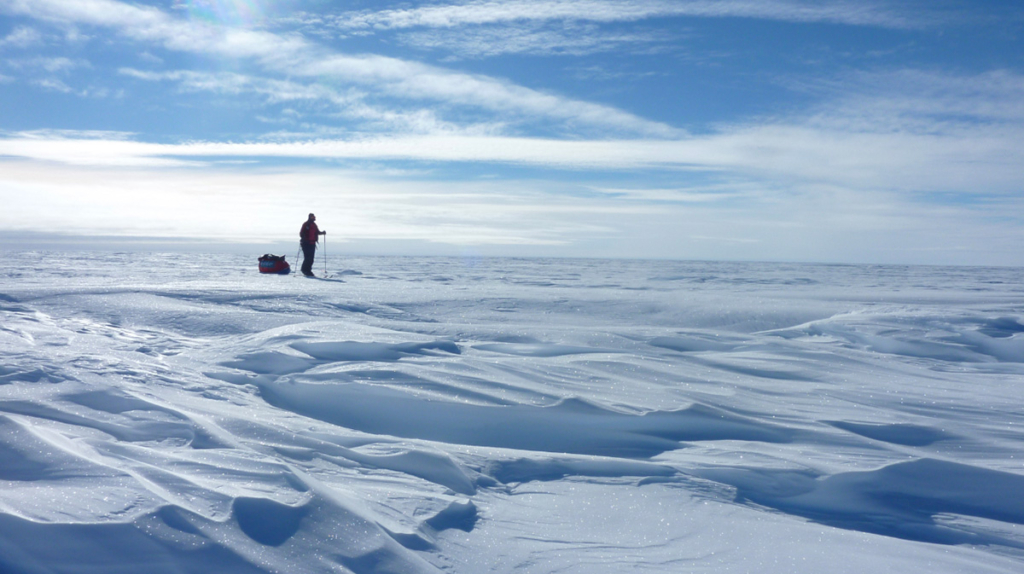 Was there a huge difference, when you compared the two trips?
In the seventies and eighties we used what Scott used, a sextant or a theodolite. At the end of the day, when you reach your camp where you're going to be drilling, you have to get your theodolite, shoot the altitude of the sun, three times sometimes, and then you get very, very cold. In the long run, by the time you've finished your 60 nautical-mile day, towing 500 pounds, you're completely knackered. Trying to get the altitude of the sun is extremely difficult. Then you get into the tent where the other guys have got the coffee going and it's warm, and you have to get your site reduction table and nautical almanac and do the maths of working out your sun shot.
Which is exactly what they would have done in Shackleton's day?
Exactly the same. And in terms of telling the base camp where you are, you'd need to do that by morse code. Now you just get into the tent, have a cup of coffee and press a button on your SatPhone.
The full interview with Sir Ranulph Fiennes may be read in CHAP Winter 20