The England manager's switch from a lucky waistcoat to a lucky tie has immeasurably increased the fortunes of his team.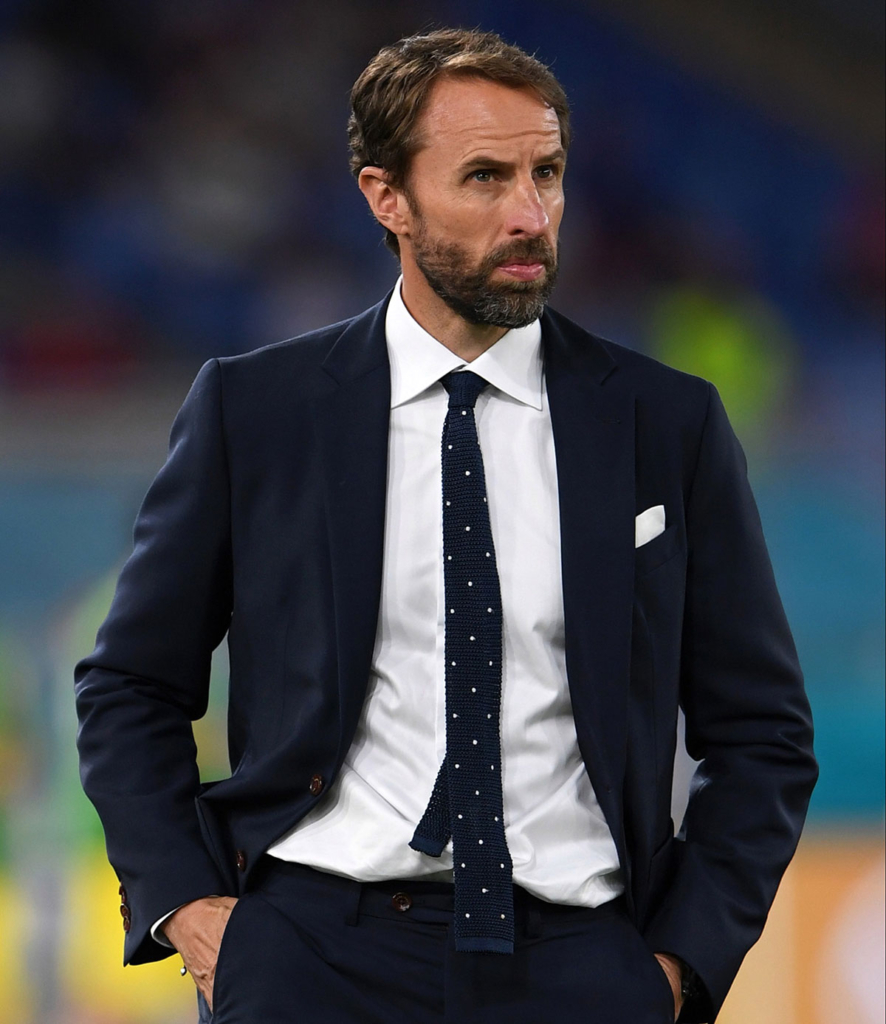 At England's last major football tournament, Gareth Southgate was seen at every match sporting a plain blue waistcoat from Marks & Spencer, as reported in 2018 by this very publication.
At this year's European Championship, the waistcoat was consigned to Mr. Southgate's wardrobe and a new superstitious sartorial token chosen: a lucky tie. To be precise, a polka-dot knitted tie from small Hackney-based menswear brand Percival. Southgate is to be commended for deliberately choosing a small independent label for his entire outfit – his ubiquitous navy blue suit is also by Percival – over a major brand such as Marks & Spencer during 2018's World Cup. Sales of the blue waistcoat (which didn't turn out to be so lucky that time) naturally went through the roof.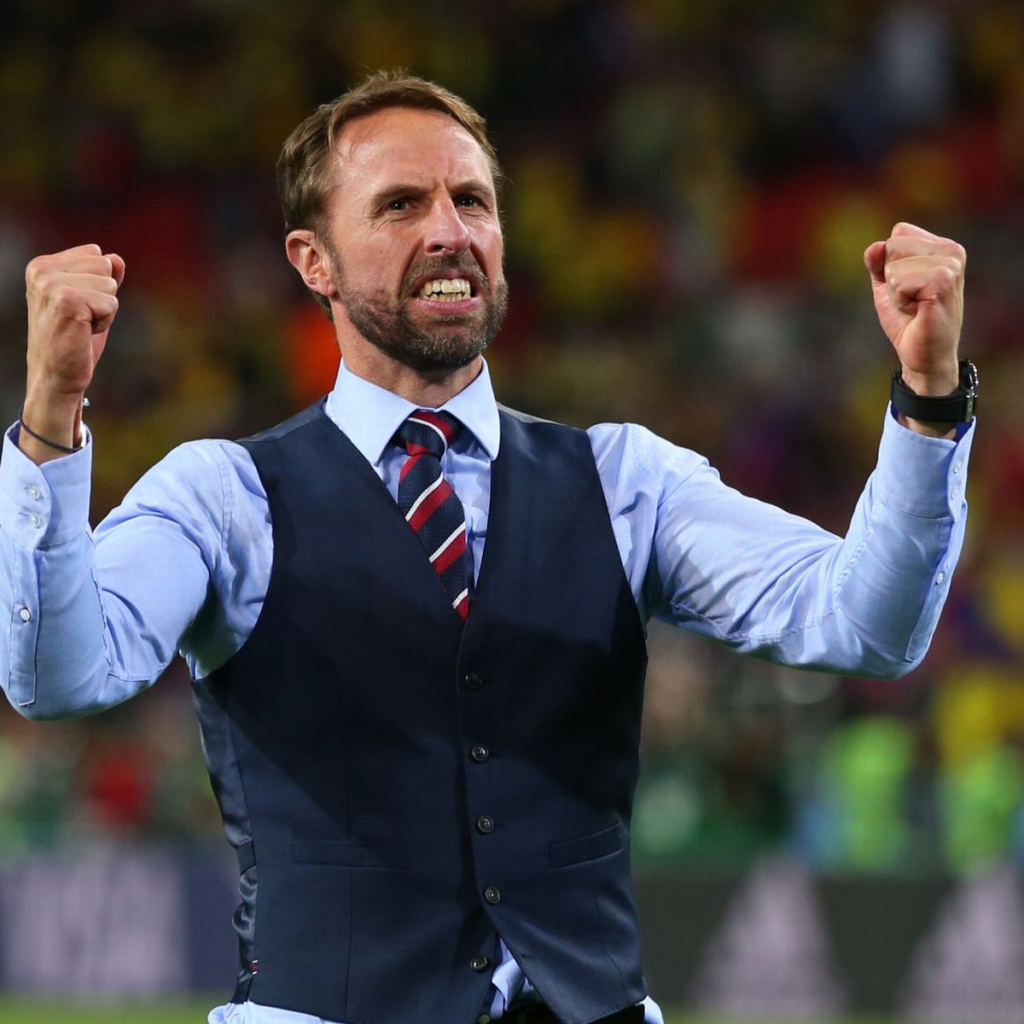 This publication also noted at the time that Mr. Southgate took the trouble to leave the bottom button of the waistcoat unfastened, as it should always be (except on a double-breasted waistcoat).
This year's European Tournament has seen Southgate prove equally fastidious in his dress, and no less superstitious. He has sported the lucky polka-dot tie at every match England has played, and won, except the one against Scotland when the result was a draw. Football players are as notoriously superstitious as actors who won't say 'Macbeth' when performing in 'the Scottish Play'. Southgate probably regretted not wearing his lucky tie during his team's Scottish play.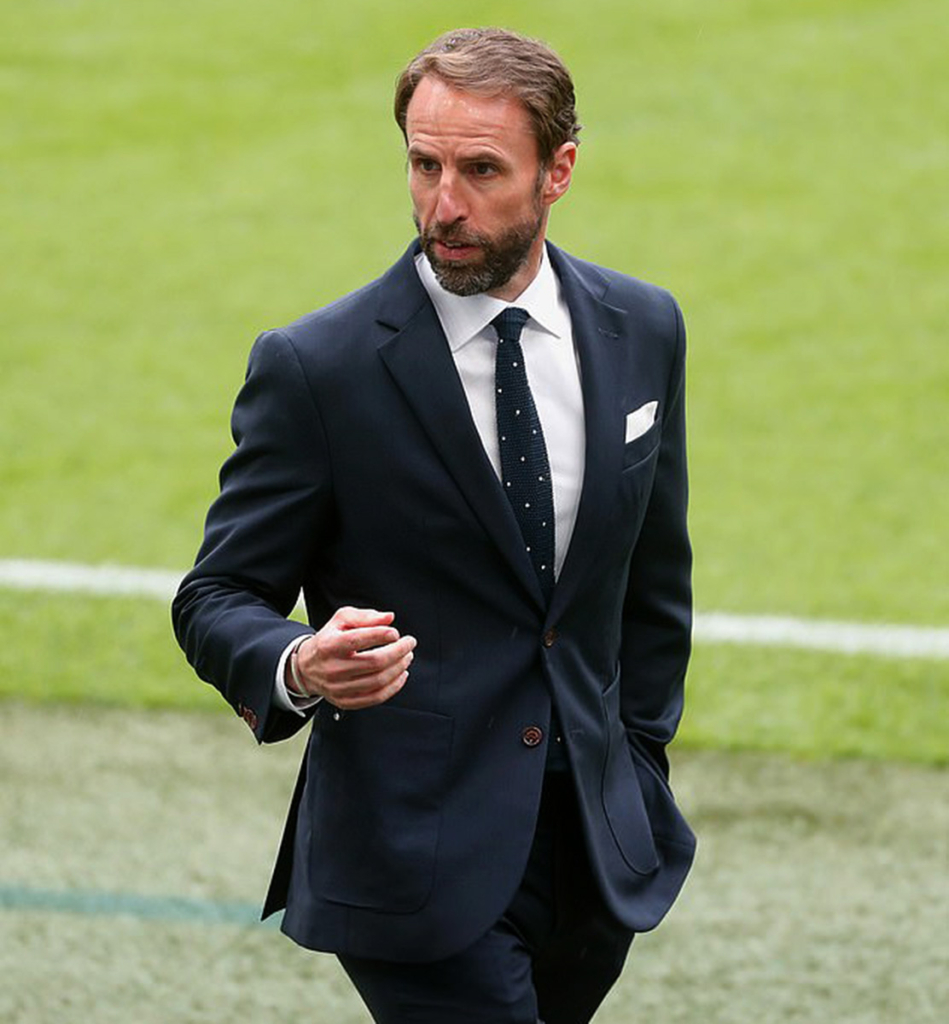 It is not only Southgate's choice of tie which has caught the attention of this sartorially fastidious publication. The England manager has also been spotted on the sidelines at every game wearing a white pocket square in his Percival jacket. Matching his white shirt, the pocket square is folded neatly in the correct way for a plain pocket square, rather than being displayed in the more casual method used for more colourful squares. Mr. Southgate has previously shown himself fully capable of this more flamboyant style as well.