The release of Edgar Wright's extraordinary and exciting documentary The Sparks Brothers, along with Leos Carax's film Annette, gave CHAP French correspondent Jean-Emmanuel Deluxe the chance for a cheerful chinwag with two mighty brothers whose artistic, human and sartorial journey is a force to be reckoned with.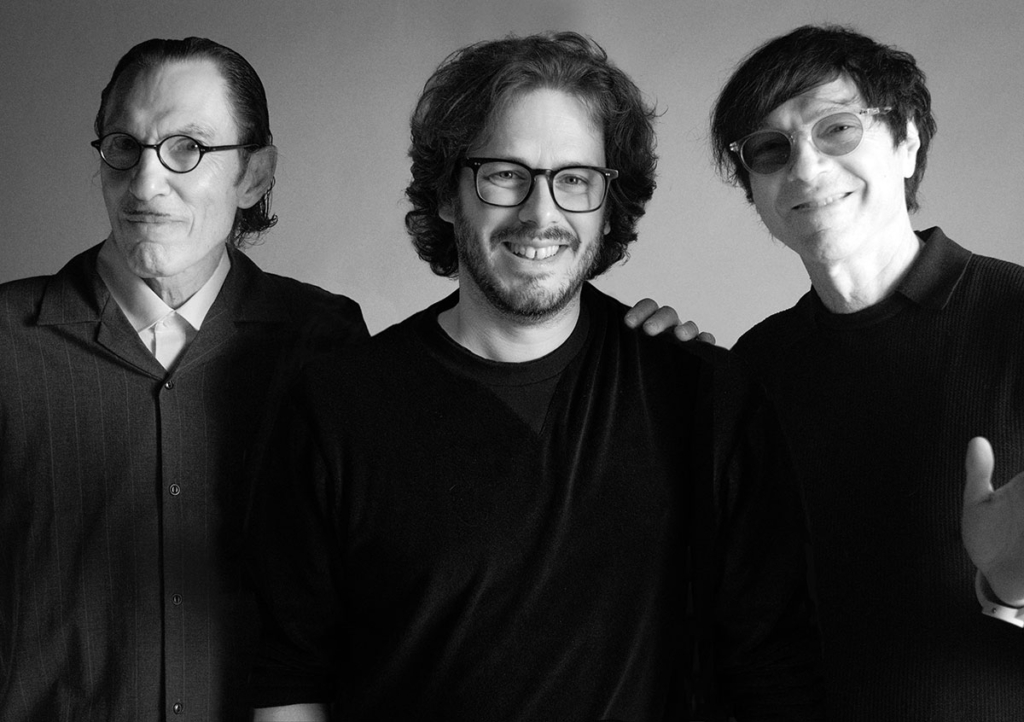 In these forced globalisation times where, if we are not careful enough, we may all end up wearing, listening and eating the same things from Newcastle to Kuala Lumpur via Rouen, the Sparks' long career represents a glimmer of hope. 'Neither quite the same nor quite another', to use Verlaine's lines, The Sparks recall a huge host of different images. Depending on your decade and geographical location, Ron and Russell Mael are at the same time a glam, a disco and a tongue-in-cheek cabaret act. They are known for collaborations with Rita Mitsouko, Franco-Belgian pop icon Lio, Jane Wielding of Go-Go's hall of fame, Georgio Moroder, Tony Visconti and Todd Rundgren, among many others. Motion Pictures and the Sparks have nurtured similarly diverse relationships, resulting in aborted projects with both Jacques Tati and Tim Burton, and the 1977 film Rollercoaster, widely considered a bit of an odd turkey (though starring Henry Fonda and Richard Widmark).
As we discover by watching Shaun of the Dead director Edgar Wright's documentary, the Mael brothers, since their teenage years, have nurtured a real fascination for the auteur cinema of France and classic British pop. This is why for the British they are a little bit English, and for the French like friendly cousins from America. After many ups and downs, the Sparks are finally being recognised up at the level of excellence where they belong. The brothers are slow burners, finally getting their grand prize of artistic recognition, and with no acrimony, as they are above all elegant souls and, dare one say, gentlemen.
In the Sparks brothers film your love of French cinema is very well featured. Do you see an evolution from la Nouvelle vague to Annette?
Ron Mael: There still are people kind of carrying on that tradition. Not specifically stylistically but in their way of thinking. Like Leos Carax, Gaspar Noé and Olivier Assayas. Maybe it isn't like la nouvelle vague but they are still trying to reinvent filmmaking. Universally films have turned more and more into franchises. During the nouvelle vague days there was an acceptance of experimentation and a general spirit that is less prevalent now. So the kind of directors that are working in their very independent ways deserve more respect. I don't mean independent film, but directors working independently from the outside forces of commercialization.
We were really fortunate to be able to work with one of those kinds of directors. Leos Carax was so uncompromising in making Annette. Contrary to the typical Hollywood situation, he didn't have 10 or 12 films in development, juggling with all these things at the same time. He was only focused with his one film for eight years. So we give him so much credit for that.
Leos Carax, like you for your albums, has always made a point of having the final cut.
Russell: Absolutely. That's something that comes across a bit in the documentary. Where, for better or worse, we do have the final cut on our music and have to stand by it. So if it works for an audience that's all the better, and if it doesn't we only have ourselves to blame. But at least we were doing what we felt was absolutely right and had the most integrity for ourselves. Obviously when you're doing a film it's more of a collaborative process, as by nature there's a director. In our case it was even more of an unusual situation, because the project was brought to him alongside a strong creative group and to the Sparks. So it was our music and our story. But we got along creatively so well with Leos. We were all in sync concerning our beliefs about what a movie musical should be.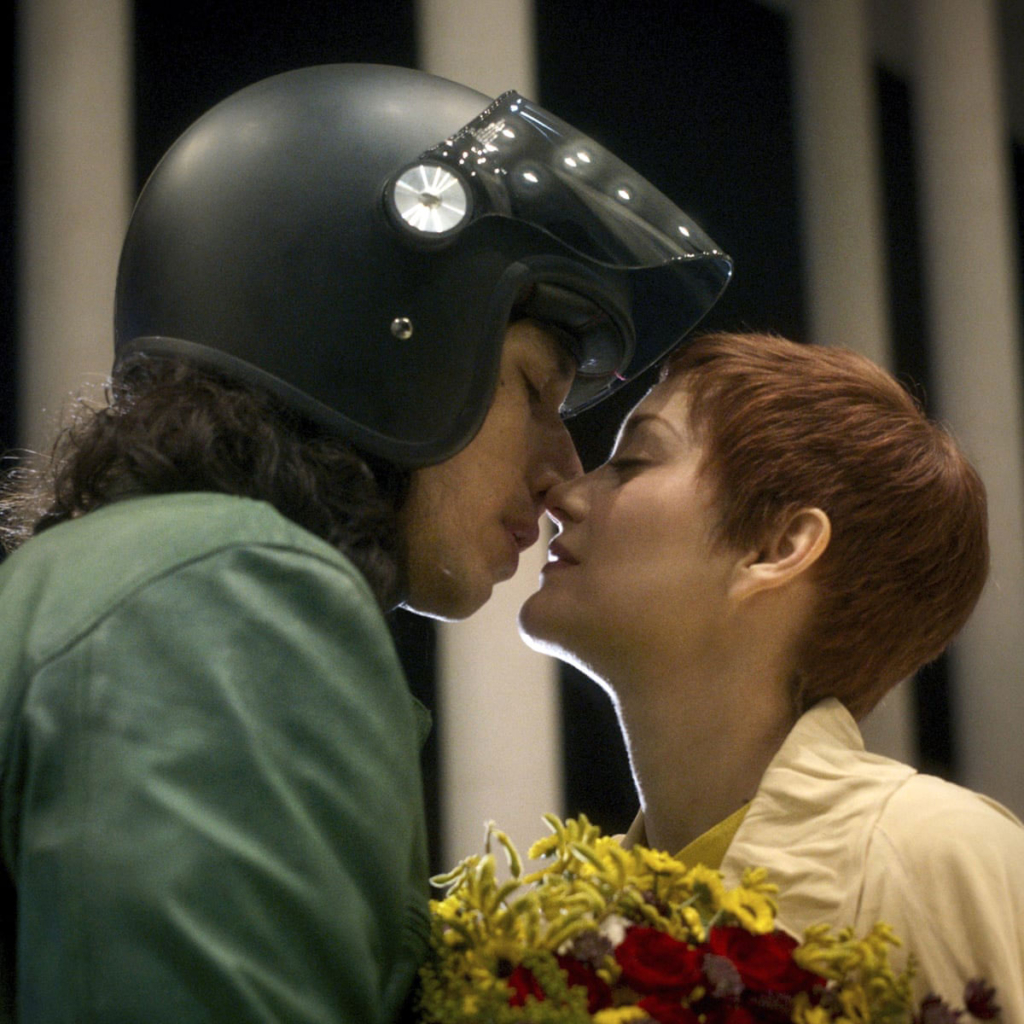 You had your up and downs career wise, but you kept up working every day. Lio was telling me how much she was touched and impressed how you seemed unaffected when she visited you in the 90s, even thought all your hard work for Tim Burton had been junked.
Russell: We were really happy that Edgar Wright was able to convey that. Among his many themes throughout the documentary, that's really an important one. As an artist you should just be going on your own path whatever happens. Hoping you have some luck. Of course there has to be hopefully a little bit of talent as well. But so much of it is out of your hands that the only thing you can control is what you do creatively.
So you just have to stick to your own vision. We have gotten some really great and heartwarming feedback from a lot of young people that have seen the documentary. They said it was so inspirational for them whether they knew the Sparks or didn't know us before having watched the film. It seemed to help them see that if the Sparks could do it on their own terms, then they can try to do it on their own terms too. That's really a nice theme that came out from the documentary.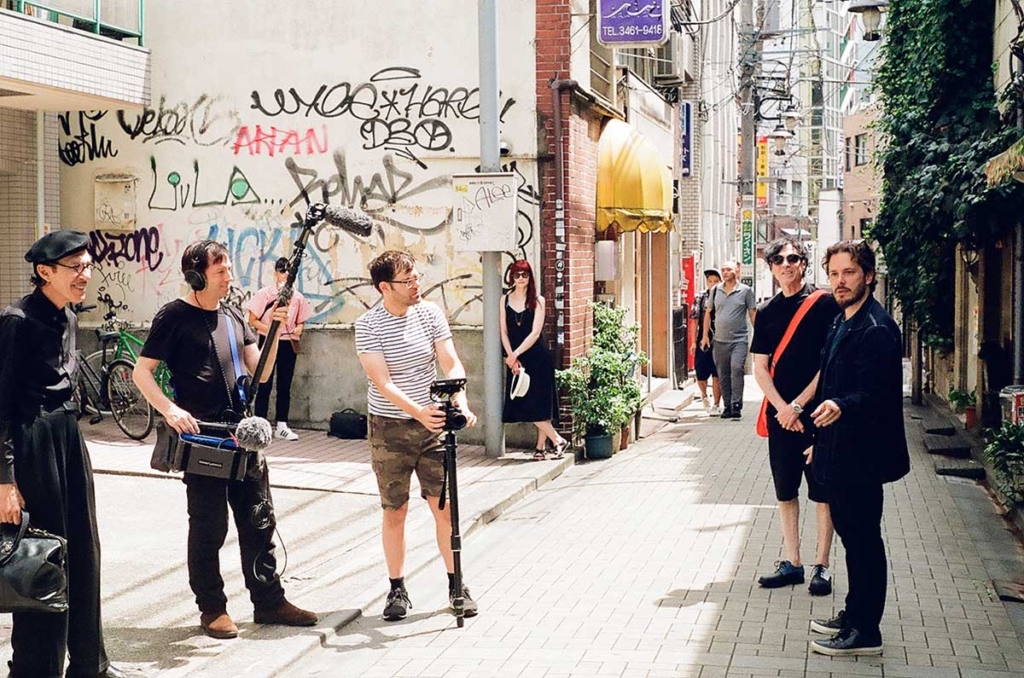 As you know, French film critique is still an important player. Were you wary of their reactions during the Cannes film festival?
Ron: We have been cinema buffs for so long that a publication like Les cahiers du cinema is like a lofty kind of thing for us. So being accepted in a general sense by somebody like that meant a lot. We know the history of that publication and the history of French critics that became directors. We were aware that Annette was polarizing the critics but we embraced that. I don't want to speak for Leos, but I think he does agree with the fact that if you're not doing something that is polarizing then it's not really strong. It's not coming from a position of a real unique vision. In America, the critical thing really isn't as important. Russell speaks French very well and I don't, but I somehow sense that there's seriousness and a deep love of cinema that French film critics have.
An element that is kind of missing from most columnists in America. It's almost like a historical thing, that if somebody is a really good film critic they can also be a really good writer. The level of writing in America for film criticism is really low now. Everybody can just blog and everybody thinks that they're a film critic. So I really like the seriousness of French film critics. Obviously if somebody is directing negative things towards you, then maybe you feel differently on that day, but in a general sense I really embrace that kind of feeling. As it's all being done in the sense of trying to elevate quality films, whether you agree with what they're saying or not.
Russell: We breathed a sigh of relief and happiness at the end of the premiere night screening of Annette at Cannes. We knew the horror stories of certain films, even Fellini's La Strada being booed at the end of a Cannes screening. So we were going, "Oh no, I hope it's not going to be like that, even thought obviously now La Strada is a classic movie. So when there was this really rapturous ovation that came after the credits, we had a huge collective sigh of relief and happiness. At least from the audience perspective it was really well received.
The Sparks Brothers is on general release in UK cinemas. Annette is released in the UK on 3rd September