Chris Sullivan traces the sensational career of the dirt poor girl from St Louis who went on to become the reigning queen of 1920s Paris and an international star.
The sun was shining as best it could in Paris on the 15th April 1975. 20,000 people had lined the streets to watch Joséphine Baker's funeral procession. Having already been awarded the Croix de Guerre, the Medal of the Resistance and named a Chevalier of the Legion of Honor for her part in the Resistance, she was honoured with a 21-gun salute, making her the first American woman to be buried in France with military honours.
Joséphine Baker was a French icon, the poster girl for their Les Années Folles or roaring twenties, who symbolised everything that was fine and admirable about her adopted country's greatest decade. She was born Freda Josephine McDonald, in the red-light district of St. Louis on 3rd June 1906. Her mother Carrie was a cleaner, while her father was 'unknown' but rumoured to have been white. The light-skinned Josephine found herself ostracised within her own family. Beaten by her binge-drinking mother, she did all the housework, looked after her younger siblings, was made to scour the trash for food at daybreak, and worked part time as a maid from the age of eight.
In 1916 she witnessed the St Louis race riots, which saw 250 black people killed (many lynched) and 6,000 made homeless after white males burned down every black household they could raise a match to. Baker first had sex aged 12, dropped out of school hardly able to read or write, and the following year married Willie Wells, a 26-year-old steel worker. The marriage broke up after she aborted his child without telling him, and in the ensuing fracas broke a beer bottle over his head.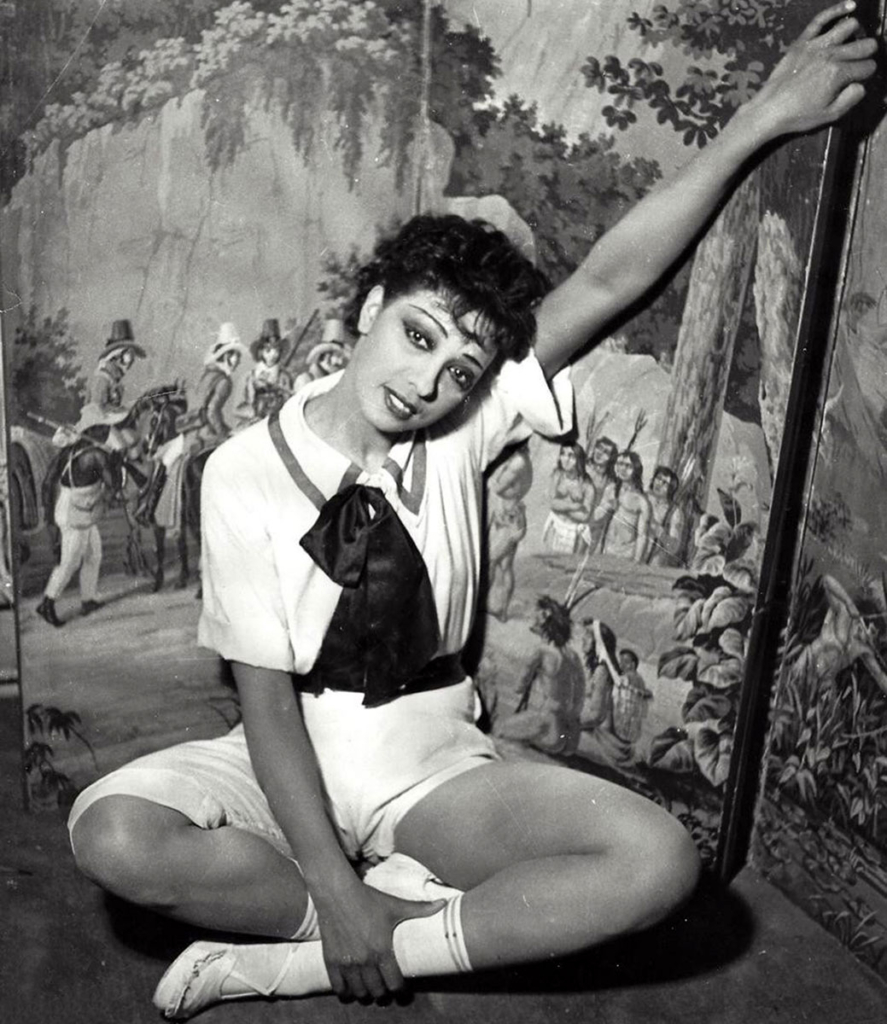 She took a job in a night club and supplemented her meagre earnings by 'going off' with customers and, while busking on street corners, was spotted by a local act, The Jones's and joined their troupe as a singer and dancer. Bull dyke corncob pipe-smoking singer Clara Smith gave her singing lessons in exchange for sex and found her a job on stage with her act, The Dixie Steppers. A few weeks in she was elevated to the chorus line and toured the tough Southern circuit, sleeping in train stations. At 15 she married Billy Baker, only to go off again on tour with the Shuffle Along Review.
At one point she broke from her prescribed dance routine, crossed her eyes, kicked up her legs and threw caution to the wind. The crowd loved it but the irritable stage manager didn't – and neither did her 'high yeller' colleagues, who immediately excluded her while chiding her for being "too goddamned black".
By the next year, 1923, Baker was earning $75 a week (a year's rent for her mother) in the black review Banville. Dressed in short gingham frock with her lips whitened and her skin darkened, she danced the Charleston in double time, writhed like a cat, walked on all fours and waddled like a goose. The Chicago Herald to describe her as 'a comic little chorus girl whose every gaze was syncopation, whose merest movement was a blues'.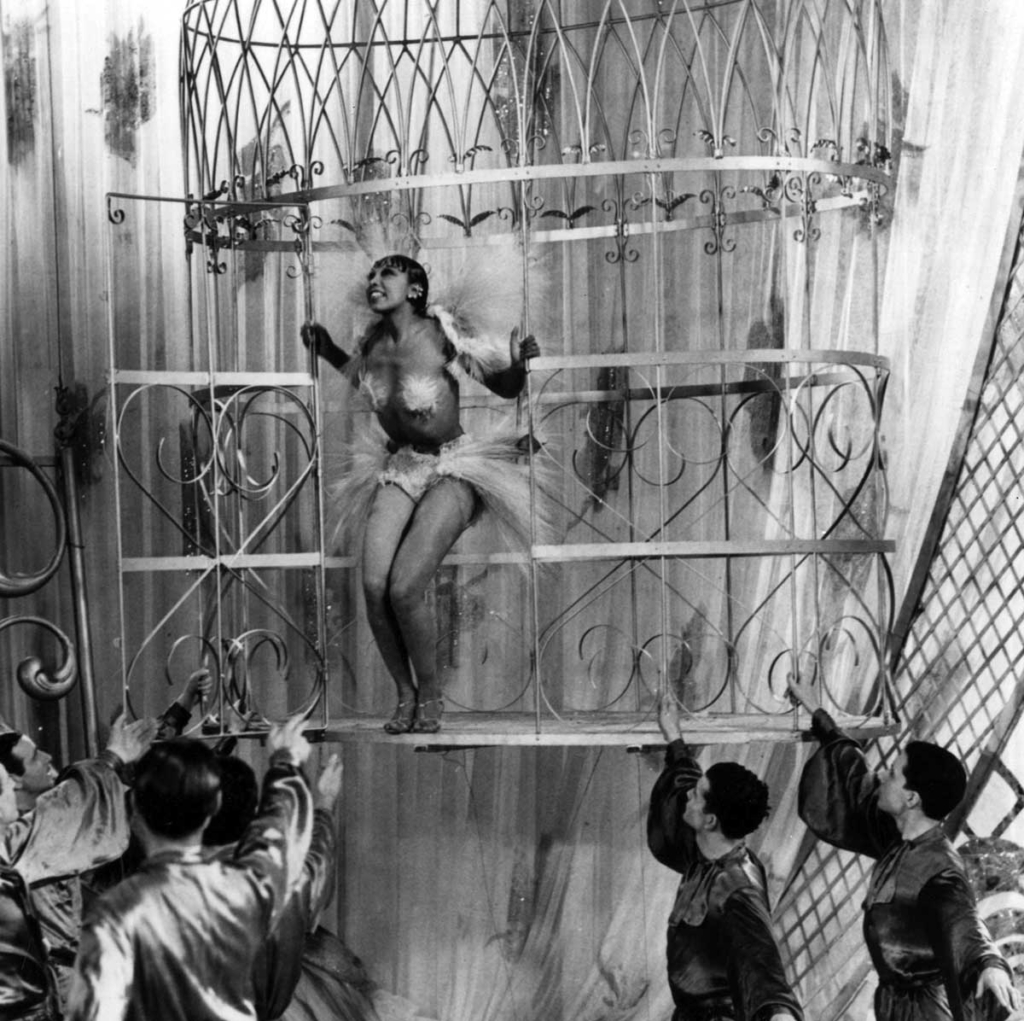 Her next show, Chocolate Dandies went bust, owing her $1235 and she moved to Harlem, the Mecca of the Afro American diaspora which, fuelled by the new Jazz Age and Prohibition, was jumping more than it ever had. The Volstead Act had served only to make folk drink more and Harlem was where the law was most flouted, with speakeasies and music venues behind every other door.
Many of the partygoers who came to Harlem for the erotic cabaret shows comprising 'hot chocolates' and 'tantalising tans', or to dip their wicks in one of the myriad brothels, were white members of the adventurous New York social set. They danced in the The Cotton Club or The Plantation Club, which both that had black jazz bands (Duke Ellington in the former and Cab Calloway in the latter) but had a whites-only door policy.
Baker got a job at the Plantation, where, even though billed as 'the highest paid chorus girl in vaudeville', she was still obliged to oblige white men and women (sometimes together) who came to Harlem looking for some sexe exotique. Seeing her future as a dancing whore was seriously disillusioning her.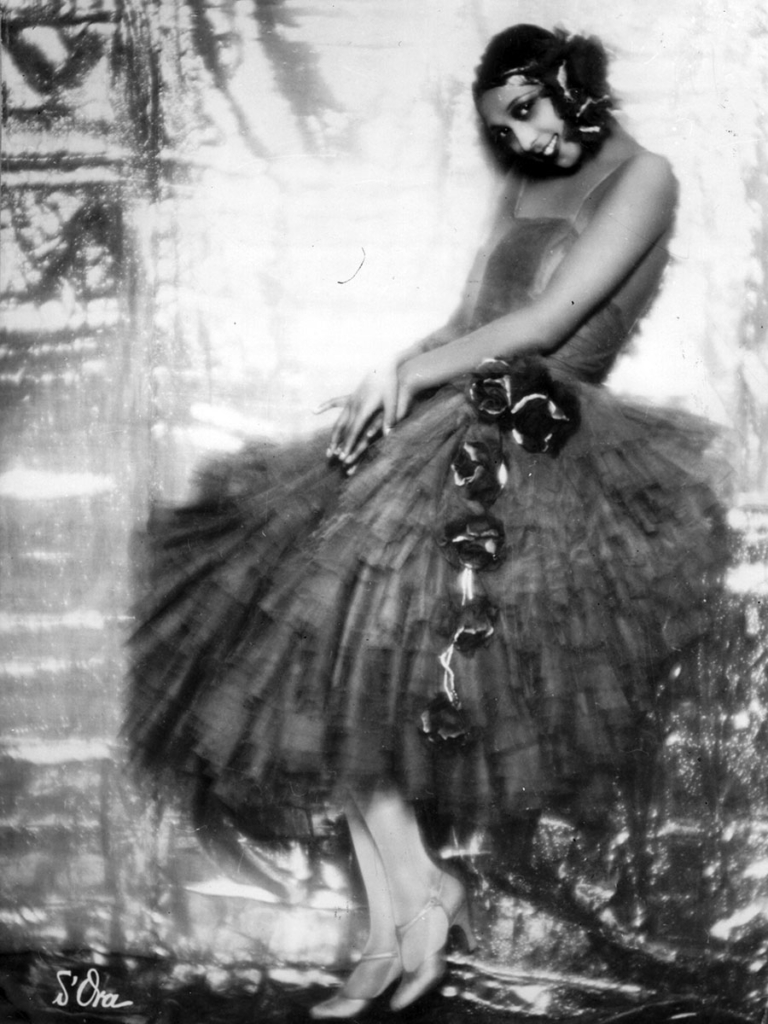 Baker was in the right place at the right time when Caroline Dudley, the wife of a diplomat living in Paris, came looking for black entertainers that would, 'amaze, flabbergast and dumbfound the public,' for the forthcoming production, La Revue Nègre at Theatre Champs Elysees. She saw Baker, 'who stood out like an exclamation point 'and knew she had found her star. Baker however, was extremely wary of this little woman came to her dressing room and spoke of art – a concept that had never entered the performers' mind – and refused the offer. Dudley upped the offer to $250 a week and returned night after night but, it wasn't until the older lady arrived in a magnificent Chinese-style coat embroidered in gold thread that Baker asked for it as a gift and Dudley went home sans insulation. Joséphine arrived in Paris on 22nd September 1925, her timing perfect.
The City of Light, in the shadow of WWI and the Spanish Flu (which together had claimed in excess of 100 million worldwide) Paris upped the ante and bounced back in the Roaring Twenties with Les Annee Folles, with jazz as its anthem. Many black American soldiers simply stayed on after the war. At home black folk were still being lynched, but here they were not only welcome but also celebrated. Montmartre was nicknamed Harlem on Seine and a community of young itinerant male musicians created La Tumulte Noir. "You walk down the hill and hear jazz musicians practising from every window," said trumpeter Sidney Bechet, who had come to France on the same ship as Baker, "or hanging out shooting the breeze, and I'd be bumping into all these guys I'd played with in the States. It was beautiful." In 1920 there were an estimated 8,000 American expats living in Paris, fleeing Prohibition America and, just like Baker, were drunk on the city and its all-night bars, eccentric sex shows, cross dressing, gay bath houses, brothels, all night saturnalias, uninhibited sex in public places and bars and overt cocaine use.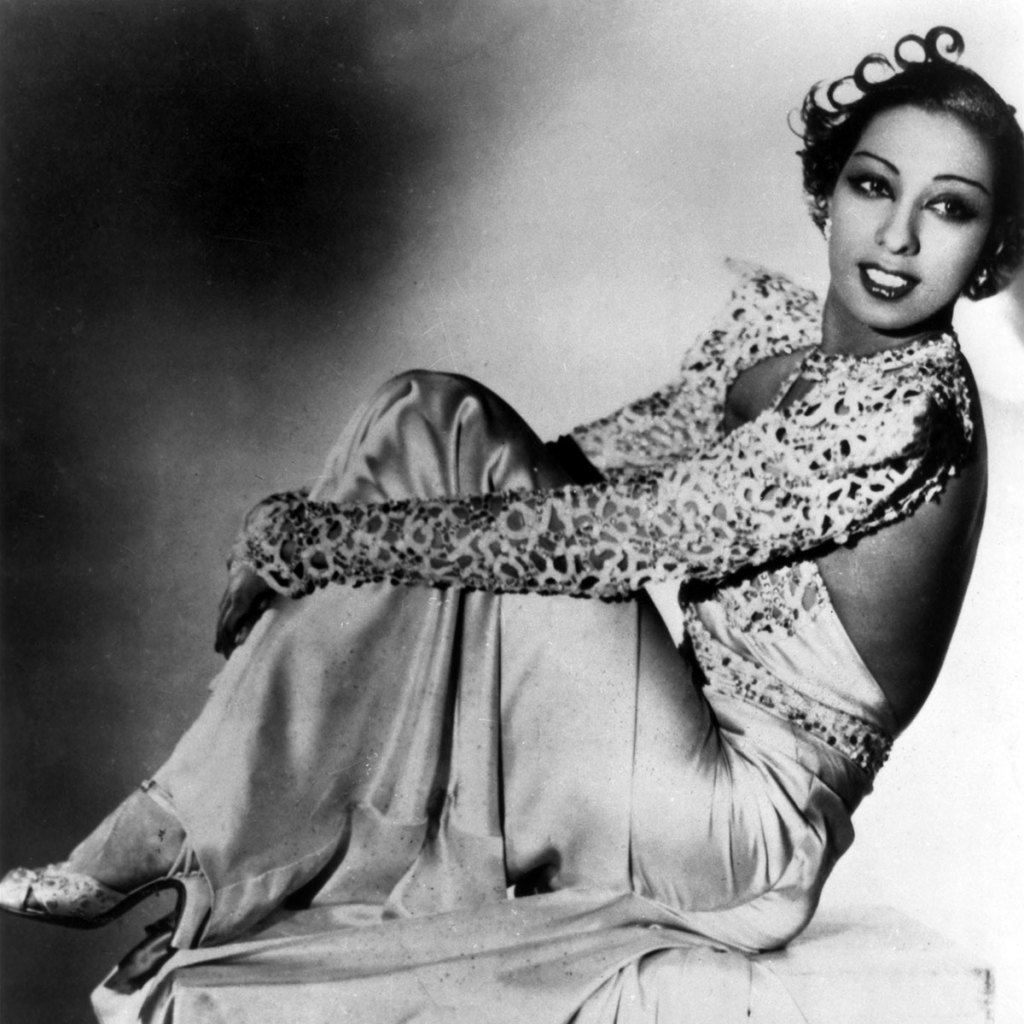 Theatrical impresario Rolf De Mare searched Paris for very black cast members for a new production, La Revue Nègre. "We need tits," said colleague Jacques Charles, "These French people with their fantasies of black girls, we must give them des nichons!" De Mare created La Danse Sauvage, which had Baker dancing naked apart from a few feathers (and later bananas that were hopefully artificial) radiating raw sexual energy. Joséphine considered it unsophisticated: a show with tits 'n' asses for the upper classes.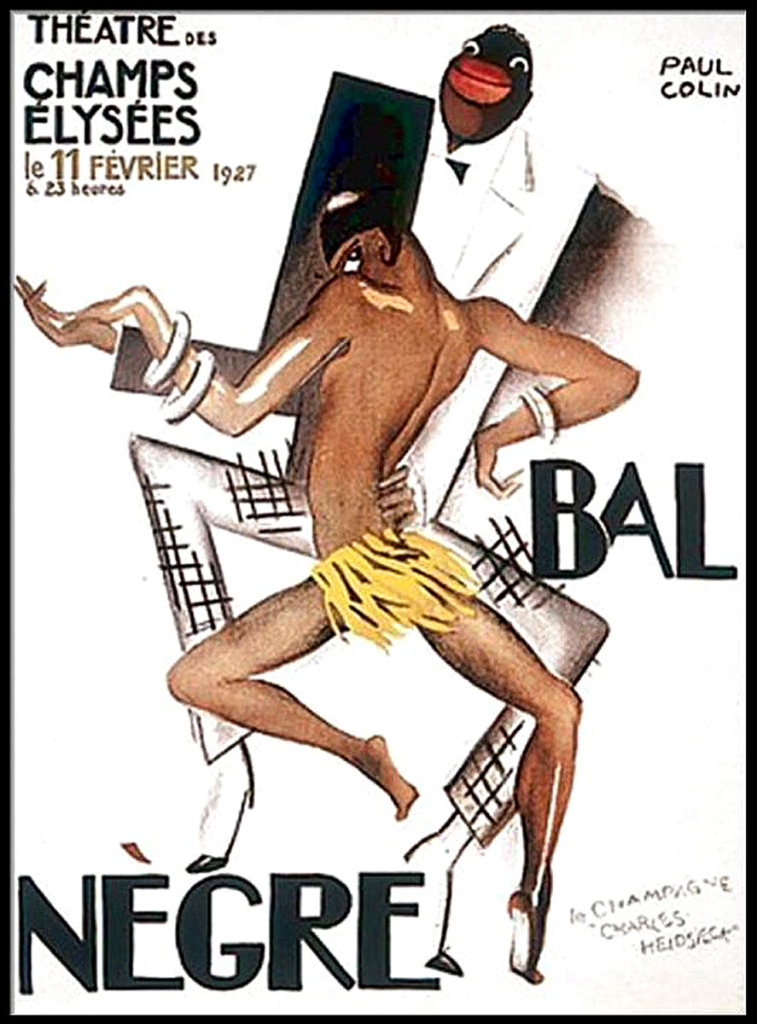 During La Danse Sauvage she would hear the loud drumming and let rip. "Driven by dark forces I didn't recognise, I improvised, crazed by the music," she later said. Picasso described her as 'the Nefertiti of love', while Hemingway said, 'she was the most sensational woman anyone ever saw' – and she had only just turned 19.
The show was a sell-out and its run extended, so Baker installed herself in a suite in a 5-star hotel and bought all the things she'd ever wanted, such as a brace of china baby dolls and a menagerie of pets including a parrot, a snake, a couple of rabbits and a pig named Albert. But she needn't have spent a penny. Gifts arrived every hour – jewellery, flowers, shoes, hats, dresses, all of which she left in a big pile on the floor underneath a sleeping Albert. When a friend suggested she hang them up, she said, "Oh no they're going to take them away and bring new ones tomorrow!" The finest couturier in France, Paul Poiret, made her gowns for free, Helen Rubinstein did her make-up and she was asked for her autograph so often that she had to get a stamp made to acquiesce.
But in 1926 La Revue Nègre was on the move, seeking further audiences in Berlin. On the opening night, gangs of Hitler's brown shirts stood outside and aggressively demanded the show's closure. But Joséphine was undaunted. Weimar Republic Berlin was the hottest city on the planet, where everything and everyone was on sale – as well as a prostitute on every corner, one might buy a cross-dressing homosexual, a feminine or collar-and-tie lesbian or a dominatrix on the street. Berlin was also so full of cocaine from leftover military stockpiles that it was called 'powder city' where a capsule was less than a penny. Baker loved it and the city loved her.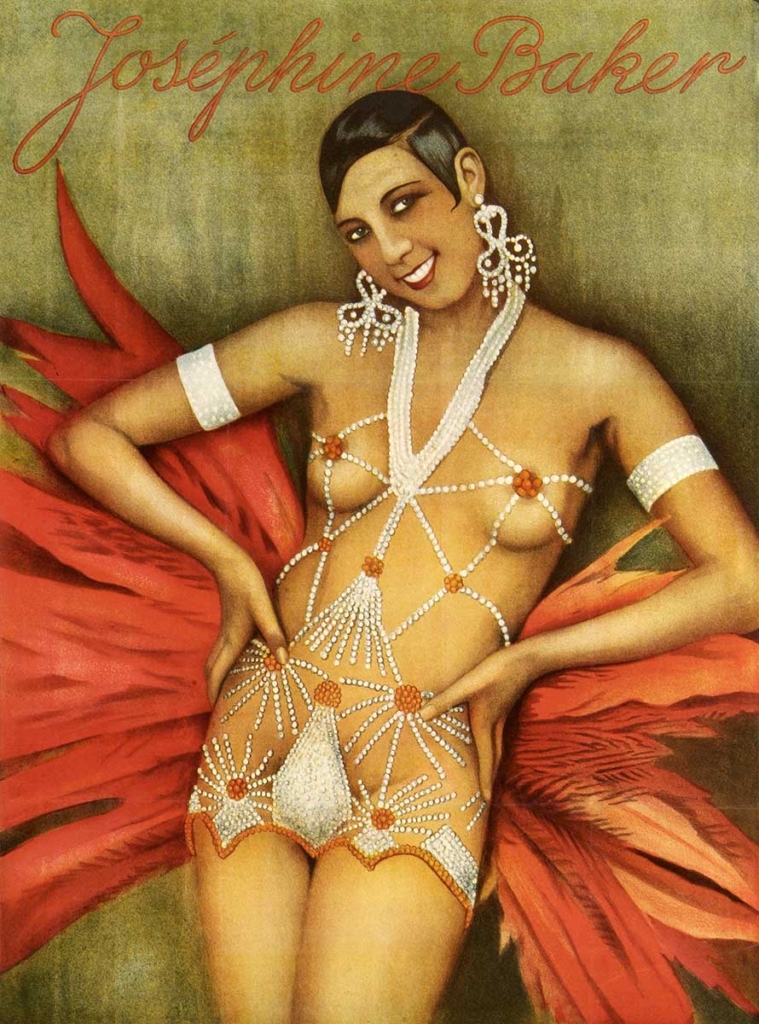 Joséphine had moved up in the world. For her next Folies in Spring 1927, she insisted her bananas be encrusted with diamante. Between 1928 and late 1929 Baker performed in 24 cities, all over Europe and Latin America, travelling with 137 costumes, 64 kilos of face powder, 196 pairs of shoes and 30,000 publicity shots. She performed three times a day in every city, took singing and dancing lessons, employed tutors for French and English and outgrew the flashy Pepito. While on tour she started a relationship with a Swiss architect, Charles Edouard Jeanneret, Gris who was soon to make a name as Le Corbusier. She acquired a pet cheetah, which she led about the streets on a lead and a gem-encrusted collar. Huge crowds followed, "Belle Joséphine, brave Joséphine!" they yelled.
In 1936 she returned to the US so star in Ziegfeld Follies on Broadway. Time magazine described her as a "Negro wench … whose dancing and singing might be topped anywhere outside of Paris" while most other reviews were worse. To add to the insult, New York's St Moritz Hotel insisted that she enter via the service entrance so as not to anger other guests. Baker returned to Paris in 1937, married the French industrialist Jean Lion, and, appalled by the US and its racism, became a French citizen.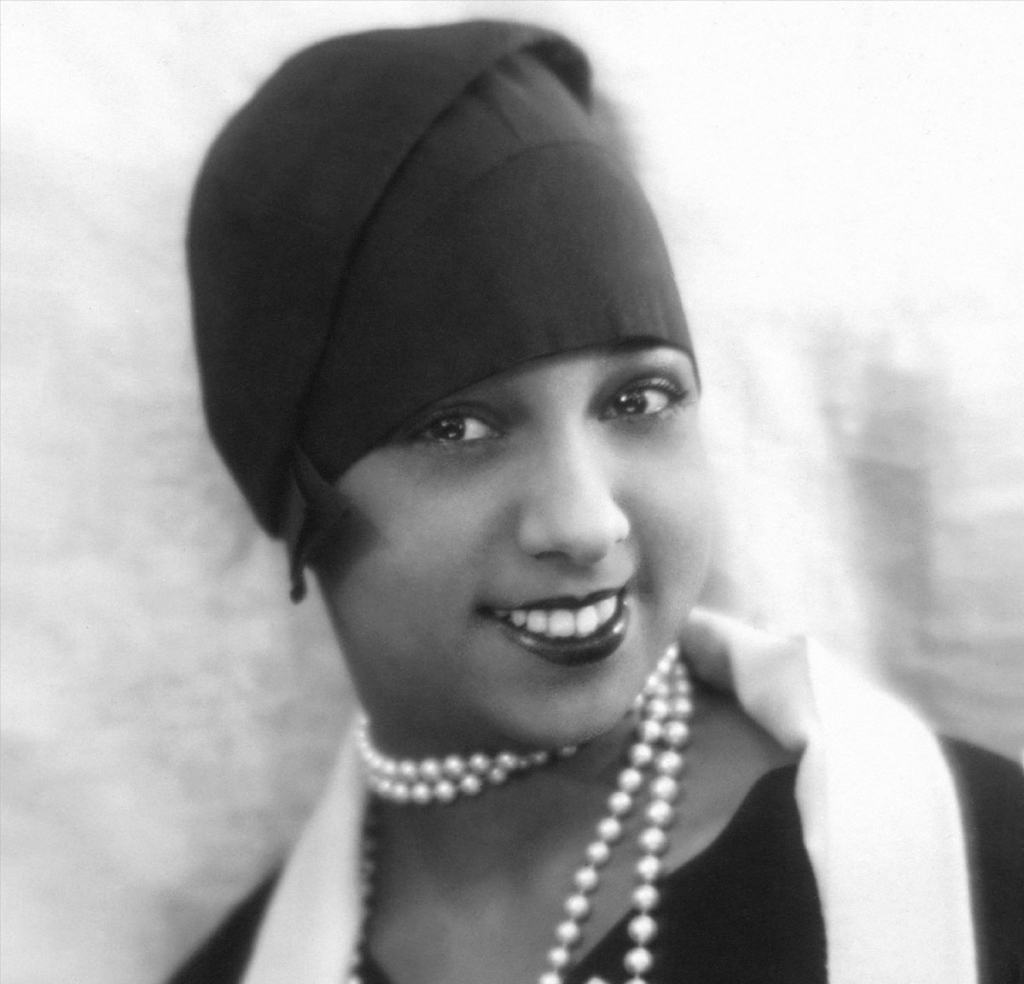 On her travels the world Baker had adopted a total of 12 impoverished children, but with little thought as to how they would readjust from their homes in Asia, Africa and South America. Her only experience of a mother had been her own and she thus turned from a loving mother to a vengeful harridan overnight while tutors, nannies and domestics were fired on a whim, leaving the children confused and unsettled.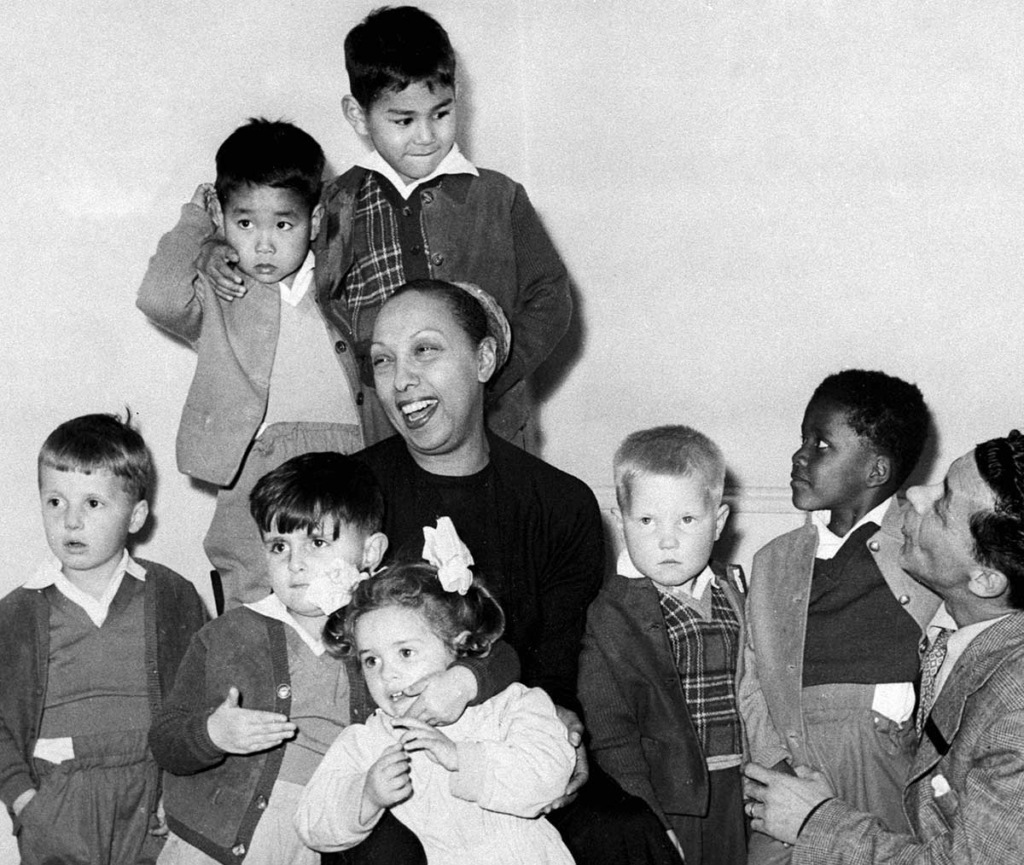 Nevertheless, unlike many rags-to-riches celebrities, she made up for her failings and left behind the reality that an uneducated black ghetto girl and dancer could conquer the grooviest most sophisticated city in the world and become a household name, as well as making indelible mark on global culture. Paris named the Place Joséphine Baker after her and Channing Avenue in her birth town of St. Louis was renamed Josephine Baker Boulevard. Joséphine Baker died aged 68 and after the funeral in Paris was buried in Monaco Cemetery.
Joséphine Baker, 3rd June 1906–12th April 1975