We are making a stunningly generous offer to entice new subscribers to our magazine. For the ridiculously modest fee of £4.00, you will receive four quarterly editions of The Chap Magazine for just £1 each.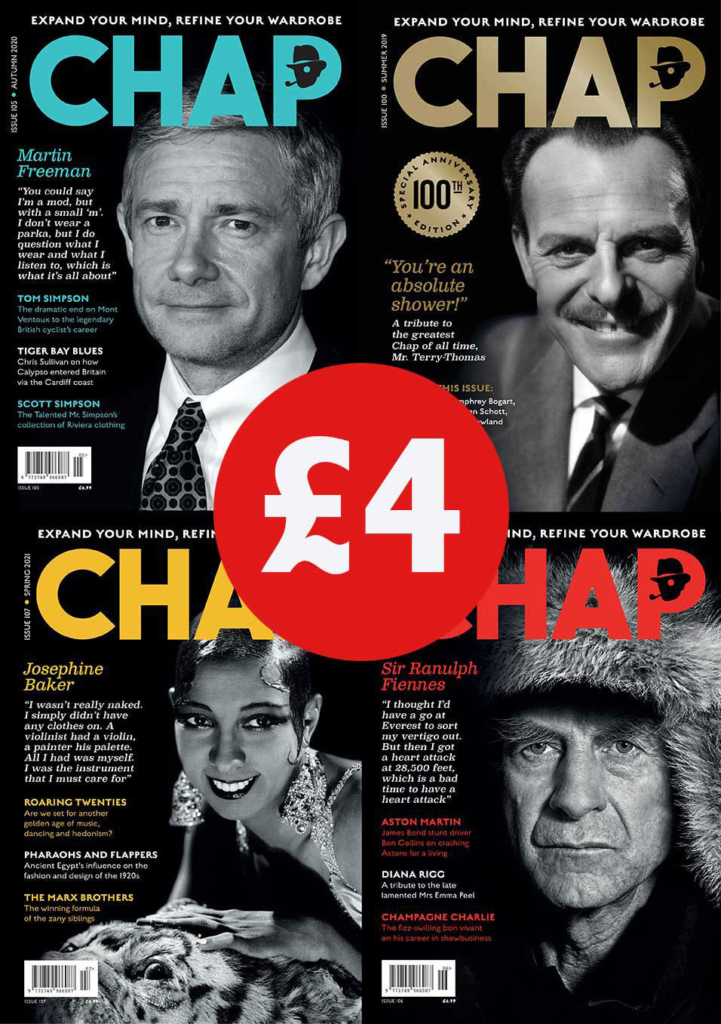 You can claim this offer immediately by visiting our Subscriptions Page and using code 4CHAP when prompted to enter a promotional code. You can specify which issue you wish to commence with, and three more quarterly editions will arrive thereafter, all priced at a mere one pound each. Subscribers outside the UK may also take advantage of this offer, with only the addition of international shipping costs. Simply specify your country to reveal the price of postage.
Should you find that The Chap is not to your taste, you may simply cancel the subscription after one year and no more will be said on the matter. Should you find our quarterly collection of historical fashion features, stimulating interviews, amusing quips, contemporary photoshoots, cocktail recipes, sartorial advice and motoring features precisely what you need more of, then your subscription will continue at the normal quarterly rate of £24.00 per annum via Direct Debit.
If you simply cannot wait before feasting your eyes on a whole year's worth of Chaps, you may purchase the four most recent editions as a bundle for £20.00, by visiting our Back Issues page.