CHAP Spring 22 is a colourful celebration of remarkable women.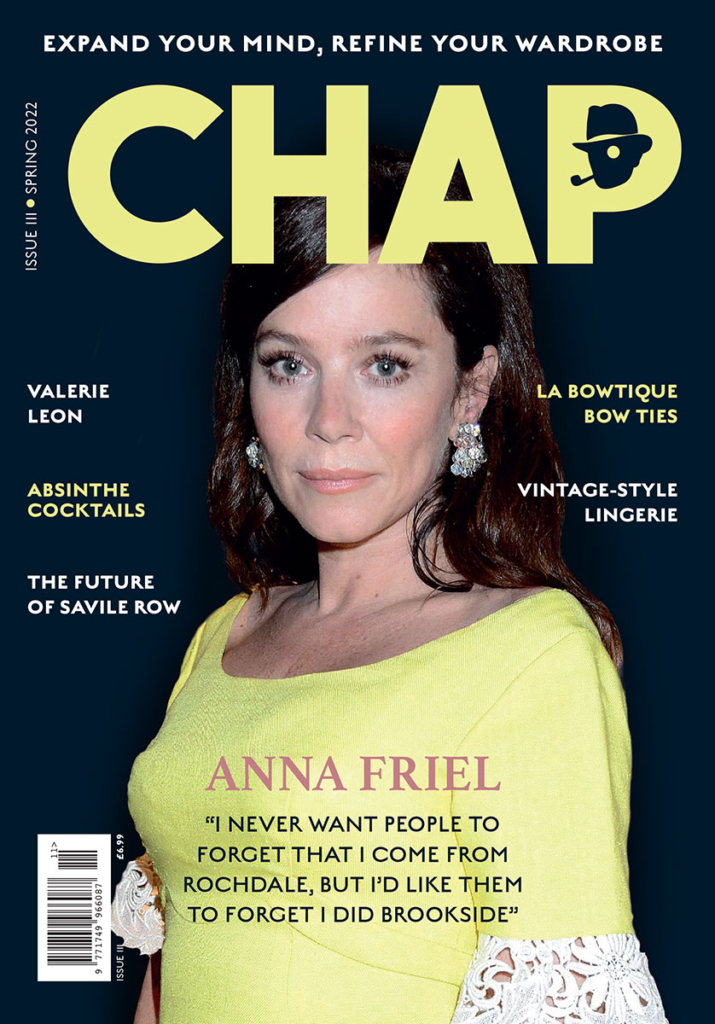 After five years with a monochrome cover, The Chap has moved into the technicolour age by adding full colour to the cover of our next edition. CHAP Spring 22 will be a celebration of women, from eccentric lepidopterists and Formula 1 racers of history to present-day doyennes of fashion, acting and the arts.
Our main interview is with Anna Friel, who discusses rising through the ranks from Brookside to starring alongside Susan Sarandon in US country music saga Monarch. We also meet Katie Thomas, founder of retro-style lingerie brand What Katie Did, to find out about her links with the fetish scene and what she thinks about the future of the vintage scene.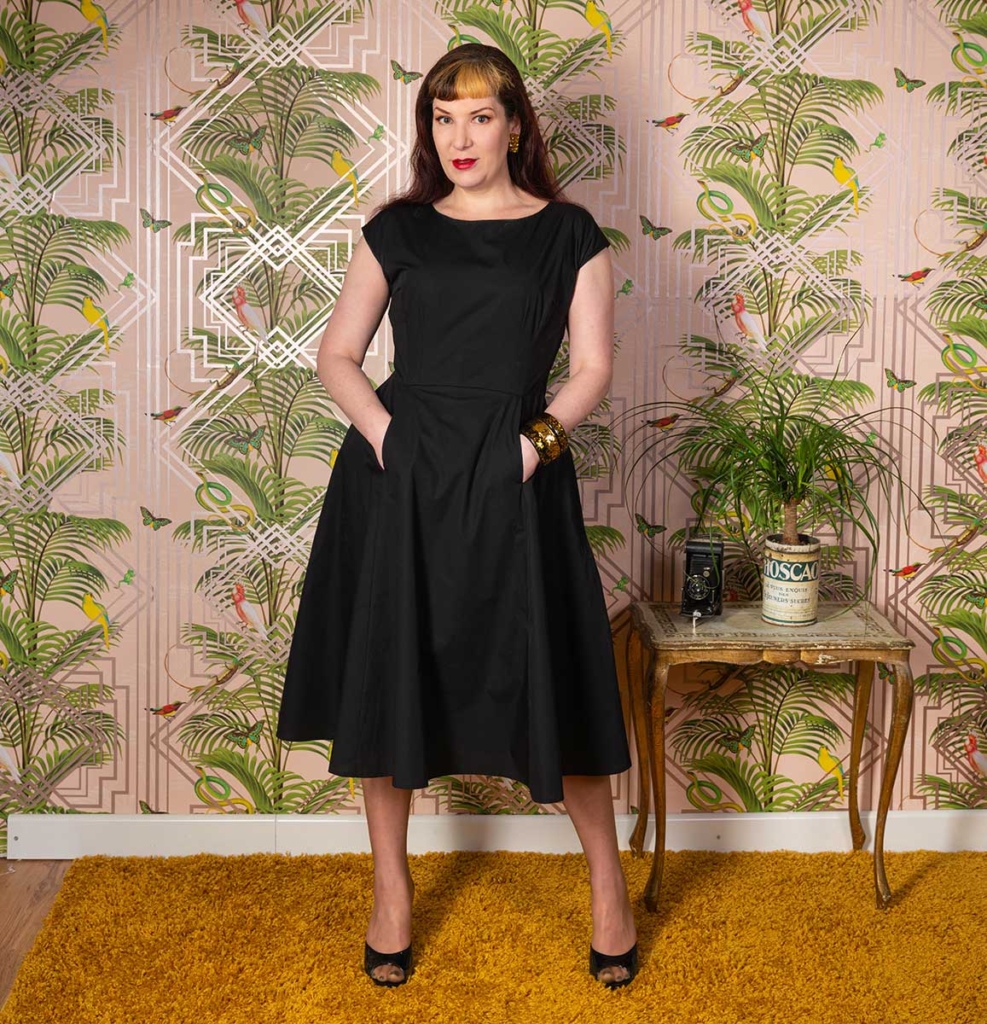 Sartorial features include a visit to bespoke tailors Pratt & Prasad, to chronicle their making of a two-piece suit for Mr. Temple, while David Evans of Grey Fox Blog considers the future of Savile Row. Meanwhile, we present the photographic results of an evening in the Club Room at Huntsman, in the company of Mickael Korausch, maker of bespoke bow ties at La Bowtique.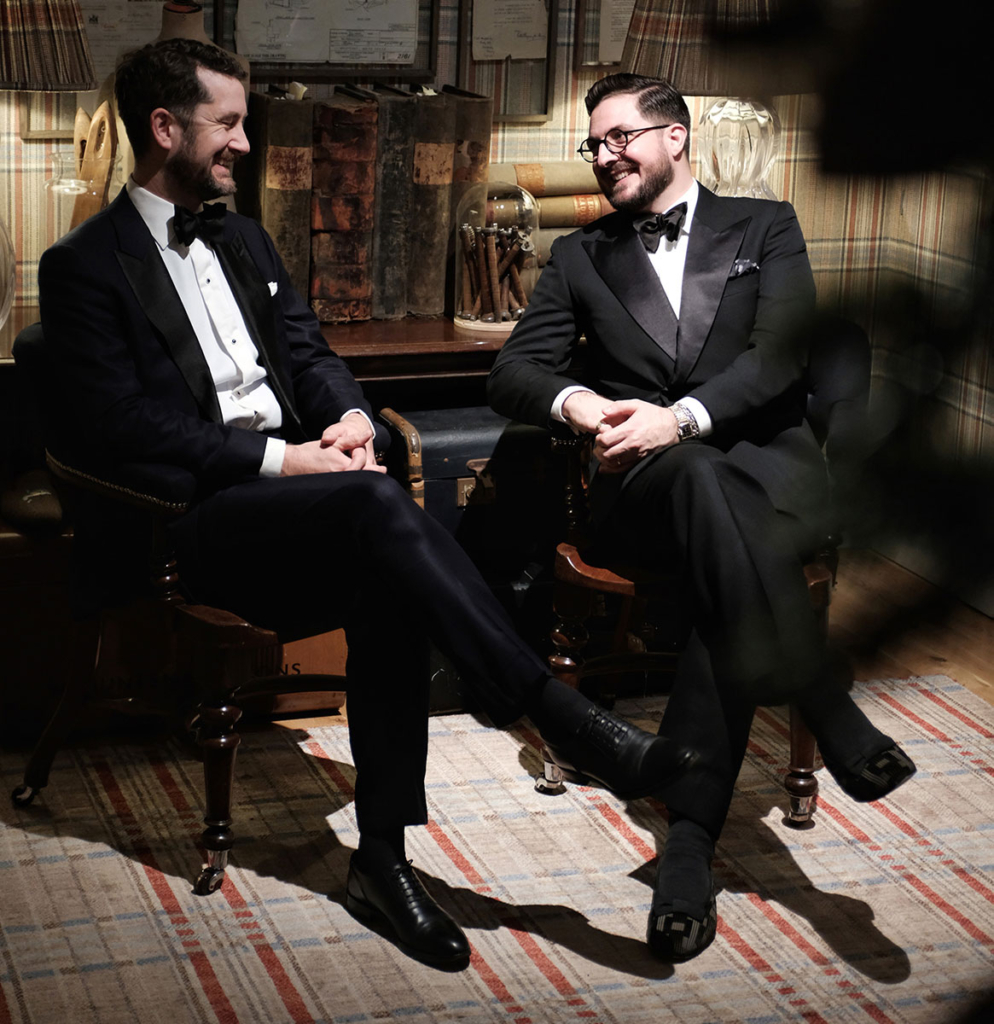 Our new Motoring section includes a tribute to Maria Teresa de Filippis, Formula 1's first racing heroine, as well as the story of how the Ford Mustang became such an iconic American 'muscle car'. Food & Drink looks at how to use that dusty old bottle of Absinthe to make some splendid cocktails, and what fiery snacks to serve with them.
Valerie Leon starred in virtually every cult film and television series of the 1960s and 70s, including two James Bond films, The Persuaders!, The Avengers, Revenge of the Pink Panther, several Carry On films and Hammer Horror's Blood From the Mummy's Tomb. She spoke to The Chap about being caught in bed with Sean Connery (on set) by his wife, and being kissed by Roger Moore unexpectedly in The Persuaders!
Further remarkable women include Margaret Fountaine, the 19th century Lepidopterist who scoured the world for every species of butterfly, and managed to break a few male hearts along the way, from Tuscany to Damascus. Then it's over to Paris, to hear the mysterious tale of a perfectly-preserved belle epoque apartment discovered in 2010, and who its dust-covered accoutrements – including a portrait by Boldini – had belonged to nearly a century earlier.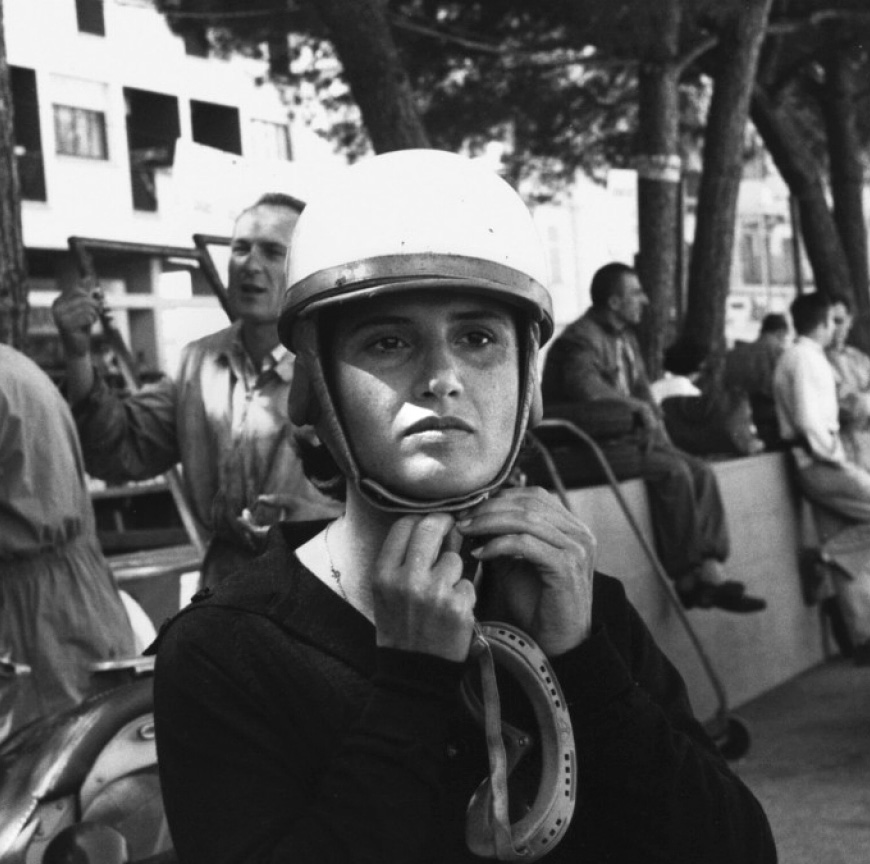 All this plus the hair raising tale of what Henry Morton Stanley did after finding Dr. Livingstone in Africa, A Splendid Isolation Diary from Torquil Arbuthnot, the collection and acquisition of vintage vinyl and readers' attempts to Chapify the great album covers of history.
CHAP Spring 22 is available now and in newsagents on 17th March. All copies bought in the UK directly from the publisher receive a free copy of Strong Words, the magazine about new books edited by The Chap's new literary editor Ed Needham.