Gustav Temple meets the actor whose wide range of roles has included forensic pathologists, serial killer biographers, editors of national newspapers and nearly the landlord of a house full of louche chaps.
You may not recall this, but way back in the early 2000s you auditioned for a part in a sitcom we were developing with French & Saunders. You were to play the louche landlord of a boarding house full of caddish reprobates. Needless to say you'd have got the part, had it been commissioned, but after that we saw you pop up frequently on television screens in other programmes.
Well, then The Chap must have been responsible for the launch of my career in television!
Your first film break, aged 22, was in Mike Leigh's High Hopes. Did you see this as an auspicious start to a glittering career in showbusiness?
That was really early on. I'd lots of small scale touring, fringe theatre above pubs and that sort of thing. The Mike Leigh thing came along and I'd always enjoyed improvising at drama school. The thing about Mike is that he draws on real people for his characters, then puts them on the screen and fits them into the story. I've always enjoyed observing ordinary people and Mike is the best proponent of that. Kings Cross was so different in the 1980s. The one little bit of a building where we filmed it has now been preserved within the architectural design of the area, so you can still see a little bit of High Hopes in modern-day Kings Cross.
You then appeared in the James Bond film Tomorrow Never Dies in the year of Tony Blair and Cool Britannia. Did you find yourself thinking, things can only get better?
I suppose that was a fascinating time, Cool Britannia and everything. I was only in a few scenes of that film with Hugh Bonneville and Brendan Coyle, we were all in the same type of scenes. The boyish side of me was quite excited to see it on screen, with the classic James Bond opening titles, and thinking, gosh, I'm actually in it.
After a lot of television work – which we'll come to in a moment – you appeared in 66, one of my daughter's favourite films. Would you agree that this is the sort of film that the UK used to produce in abundance but now sadly only rarely?
Yes, it's a wonderful story, based on the experiences of the writer/director. It was his story, getting into the World Cup final in 1966. Really he was ahead of his time, with the whole globalisation thing that's happened since then. My character was like the Amazon of its time, the big supermarket trying to take over the local corner shop. I played a lot of those little men, (a) because I'm quite little, and (b) because I was brought up in Hounslow, which has got is own unique accent. I find those little man throwing their weight around characters interesting.
The film reminded me of the golden age of British cinema, even some of the kitchen sink dramas of the 1960s, the sort of films that rarely get made here any longer.
Yes, I was inspired by things like Play for Today and Abigail's Party and the early Alan Bennett plays. Talented actors like Jonathan Pryce were on the television. They were plays that happened to be on the television. It was nice to see that intelligent detail of character and dialogue. Television has become a lot more filmic, with fast editing and a higher quality visual content. If you look at things like Line of Duty, they'll have these 15-minute scenes of dialogue, and you think, how did they get that one past the script editor? It's nice to watch something like 66 where the intimacy of the story really connects with audiences.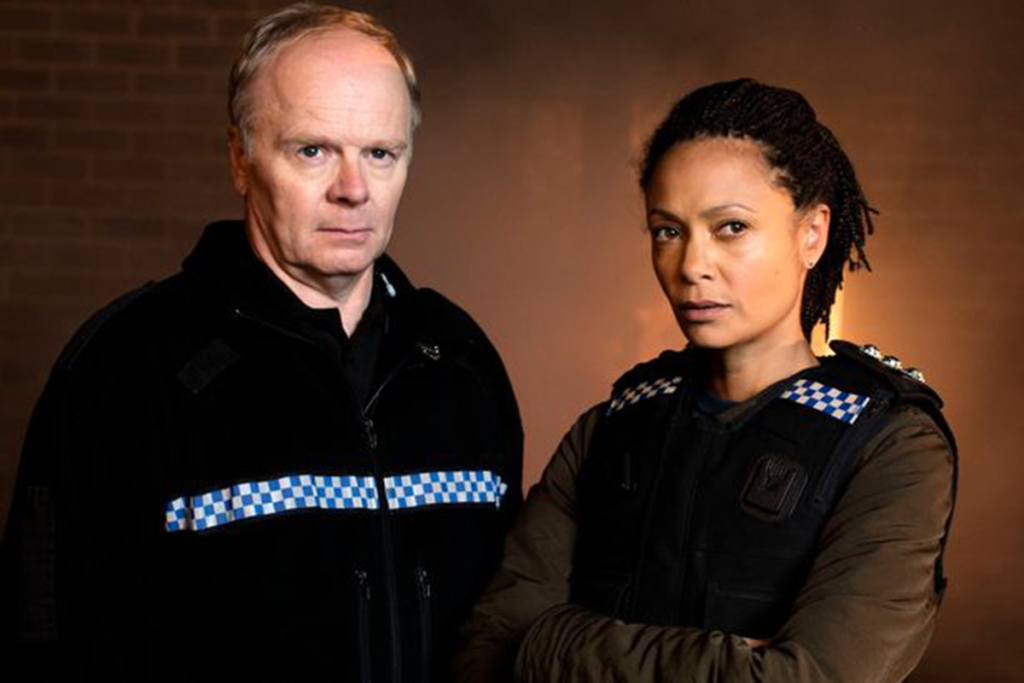 I was delighted to see you in a principal role in series 4 of Line of Duty. What was it like working with the great Jed Mercurio?
Jed's a bit of a phenomenon and a polymath. He trained as an RAF pilot and he's got quite a brilliant mind. I really enjoyed working with him. Making those programmes is like a dramatic version of W1A (a BBC comedy series about itself, penned by John Morton). You're really a slave to the writing. Line of Duty is quite flat and fast, you don't do too much acting. It's the dialogue and the plot that's driving you forward, and that's why 15-minute scenes can hold, because that one scene flips the whole story upside down in one sentence. The same with W1A, the writing is so sharp that you don't want to get in the way of it. Jed Mercurio and John Morton and are flipsides of the same coin. I've learned over the years that I can occupy both the drama and the comedy element of their type of writing.
Looking at your television credits, you seem to hop comfortably from cosy sitcom characters to hard boiled criminals and police officers. Do you enjoy this rather large range, not to mention your penchant for playing historical characters?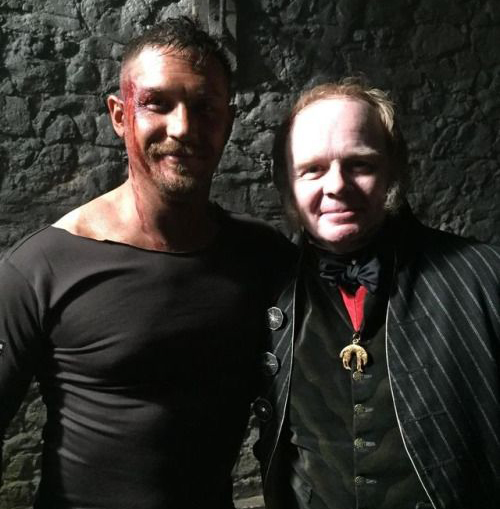 Also in Taboo, playing Solomon Coop, he was a nasty piece of work. There is a relish in those kinds of characters, and it all comes from observing people and working a lot in the theatre. I've been able to draw on all those things for parts like that, which makes me feel like a genuine character actor.
Tell us about the role you play in Around the World in 80 Days. All I've been given is a tantalising set of photos of you with some impressive mutton chop whiskers.
The scale of it is mouthwatering. I play the father of an invented character named Abigail and she wants to go around the world with Phileas Fogg but I want to stop her doing that. Then it turns out that I'm a more complicated character than you might think. Fortescue himself was an adventurer when young, so why should he stop his daughter doing it? So there is a sort of classic father-daughter relationship.
It wasn't in the original novel and gives the story more depth and substance. There are lots of tangents going off from the novel that bear fruit and it's a wonderful adventure across the globe. Perhaps it's more modern and complex than the original novel, and of the previous adaptations. The world has changed so much since we started filming.
These long television adaptations have enabled great novels, Dickens for example, really to be explored properly on film. Especially as Dickens wrote weekly episodes in the first place, it works when translated to the screen. When you take a classic book like Around The World in Eighty Days, you're able to breathe and take your time to really explore it.
Would you agree that David Niven, who starred in the 1956 version of the book, was in a class of his own, rather than being just another cinema actor?
I remember seeing him on Parkinson. He was so urbane, so effortless. Sometimes actors try too hard, but he's got this easy assurance of a great storyteller, and this wonderful gentle way of telling stories and being entertaining. He wasn't just well connected, he was part of Hollywood and knew all the film stars of the time. He was our access to it. He takes you to the exotic, to somewhere different. He had a rather wonderful moustache, didn't he? You'd imagine he was always immaculately dressed.
There is a general view these days that actors are not generally the best dressed bunch. They wear all the nice clothes on set and then are seen loitering about unshaven in hoodies. Would you agree with that?
I remember going to watch a press thing for a new comedy film. These two guys were promoting it on Good Morning Britain, and one of them was fairly well dressed but the other looked like he had literally just got out of bed. Towelling shorts and a T-shirt. I thought, why not make an effort? What are you saying by not putting any nice clothes on?
I like my clothes a lot, and when you wear clothes you make statements. If you choose not to make an effort, that in itself is a statement. I think, well why not? You can express your personality in what you wear. Even if you want to fit in, you can express that in clothing. Recently there's been this great push for better menswear and it's all out there.
Actually, we started it!
Yes, your magazine has become a kind of touchstone for style. I really enjoy evening wear. I don't do many photo shoots but I did one for Harrods Magazine in clothes by Bruno Cucinelli. It was rather extraordinary gear and hugely expensive. I probably looked the best I've ever looked. It was a twist on the traditional with a pleated shirt. There was no bow tie, it wasn't formal evening wear. Even Dunhill have recently really gone for it, almost wraparound double-breasted jackets. When I was at RADA you had to have evening wear. You had to buy separate collar, collarless shirt, studs, cufflinks, the whole thing. That's what you'd need to wear for things like Chekhov. Since then I've always had this eye out for all the paraphernalia of evening wear. I've got some from Drakes, Richard James, some nice Turnbull & Asser ties.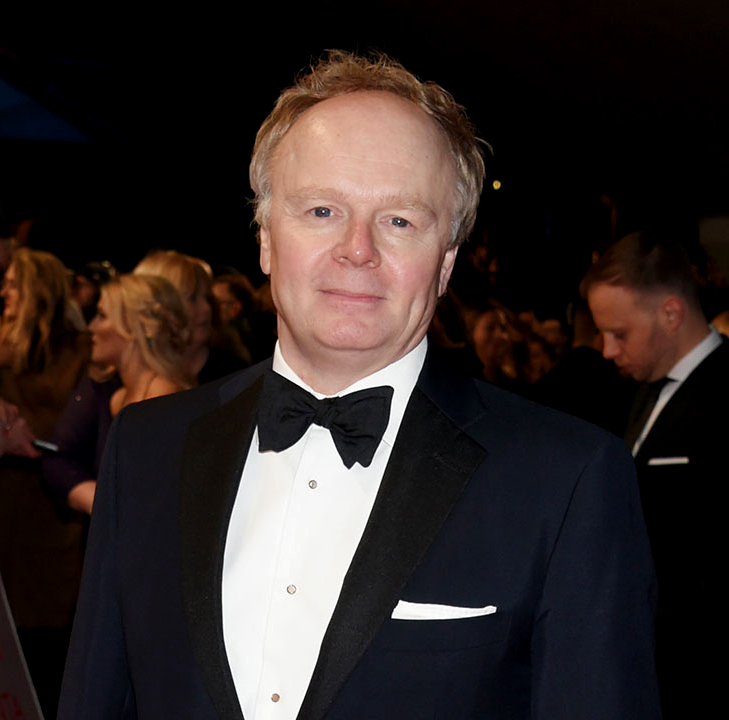 If you had to attend a formal black tie event, what would you put together?
I've got a Richard James classic blue dinner jacket. I got talking to a stylist who suggested I went to the Burlington Arcade for some accessories. New & Lingwood, all those little gentleman's shops. Also a few suits from Chris Kerr, the Soho tailor. Drakes is quite formal but with a bit of colour, I've got so much stuff from there.
What sort of shoes would you wear with black tie?
In terms of shoes, I do like George Cleverley. For The Crown premiere I wore a very dark blue tuxedo, so I went for a very dark brown shoe. It's got a little bit of work on it, hole punching and stuff, but it's on a classic last with a slight point which I really like. It's also quite a delicate shoe, dare I say with a bit of daintiness, which goes well with the formal design.
This interview first appeared in CHAP Winter 21