This year marks 70 years since The Queen acceded to the throne. But what did her Majesty wear on the day of her coronation at Westminster Abbey on 2nd June, 1953?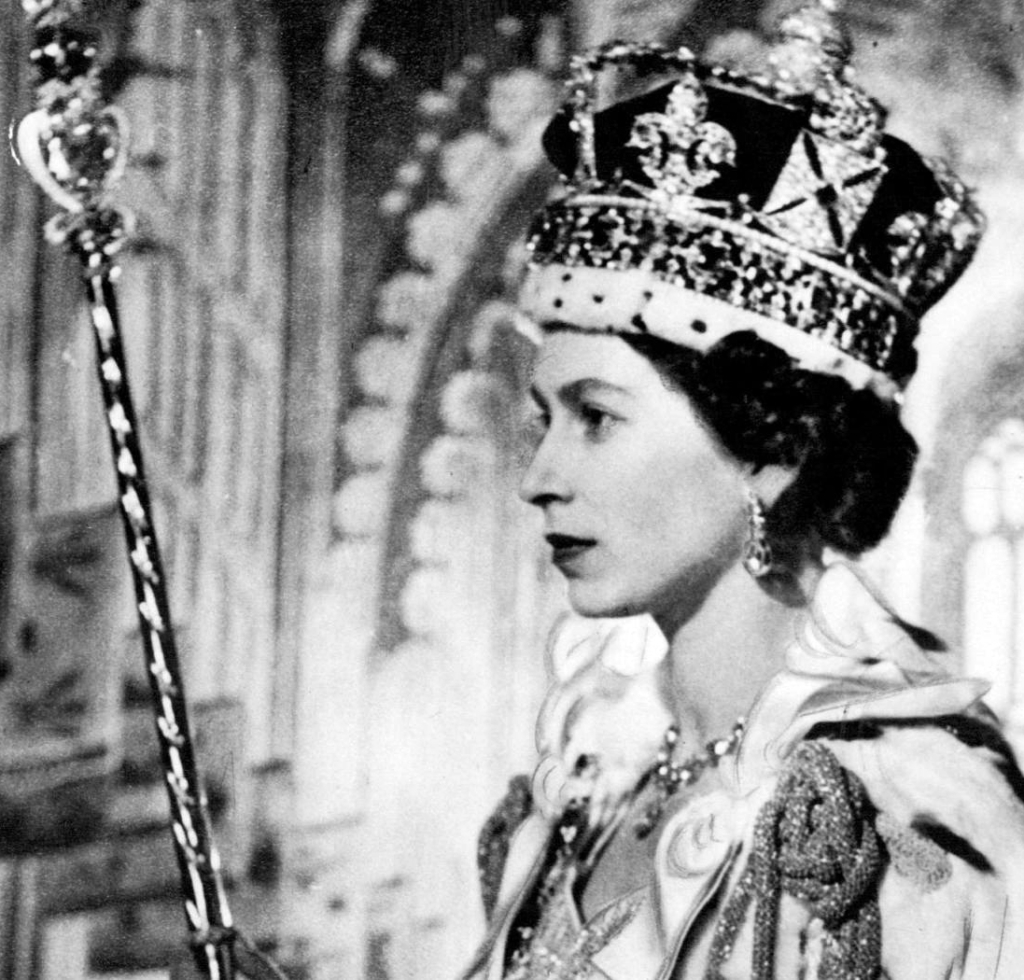 The Queen's Coronation dress, made of white satin and embroidered with the emblems of the United Kingdom and the Commonwealth in gold and silver thread, was designed by Norman Hartnell. During the investiture, The Queen first put on the Colobium Sindonis, a loose linen-lawn garment, and then a robe of cloth of gold called the Dalmatic or Supertunica. Finally, The Queen put on the Robe Royal, a stole and cloth of gold, and received the orb, the coronation ring, the glove and the sceptre.
On her way to the Coronation, she wore the George IV State Diadem, the crown depicted on stamps made in 1820. During the corononation itself, the St. Edward's Crown, made in 1661 of solid gold and weighing four pounds 12 ounces, was placed on the head of The Queen. The St Edward's Crown was made for the coronation of Charles II, to replace the mediaeval crown melted down by parliamentarians in 1649 after the execution of King Charles I. The Coronation ring, known as 'The Wedding Ring of England', was placed on The Queen's fourth finger of her right hand.
Upon her return to Buckingham Palace, the newly crowned Queen wore the Imperial State Crown, made for the Coronation of King George VI in 1937, replacing the crown made for Queen Victoria in 1838. The Queen also wore the newly-made Purple Robe of Estate, with the embroidered cipher of The Queen and a border of wheat ears and olive branches. The Queen wore the Imperial State Crown and the Royal Robes to greet the cheering crowds from the balcony of Buckingham Palace.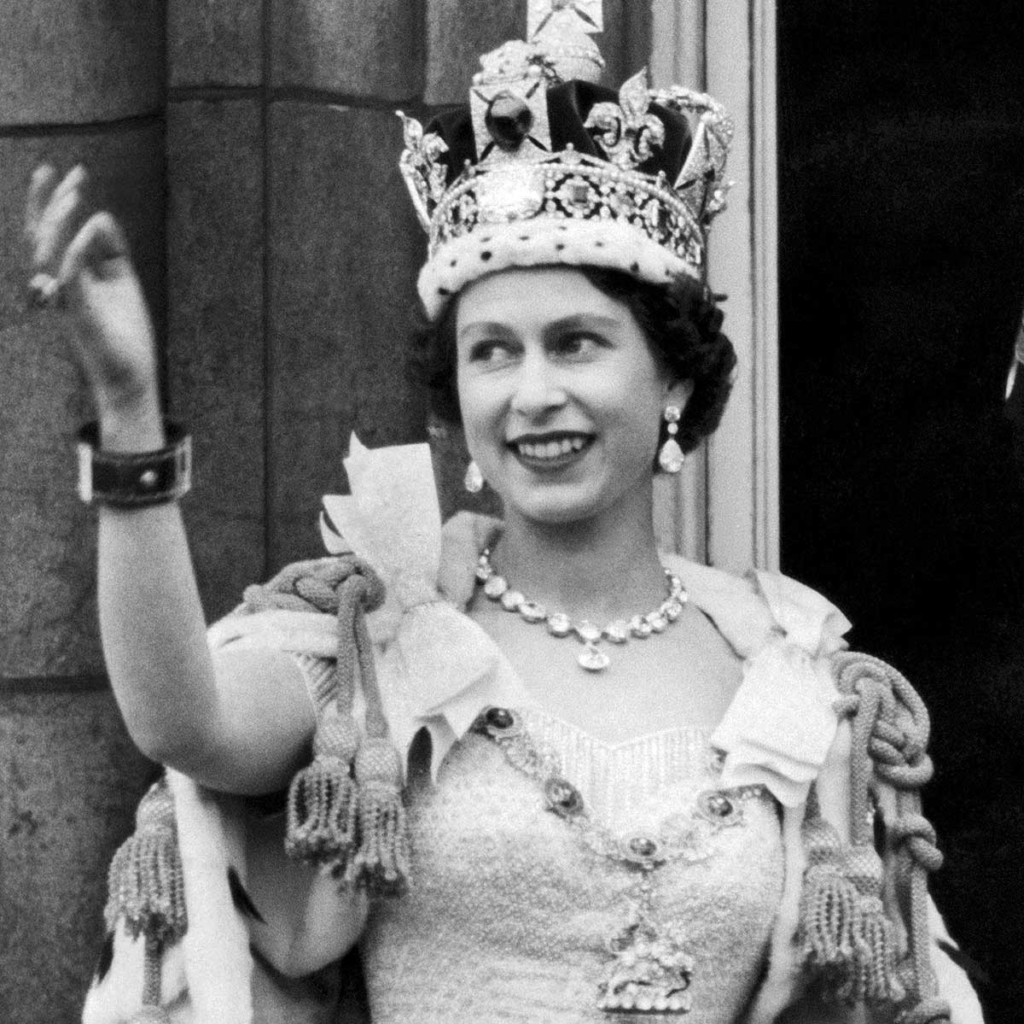 Then she went inside to put her feet up after a long, hard day. She probably requested the first of many gin and Dubonnets, her favourite tipple, that she would consume throughout her 70-year-reign. Cheers, Your Majesty!