All adverts to be supplied in:
• CMYK
• 300dpi high resolution
• Press ready PDF, TIFF or JPEG
• Trim marks and 3mm bleed to be added to full page and double page spreads only.
• Please consider a 'Type Area' for live matter and type safety by allowing a 10mm margin from the trim for full page
and double page spread adverts. A 40mm gutter margin for double page spreads should also be applied to avoid any loss of content in the spine.
• Please label your Advert file clearly with your company name so it can be located easily amongst our other advertisers.
• Send your Advert to: rachel@thechap.co.uk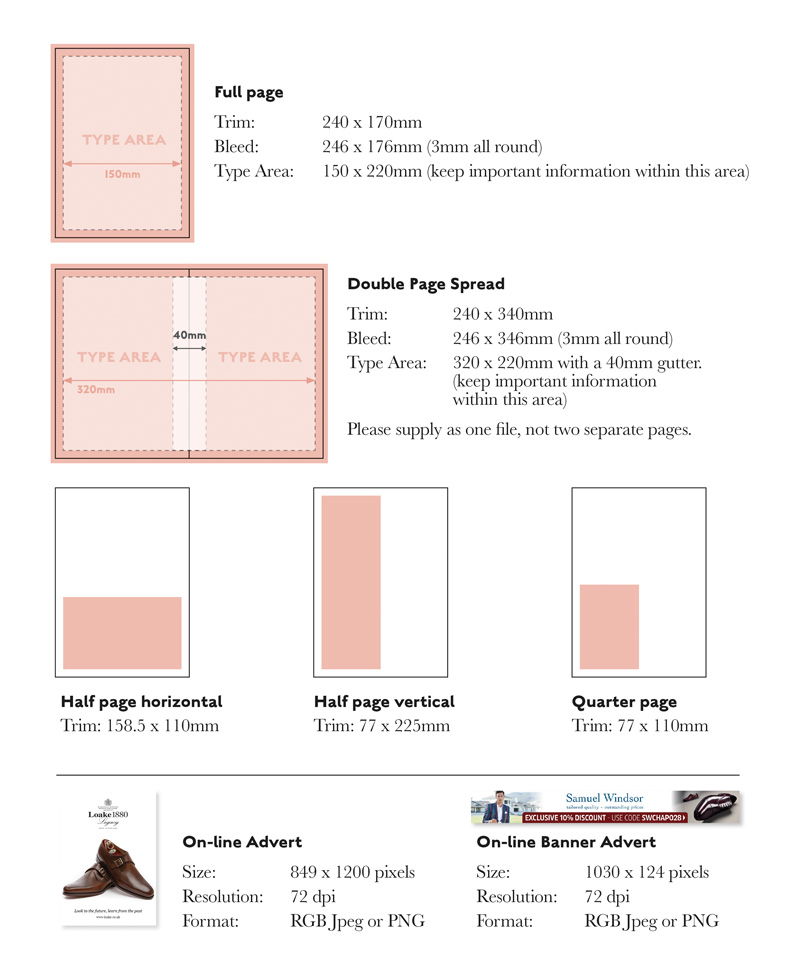 Ad Templates
Should you require an Indesign, Illustrator or Photoshop template to help you set up your advert, then please email rachel@thechap.co.uk
Don't have the know how to create an Ad?
We offer a graphic design service for customers whose advert is not already available. This incurs an additional charge of £35.
If your artwork needs to be created or adapted by our Graphic Designer, please allow an extra 4 days before ad copy deadline. All artwork needs to be approved by you before we can go to press.
To discuss your advert, or any artworking queries, please contact:
Rachel Barker on 07813 888 461 or email rachel@thechap.co.uk