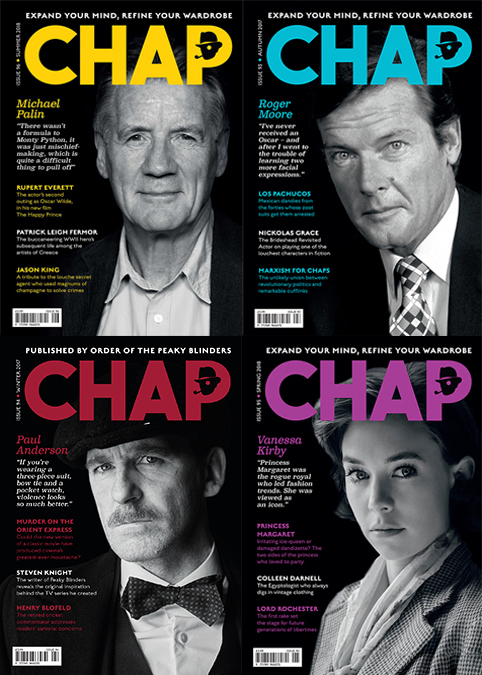 Visit our Subscriptions page to view special offers and ways to contact our subscription department.
Purchase the digital edition here: issuu.com/thechap
Other ways to subscribe:
By Royal Mail. Send a cheque or postal order payable to "The Chap" to The Chap, Warners Subscription Services, West Street, Bourne, Lincs, PE10 9PH.
By telephone. Simply call 01778 392022 and have your credit card details at the ready.
When you take out a new subscription, you will receive the issue featured on our Latest Edition page. If you would prefer to receive the subsequent issue, or have any other questions, please drop us a line at thechap@warnersgroup.co.uk or call 01778 392022.
Back issues from the last two years may be purchased from back issues