Gustav Temple meets Katie Thomas, founder and doyenne of vintage-style lingerie brand What Katie Did, champion of the vintage scene and the pioneer for a retrospective revolution in ladies undergarments. This interview first appeared in CHAP Spring 22.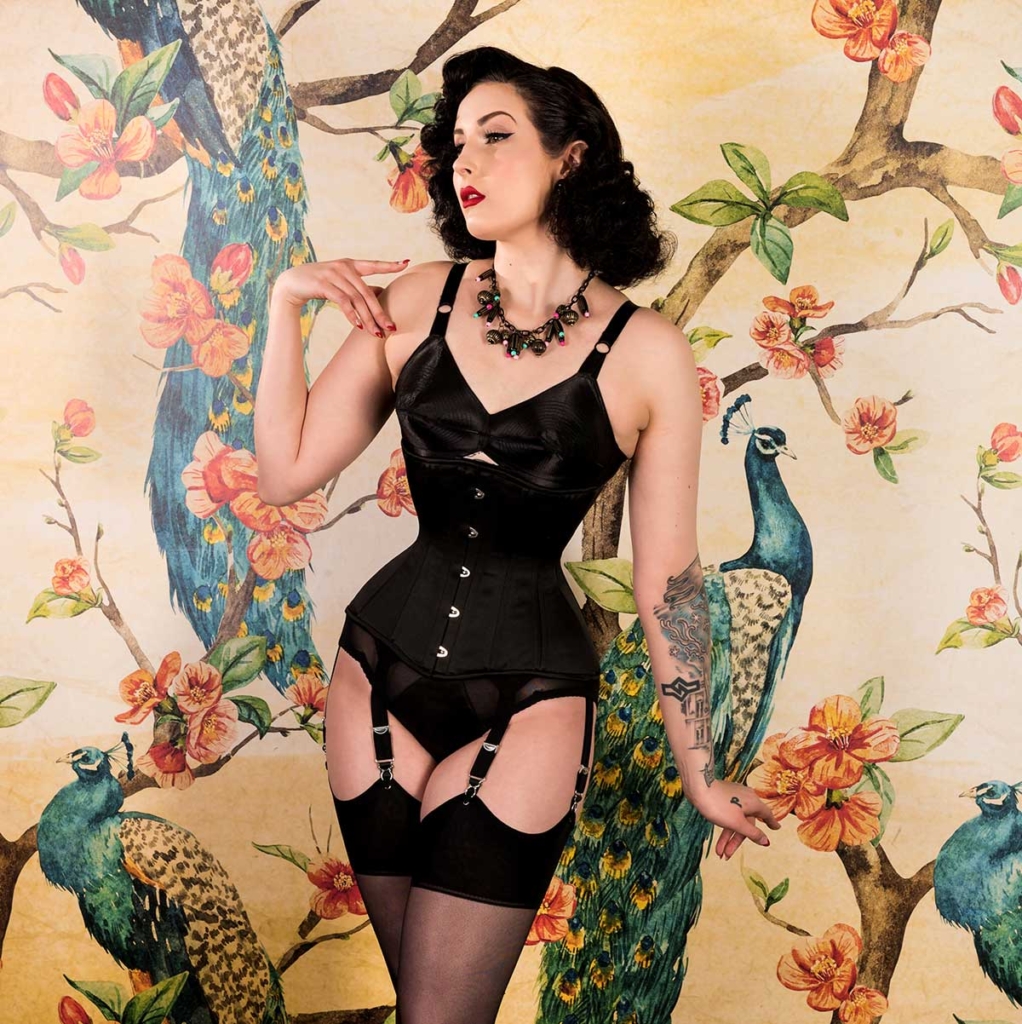 How did it all start for What Katie Did?
In the mid 1990s, I started collecting pieces of vintage lingerie, mostly from Portobello Road Market. While it was still common to find affordable 1950s fashion in the 1990s, finding the right lingerie or seamed stockings was a lot harder – and that's without the rather icky factor of wearing a dead old lady's lingerie! This led to me starting up a tiny website selling 1950s style seamed stockings and reproduction lingerie.
What was the initial response from the public when you launched your 50s-style lingerie?
To begin with, I just sold stockings from a shop in Camden market and the response was fine, as Camden was and is an alternative market. It wasn't until we started selling lingerie and doing shows that we had more of a response: a very split response. People either loved what we were doing, or would point and laugh at the 'granny knickers' and 'Madonna bras'.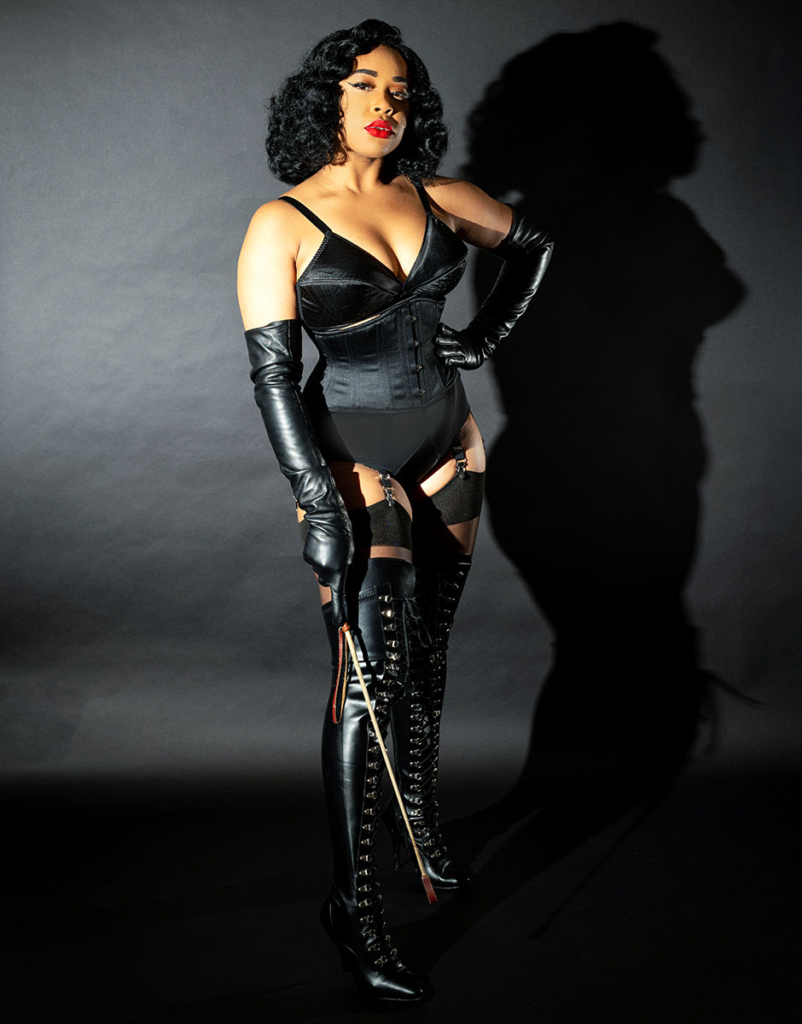 Your background in the fetish scene is well known. Do you see yourself as a kind of bridge between an extreme club scene and more mainstream shopping habits?
It is really interesting you should bring this up, as in the mid 1990s the fetish club scene was all about latex (or rubber as we used to call it), which, if you haven't worn it, really is the most flattering fabric to wear. It smooths and cinches and it comes as little surprise that back in the 1950s, mainstream lingerie brands did make everyday girdles in latex as well as elasticated fabrics. From a psychological point of view, tight fitting clothing, in particular latex, corsets and shapewear, can be calming and comforting, as it gives the wearer a permanent hug (just look at the trend for weighted blankets). While latex isn't practical as everyday wear, shapewear certainly makes a more durable alternative. I guess you could say that What Katie Did bridges the gap between fetishwear and Spanx!
Your brand's association with the vintage scene is very strong. Do you think the vintage craze shows any signs of coming to an end, having been around since the 1980s?
I remember somebody asking me what I'd do when the vintage craze ends, but that was about 15 years ago and since then it's grown immensely. There are other more commercial vintage reproduction brands that have moved into the 1960s and 1970s, but by remaining in the 1950s (or the Dior years: 1947-57, as I like to call them) it keeps us very special. While we do make a few pieces that aren't 100% vintage inspired, they always have a little detail that is period correct. In the last couple of years we've expanded into clothing, so should the vintage scene become smaller, our product offering is growing so that should fill any gaps.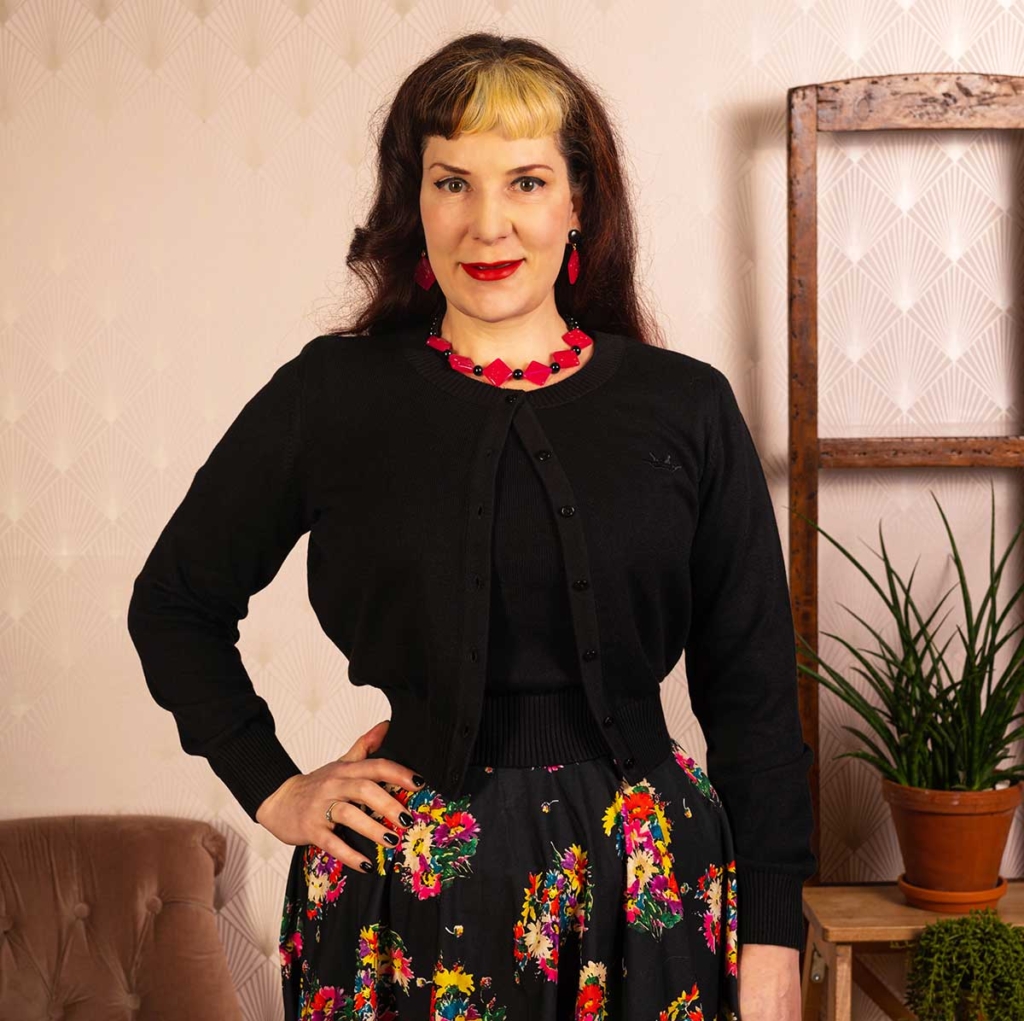 Is the British fascination with vintage clothing actually a form of nostalgia, in the absence of any strong new fashion trends or icons to lead them?
This is another great question, as the lack of fashion trends has really made fashion rather boring. It's really interesting to look at alternative fashion and how it's evolved. It's not just about nostalgia for the 1940s or 1950s, but also the 1970s; punk fashion is in vogue again, with performers such as Youngblud and Machine Gun Kelly are championing looks of the punk era. Since the mid-80s, there haven't been any strong fashion trends for teenagers to be inspired by, which is why perhaps they continue to look to the past.
Are your corsets actually made to change the size of the wearer's waist?
The short answer is that if you were to wear a corset for 23 hours a day, 7 days a week, then yes, over time it would change your waistline. If you then stopped wearing the corset, your waist would slowly return to how it was before. If you were to wear a corset for 8 hours a day, after a few months you might notice that your rib cage tapered a little due to being constantly compressed. This is the main change that happens when you wear a corset. To put it bluntly, the waistline section you're looking to compress with a corset is a mix of fat, organs and muscle, so when you take your corset off, the insides to back to the way they were before (if you do yoga you'll know what I'm talking about here!)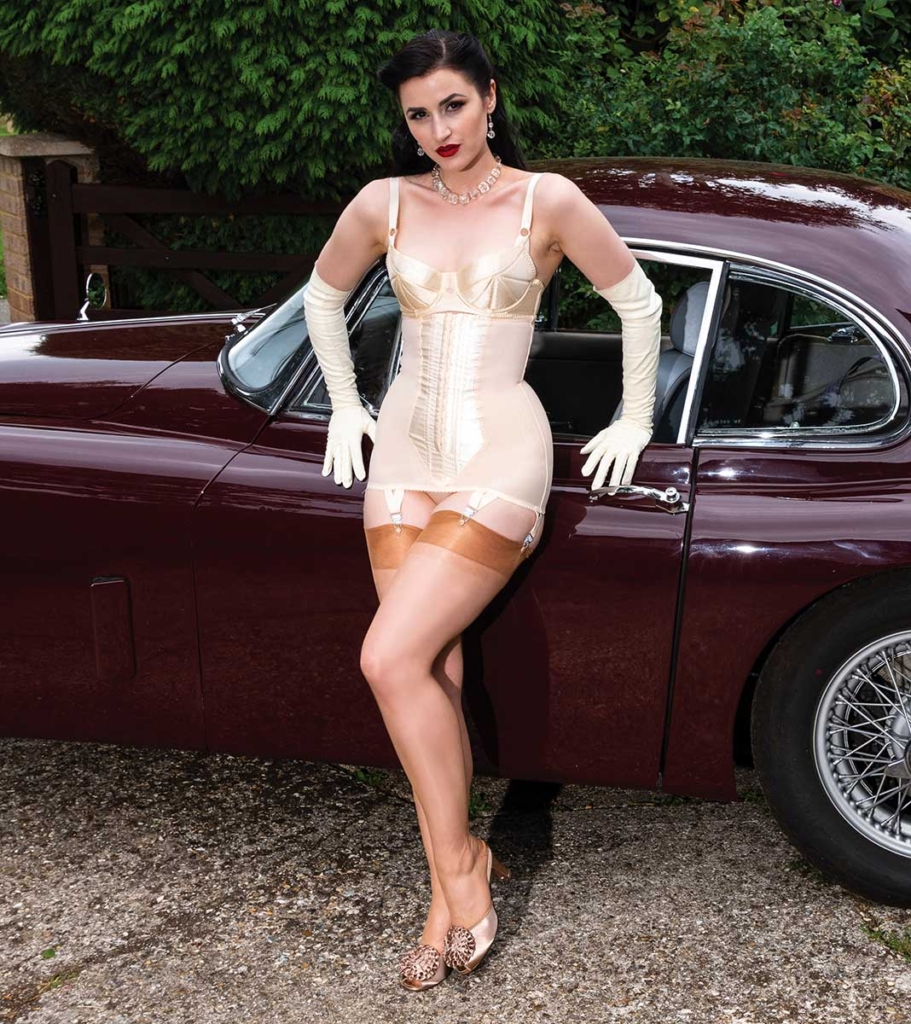 What is the link, if any, between what WKD are doing today and fetish wear?
While fetishwear evolves and goes in and out of fashion, I'm hoping that people will continue to look to the past for inspiration as they have been doing for over a century now. Mainstream designers continue to be inspired by 1950s fetishwear: Schiaparelli have just included several Bullet Bra looks in their Haute Couture Spring/Summer 2022.
The earliest 19th century fetish photography featured corsets and heavily focused on 'conceal and reveal'. This was followed in the 1920s and 1930s with the work of Yves Richard and Diana Slip, and then through to the 1940s and 1950s Irving Claw, who was famous for his lingerie bondage pictures of models including Bettie Page. In the 1960s, as nudity and lingerie became less shocking, fetish wear became more covered-up, with John Sutcliffe of Atomage working with full coverage latex and leather bodysuits. In the 1970s the fetish look went mainstream with punk, which combined the hard looks of Atomage with 1950s corsets, bullet bras and fishnets while Madonna (bless her!) ensured that fetish fashion remained mainstream throughout the 1980s and 1990s.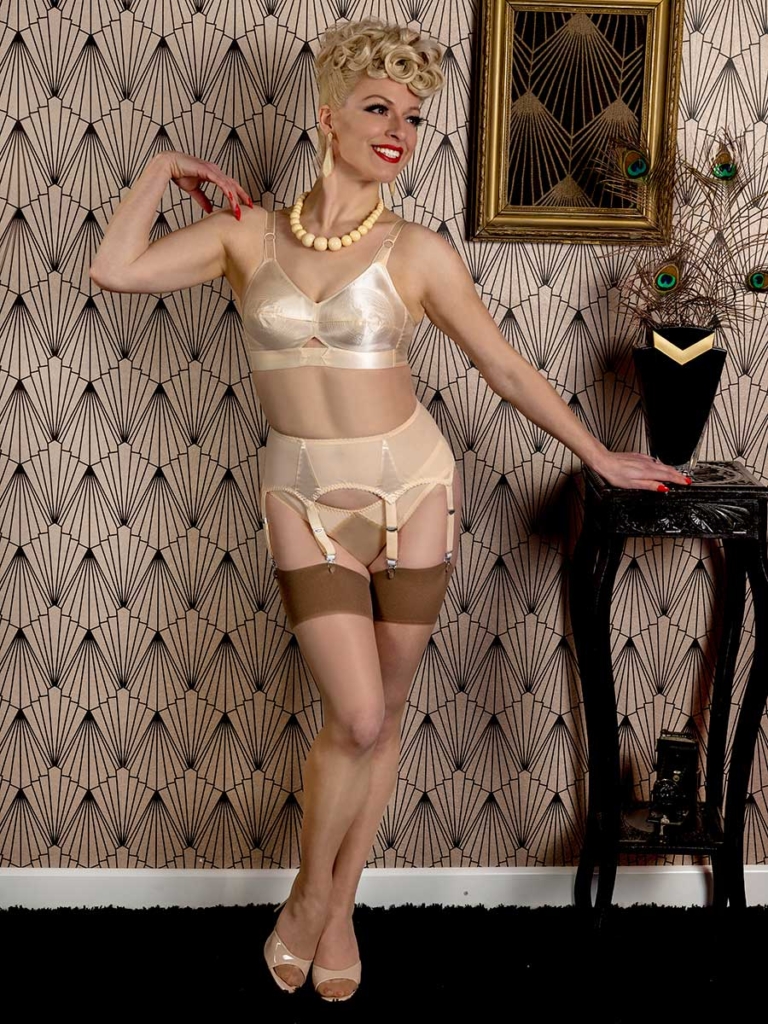 Did you benefit from the revival of burlesque culture in the early 21st century?
The popularity of burlesque certainly did us no harm in the early 2000s. I think there was a time when every burlesque performer owned a pair of our frilly knickers! At that point we were still building up our collection of good quality basics, with a view that performers could accessorise and customize to make our pieces unique to them. There were quite a few tiny indie brands making really beautiful corsets and lingerie with lots of frills and flounces that have disappeared over the years, so I think we probably did the right thing in focusing on fit and classic 1950s designs.
How do you think the public's perception of burlesque has changed, in light of the #metoo movement?
I don't work in burlesque so don't have any experience of the public perception. Due to my work, I do have a lot of friends in the industry and since #metoo there has been a lot going on behind the scenes, and performers have been more open talking about their experiences, which in turn is helping the scene become stronger from a performers' point of view.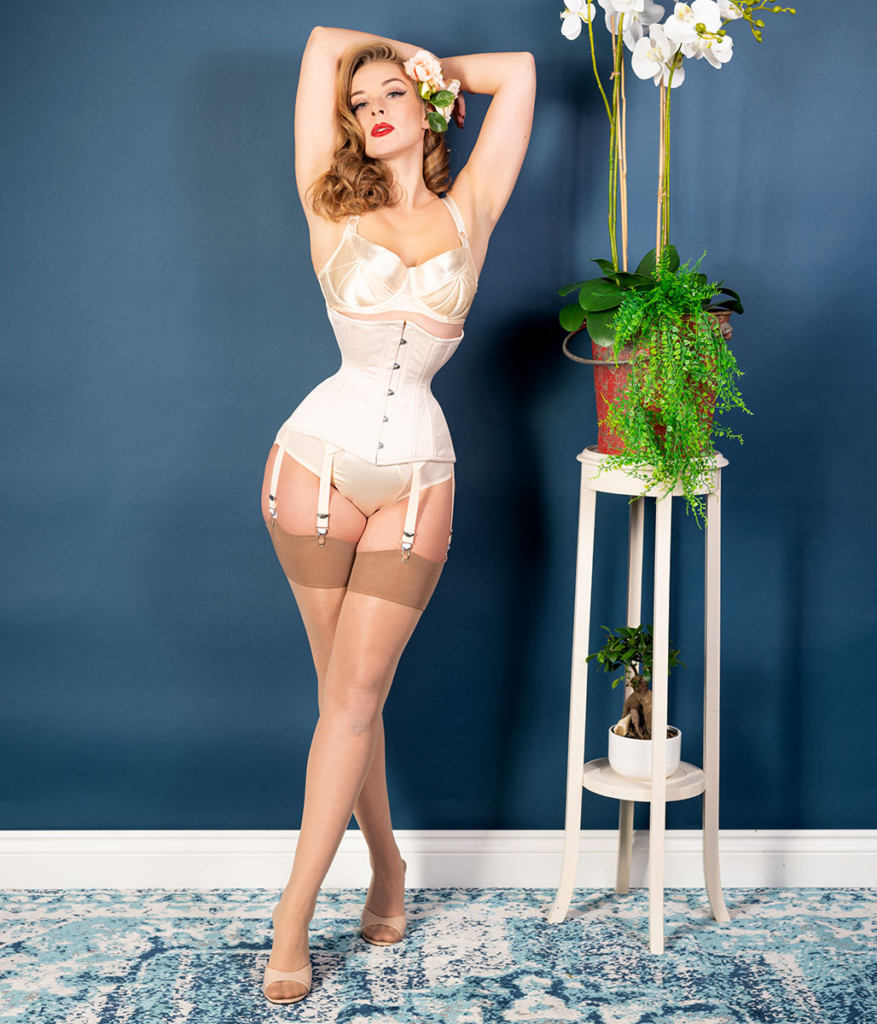 Have you had to adapt or change your product line since first launching, or is the appetite for your wares pretty consistent?
Our best selling pieces make up our continuity Classic range, which remains in production year in, year out. While the general styles remain the same – Bullet Bras, Waist Cinchers, Girdles etc – designs are often reworked to improve fit or ease of wear. For example, our Glamour Waist Cincher originally had a side hook and eye fastening, and we noticed people were having problems figuring out where it should be positioned, so we moved it to the front.
Do you think customers buy your underwear as a novelty, or do they wear it every day for comfort rather than display?
Just like all the other fashion featured in The Chap, it's designed to be worn. The majority of our customers buy it to wear regularly and it's designed to be worn frequently (as in not fall apart after a few wears!) We also have customers who will buy a set for a special occasion or vintage event such as The Goodwood Revival, but it's certainly not seen as a novelty.