Paolo Sorrentino's autobiographical new film reviewed by Gustav Temple.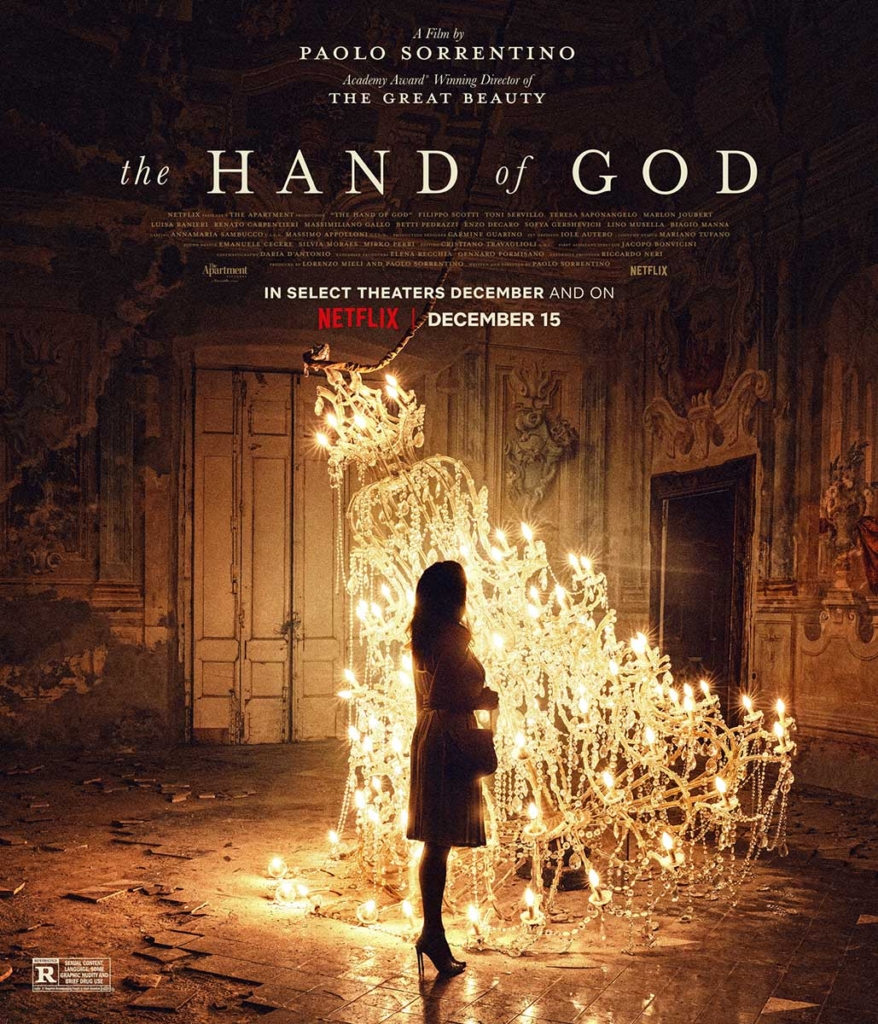 Diego Maradona appears in Paolo Sorrentino's earlier film Youth, in which the bloated, ageing footballer is still viewed with awe by those who glimpse him at the gates of the Swiss sanatorium where he's staying. His presence in Sorrentino's latest, The Hand of God, is less oblique, although there is only one shot of the actor playing him, glimpsed driving a BMW around the streets of Naples. The rest of the time we only see him via grainy footage from football matches on television screens. But Maradona's presence pervades the entire film, a symbol of ambition and salvation for a family of Neapolitans who have abandoned all hope, when the Argentine player comes to play for SSC Napoli.
The Hand of God centres around teenager Fabio (Filippo Scotti), who divides his time between drooling over his aunt Patrizia (Luisa Ranieri) and watching his family try to hold their complicated lives together. A tragedy half way through the film sets him on a course for salvation through the desire to become a film director, despite only having seen a couple of films and having no experience. This is the young Sorrentino himself, catching tantalising views of Italian cinema in the making, by wandering on to the set of a film by Antonio Capuano and picking up his brother from the audition for a Fellini movie. The waiting room for the audition is a Fellini movie in itself, full of theatrical prima donnas, clowns, dwarves and ageing lotharios.
But The Hand of God always comes back to this determined, dogged family who never give up on themselves, even when things get very tough. There is much less of Sorrentino's usual Felliniesque symbolism and epically artistic scenarios, although Sorrentino cannot help himself from turning even a family lunch into a piece of grand theatre, including the grotesque aunt who refuses to remove her fur coat while gorging on a pudding. Aged uncle Alfredo (Renato Carpentieri) keeps telling all the young members of the family that he is perpetually disappointed, in everything, including his family. This is what the young Sorrentino, in the guise of the fictional Fabio, has to fight against if he wants to make something of his life.
The other forces he has to fight against are his burgeoning sexual desires, fixed for a spell on his sexy aunt Patrizia, whose inability to conceive with her abusive husband leads her to strip off in front of the family on a boating trip. Fabio's fantasies turn to empathy when it turns out she is losing her marbles as well as her bikini.
Only when Fabio meets film director Antonio Capuano (Ciro Capano) does anyone challenge him on his vague desire to make something of his life. "What have you got to say?" demands Capuano. "You cannot make a film unless you have something to say."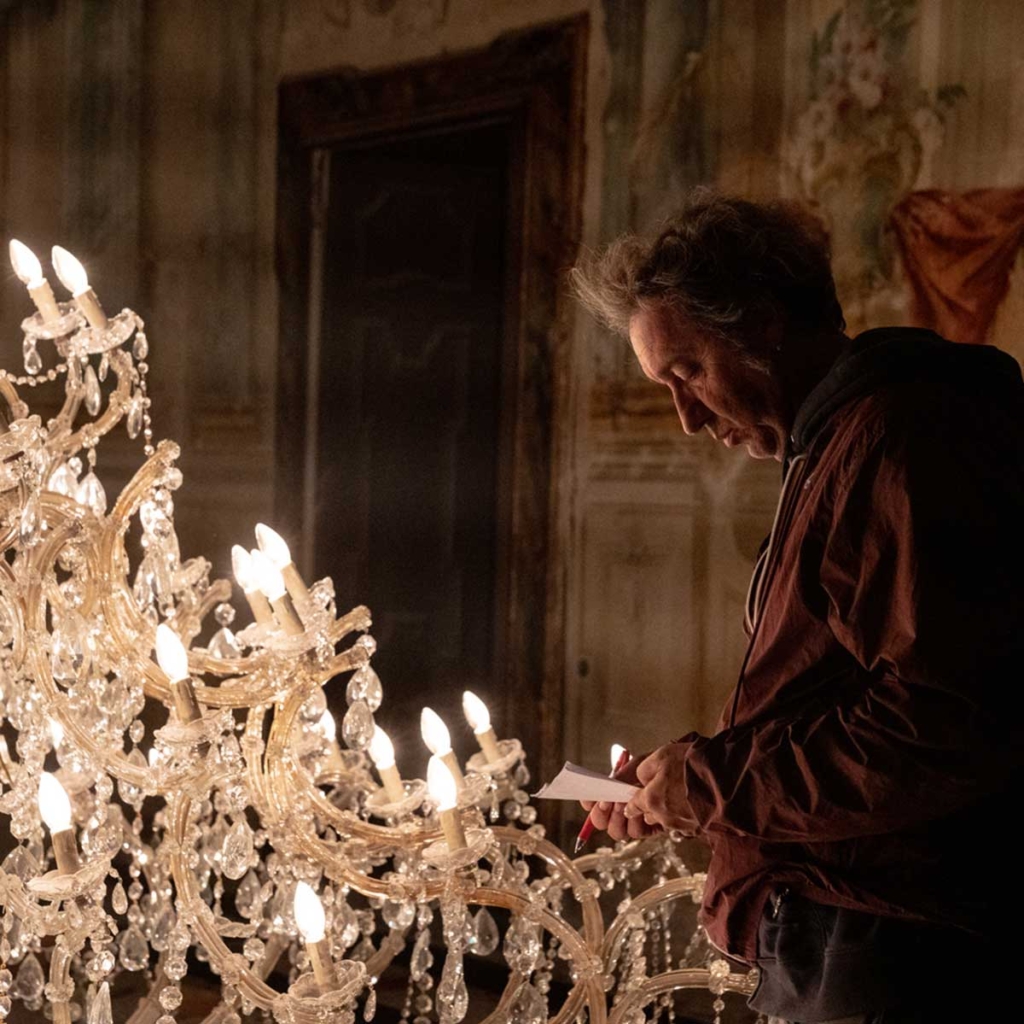 The fact that it's autobiographical sets The Hand of God apart from all Sorrentino's other movies. The thing he has to say has been said in his previous work, making this more of a meditation on family, tradition and growing up. But it is none the worse for that, and anyone seeking a suitable entry into the director's work would do well to start with this one, and then tackle the more 'difficult' ones. Like Fellini's I Vitelloni, that director's autobiographical tale of thwarted ambition and unfulfilled dreams in the small Italian coastal town where he grew up, The Hand of God lays bare the forces that can take a young man on a completely different path to his peers.
THE HAND OF GOD is released in selected cinemas from December 3 and on Netflix from December 15