When one turns up for lunch at one of Piccadilly's more salubrious establishments, one expects a certain level of decorum. Waiters with white shirts and whiter smiles; napkins that have the freshly pressed gleam of the dry cleaner about them; and, of course, the readily offered cocktail, in this case a sublime Bellini. What one does not expect is to see one's dining companion in a Pearl Jam T-shirt, however freshly laundered it might be. 'Sorry', the handsome chap opposite me smirks. 'Laundry day.'
Nonetheless, the London outpost of San Carlo is sufficiently interesting and versatile to be able to withstand such sartorial faux pas. It might be an Italian restaurant group, but it bears no relation to the endlessly poor places that have besmirched such an idea. The prices here might be high, but so are the standards. What this fine place offers is Italian cuisine at a sensible, as opposed to ridiculous, level; obviously, the besuited clientele are lapping it up with aplomb. In the culinary desert that is Piccadilly – Wolseley aside – this stands out.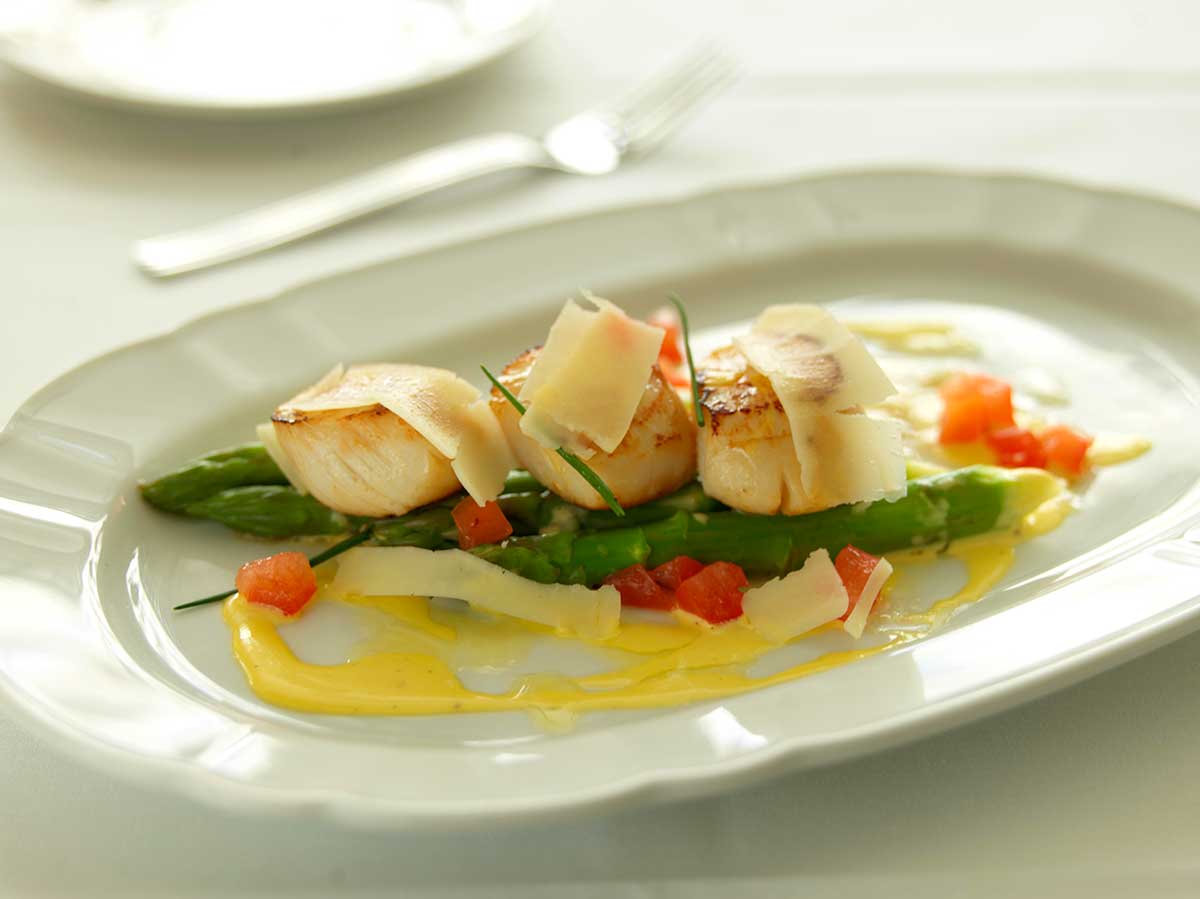 We are advised to try the carpaccios to begin. The sea bass one – highly recommended – is fine and little more, but the beef carpaccio is utterly sublime; a symphony in taste and texture. This pattern follows for much of the lunch. The much-ballyhooed lobster ravioli doesn't entirely work – undercooked pasta and a sauce too rich in tomato – but the other pasta dish, a combination of black truffle, taglioni and spinach is utterly sublime. My companion, a man not unused to fine dining, smacks his lips in relish. 'Best thing I've eaten since 2012.' I do not pry as to what occurred in the Olympic year.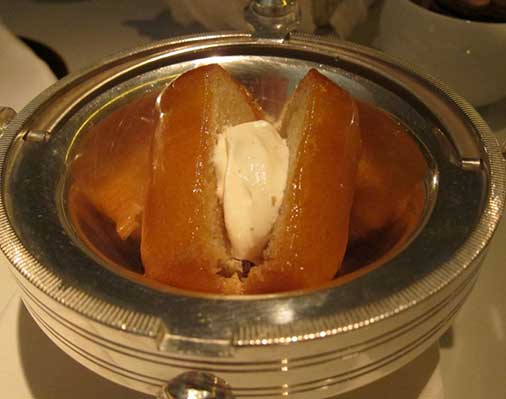 Main courses are more standard but terribly good – tagliata and lamb – and then the restaurant suggests a couple of desserts, namely the pistachio cake and a sublime baba, and we are putty in their capable hands. This might be because we have sampled a taster – a very generous taster – of several of their wines, which include a fine Fiano, an excellent Costa Ripa rose ('dry, and a little bit fruity', according to our more than helpful waiter) and a very good Pinot Nero, which bore a German name – 'Blauburgunder', my notes assure me – but was anything but Teutonic in its subtle and insinuating freshness.
Dining in central London is always something of a lottery. Yet what one finds at San Carlo is the best of contemporary Italian cuisine, served with aplomb and charm, and at prices that make it a more than accessible option. I look forward to my next visit, but I shall insist that my dining companion wears a more appropriate item of couture. A spare cravat lurks in my wardrobe.
Reviewed by Alexander Larman
San Carlo St James's
215 Piccadilly, London W1J 9HL
sancarlo.co.uk