A handy guide to understanding what people are communicating via their choice of face coverings during the coronavirus pandemic.
When a new item of clothing enters the field, chaps are not normally consulted for their views, because for chaps there is no need for any new clothing items; they are still busy rediscovering things like smoking hats, moustache snoods and peculiar vintage cigarette holders. However, when the new item is introduced for reasons of public health and becomes mandatory, a chap has no choice but to embrace this new accessory.
The face covering, being obligatory in public places such as shops, opium dens and charabancs, presents the well-dressed gentleman with a whole new set of sartorial concerns: should the mask co-ordinate with tie, cravat or pocket square? Should it be of plain or patterned fabric? Tweed, silk or chenille? And then there is the question of cut – snug around the chin and nose, or rakishly flowing?
A chap must either resort to the face coverings available in high street outlets, or fashion something of his or her own design: but which style to choose, and what will that style convey to the world, along with the rest of one's impeccable raiment? Each style of mask is riddled with hidden symbols and meanings attributable to those wearing them. We hereby present a brief analysis of each type of face mask and what precisely one is communicating to society by wearing each one of them.
THE MEDICAL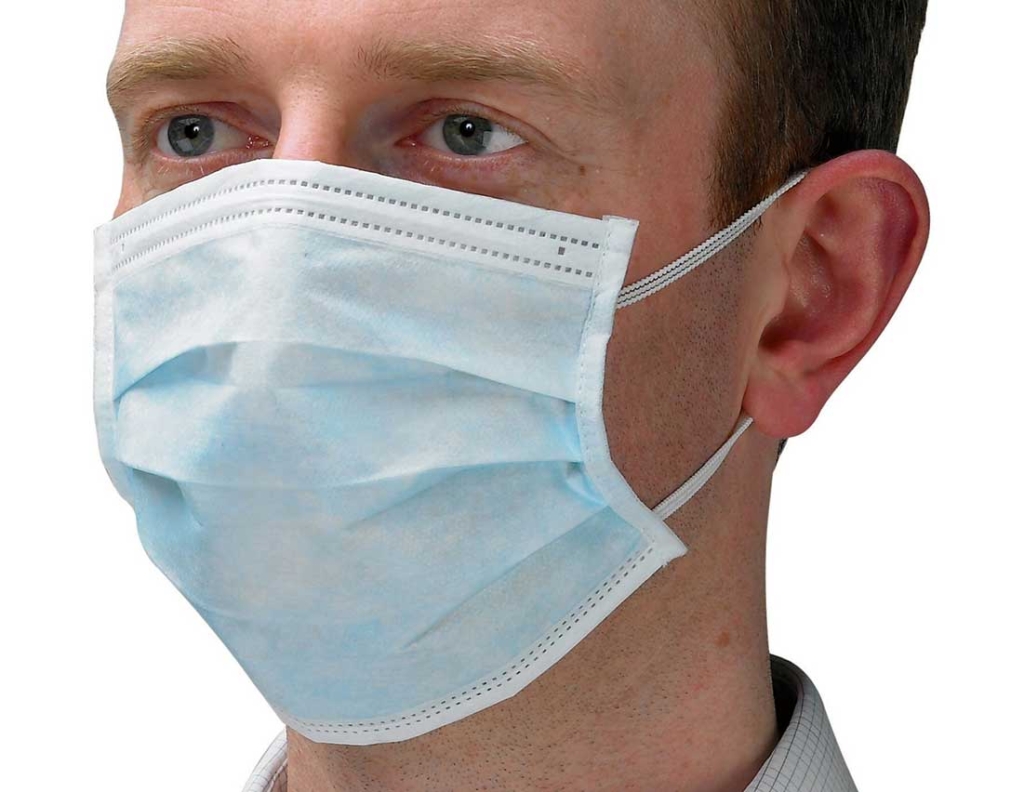 "The world has become one vast hospital corridor and I think of myself as a medical practitioner on his rounds. If anything is actually wrong with you, please don't expect a more detailed prognosis from me than "It's probably the Covid, madam."
THE NOSTALGIC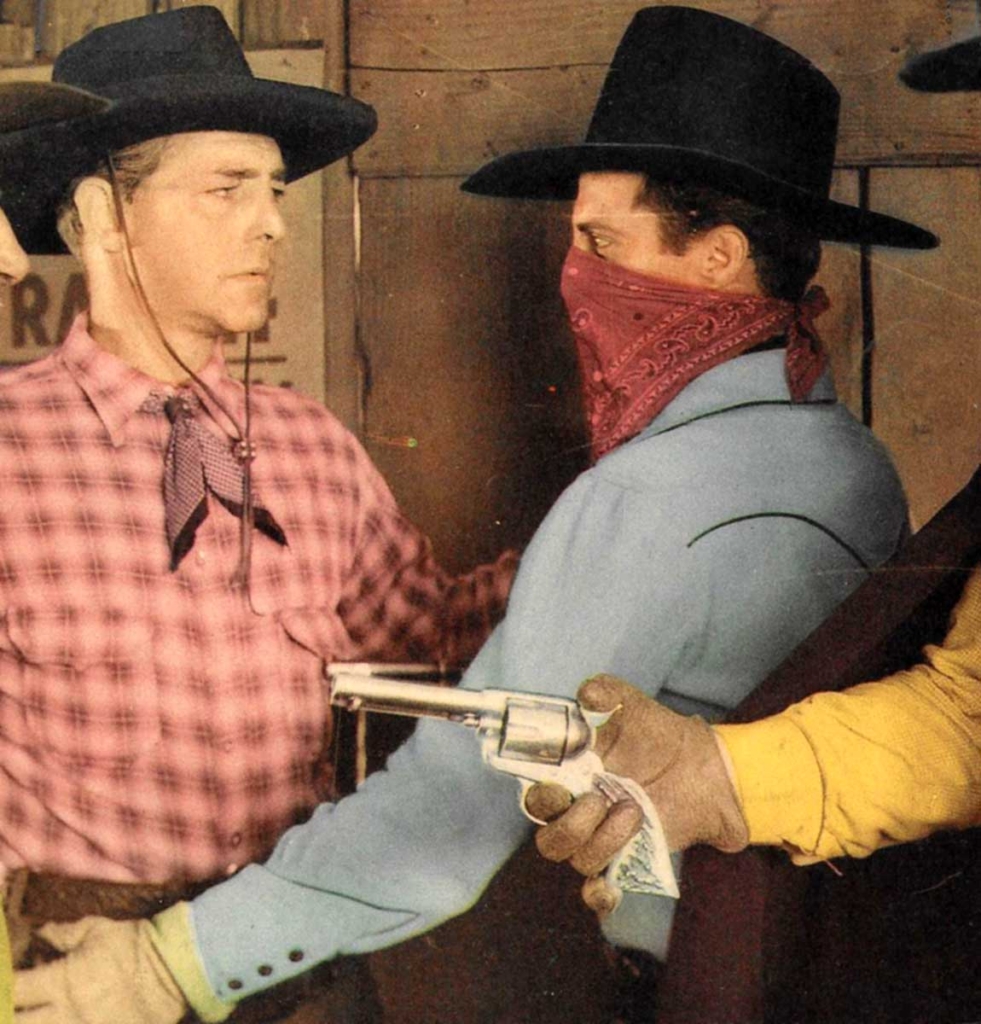 "I watched a lot of western movies as a child and I always wanted to be the edgy one with the bandana. And now it's too late."
THE ARTISTIC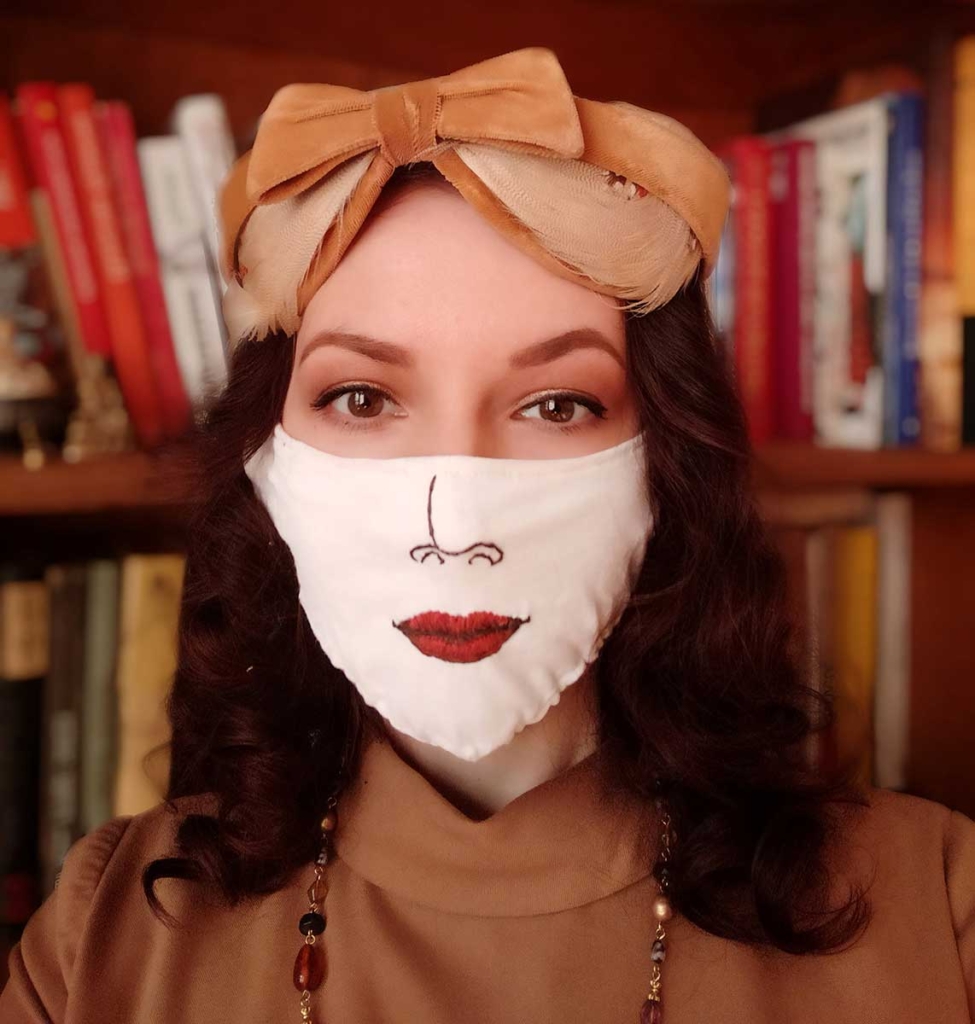 "One should either be a work of art, or wear a work of art."
THE ECCENTRIC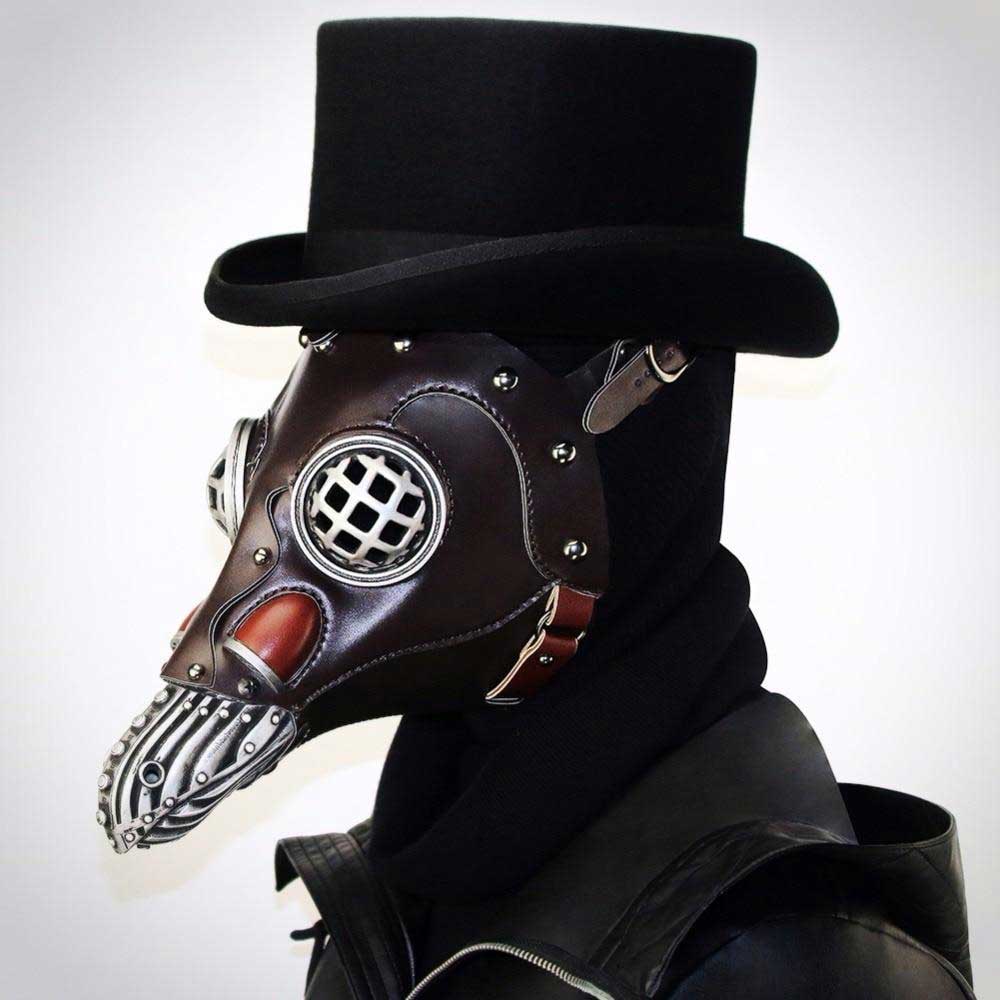 "I have already experienced the Black Death, the Bubonic Plague and mild halitosis, for I am a mysterious visitor from the past, the future and the second-hand video game store."
THE PRACTICAL
"I don't mind wearing a face mask, but I need somewhere to exhale my pipe smoke so I may enjoy my briar without offending social mores."
THE TERROR
"You have so much more to fear from me than coronavirus."
THE DRAMATIC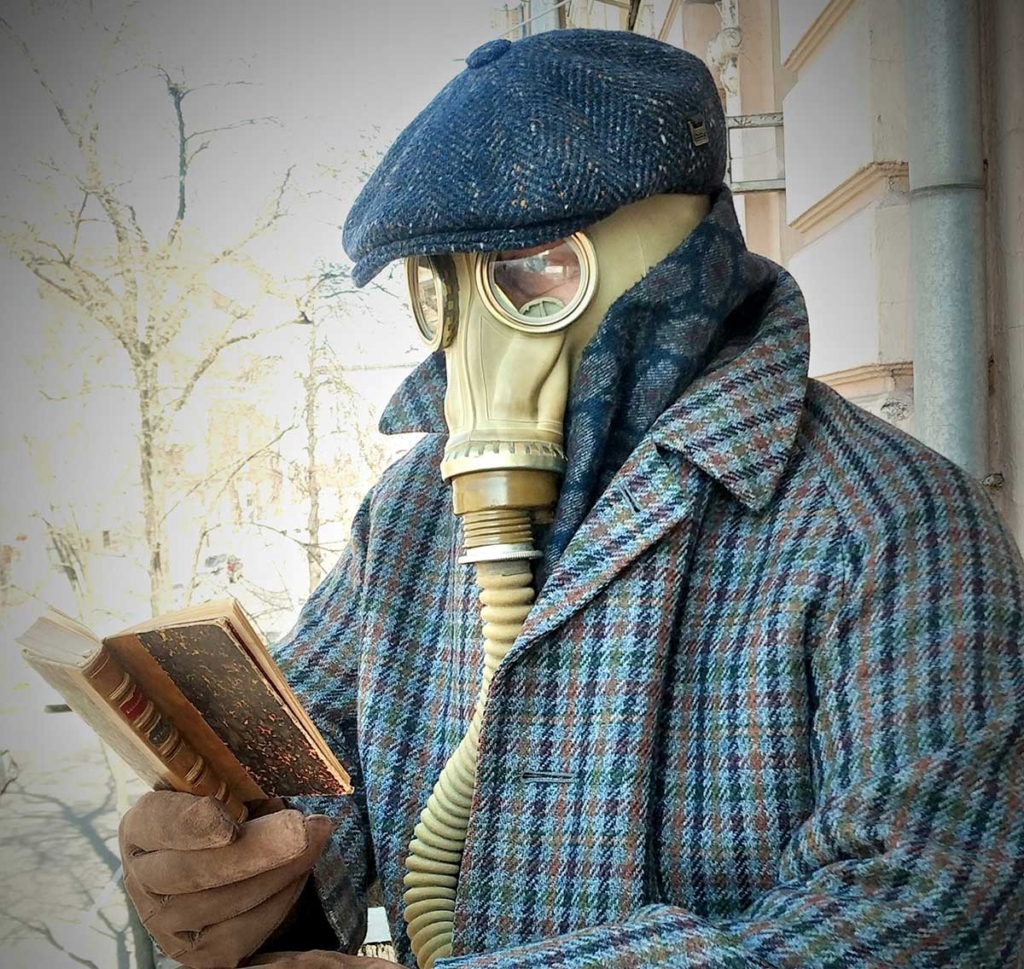 "I'm not taking any chances. This old 'pig's snout' was made to resist mustard gas so I'm sure it can handle this current beastliness."
THE POLITICAL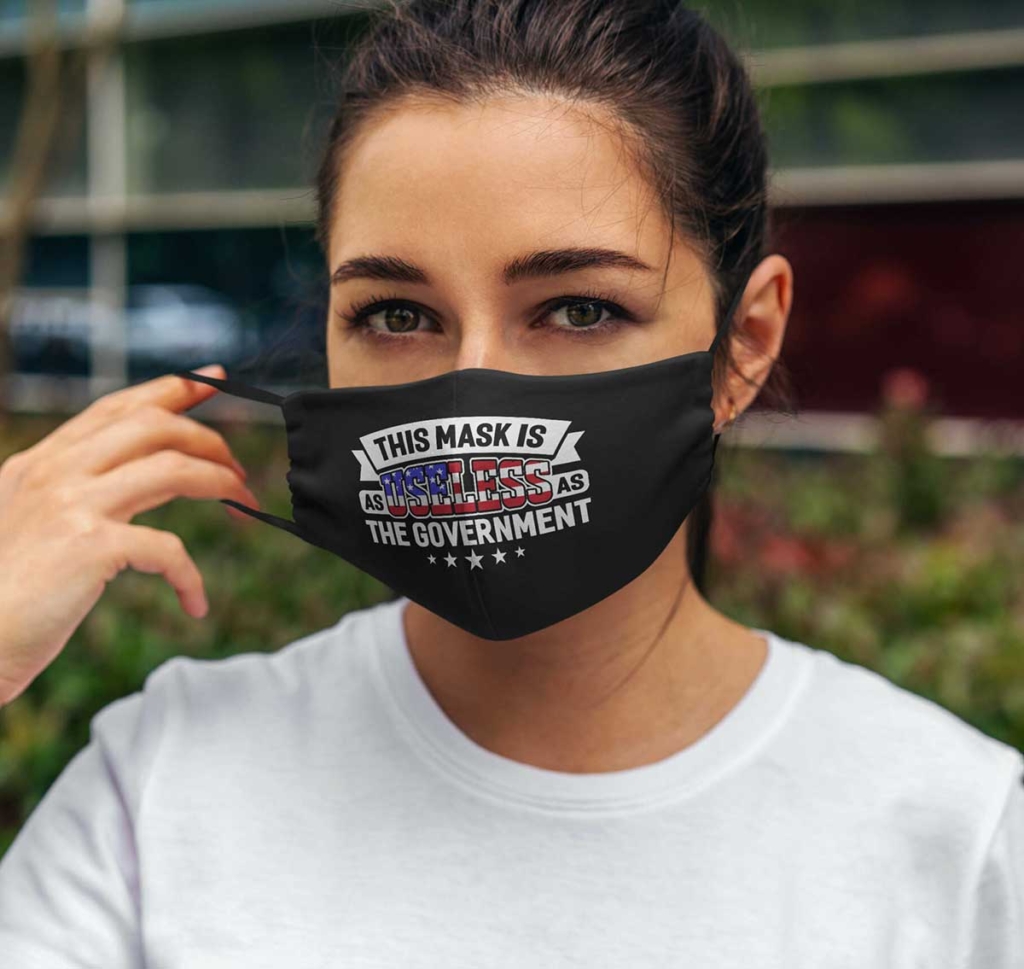 "I ain't gonna do what The Man tells me to do, unless it means I can't go shopping."