A central hotel that provided a haven for guests during WWII proves a more than suitable billet for a visit to coronavirus London
Upon our return from a three-day visit to London during the coronavirus pandemic, I asked my teenage children what their favourite part of the trip was. "The hotel!" they both said in unison. "What, better than the Science Museum, Tate Modern, Oxford Street, Soho and seeing your two uncles?" There was no question about it, the Strand Palace Hotel won hands down, and this was not surprising.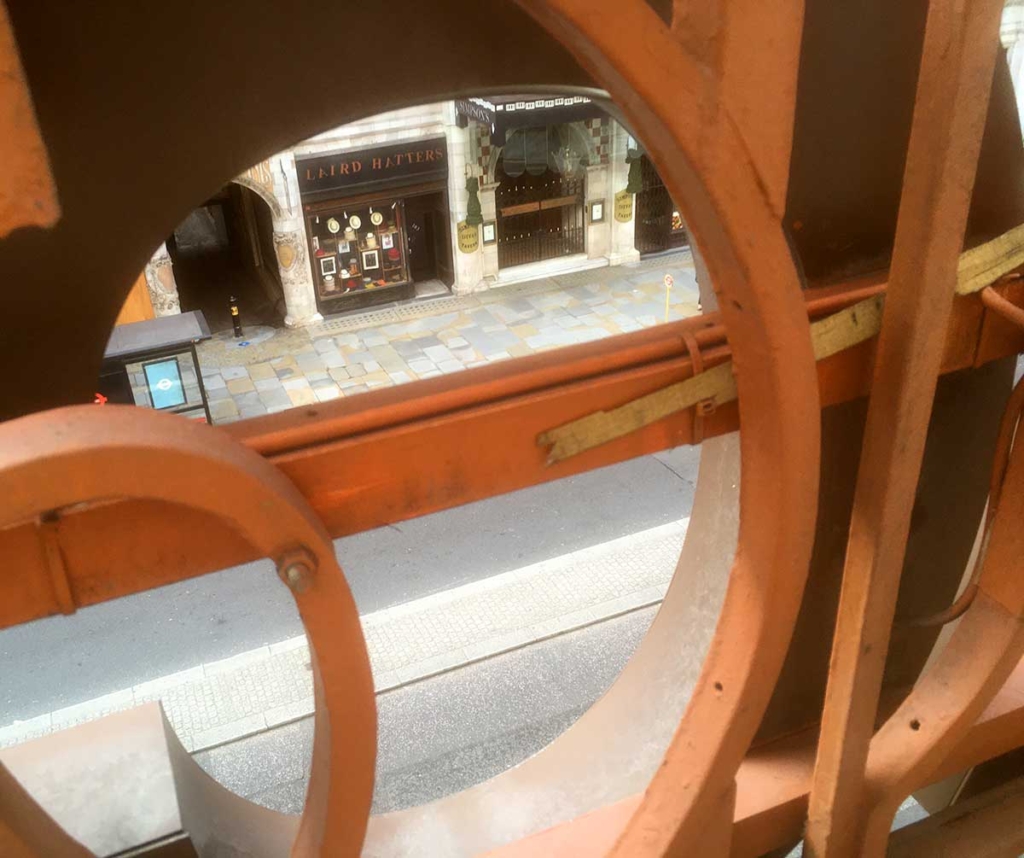 Having lived in London for over 20 years, mostly in the sorts of affordable boroughs of little or no cultural interest, it was quite something to be sleeping bang slap in the middle of the capital. Strand Palace Hotel is situated in the middle of Strand (there is no 'the'), conveniently opposite two historic landmarks: Simpsons restaurant and Laird Hatters. Or rather, they would have been convenient had they been open. Pandemic London operates on a sort of half life, like a city still under construction, waiting for the lights to be switched on. Oddly, the relentless building works are the only feature not to have ceased, and in some quarters one feels like the visitor to an over-budgeted Olympic park in a country that no-one is allowed to visit.
With not much to do but wander around seeing what is open, one's billet assumes a greater importance than usual, so we were fortunate to have chosen Strand Palace, built in 1907 and expanded during the 1920s with Art Deco flourishes by Oliver Bernard still visible today. Some of the original fixtures captured the period so floridly that they were transferred to the V&A Museum in 1969 for safekeeping, but the current foyer still seeps Art Deco from every corner; but more the Deco of the Starship Enterprise as redesigned by Le Corbusier.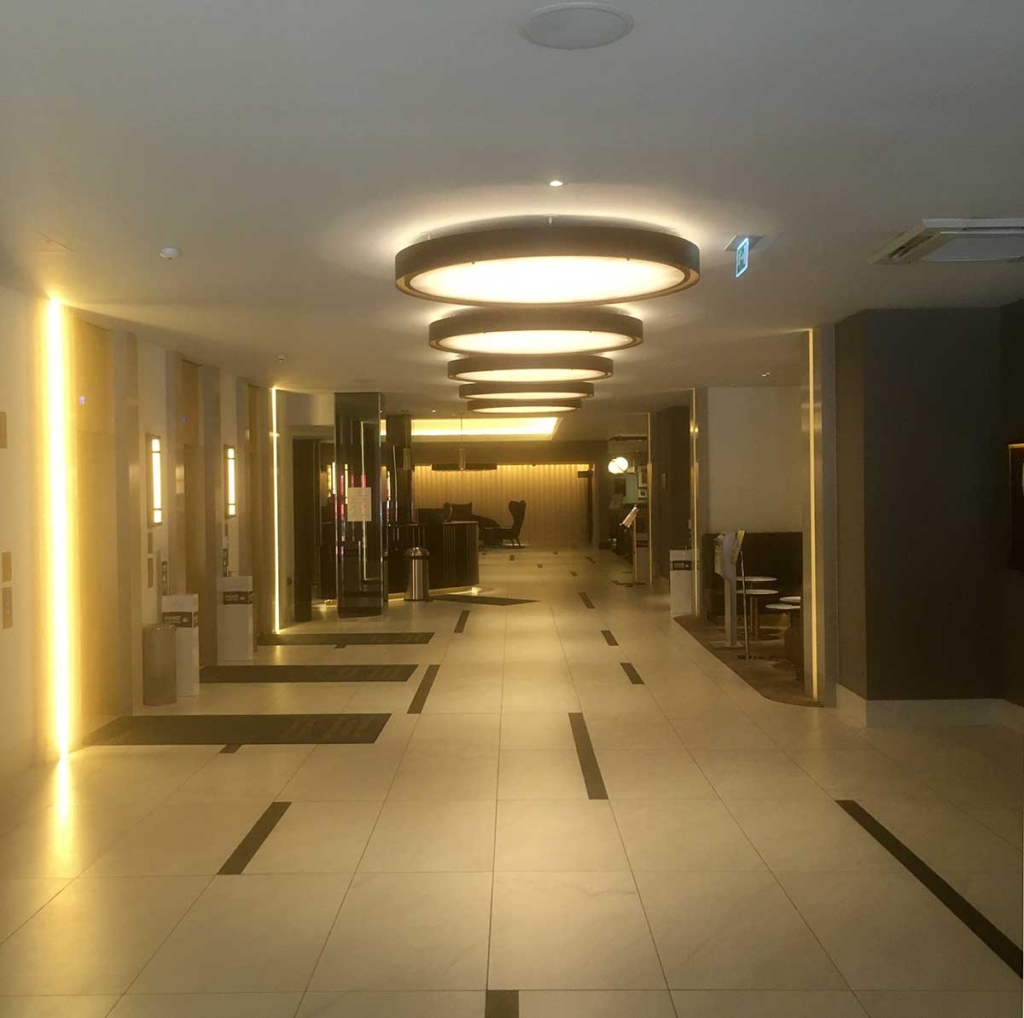 The foyer in the middle of August would normally be bustling with visitors from every corner of the globe, but today there are only one or two bemasked figures dotted about, making the sleek space look even more cavernous. A sign on the grand front doors insists on guests entering via the tradesman's entrance on a side street and wearing a face mask when approaching the Perspex screens on reception. Welcome to coronavirus London, sir.
Our two adjoining rooms had one of those doors used to comedy effect in countless Hollywood movies from the fifties; in our case it provided a suitable barrier between teenage impulses to make the room as messy as possible and ensure the television is never switched off. Next door, entertainment was provided by the view through the C of Strand Palace on the huge metal sign, of Lowry-like figures lurking at bus stops in the rain during the daytime, and at night drunken women screaming with laughter on the back of tuk tuks. The former induced reflective recollections of pre-pandemic times spent in Simpsons-in-the-Strand and Laird Hatters; the latter held no meaning whatsoever.
Dining is offered in Haxells Restaurant, where a simple, reduced but still serviceable menu is provided by more people in masks. The waiting staff have cleverly learned to use only their eyes to convey the gamut of emotions required to make guests feel as it everything is normal. A quick step outside into Covent Garden, a mere hundred yards from Strand Palace, reveals that everything is far from normal. A zone that would normally be absolutely packed with tourists in the middle of August has the perpetual air of a very sober three o'clock in the morning, with just a handful of people taking lunch and watching the street entertainers struggle to earn a few bob. It should be a luxury, to be able to enjoy this London with all the people removed, but knowing the true cost of this privilege makes it a pyrrhic victory.
During the Second World War, Strand Palace Hotel played a key role, billeting U.S. servicemen, accepting ration vouchers in its restaurants and turning its basement into an air raid shelter. Regular dances, open to the public, continued during the Blitz, offering a welcome respite to war-weary Londoners. The U.S. Army later commissioned the hotel as an official R&R residence for its officers. There is no realisitc comparison to be made between WWII and the current pandemic, but it is refreshing to see Strand Palace Hotel continuing to provide a welcoming haven from a world outside that is not behaving as one would prefer.