Chris Sullivan meets the great British comic actor, now aged 94, whose recollections of his career serve as a history of British film, commencing with Phillips' origins in Tottenham in the 1920s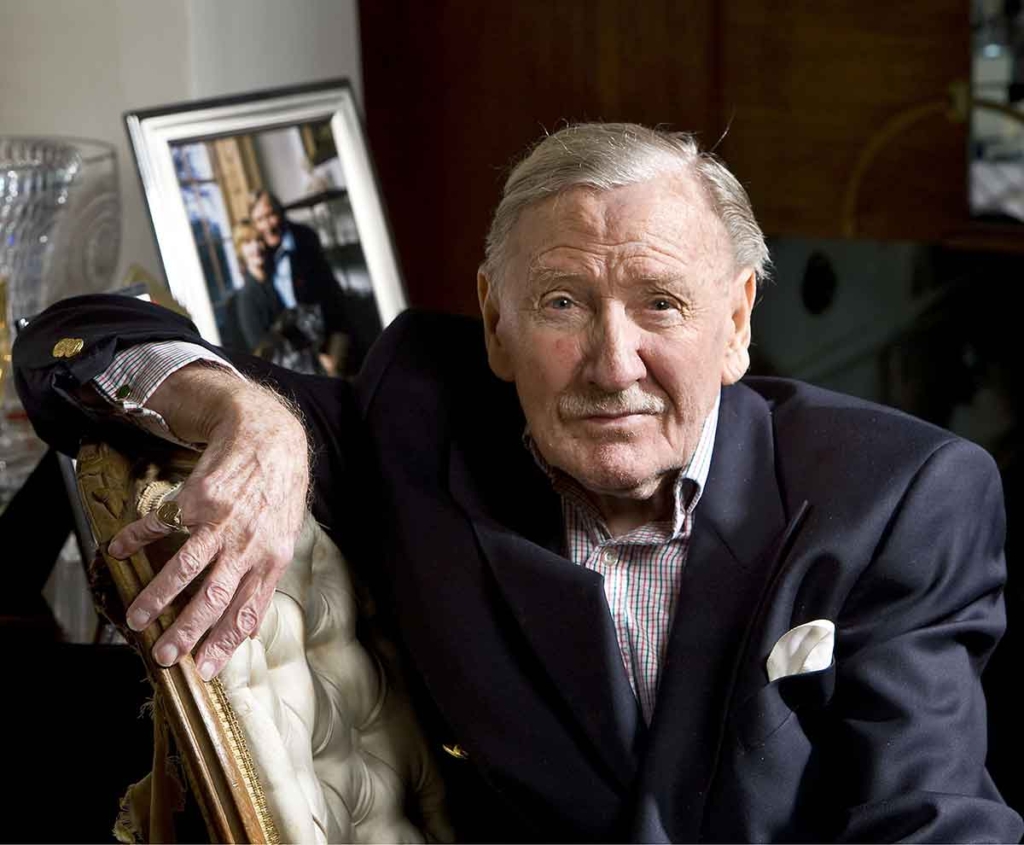 I must say, Mr. Phillips, this is a lovely house.
I bought this house many years ago and it has become such a place where people buy for investment, whereas I just bought somewhere to live, and now I have inadvertently created a certain security on a massive scale.
But you're from Tottenham originally?
I was born in Tottenham and grew up there. In those days it was really very nice, although it's not so nice now. All my mother's family lived there and then we moved out to Chingford – so I'm a Cockney and an Essex boy!
You'd never guess by your accent!
But I didn't learn this accent, it sort of grew on me. I started as an actor at such an early age – 11 or 12 – it was purely a means to earn some extra money for the family, as my dad had died mainly because of the awful area he worked in —it was called Angel Road and it stank of gas and it killed him. My mother was left with the princely sum of £15 and she was essentially a humble creature, under educated with no great expectations and to earn money took in clothes for repair but wanted something better for us .One day she said she wanted me to meet this lady in the West End and after much to do we met and I  enrolled at the  Miss Italia Conte's stage school in Holborn. So I went there three days a week, attending drama, dance and elocution, but reverted straight back to my usual heavy cockney when I went home.
Did you realise then what a different accent might bring you?
Oh no, I didn't learn to speak like this because of the benefits, I didn't learn for that reason. I was around people who spoke differently and  I sort of absorbed it, as diction is very important in theatre – the audience have to hear what you say. But I did very well as a boy actor and made a lot of films in the thirties; I did films like the Citadel and the Four Feathers that were huge British productions.
Was Italia Conte a culture shock?
Well, I learnt a lot about the opposite sex from my time at the Italia Conte school, where the girls were busty, good looking, uninhibited and daring and didn't care if you saw their knickers when they were dancing; if they needed a quick change they would strip off in front of everyone. I twanged one's bra strap one day and she told on me, and I learnt that no matter how inviting some ladies might appear, you have to be careful, as they might bite. But I also learnt that a good woman can teach you a lot about everything.
Was there one person who taught you the most?
My real education was from a lady called Odette, just before I joined the army when I was 17 or 18 and was so totally naïve – she taught me everything like only a good woman can.
What was it like working in the West End during the War?
I worked for a long time at the Haymarket for the great Binky Beaumont, with the likes of Rex Harrison and I did a great revival of George Bernard Shaw's Doctor's Dilemma with Vivienne Leigh, who was gorgeous to me. She helped me after the war, both she and Larry. Binky was very what we in those days called 'colourful', if you know what I mean.
Did the War teach you anything?
The Blitz was going all the time and I was a firewatcher in Charing cross Road, when I finished at the theatre, as we did more matinees when the bombing was on. What I learnt during the war was that people got used to even the bombs, and it was unbelievable how people just got on with each other and there was a great sense of togethnerness. You made friends with prostitutes and black marketers and bus drivers and all sorts, and you lived in the war with bombs dropping all over. If you got on a tram you were not alone. It was if we were all in it together.
Were you at all scared when you joined the army?
Oh No! We were all pretty gung ho, as the Germans were such a bad lot and behaving so terribly that we all were itching to get even.
What was the film that propelled your career?
Well I had the toughest director, George Cukor, and he was one tough hombre and not the sweetest guy in the world. But Kay Kendal, who'd seen me acting in Curtain Up and remembered my playing the archetypal English goony type, so they pulled me in for the film, Les Girls, with Gene Kelly and Mitzi Gaynor, and off I went to Hollywood; I could have stayed and become the poor man's David Niven. But I didn't really want to, because I had young family, and that was and is still more important to me.
What was it like being such a huge style icon?
Yes, I was very dapper and a lot of people used to copy me in those days. That happened a lot, and also lot of people became a doctors because of the movies. In fact I blame myself for the NHS. But gradually I started looking for better roles and started doing more classical roles, and turned my career around into a different arena and back onto the stage, where I've done a lot of Chekhov, Shakespeare, all sorts.
What's your secret?
That I don't know. I'm not a drinker and I gave up smoking a long long time ago, as it affected my voice – I used to smoke those small cheroots. It was the best thing I ever did.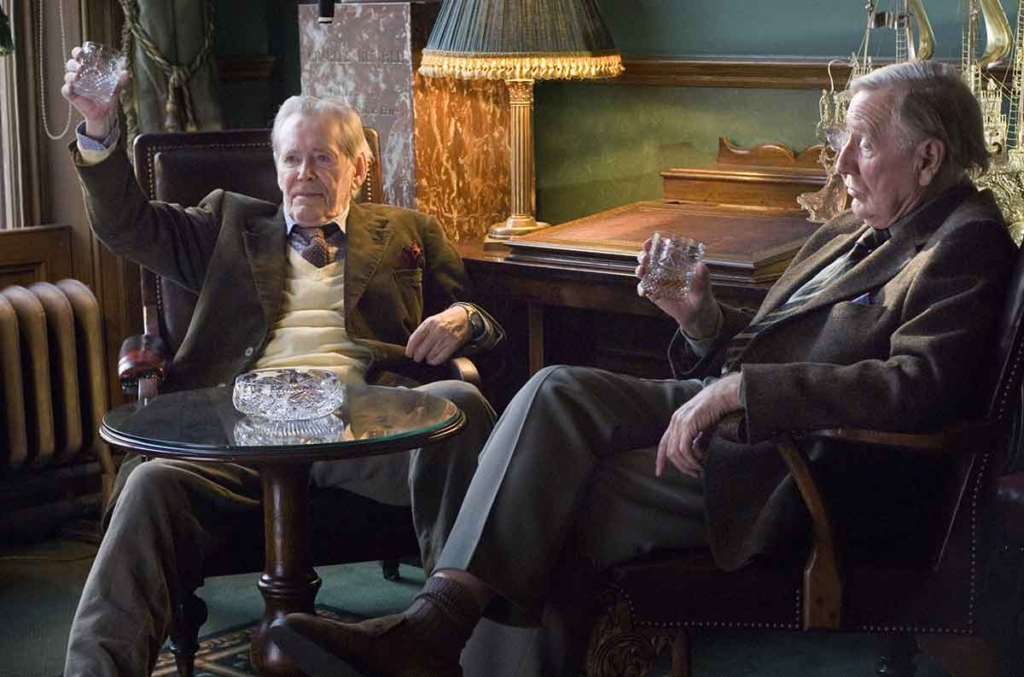 Tell me about working with Peter O'Toole.
I've done two films with Peter. My wife Angie played opposite him many times, and we are all very fond of each other and he is a great actor. He likes to have a say in what he is doing, as he knows so much. But even though he has a reputation as being quite strong, he is also a pussycat and so funny. He loves to make you laugh on the set but doesn't overdo it. Some actors, when they become great stars, they want it all but he listens, works and gives to his fellow actors. And that is what he did when we did those little comic scenes in the church and the café.
Is there one lesson that you have learnt through all this?
Discipline in everything is very important – always be on time, don't go missing, don't get big headed. I've been told I've got good comic timing, but it's all down to good diction. If they can't hear you, they won't get the timing. I've also learnt that I am a better father than a husband. Being a good husband requires a lot of hard work and you have to give your wife a lot of time, especially if she doesn't work. I was born on the same day as Hitler, so that taught me that birth date does not dictate character.
How many times have you been asked to say your signature "Hello!"?
Millions of times, and as for my other catch phrase, 'Ding Dong!', I couldn't even count. But I have had a marvellous career and I am very fortunate. One thing I have learnt is that I would have liked to spend more time with my children as they grew up.
This interview originally appeared in CHAP 100, Summer 2019