Fans of classic film noir of the 1940s are in for a treat with Motherless Brooklyn. Production designer Beth Mickle has restyled New York as a gritty, chiaroscuro city where everyone casts long shadows and on every street corner there's a cool jazz joint full of sharply dressed hep cats. Willem Dafoe's character Paul Randolph, a washed up engineer involved in a paternity scandal with his brother Moses (Alec Baldwin), lives above the sort of tatty Brooklyn hatters that would have vintage shoppers drooling if they discovered it in present-day New York.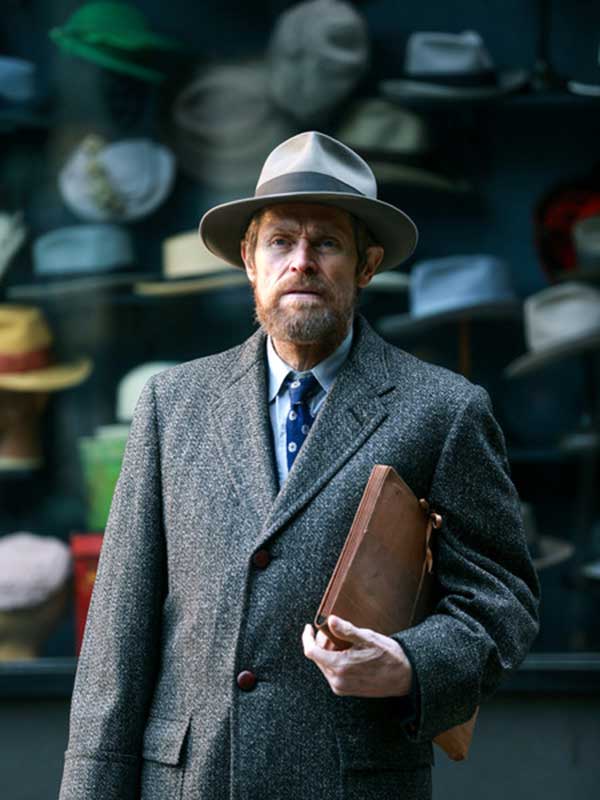 Costume stylist Amy Roth has used the clothes of the 1940s to express character; Bruce Willis is styled as a sharp-suited private investigator, aided by a scruffier set of sidekicks, one of whom is played by director Edward Norton, who cast himself in the lead role. Early on in the movie he swaps his baker boy cap for a grey Fedora (made by Stetson, of course) as part of the plot, and some sartorial perfectionists may wince at his pairing of said Fedora with a dark blue pea coat.
Norton's protagonist Lionel Essrog is a loyal, right-thinking, low ranking investigator with Tourette's Syndrome. This meaty role gives the actor the chance to display his considerable acting skills to great effect, though the constant tics, twitches and unintentional obscene remarks tend to dominate every element of the story. The plot itself, like all noir classics, revolves around a pretty dame (played by Gugu Mbatha-Raw) getting into trouble with the wrong crowd while trying to prevent a city development programme that will wipe out all the black neighbourhoods in New York; Alec Baldwin turns in a superbly menacing performance as the city developer who doesn't give a damn about the community. This character was based very blatantly on Robert Moses, an early 20th century developer whose radical reshaping of New York was compared to Baron Haussmann's ruthless restructuring of Paris in the 19th century.
It is difficult to watch this film without wondering why it took 20 years to develop, since Norton bought the rights to the novel of the same title by Jonathan Lethem in 1999. Cinematic Labours of Love can go in two directions – the Night of the Hunter route, in which the director's unswerving determination and grand passion pays off in what ends up becoming a cult movie, or the Once Upon a Time in Hollywood route, where the result is too long and less enjoyable to watch than it was for the director to complete it. Motherless Brooklyn falls somewhere between these two films, though it has less chance of becoming a cult movie as it does of becoming a slow burner that audiences return to in the future.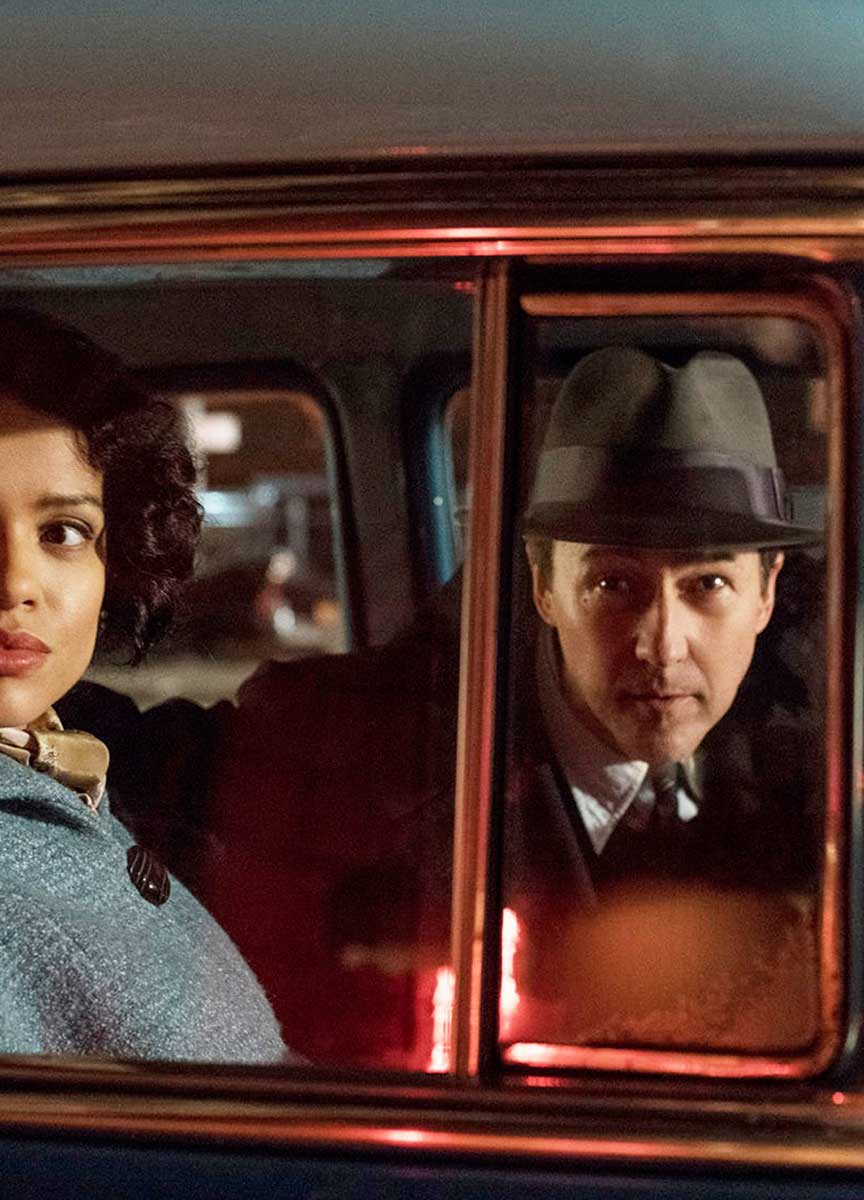 The fact that it rambles on for ages in a moody set, has complicated typically noir plot twists and turns, and features excellent performances from a stellar cast of mostly older actors, means that Motherless Brooklyn is more likely to survive on its strength as a serious film made in an age of very unserious, genre movies, usually about superheroes with decent actors selling out, working out too much and donning silly costumes. The actors in Motherless Brooklyn all look their age, and wear the not always very stylish clothes (Willem Dafoe dresses like a 1940s tramp) authentically, delivering performances that rely (apart from Norton) on a much subtler acting approach than is common in contemporary mainstream American cinema. Compared to all the drivel offered in the trailers preceding the screening, Motherless Brooklyn stands out as a serious film in a stubbornly unserious age.
Motherless Brooklyn is on general release