Gustav Temple and Olly Smith share the ideal cocktails to make at home, while the cocktail bars are all closed during Lockdown
The origin of the word 'cocktail' remains a mystery to historians. One minute men were swigging fermented fruit from gourds and grunting at each other, the next they were swapping witticisms while sipping Gibsons from delicate glasses adorned with daintily speared little onions. Undoubtedly pirates had something to do with this vast leap into sophistication, for there is more than a whiff of the high seas and palm fringed islands about a cocktail, and pirates would inevitably end up with random selections of looted barrels of booze, which they may or may not have chucked into glasses with frosted sugar around the rims.
Cocktails as we know them entered history at just about the same time as true Chaps did, i.e. in the 1920s. Before that, Chaps were in their early stages, still wearing frilly neckerchieves and over-informative britches. Their choice of drink, before the invention of the Dry Martini, would have been either brandy or port, or both – but equal measures of port and brandy, while being an excellent palliative for a common cold, can hardly be classed as a cocktail.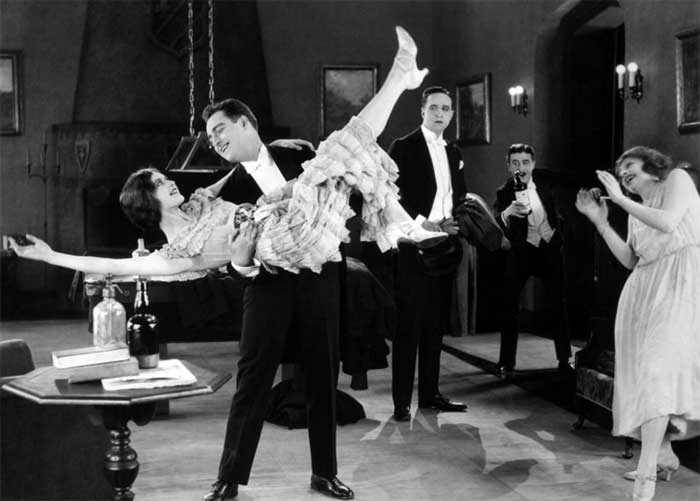 The Jazz Age, F. Scott Fitzgerald and Prohibition were the three principal factors that brought cocktails into public life. The hectic rhythm of Dixieland jazz required its followers to jump around a lot – much easier with a few Sidecars under your belt than a flagon of ale; F. Scott's elegant chronicles of the age relied extensively on highballs and martinis to maintain the pace (as the man himself did for most of his short life); and Prohibition, having banned all the proper booze, unwittingly brought about the production of illegal undrinkable spirits, which could only be guzzled in decent quantities by blending them with sugar, fruit juices and anything else which masked their appalling flavours.
Once America decided to allow its citizens to drink alcohol again, cocktails hung around, though vastly improved and less dangerous to drink, as they now contained decent shots of officially sanctioned spirits. They went through an aesthetically questionable phase in the 1950s, when gentlemen sported Hawaiian shirts and played the bongos – this was the dark days when the piña Colada and the Tequila Sunrise were born – but things picked up again in the 1980s, when expensive cocktails suited the profligacy and showing off that was rampant in financial districts across the globe.
Cocktails have recently gone through what the drinks industry calls 'a renaissance', which simply means they have become more expensive. One of the few benefits of the current global pandemic and its enforced lockdown is that we can no longer be charged eye-watering prices for ludicrous concoctions, in bars and restaurants that are now all closed. We have become our own personal bartenders, and there follows a list of the essential cocktails one may easily construct from the contents of one's drinks cabinet.
A few oddities, easily acquired from a supermarket, will need to be added, and we have carefully chosen cocktails that don't require any obscure, expensive liqueurs that you may only use once. The staples from which you can concoct an almost infinite variety of delicious cocktails are:
Gin, Bourbon, Vodka, Rum, Dry Vermouth, Sweet Vermouth, Aperol or Campari, Cointreau or Triple Sec, Bitters, Grenadine, Soda Water, Oranges, Fresh Mint, Olives
THE 007 DRY MARTINI
Cocktail books from the Jazz Age specify a modest-sounding ratio of five parts gin to two parts Vermouth for a dry martini, while modern ratios can treat Vermouth like a homeopathic medicine. Ian Fleming's version falls somewhere in the middle and is therefore perfect: three measures of Gordon's Gin, one of vodka, half a measure of Kina Lillet. For the optimum ratio of Gin to Martini, we recommend 65 ml of gin to 10 ml of Martini. If you're making a large batch, roughly 6 parts gin to 1 part martini. Garnish with an olive.
NEGRONI
30ml Gin
30ml Aperol or Campari
30ml Sweet Vermouth
Ice, orange slice
A Negroni can be assembled directly in the glass. Add all ingredients to a tumbler full of ice and garnish with orange slice.
MANHATTAN
50ml bourbon, 25ml sweet vermouth, a dash of angostura bitters mixed in a cocktail shaker with ice. Strain into a cocktail glass and garnish with a twist of orange or a maraschino cherry.
WHITE RUSSIAN
60ml Vodka
30ml Kahlua (or any dark coffee liqueur)
30ml single cream
Shake vodka and Kahlua over ice in shaker, strain into tumbler. Add cream and ice. NB If you don't have Kahlua or cream, an ersatz White Russian can be made with vodka and a pale coffee liqueur such as Bayley's.
CREOLE SCREAM
40ml Rum (white or dark)
20ml Dry Vermouth
10ml Grenadine
1 dash Bitters
1 olive (or two, but this dispute resulted in a fistfight between Roger Moore and Tony Curtis in the opening scene of Episode 1 of The Persuaders)
Mix the rum, grenadine, vermouth and angostura. Shake with ice. Add the olive. Prepare for battle.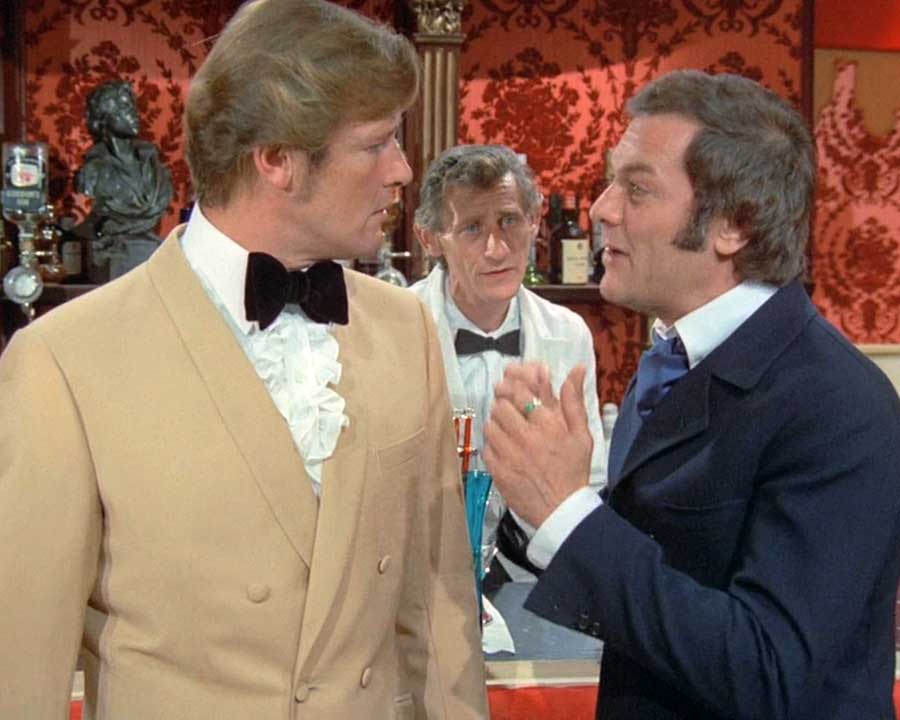 GIN FIZZ
50ml Gin, the juice of half a lemon, one teaspoon of sugar. Serve in a tumbler with ice cubes and top up with soda water.
MINT JULEP
Add a handful of fresh mint leaves and a jot of sugar syrup to a tall glass and gently muddle the leaves until you can smell the mint. Don't crush too hard or the mint will become overpowering. Fill the glass with ice cubes and add as much or as little Bourbon as you feel like. Optional garnish with a sprig of fresh mint.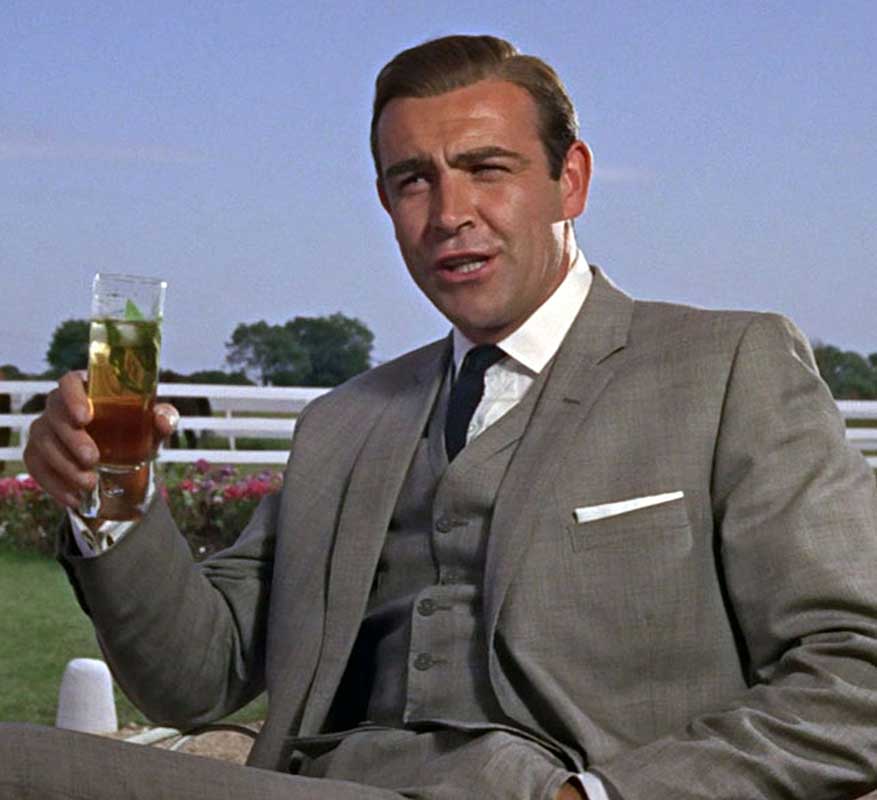 Read more by Olly Smith on drink in Chap Summer 20, out now