It's all very well donning one's ancient, broken tweeds for manual labour, but how much more focused on the task one would be, when approaching some artisanal project of a shed-bound Sunday, clothed in suitable attire? The outfit should reflect the task to hand, but contemporary tradesmen's styling (tracksuit bottoms, hoodie and the unsheathed backside) has no place in a Chap's universe. To explore the more traditionalist attitude to manual labour, we have carefully curated a selection of robust items of workwear that will still cut the sartorial mustard, should your tweed-clad chums suddenly arrive on your doorstep bearing bottles of gin, Vermouth and jars of olives.
By Matthew Geraghty
George Baker Boy Hat £65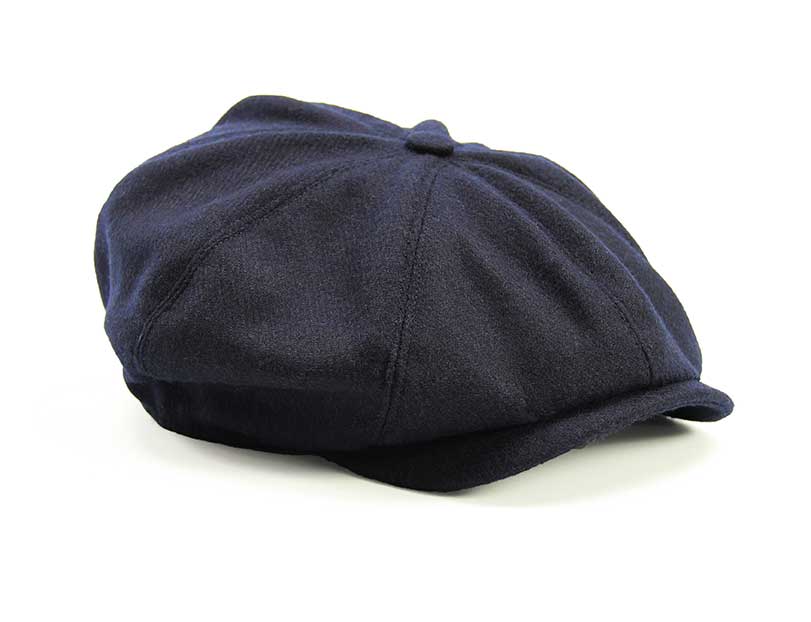 A hatless noggin denies the scrupulous artisan the opportunity to push back the head-cover when confronted with testing projects. But this handsome 8-piece Baker Boy cap in Yorkshire wool, lined in grey paisley satin, solves both conundrums.
Grandad Shirt in Heavy Cotton Stripe £39.50


A warm grandad shirt in heavy cotton mix cloth, in soft stripes of camel, grey and black on a neutral base. This shirt pulls on over the head and fastens with four natural shell buttons, giving it a nostalgic early 20th century feel.
Cotton Engineer Cardigan £225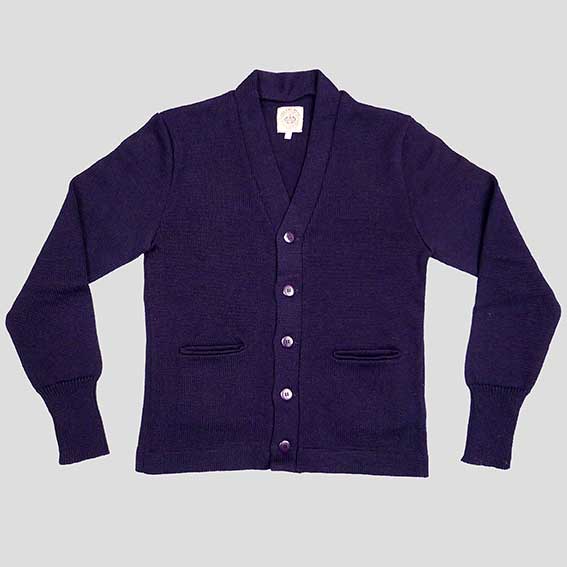 When there's a nip in the air, something more than a jacket and shirt may be required, and this utilitarian cardigan is just the ticket. Made in England, it's robust yet but feels soft next to the skin, and elegant with five buttons and two front pockets.
www.northseaclothing.bigcartel.com
Bakers Jacket £175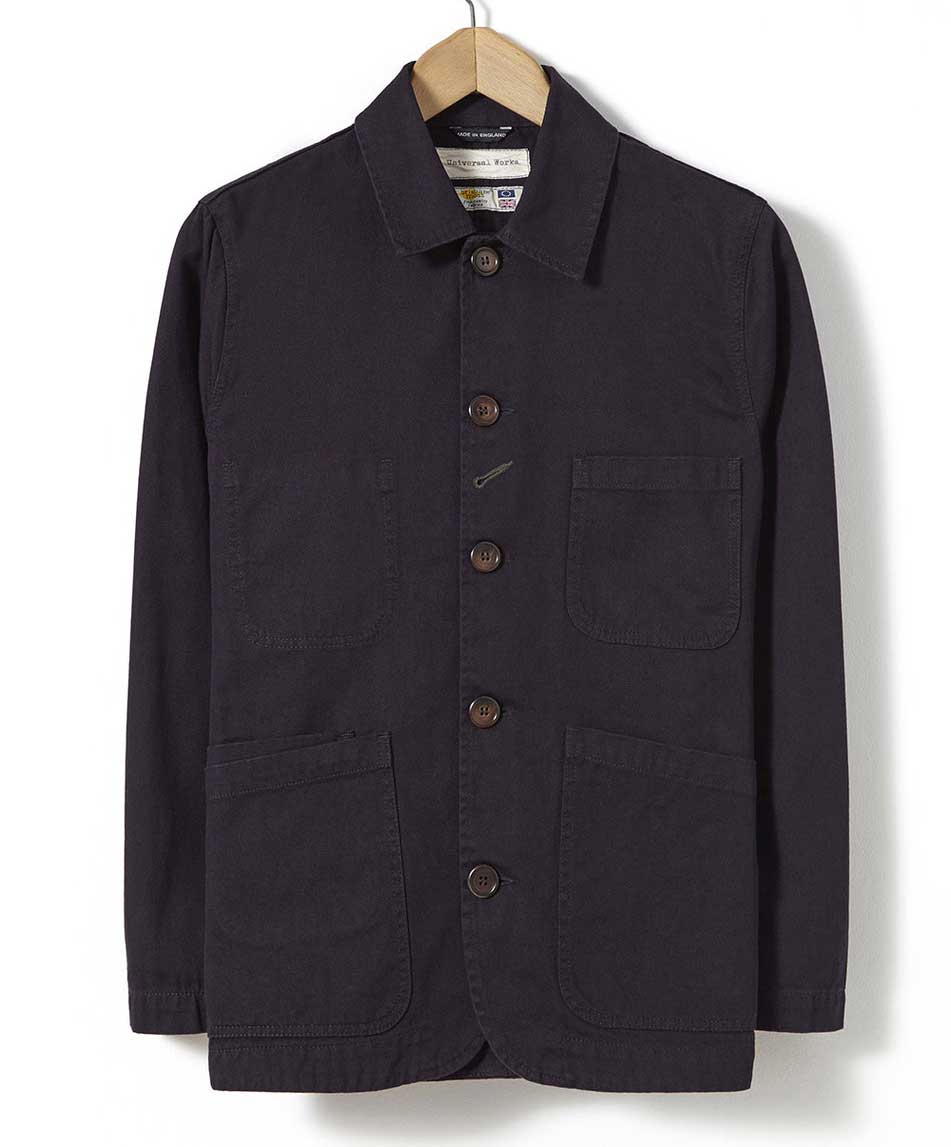 A classic work jacket in high quality cotton twill by Brisbane Moss. Like any chore coat worth its salt, it features pockets galore. There are three external patch pockets, with a further three internal pockets, thereby precluding all frantic searches for the tape measure, spirit level, tobacco pouch and other essentials to the task.
Work Trouser £120


Made in Norfolk, these timeless, loose fitting work or chore trousers in hardwearing pure cotton drill are built to last, will age with grace and, with side buttons, belt loops and task pocket, will meet any job head-on.
Tim Hardy Berkeley Bridle Leather Belt £92.50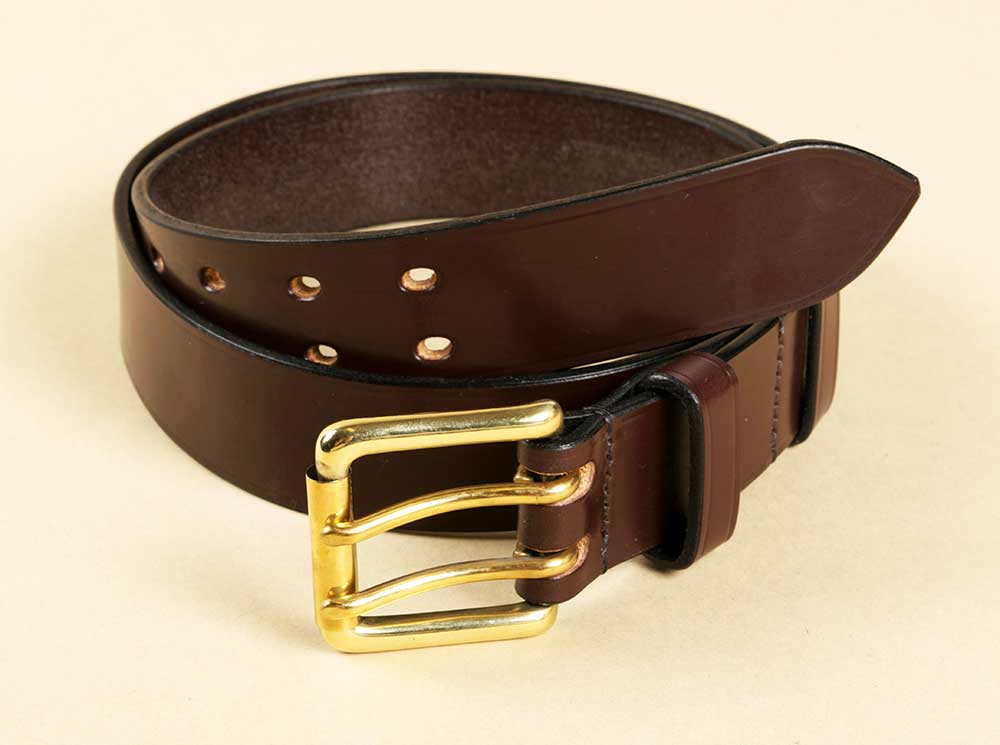 Understated though it is, a well-chosen belt will last a lifetime and be a joy to wear and behold, which is just the right balance that The Berkeley manages to achieve. Handmade in stout oak bark leather, it will last a lifetime and age as gracefully as its wearer.
Palm Print Cotton Neckerchief £25.00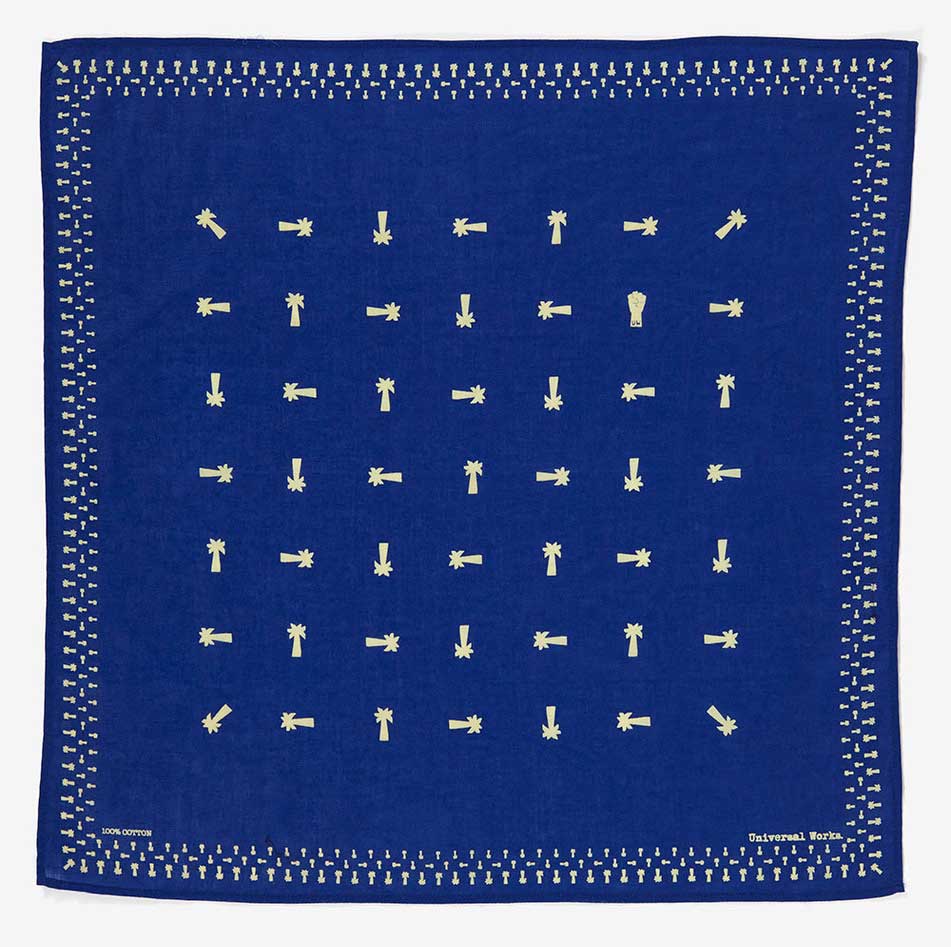 Tie it round your neck to keep off an outdoor chill, or tuck it in your back pocket for occasional brow mopping; whatever you choose to do with this neckerchief, it is sure to make you feel every inch the artisan.
Woodlander Sock £18.50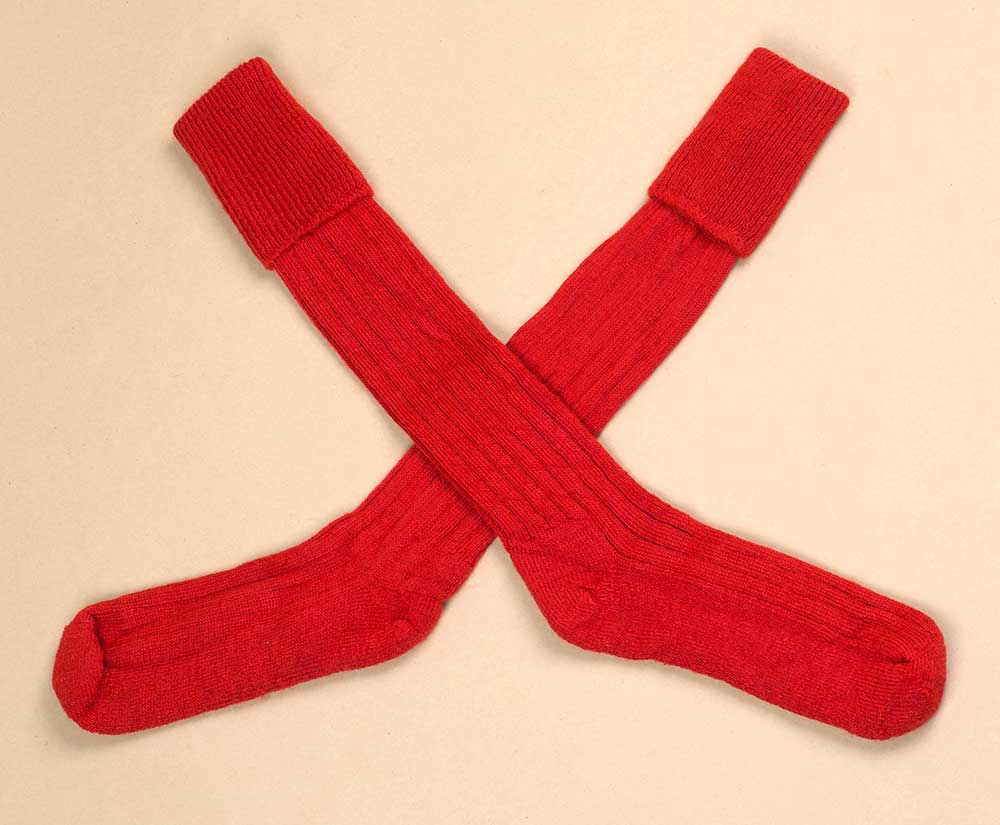 You feet may loiter about your physical peripheries but they deserve more than the crumbs from the sartorial table. These mohair socks by Corrymoor are made in Devon using wool from their own flock of sheep. They are comfy, long lasting and odour free.
78N Hob Nail Boot £154.95


Don't let your feet leave the house shod in some fraudulent work boot. These traditional hob nailed boots, made with mahogany brown waxy full grain leather with heavy-duty triple leather soles, are the real deal.
Wee Lug Mk2 £220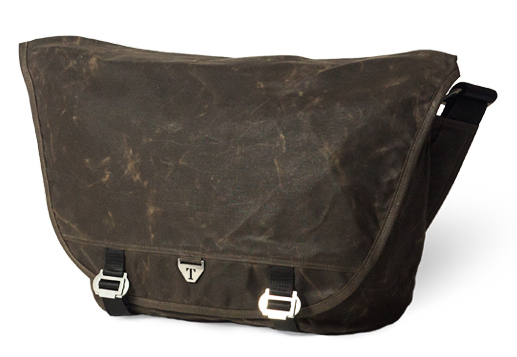 Every worker needs something in which to hump his stuff from A to B. In heavy waxed cotton, with a large main compartment, a laptop sleeve, two internal pockets, and two expanding front pockets, this hard-working bag meets the brief.
www.trakke.co.uk
Bocote Lambfoot pocket knife £62.00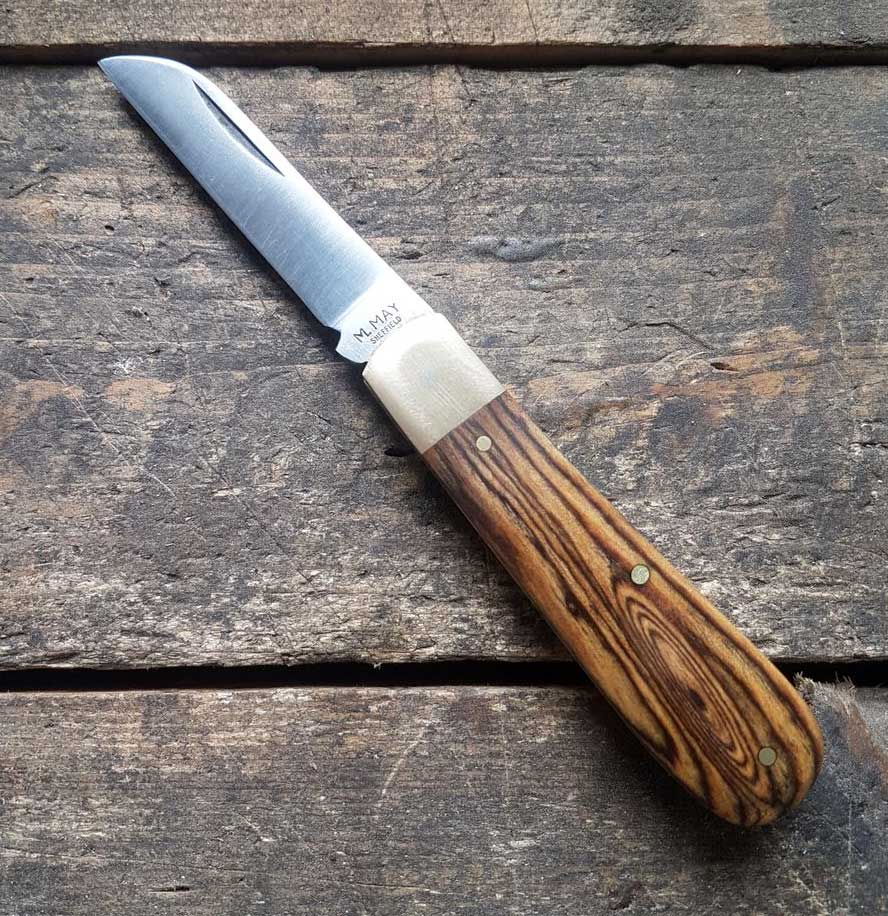 If you've only one tool in your pocket, the pocketknife should be it. Why be weighed down by multiple tools when you can carry a mono tool with multiple uses. This one has beauty, too, with a hand-carved worked back and handsome Bocote wood (Mexican) scales handle. So good you might just want to sit on a stool and look at it.