On a recent trip to Rajasthan, I discovered that not only does India possess its famous wealth of history and architecture, but it is also one of the most natural habitats for the travelling Chap. My journey took me first to Delhi, only nine hours away by plane but, as soon as you land, the noise, bustle, phantasmagorical arrays of spices, colourful fabrics and around 18 million people, all jostling for space, make it seem like another planet. I took a quick look around before heading out to the land of the kings, Rajasthan.
It's quite a drive to Rajasthan but you get to see a lot of the country and how it functions in a kind of symbiotic chaos. After a particularly scary section of nighttime road driving, one driver told me that driving in India is like being a video game, but real. He wasn't wrong: it's exciting, exhilarating and enthralling all at once, and not just a little terrifying. There's nowhere else quite like it on earth.
Compared to Delhi, Jaipur seemed like a village, with a modest three million inhabitants. It's known as the pink city, because before a planned visit from the Prince of Wales in 1876, the authorities planned to painting the entire city in terracotta – but they didn't have a name for the colour, so it became the pink city. Highlights in Jaipur include the Amer Fort, around seven miles outside of the city, your hotel or guide can easily find you a car to take you there; though if you really want to arrive in style you can go there by elephant. The fort was built in 1592, in red sandstone and marble in the Hindu style, during the reign of Raja Man Singh the Kachwaha King of Amer. You'll need to allow at least a few hours to see it all, and the sun beats down relentlessly so some sort of hat is essential, preferably a Panama (but a pith helmet would not lookout of place).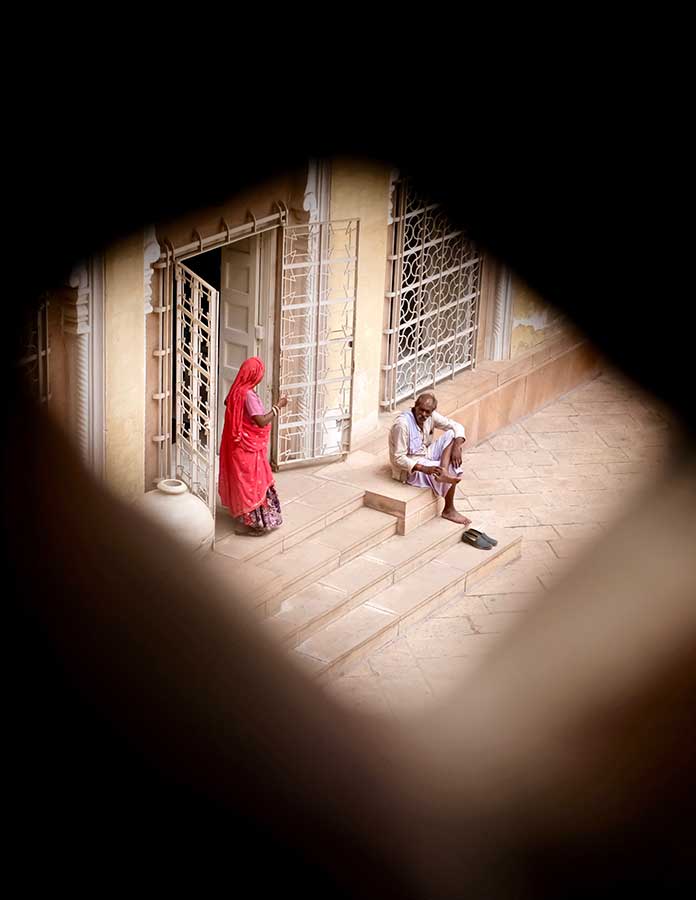 As you enter through Suraj Pol (the sun gate) a vast courtyard unfolds, where returning armies would muster with the spoils of war, observed by the royal women who were screened by lattice windows. Then you enter the Ganesh Gate into the private palaces of the Maharajas. Still in use up until the 1980s for animal sacrifices, the building has intricately carved sandstone pillars and marble inlays. Jaipur is also known for its locally mined jewels. Many local shops will sell whatever you want, in whatever form you'd like, and many will make things to order. With a little prudence it is possible to purchase gifts and maybe even something special like an engagement ring, as the prices are very good – but you must remember to haggle, as it's part of the culture. The process is a long way from clicking a button on Amazon, that's for sure, and requires nerves of steel and a friendly demeanour.
Next was Rajasthan's second largest city Jodhpur, home to the familiar riding breeches. These are quite widely seen about the streets, worn by well-to-do locals, for this is the polo country of old. There are plenty of exhibitions and tournament matches to watch. The Jodhpur Polo and Equestrian Institute has two grass polo fields and stabling for 40 horses. Jodhpur is also known as the Blue City. The best view to enjoy this sea of indigo is from the Meherangarth Fort, one of the oldest in India. It sits atop a 125m hill, looking down on the one million souls that inhabit the city. Built in 1460 by Roa Jodha with supremely thick walls, it stands perfectly intact today. There are several palaces within the 5km complex, and it's advisable to use a guide to view them.
A couple of hours outside Udaipur, I found the astonishing Jain Temple complex of Ranakpur. The main temple has 29 halls constructed with 1,444 pillars, each one unique in design. It is a working temple, so one must show respect to the practicing monks who reside there. That doesn't mean they are not available, should you wish, to conduct a blessing for you – for a price, of course. In India, even the holy men are up for haggling.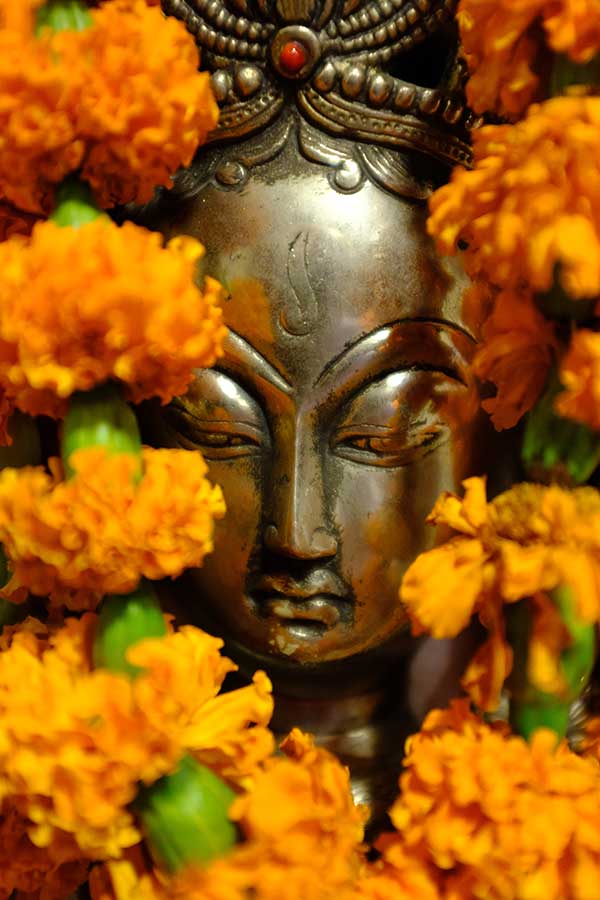 Udaipur is smaller again than the previous two cities but no less beguiling. It is in many ways the most accessible of the three; it has decent roads, is smaller and is positioned by the beautiful lake Pichola, with its floating palace. The palace is now a swish hotel and was used as Octopussy's lair in the eponymous James Bond film. In keeping with 007's sartorial standards, Udaipur also has some very decent tailors. I had a linen jacket made up by some chaps who had in their shop more fabric than I have ever seen in one place. Unlike Savile Row, however, there is not an 8-week wait for the finished article – mine was produced overnight! Considering the speedy service, it was a great job, with only a couple of alterations required the following day.
If you're planning to have something made while in India, it's always best to bring an example with you for the tailor to copy, especially when it's a 24-hour job. I showed them another linen jacket I already had with me, which was much easier than explaining the subtleties of what I wanted. Their workmanship was second to none and I imagine there is no limit to what cut and style they can achieve.
The construction of the City Palace of Udaipur started in 1533 and took over 400 hundred years, giving some of the builders I've used in the past a run for their money. Nestled next to the lake, it contains 11 palaces, a magnificent 844-metre facade and towers 30m tall (that's a lot of bricks). This construction, not surprisingly took 22 generations of the Sisodia Rajput family to complete, having all added their own touches. Exploring the palace is a great way to spend a whole afternoon, and of course there are plenty of guides to help out if you need more information.
Rajasthan is without doubt one of the most kaleidoscopic places I have ever been to. I cannot say it's an easy place to visit; it's extremely hot, dusty, noisy and with dangerous driving, and hawkers at every corner trying to prise the very last Rupee from your wallet. But it is full of the most adorable people, wonderful sights and exceptionally good food, not to mention an army of tailors, silk weavers, jewellers and rug makers, all providing quality products that will make your heart sing.
By Neil Hennessy-Vass